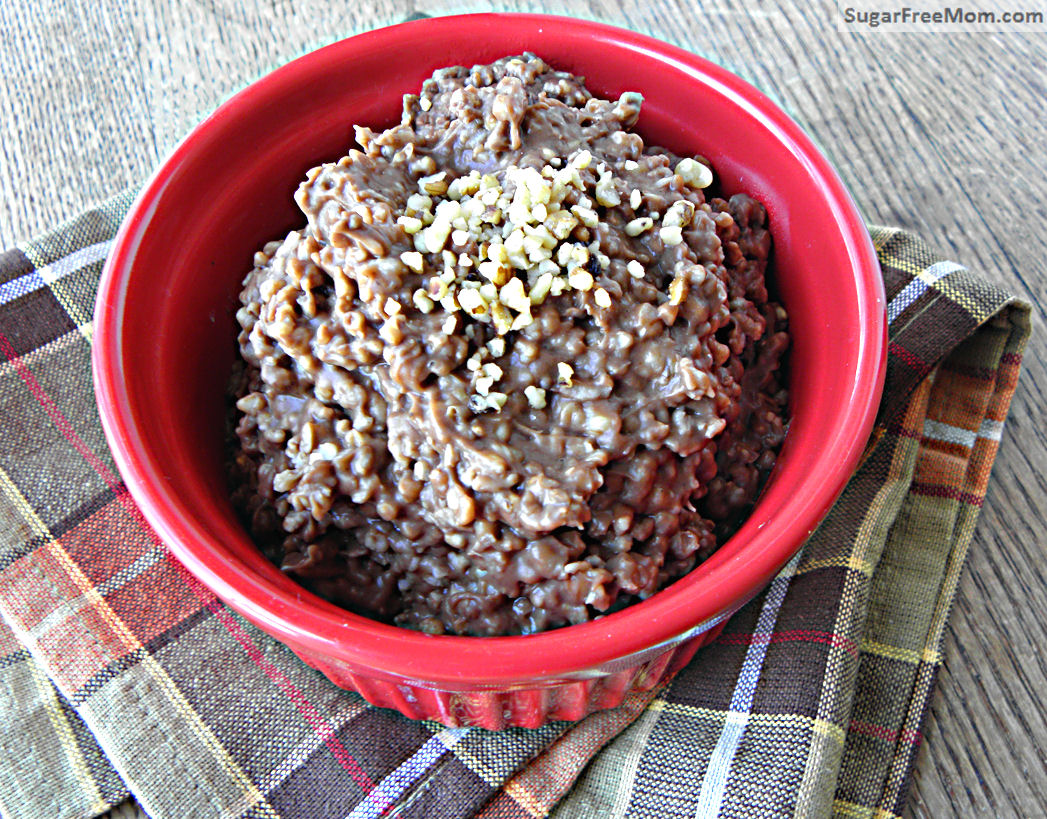 Cocoa Steel Cut Oats in the crock pot!! Is it dessert or breakfast?? Totally your call. Make it anytime you need to calm a chocolate fix. Oats are hearty, healthy and satisfying!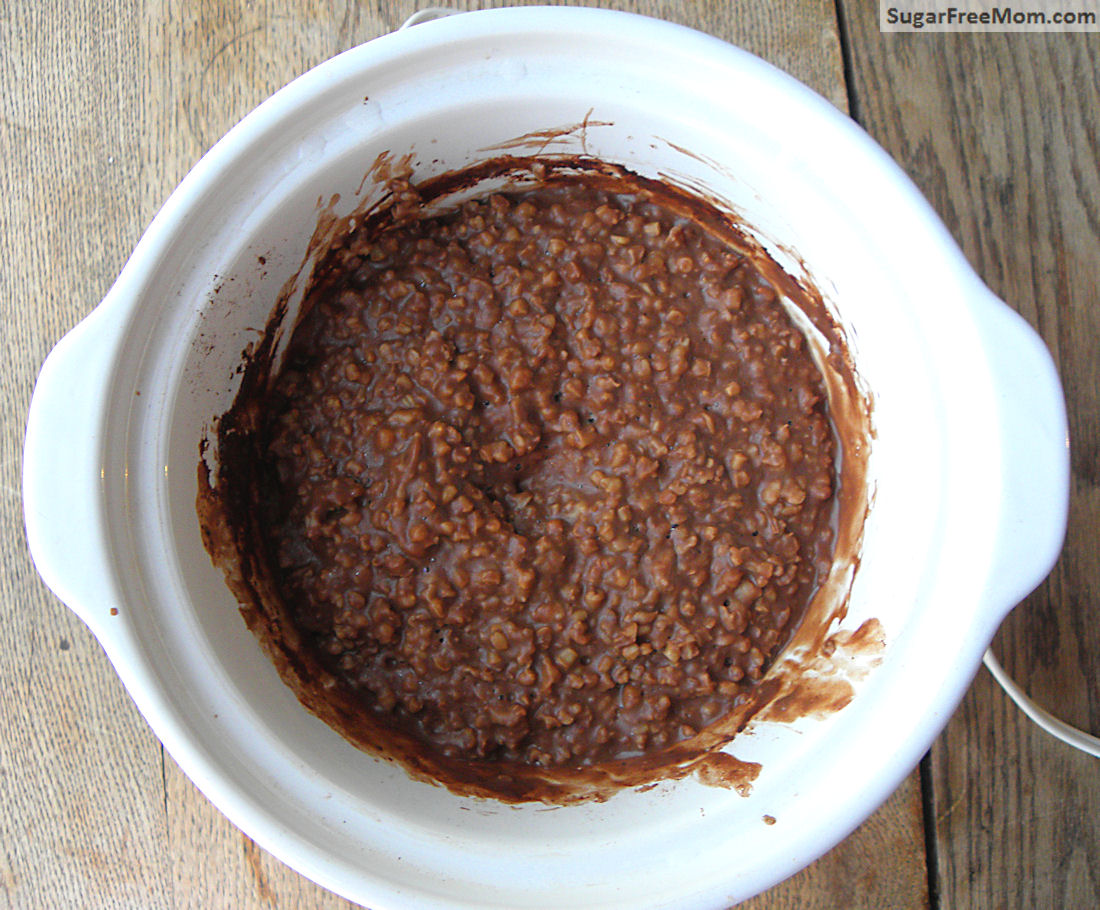 Made the night before and cooks slowly in the slow cooker or crock pot for 8 hours. Creamy, chocolatey and smells amazing! Stir when you wake and enjoy a hearty breakfast!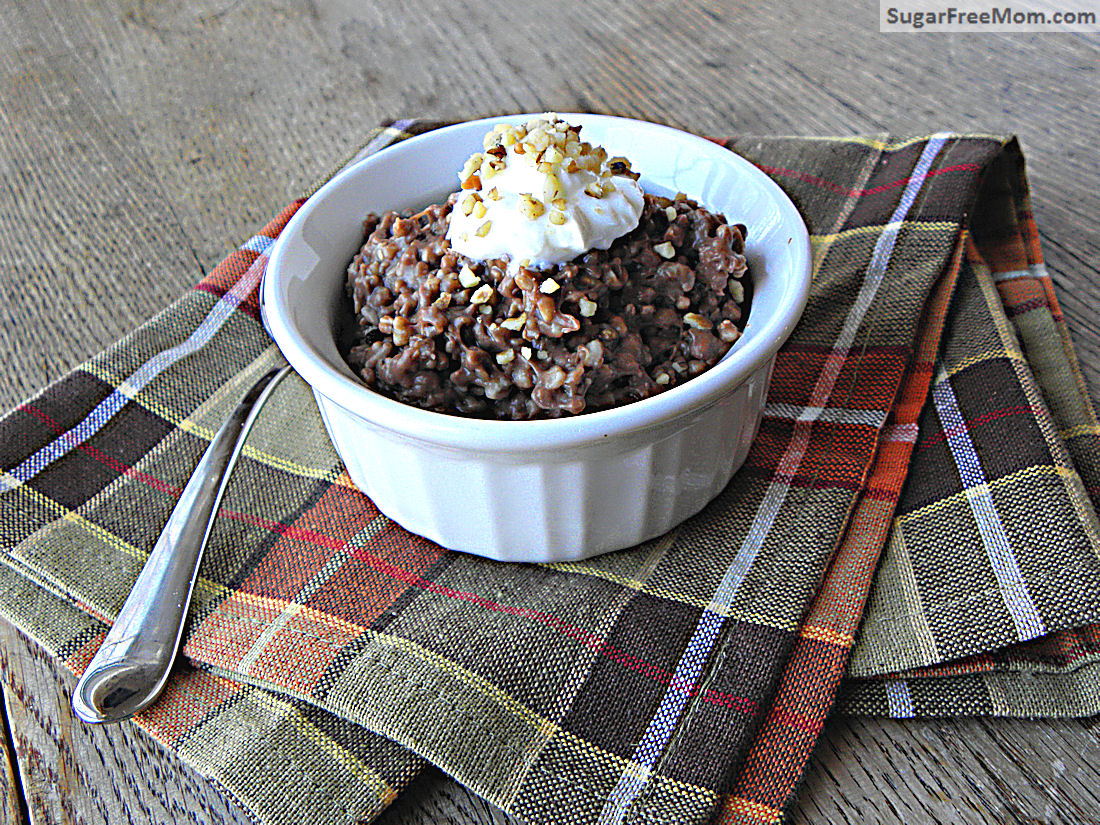 Top with honey or add sweetener of your choice, add some chopped nuts and enjoy your warm and ready breakfast in the morning.
You can also top with a little plain Greek yogurt if you're enjoying it cold from the fridge like a rice pudding snack.
Other recipes you might like:
Nutrition Info
Servings: 4* Calories per serving: 222* Fat: 4g* Cholesterol: 0mg* Sodium: 146mg* Carbs: 41g* Fiber: 7g* Sugars: 1g* Protein: 8g* Points+: 6*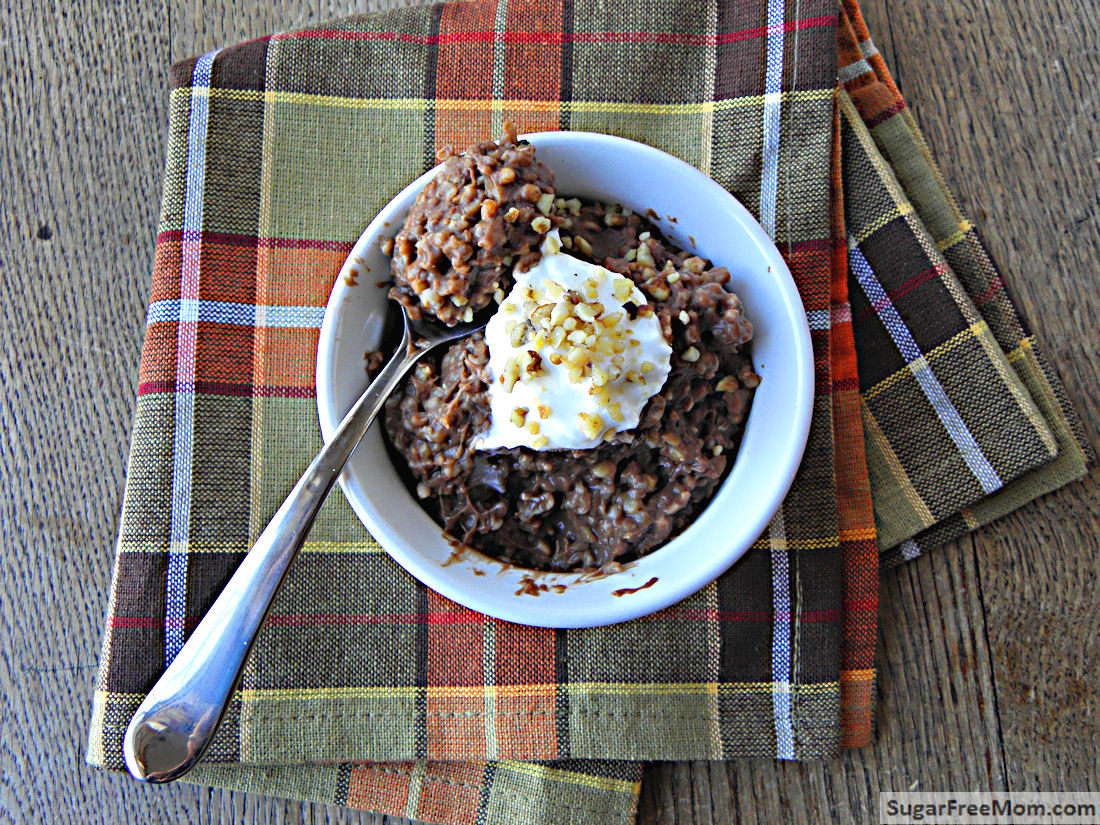 *adapted from my Crock Pot Banana Steel Cut Oats
Crock Pot Cocoa Steel Cut Oats
Ingredients
1 cup steel cut oats
3 1/2 cups water
4 tablespoons cocoa powder, unsweetened
1/4 teaspoon salt
1 teaspoon vanilla extract
Directions
Spray the inside of the crock pot with nonstick cooking spray. Add all ingredients to crock pot. Cook on low for 8 hours. Stir in the morning. Add sweetener of choice and mix well.