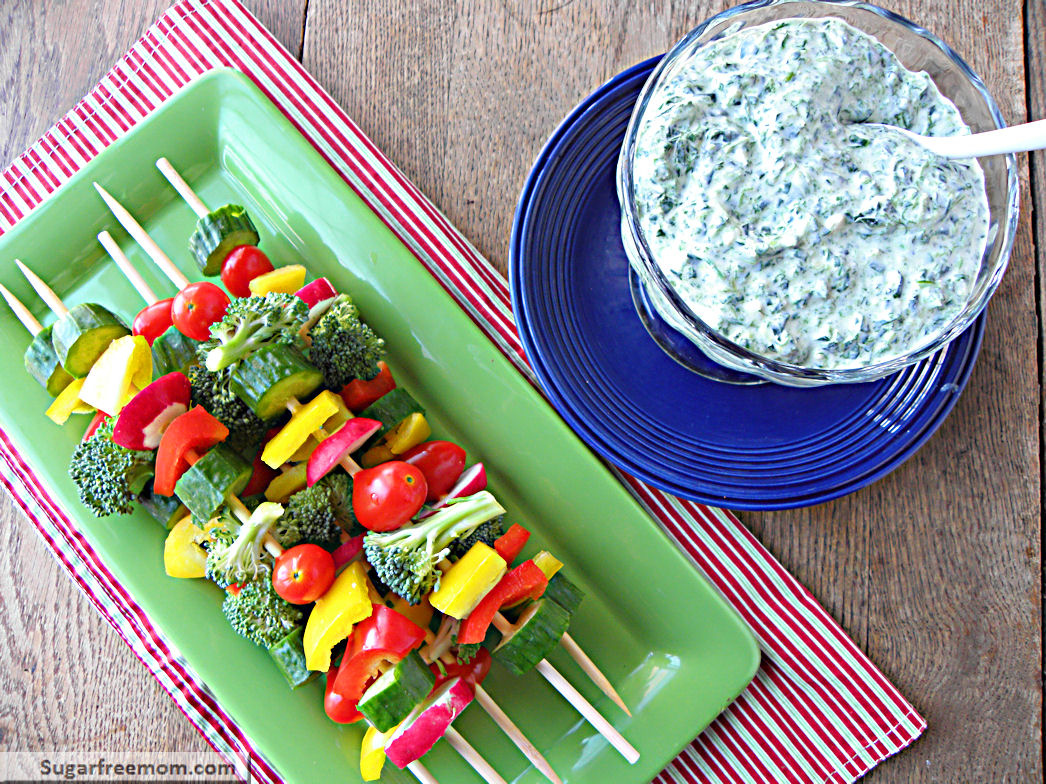 Doesn't this look pretty? We eat with our eyes so if it looks colorful and pretty the more likely we'll want to try some. Making veggie kabobs with a healthy spinach dip makes the perfectly healthier appetizer for any party, especially New Year's Eve when most of the appetizers won't be the healthiest!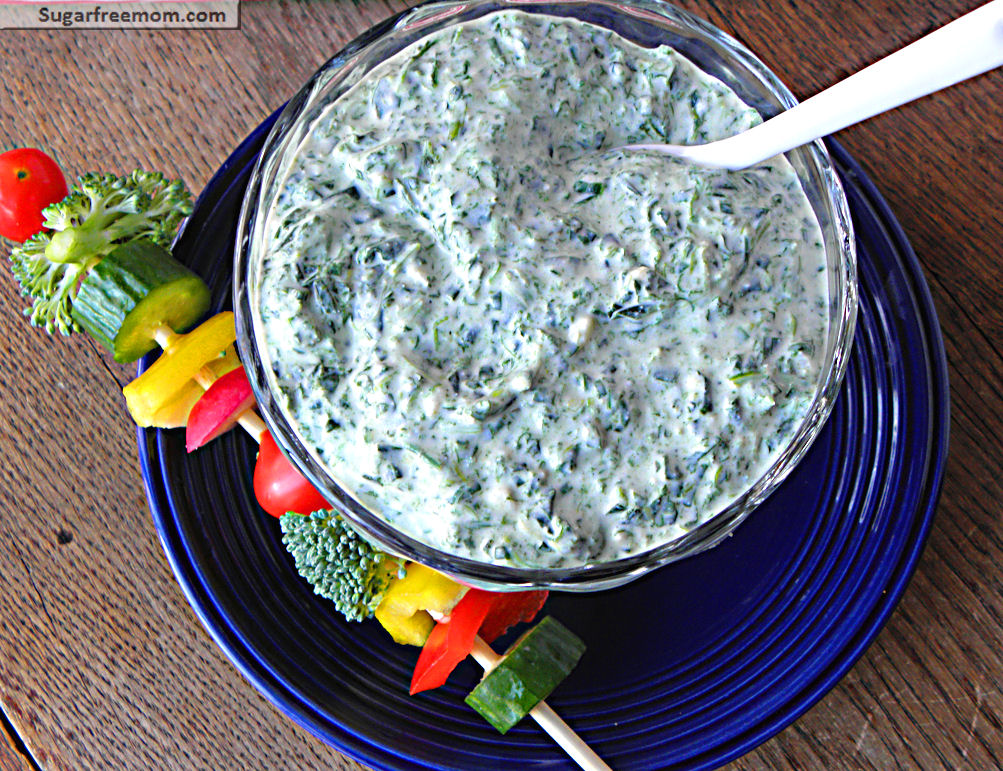 Many spinach dips use mayonnaise which I do love but I've found a healthy way to make it creamy and surprisingly it isn't with plain Greek yogurt, which you were thinking weren't you? HA, got ya!
Some popular spinach dips include artichokes but since my kiddies aren't fans of them I didn't use any but feel free to chop some jarred or canned water packed artichokes in the blender with the spinach if you like.
Of course you could replace the ingredients I used with plain Greek yogurt or even low fat cottage cheese if you like. If using cottage cheese eliminate the salt as cottage cheese is salty enough.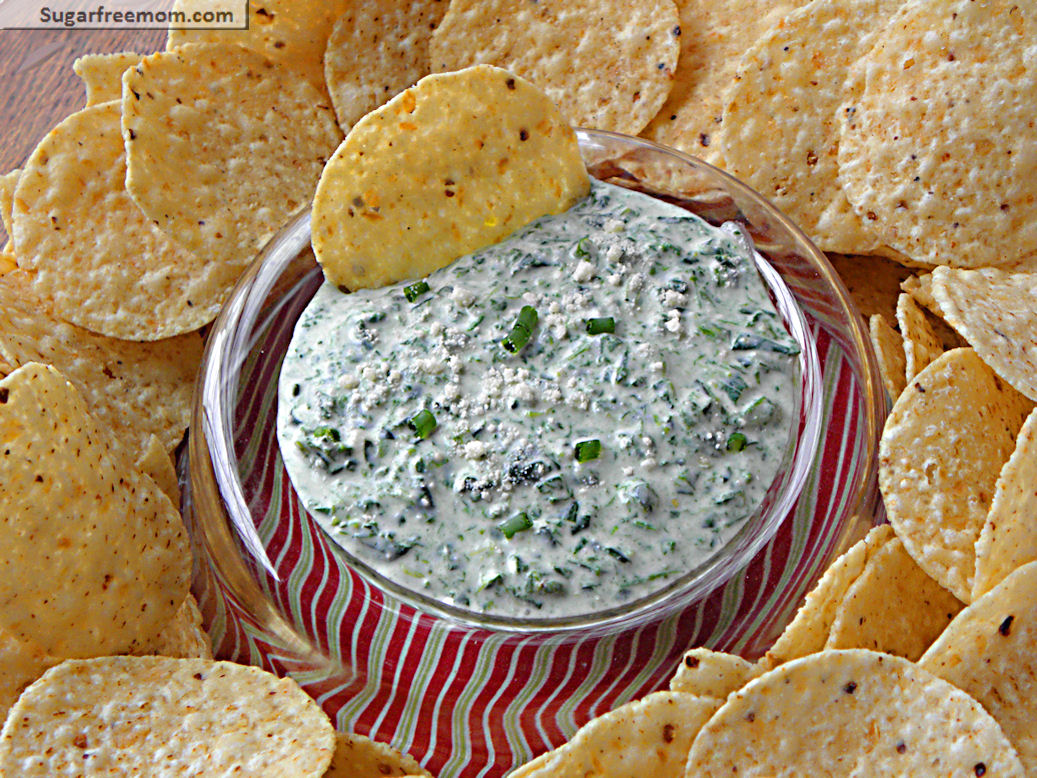 If veggies aren't your fancy and you really want chips at least find some healthier corn tortilla ones as opposed to plain old potato chips. The bonus is, your adding in some wonderful greens while you munch!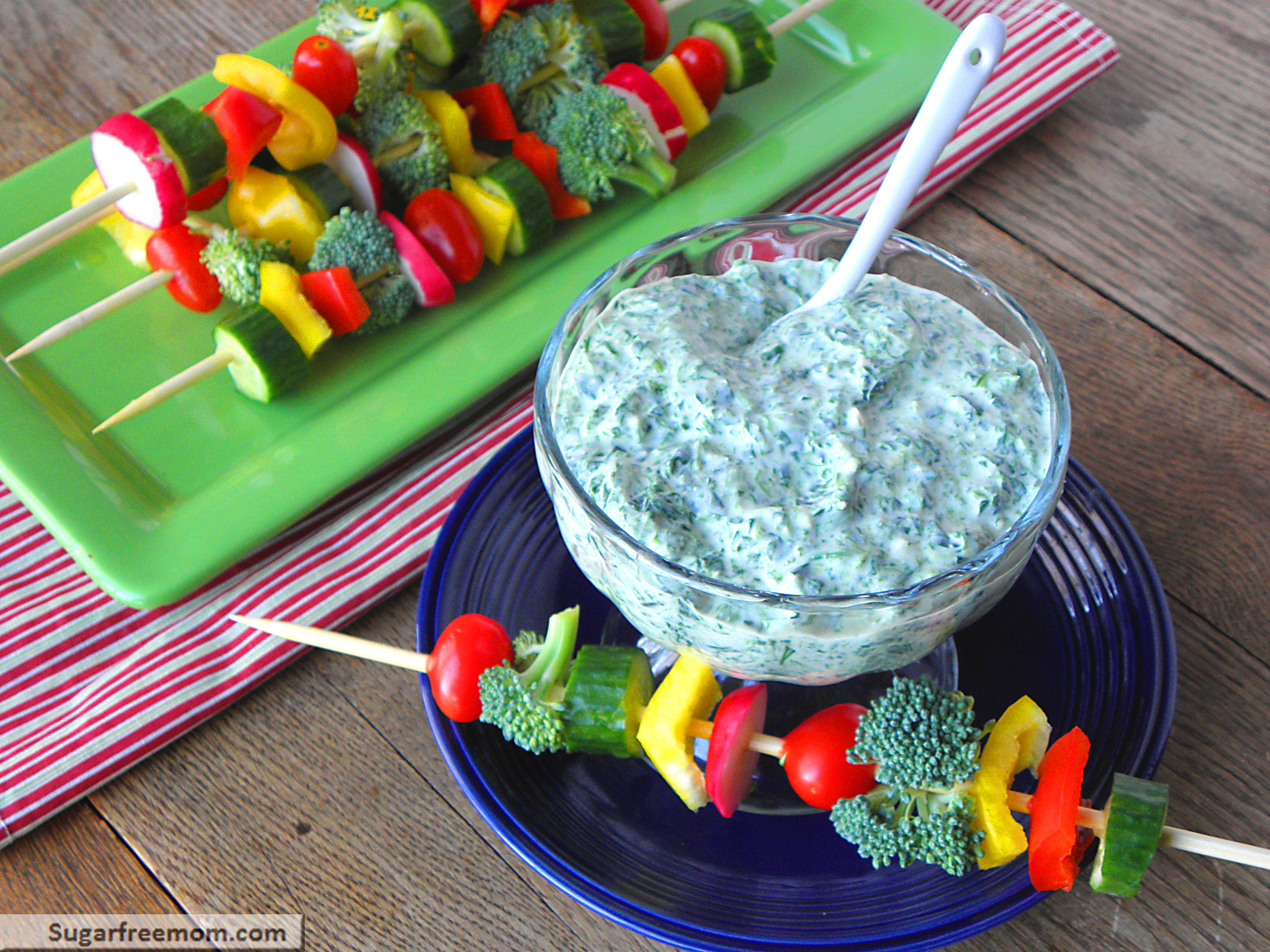 Check here  to see my other fabulously healthy, but tasty top 10 Low Calorie New Year's Eve Appetizers!
Nutrition Info
Servings: 1 3/4 cups* Serving size: 1/4 cup* Calories per serving: 110* Fat: 8g* Cholesterol: 23mg* Sodium: 236mg* Carbs: 3g* Fiber: 0g* Sugars: 1g* Protein: 7g* Points+: 3*
Mayo Free Cheesy Spinach Dip
Ingredients
2 teaspoons olive oil
1 clove garlic, chopped
4 cups packed spinach
1/4 teaspoon salt
1 cup ricotta cheese, part skim
4 ounces Neufchatel cheese or lite cream cheese
1/4 cup Parmesan cheese
Directions
Heat oil in saute pan and add garlic, spinach and salt. Saute until wilted. Set aside. In a blender add ricotta cheese and Neufchatel and blend until smooth. Add cooled spinach and Parmesan cheese and pulse 5-7 times until all ingredients are incorporated. Do not over blend. Makes about 1 3/4 cups. Serve or refrigerate.