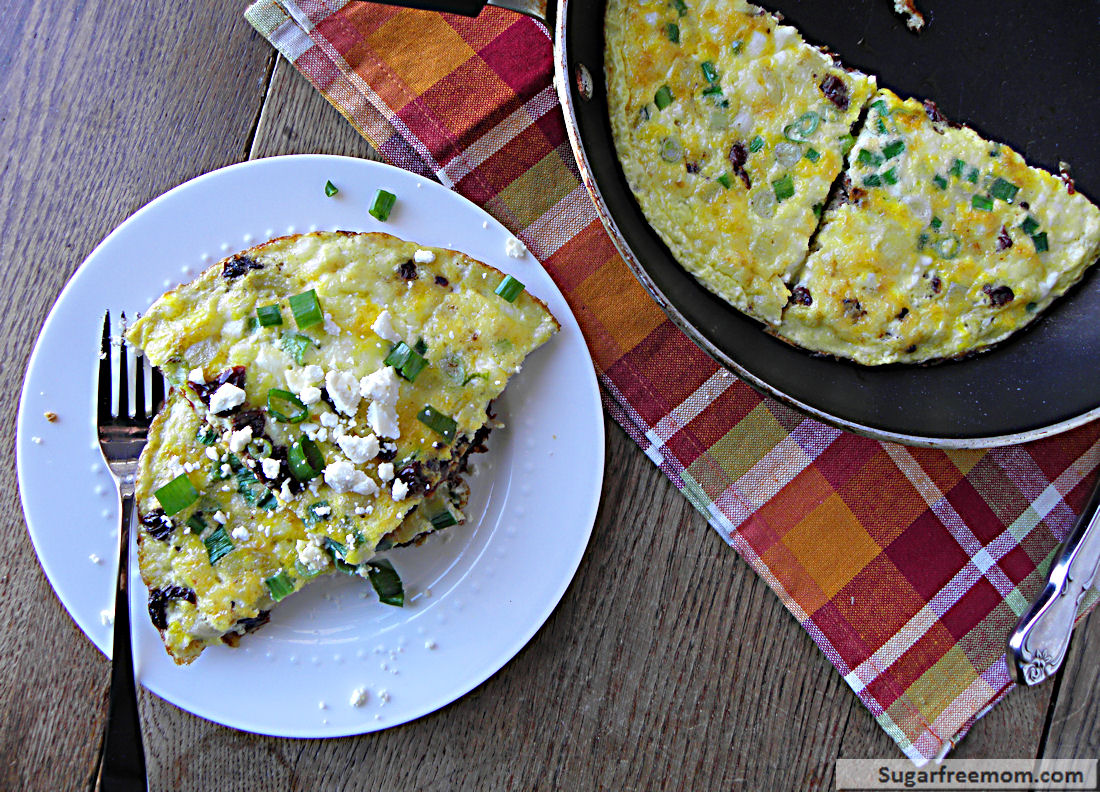 Are Monday's crazy for you at your house? Trying to get everyone back to routine, off to school, work, etc. then having to plan dinner. Often times making meals ahead on the weekend can be ideal to a smoother Monday, but sometimes it doesn't always happen.
In those instances when no thought of dinner has happened until 5 pm, break out the saute pan and crack some eggs!!!
Frittata's are the easiest way to put a healthy dinner on the table. You can certainly add in whatever ingredients you like, this one is the hubby and my favorite. Kids would rather have theirs with spinach and cheese, but either way, it is a fast dinner!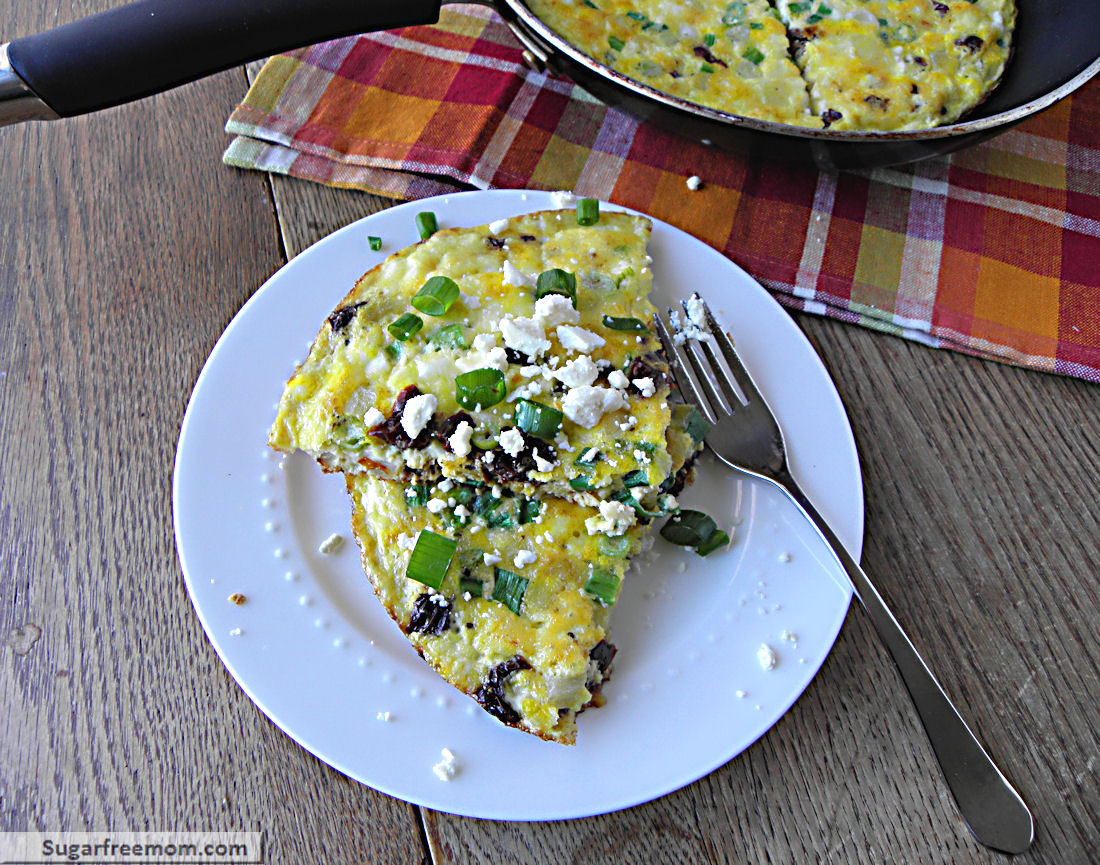 Mondays are also starting to get recognition for helping America try to incorporate meatless dinners one day a week. I don't always follow that typically on Mondays, but once a week we surely have a meatless dinner and love it. So if it's new for you, try a frittata! You really won't miss the meat. Or if you really want to add some meat try some ham or bacon!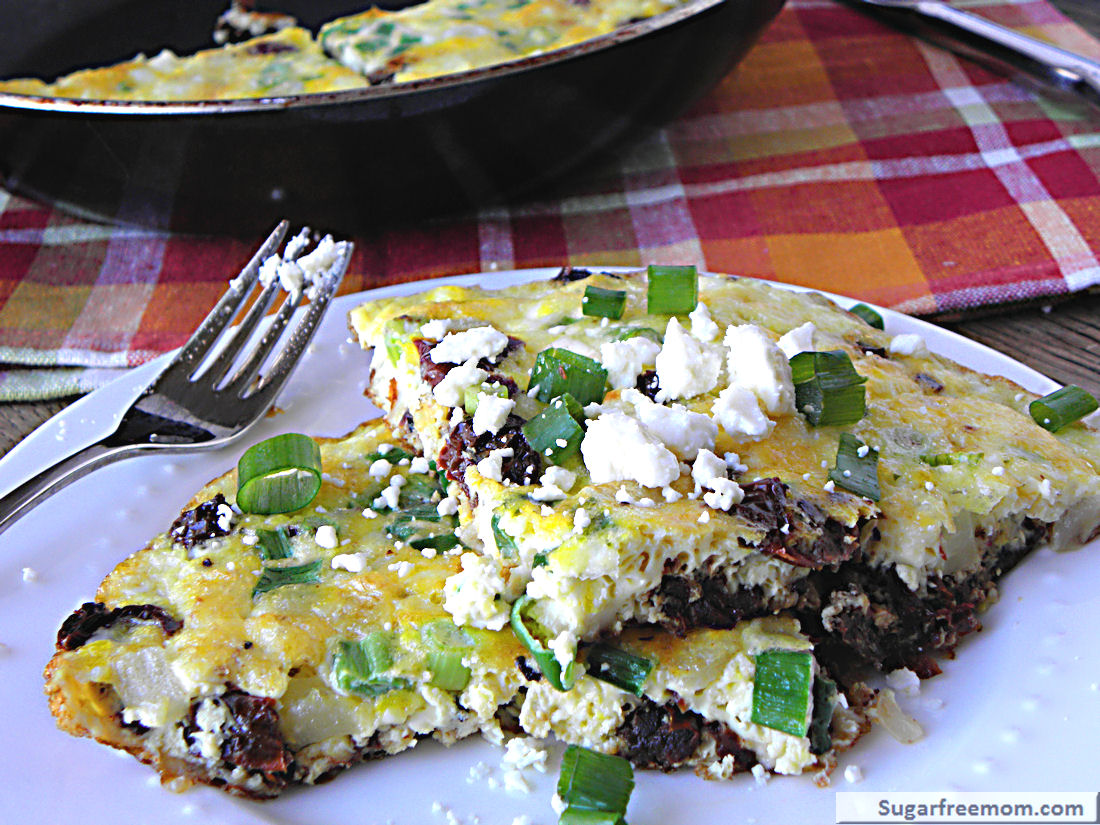 Nutrition Info
Servings: 4* Calories per serving:157* Fat: 9g* Cholesterol: 116mg* Sodium: 460mg* Carbs: 8g* Fiber: 1g* Sugars: 2g* Protein: 14g* Points+: 4*
Other Egg Recipes you might enjoy:
Sun-dried Tomato Feta Frittata
Ingredients
2 teaspoons canola oil
1 clove garlic, minced
1/2 cup diced onion
1/2 cup sun-dried tomato, drained, chopped
2 eggs
1/2 cup egg whites
1/4 cup almond milk, unsweetened
1/2 cup feta cheese, light, crumbled
2 scallions, chopped
Directions
In a medium size skillet pan, heat oil and add garlic and onion. Cook onion until translucent. Add sun dried tomatoes and cook 2-3 more minutes until heated through. In a small bowl mix together eggs, egg whites, and milk. Pour the egg mixture in the skillet. Sprinkle the feta cheese evenly over the mixture. Reduce heat to low. Cook until edges are set and middle is almost set. Broil 3-5 minutes until middle is no longer runny. Top with more feta and scallions if desired.