3 Healthy Low Carb lunches for Back to School and a Fabulous Back to School #Packitcool bag Packit Giveaway!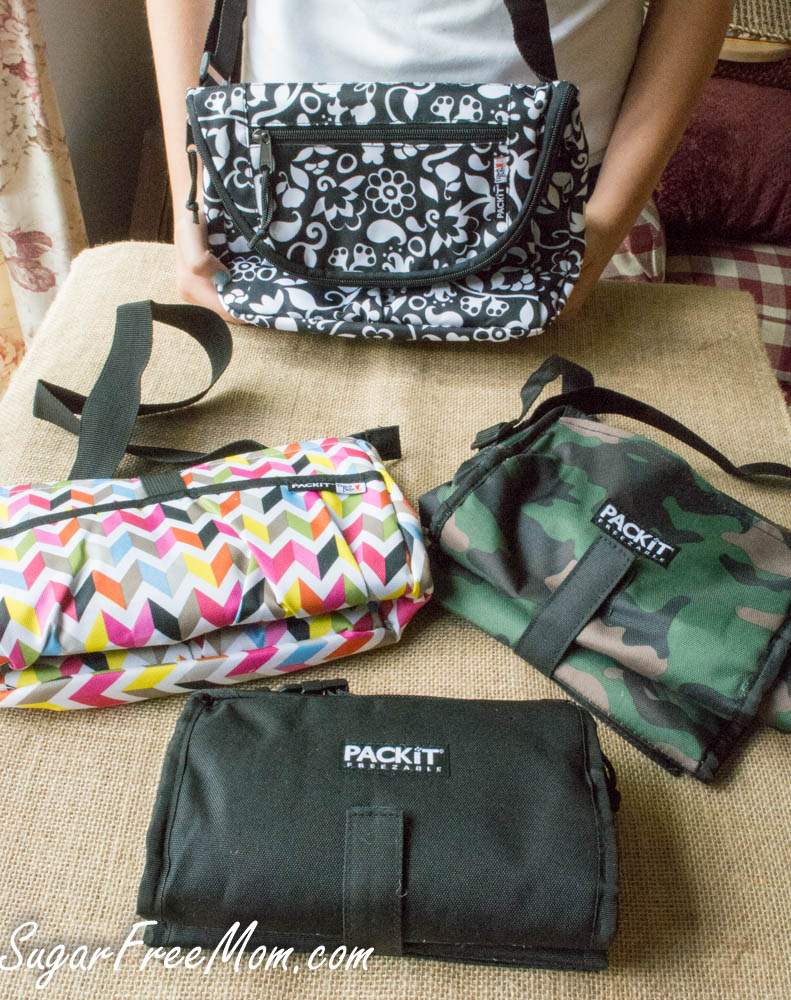 You may have never heard of these fabulous bags before but that's why I'm here! Super excited to be partnering with this company to share one of the best lunch bags I've ever seen and used!
Made to replace those clunky old fashioned ice packs that we've used for years and years to keep our lunches cool whether to head to the beach or school or work. NOT anymore folks, not anymore!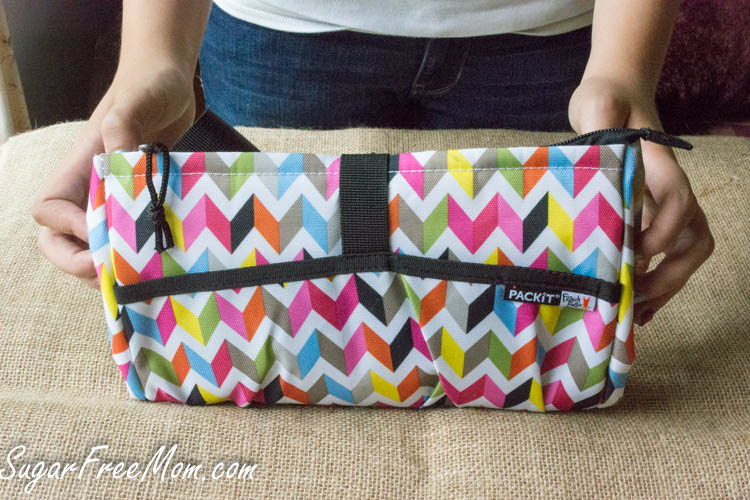 Freezable Carryall Lunch Bag
The Packit brand has solved the problem by having created these perfectly adorable INSULATED bags! The best part is the entire bag is nicley folded and placed in your freezer! The secret is a special freezeable gel inside the walls of the bag. When you wake in the morning the walls of the bag are completely frozen!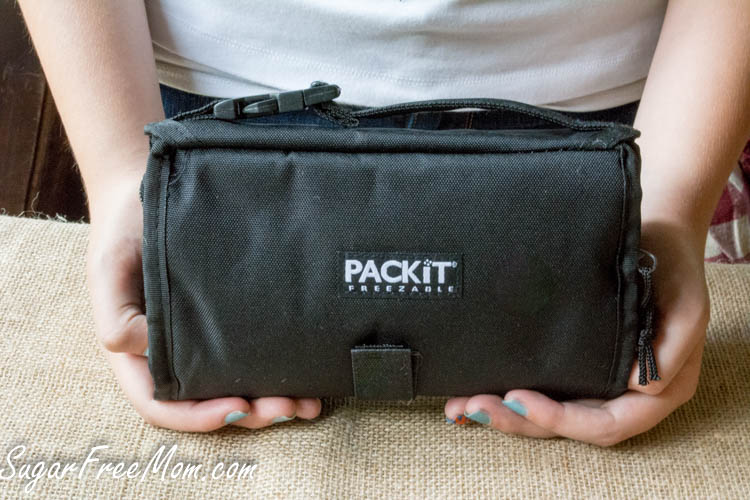 Basic Freezable Lunch Bag
You make your lunch the night before school starts. You place your nicely folded Packit lunchbag in the freezer. Morning of school you place your lunch items into this all ready cold insulated bags that keeps food chilled for up to 10 hours!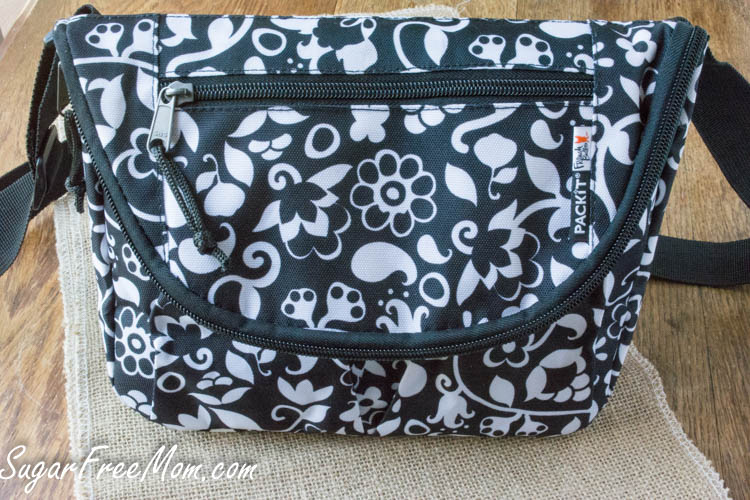 Freezable Uptown Bag
Not only did I want to share these fabulous bags but also it's the perfect opportunity to share my healthy lower carb options for my kids.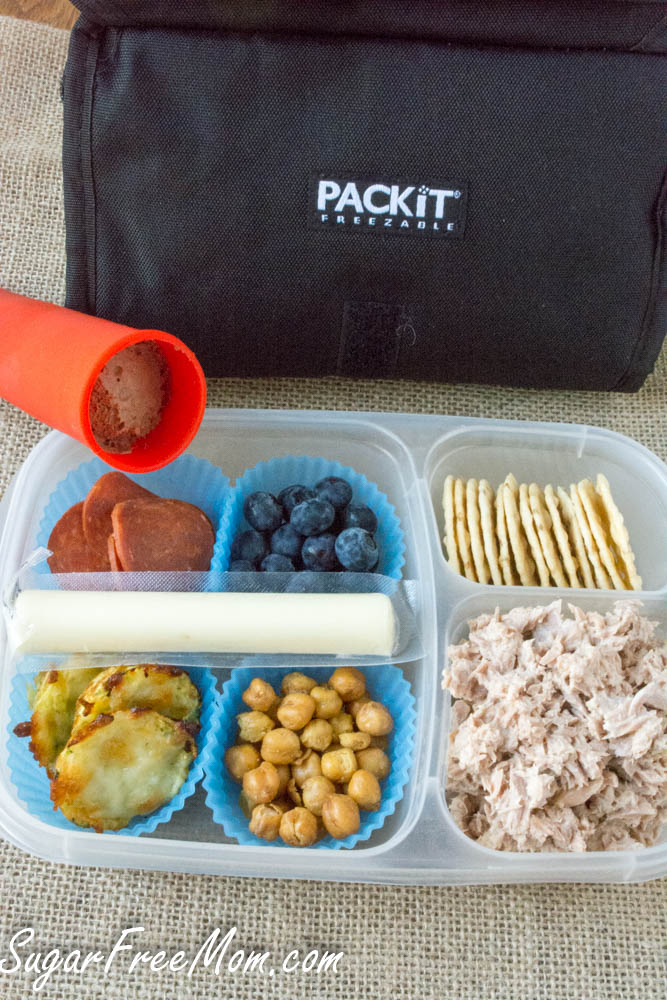 While many of you know we are homeschooling, what you may not know is we also attend a co op every Friday which requires a packed lunch each week for us.
This lunch picture above is for my 15 year old son. The boy like to eat! He needs lots of protein and has no shame in his appetite. May not be as low carb as I eat but for a growing teen boy I'm happy with his choices.
15 year old lunch includes:
Tuna fish
rice crackers
string cheese
Applegate pepperoni
blueberries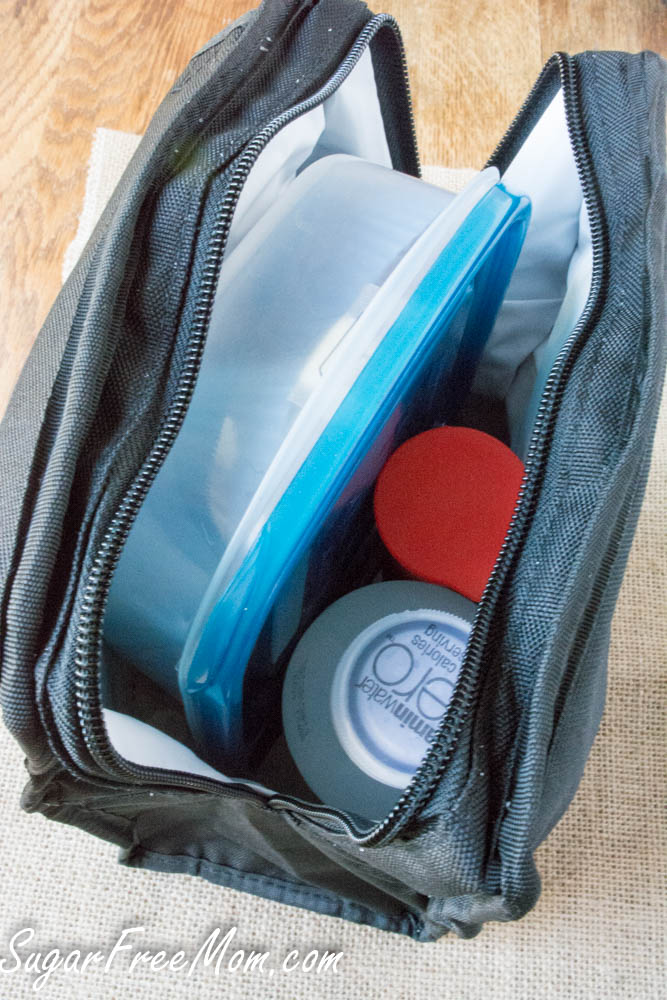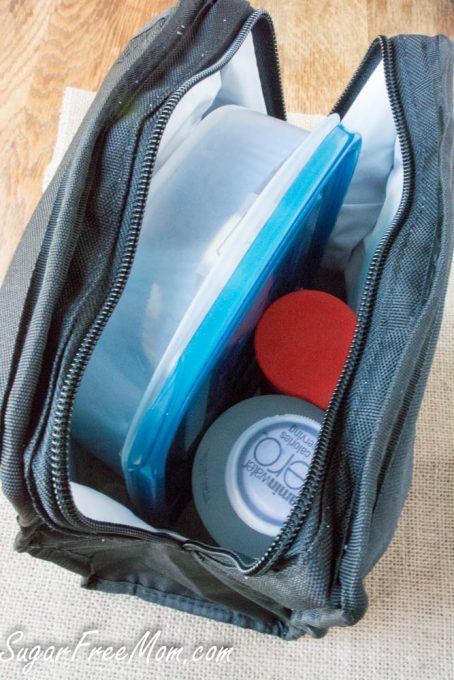 Fits excellent with the popsicle and a Vitamin Zero drink for him!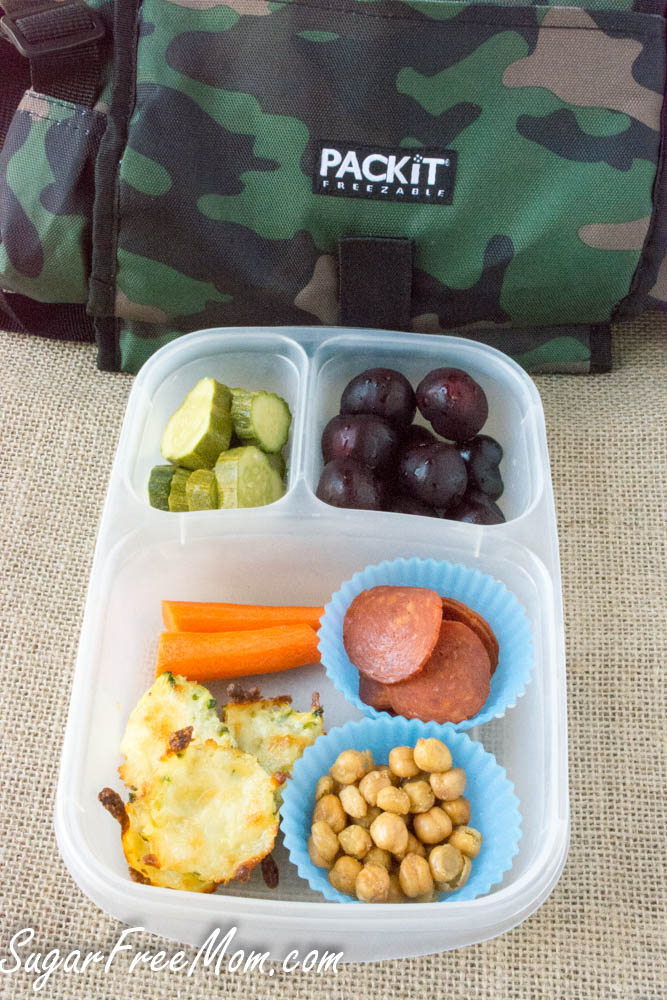 This is my 9 year od sons lunch.
Lunch Includes:
Applegate Pepperoni
Carrots
Cherries
cucumbers that we pickled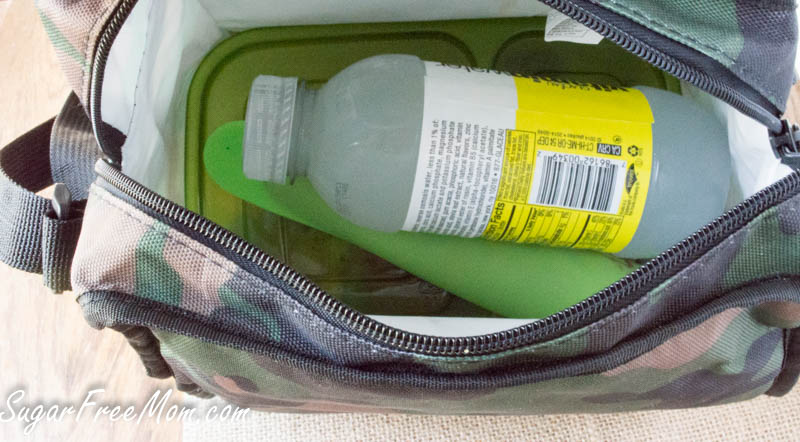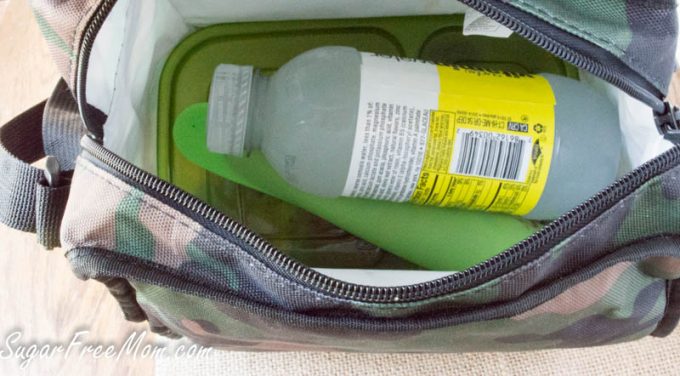 He loved the cameo design and the lunch container fits nicely right on it's bottom.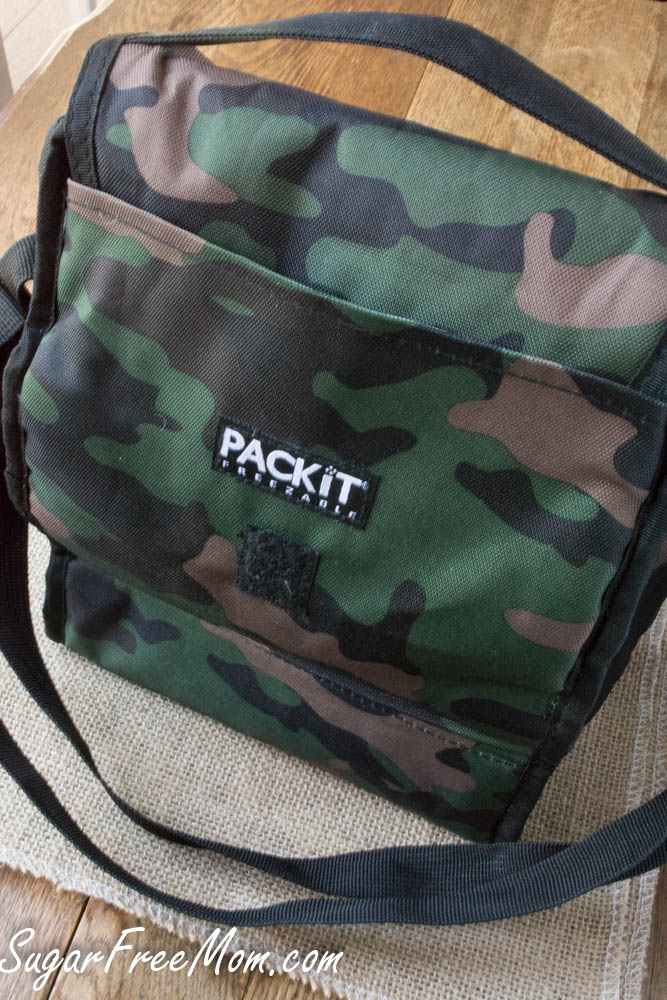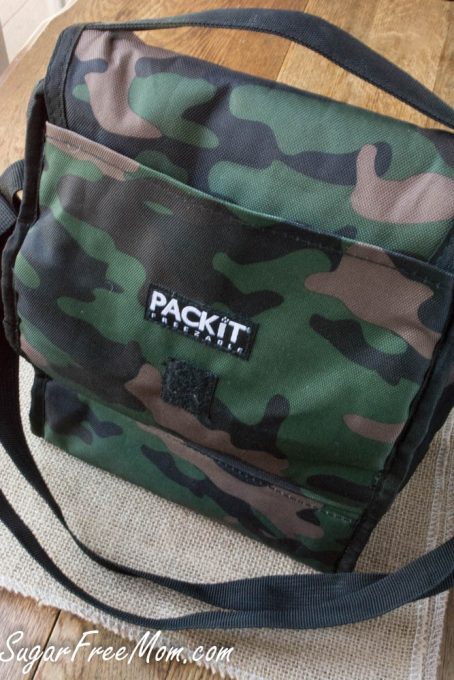 Freezable Deluxe Lunch Bag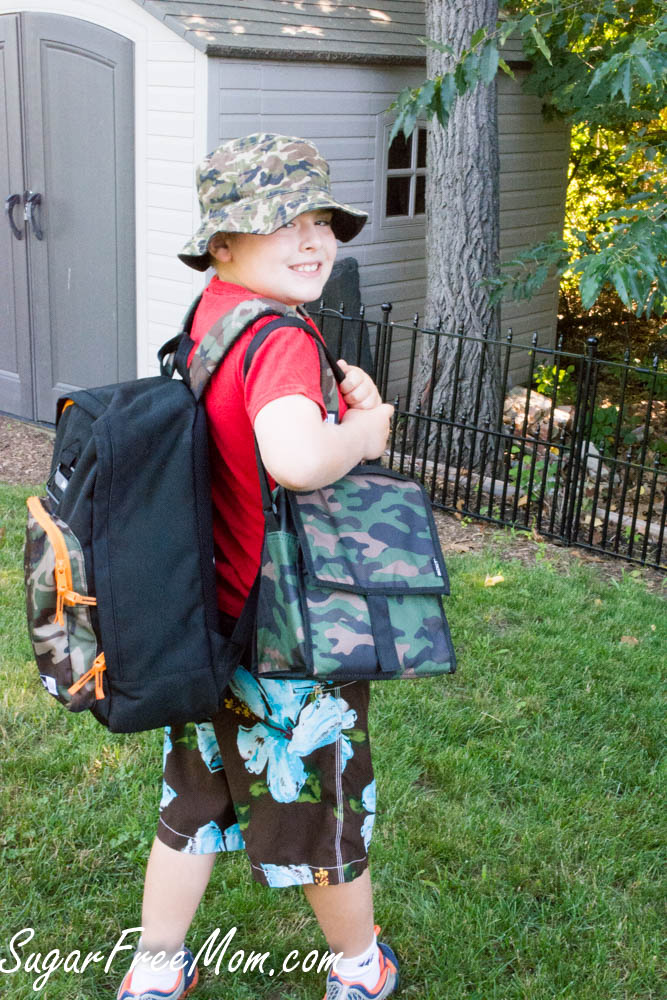 Happy Boy!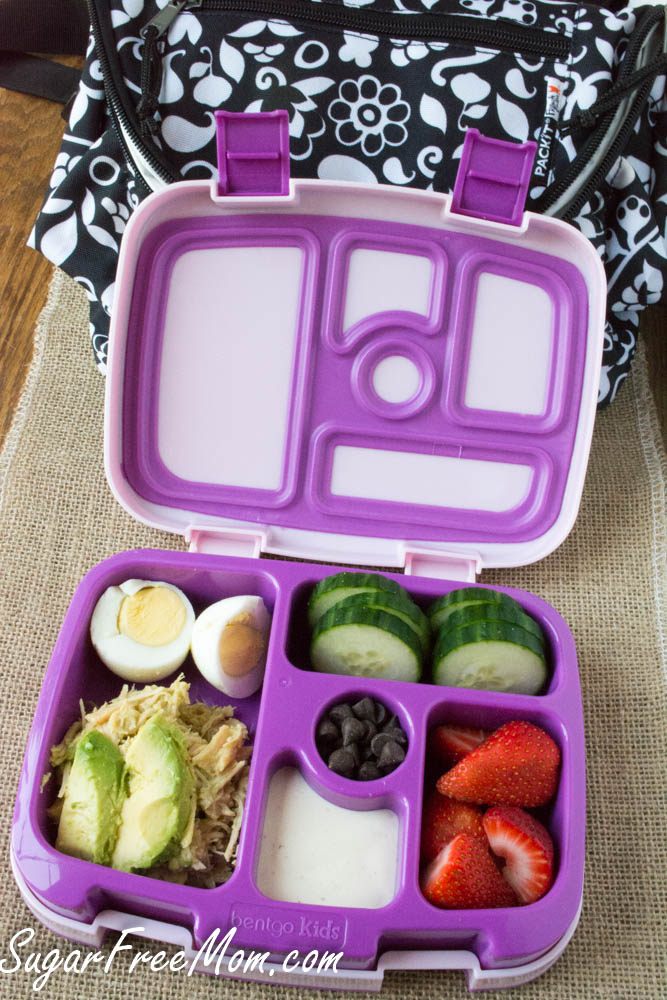 This is my 12 year old daugther's lunch.
Lunch includes:
Strawberries
Hard Boiled Egg
Cucumbers
Sugar Free Chocolate Chips from the brand Lily's Sweets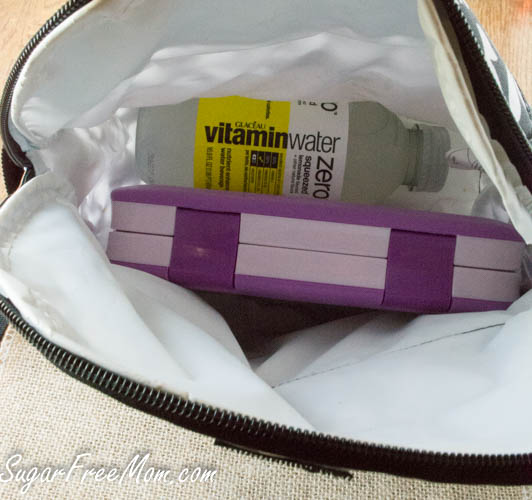 She loves the bag she picked out.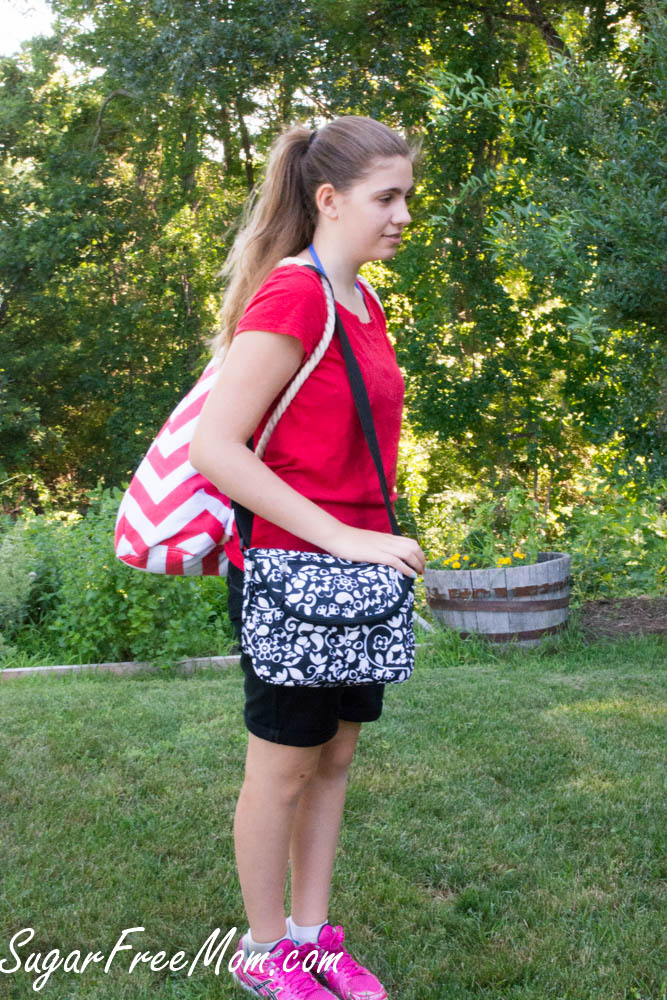 Although she's just got a little smirk there she really does love her new lunch bag. I mean this is 12 so that little smirk is about all I'm going to get lol!
You have a chance to win $100 credit to pick your own Packit Bags for you and your family!
Even if you don't happen to be the winner, the Packit company is providing Sugar-Free Mom readers with a %15 discount to order! Unique Promo Code for SFM readers: SUGARFREEMOM15
This provides SFM readers with 15% off your order on PackIt.com and will expire in ONE WEEK from today so don't wait!
Enter GIVEAWAY below: Giveaway ends on August 14th at 12:01 am EST. Winner will be chosen on Friday August 14th. Winner will be notified via email and must reply within 24 hours or a new winner will be chosen. Winner must create an account on Packit.com to choose bags of choice with credit provided. Sorry my International followers, the client can only ship in the USA. Good Luck!
THIS GIVEAWAY IS NOW CLOSED! CONGRATS TO JULIE !!!
a Rafflecopter giveaway

Disclaimer: This post has been sponsored by Packit.com. I have been provided Packit bags to review and have been compensated for this post. However as always all opinions are 100% my own. Thank you for supporting the brands I enjoy working with.