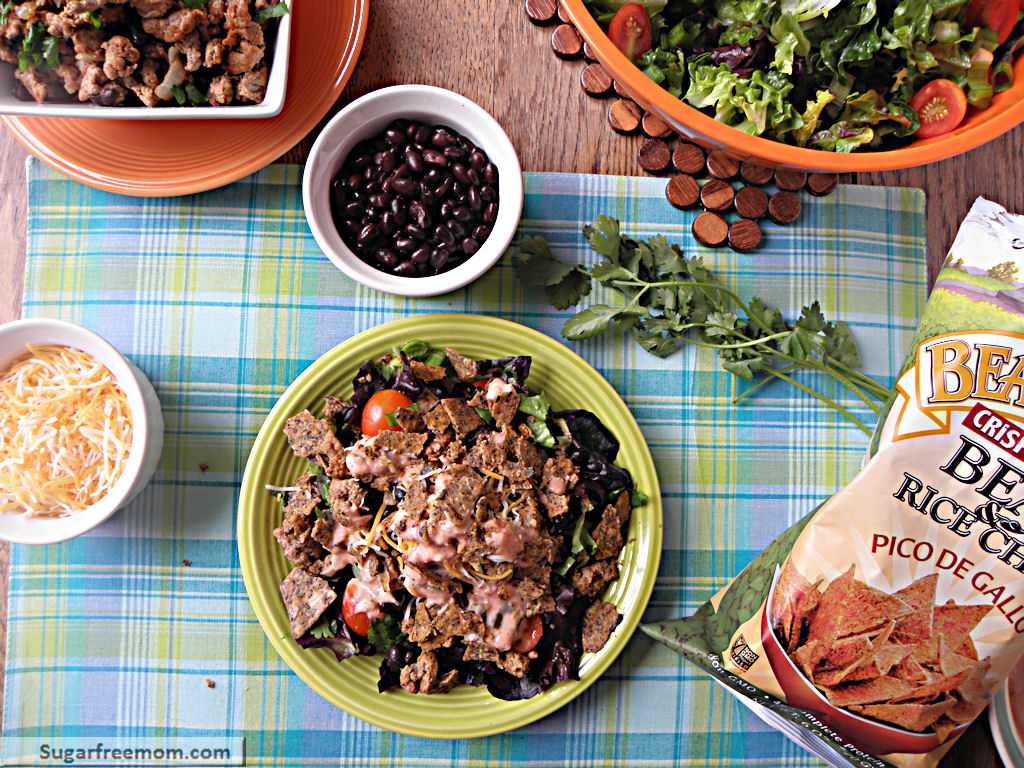 What do you do went sent some delicious healthy chips to review???
Make a Taco Salad healthier of course!
Beanfields Bean & Rice chips are a great choice when selecting a healthy chip to enjoy. There are 5 different kinds: Pico De Gallo, (Vegan) Nachos, Sea Salt, Naturally Unsalted, Sea Salt & Pepper.
The ingredients are wonderful! All kinds are made with black beans, navy beans, long grain rice, safflower or sunflower oil and sea salt. Other flavorings are also included in the different kinds. The nacho flavoring does contain cane sugar, but the rest do not contain any sugar.
My family tried each kind with me and enjoyed all of them, I made some healthy chicken breasts coated with crushed sea salt & pepper flavored chips and they loved it. We also just ate some with the salsa dressing I made for the taco salad and oh yum!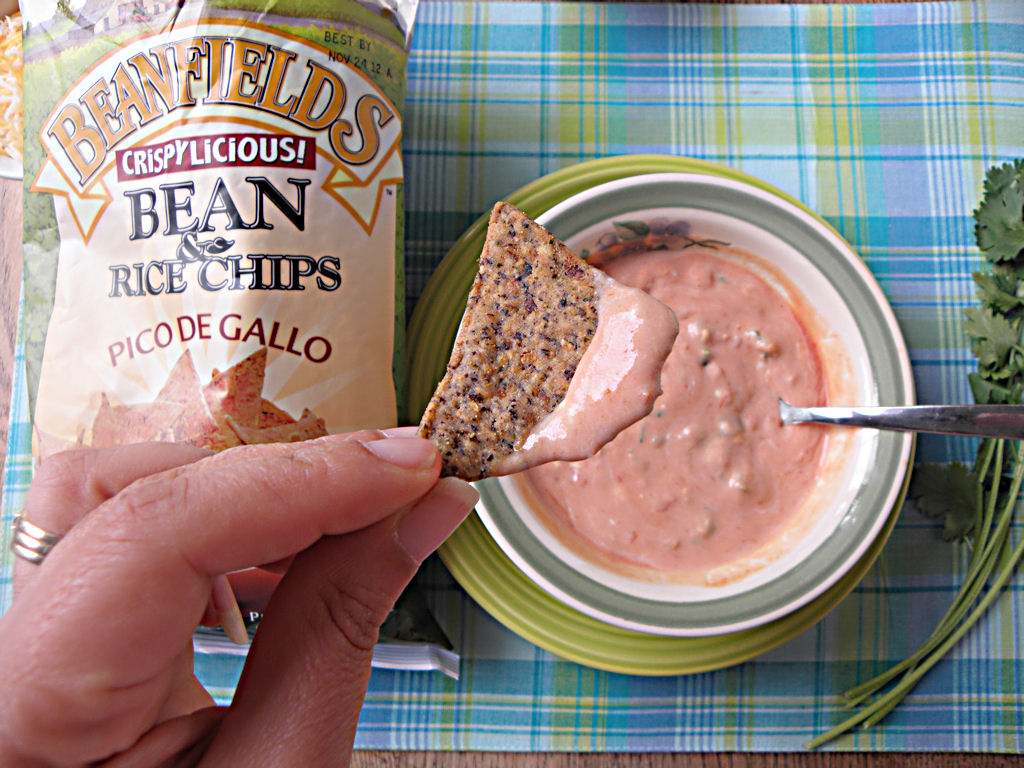 Every ounce has 4 grams of fiber and 4 grams of protein! They are also allergy friendly because they don't contain the common eight allergy foods listed by the Food & Drug Administration. All their chips are NON GMO Project verified to not contain genetically modified ingredients and each batch of chips has been tested for the presence of gluten. Here's their website for more information: Beanfields Snacks. Also, they just simply taste fantastic!
Beanfileds is generously offering a 6 bag giveaway to one reader. Your choice of which kinds you would like!
THIS CONTEST HAS ENDED, THANK YOU!
Enter the rafflecopter for your chance to win. Giveaway will end on Friday June 22, 2012 at 11:59 pm EST.
a Rafflecopter giveaway

Check here if you are interested in that Healthier Taco Salad recipe!
Beanfields sent me their chips to review. All comments are my opinion and I have not received compensation to positively review their product.