This post and photos may contain Amazon or other affiliate links. As an Amazon Associate I earn from qualifying purchases. If you purchase something through any link, I may receive a small commission at no extra charge to you. All opinions are my own.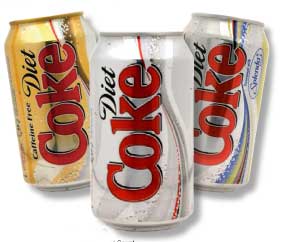 Does just the picture of these cans of Diet Coke make you wish you were sipping one right now?There is just something about it, that makes us crave it all the more!
This is seriously addictive and I have loved it since I was about 12 years old! I never, ever had regular soda growing up, it was always diet.  Once I began my sugar- free journey when my daughter was 1 (she is now 9) I stopped drinking it for about 6 months and then had just ONE and so began the want and need for ONE a day.
Now I know some of you might be thinking, who cares, it's only a little diet soda right?? Well I know for me when I've eliminated it and then brought it back in, I realized how it was making me crave other sweets and snacks because of the additives/sweeteners in that little can.
Now I'm also not saying I will never have another Diet Coke again or that you have to either, but I do think I have a found a way to break free from that need and want without feeling deprived. A reader suggested this to me and I ran with it. I purchased some sparkling water and Sweetleaf Stevia liquid in root beer flavor. Added some ice and a straw and oh YUM!!!! I too was wondering why this would work for a substitute for Diet Coke, BUT LET ME JUST TELL YOU NOW…………… IT TOTALLY WORKS!! And so I am recommending it to all of you!!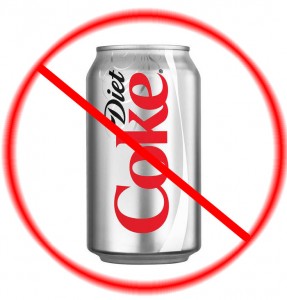 I really want to bless those of you WHO REALLY have an addiction to this stuff!
That's why I am giving away…… not just ONE bottle of root-beer flavor liquid stevia…….
but THREE!!
THREE OF YOU WILL WIN A BOTTLE !!!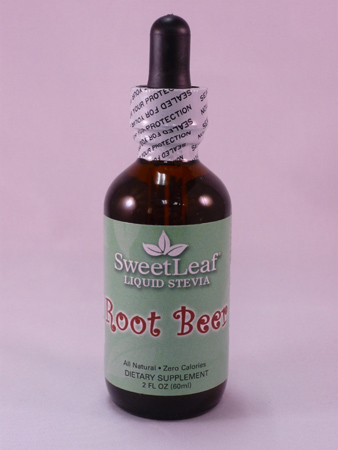 Wisdom Natural, SweetLeaf, Liquid Stevia, Root Beer, 2 fl oz
 THIS GIVEAWAY IS NOW CLOSED!!
Congrats to the Winners!!  Enter the rafflecopter to see the winners chosen!Thank you all for participating!
Giveaway contest ends on Sunday May 27, 2012 at midnight, EST.
3 Winners will be notified via email and announced on Monday, May 28th.
Enter the giveaway here!
a Rafflecopter giveaway

On Another note:
If you enjoy all these yummy healthy recipes I make and provide, would you help me by clicking this link below to vote for my blog in this contest? You can only vote once a day, but I need you votes to advance and the contest ends on May 29th so only a few days left! Thank you so much!
[Circle of Moms Top 25 Foodie Moms – 2012 – Vote for me!]