This post and photos may contain Amazon or other affiliate links. As an Amazon Associate I earn from qualifying purchases. If you purchase something through any link, I may receive a small commission at no extra charge to you. All opinions are my own.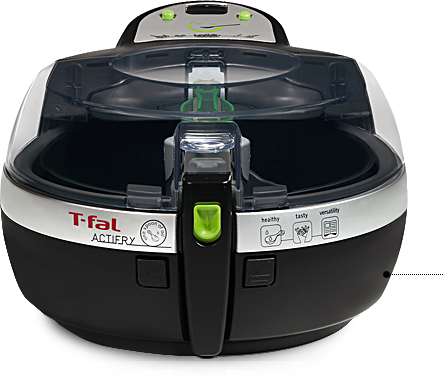 Do you love crispy french fries???? Do you love all the grease and fat that comes with eating them? Yes but no to the grease for me! You can make them at home with this healthy cooking appliance and they will be no less than perfectly delicious!
Not only can you make delicious french fries but you can cook a variety of meats and vegetables all using just 1 tablespoon of oil!!! Isn't that amazing!
I must say I was quite the skeptic when I received my T-fal ActiFry to review. You see I like fries and I don't eat them often, but when I do I want crispy on the outside and soft on the inside. I mean who doesn't right?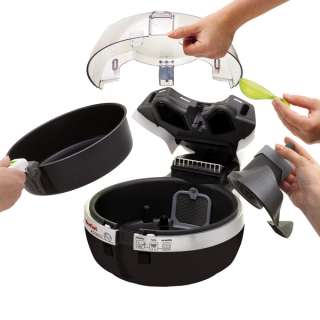 Wondering how this appliance works to be able to use only 1 tablespoon of oil? The ActiFry has a stirring paddle in the center that gently distributes a small amount of oil over the potatoes while hot. With pulsed hot air and constant stirring you get perfect cooking every time!
It comes with a measuring spoon to ensure using the right amount of oil for perfect fries every time!
It's super easy to clean too. The non stick cooking pan is easily removable to wash. The paddle on the inside is dishwasher safe as well.
It's a non fancy gadget with a simple on/off switch and timer. Anyone can use this appliance!
Hmmm…..maybe I can get my 12 year old to start cooking with this baby! 🙂
The first time we used it we tried some boneless, skinless chopped chicken breast with simple seasonings like garlic powder, salt, pepper, and parsley. It was like I stir fried it on the stove but we only used 1 tablespoon of oil, that was amazing!
The second time we used the ActiFry we chopped up some red small new potatoes and made what tasted like to me, "roasted in the oven" potatoes!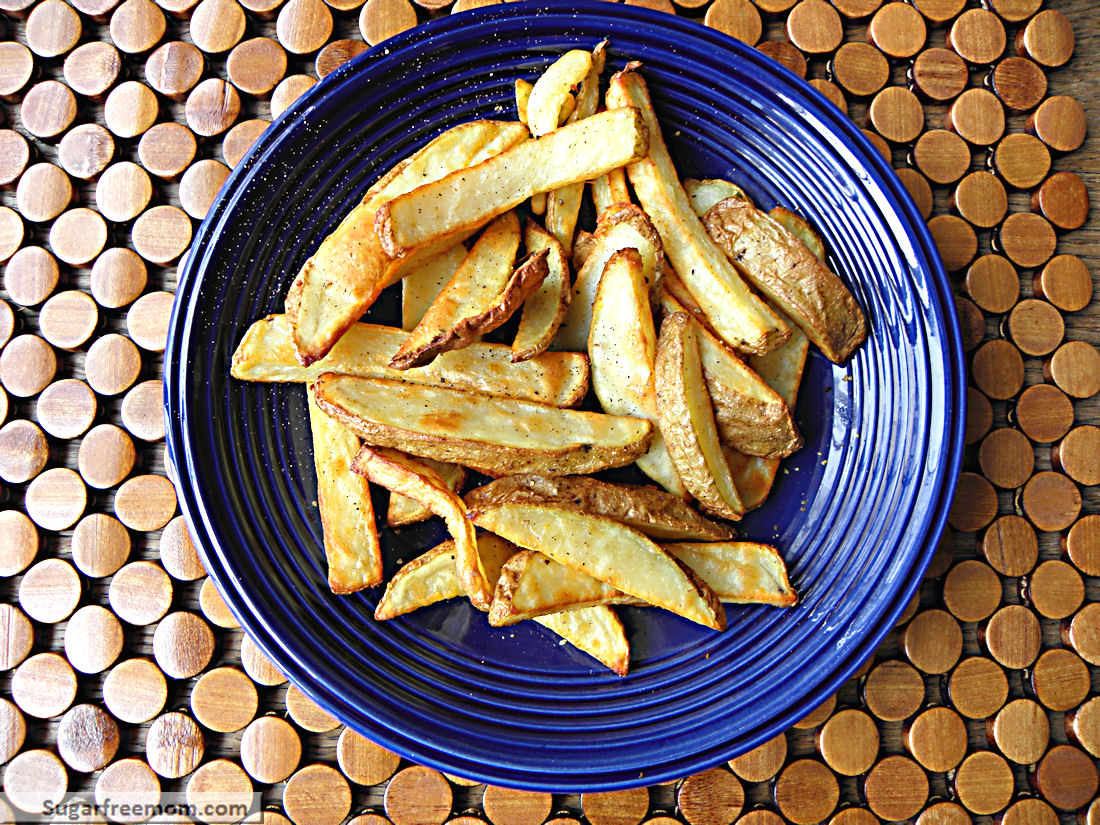 Here are the delicious french fries we made. I used my recipe for garlic baked fries but instead of using minced garlic I used garlic powder using about a 1 1/2 pounds of potatoes. My kids loved them. My hubby loved them, but most of all I loved them!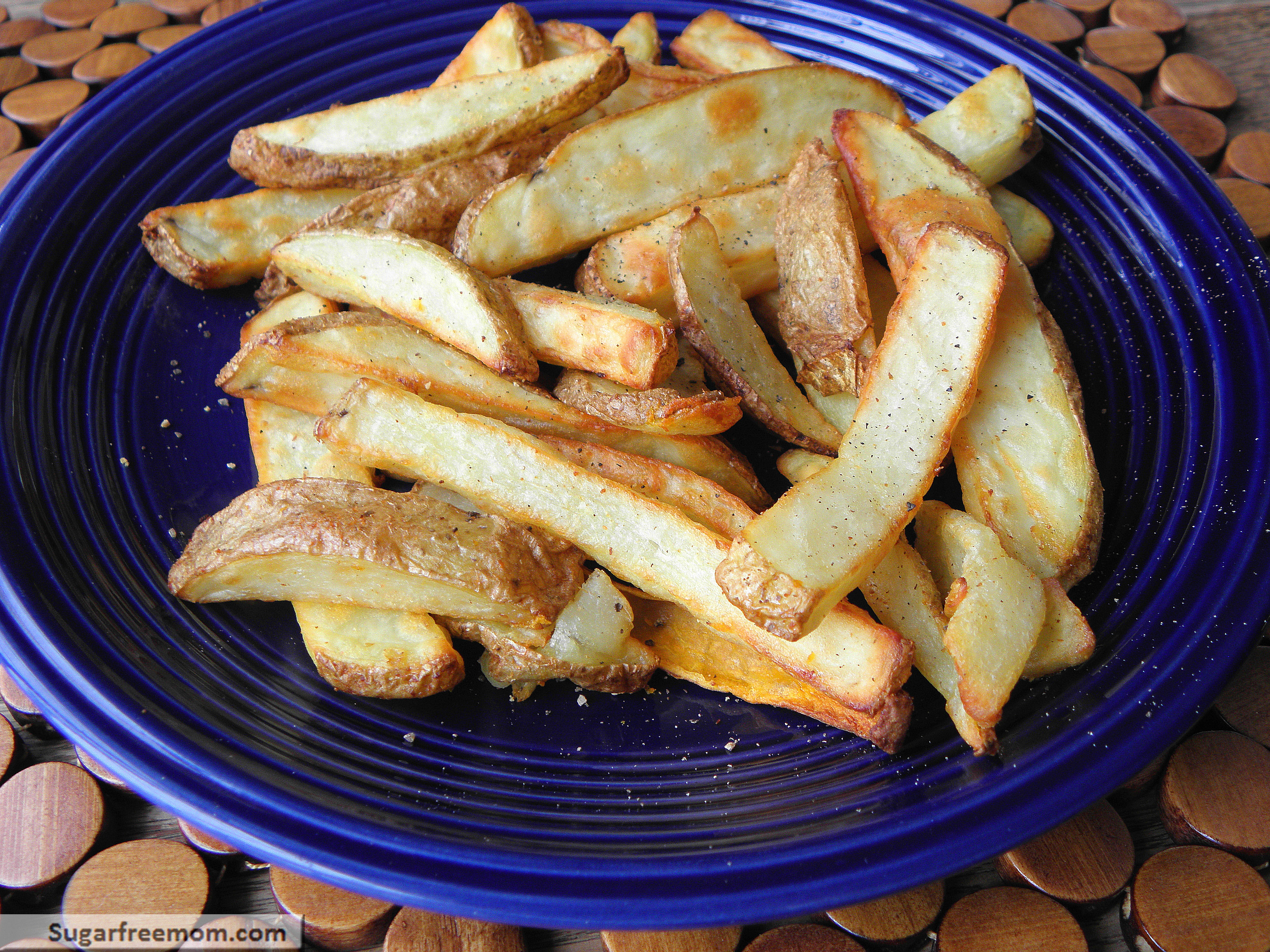 These are the kind of fries that will not disappoint, especially if you only eat them occasionally you want them to be good and worth it! But now you can eat them even more than occasionally! Such little oil is used so they are so much healthier than eating them at a restaurant or buying them frozen.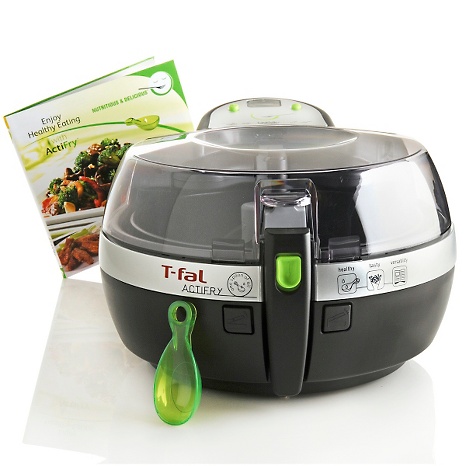 THIS GIVEAWAY IS NOW CLOSED!!
This giveaway also includes a cookbook to make some wonderful recipes!
All you need to do is comment below if you'd like to win one and tell me why! Good Luck!
Contest ends Friday Feb. 22, 2013 at midnight! Winner will be chosen by rafflecopter below. Winner will be notified via email and have 48 hours to reply or another winner will be chosen. Disclaimer: An ActiFry and stipend was provided for this review. All opinions are my own.
Congrats to Missy the winner of the Actifry!