This post and photos may contain Amazon or other affiliate links. As an Amazon Associate I earn from qualifying purchases. If you purchase something through any link, I may receive a small commission at no extra charge to you. All opinions are my own.
The Sugar-Free Mom Cookbook was released December 2014 and is on it's second printing!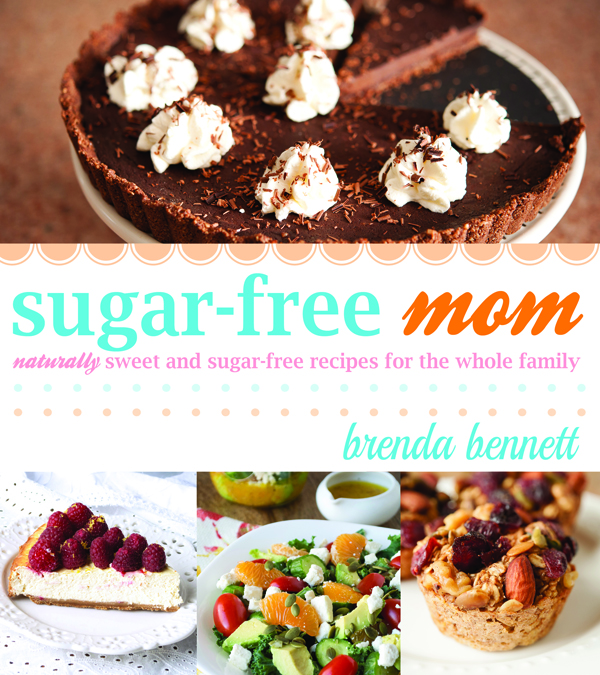 It's exciting for me that my cookbook is out of stock, but I realize how totally frustrating it is for those of you who've been patiently waiting to get your hands on it.
The good news is that the publisher is providing a 25% discount for anyone who orders while it is currently still out of stock! That's a super great savings as the regular price is 19.99! You can order from their retail office online here!
If you're on the fence on whether to purchase it, check out this post with more photos and more information.
Here's a recipe from my cookbook that I've shared here on the blog: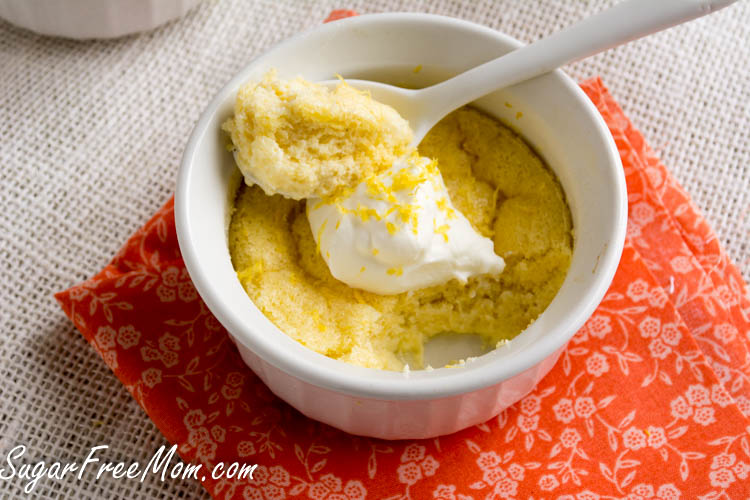 And if you have subscribed to my newsletter  , I've given recipes  to my email fans only for Sugar-Free Chocolate Macaroons and Coconut Flour Grain Free Pancakes! But right now if you subscribe you will automatically receive the recipe for these Grain Free Sugar-Free Chocolate Donuts!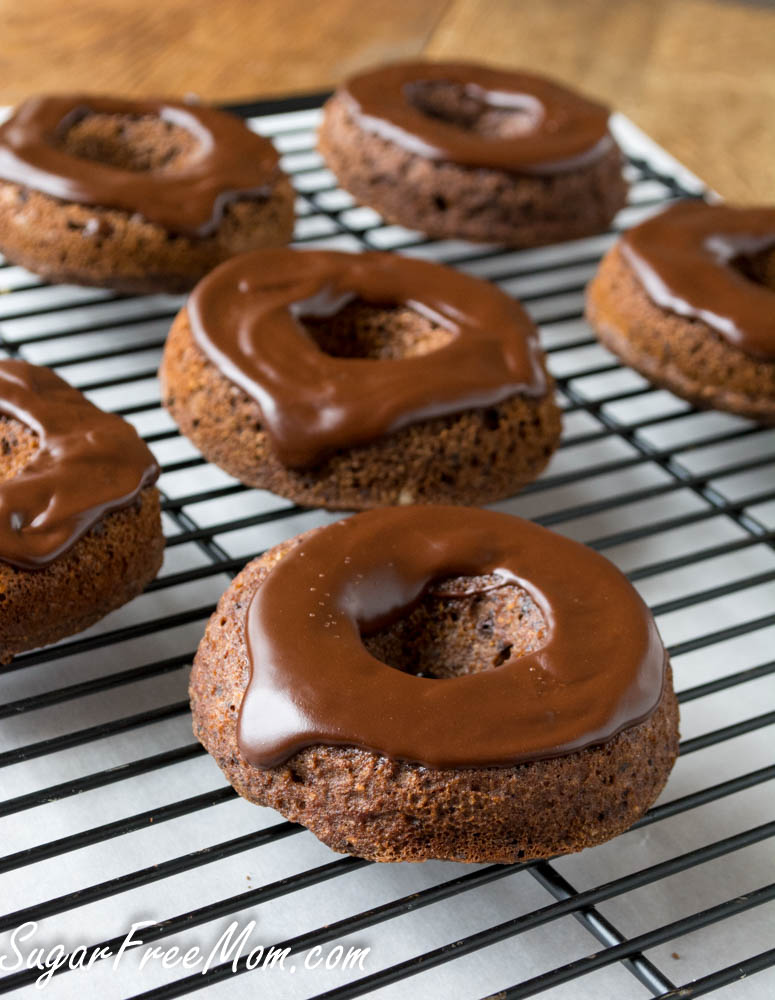 GIVEAWAY DETAILS: 
If you happen to be on Facebook today, but don't check it often, now's the time to do so because I am having a FLASH GIVEAWAY of a signed copy of my cookbook that starts at 12 noon EST today 3/15 and ends tomorrow 3/16 at 12pm EST!! All you have to do to entry is leave me a comment on the post on my FB page where you will be seeing me LIVE on video I will be sharing and talking all about it! Even if you miss the LIVE at 12pm, you can still comment on this post to enter until 3/16 at noon. Winner will be randomly selected! I will announce the winner live on my FB page on Wed 3/16 at 3pm!
Hello everyone! This is my first LIVE video on FB! It's a Flash Giveaway! What you will hear on this video 1. How to win a free signed copy of my cookbook! Closes 3/16 at noon2. Here's the link to my Lemon Pudding Cakes from the cookbook: https://www.sugarfreemom.com/recipes/sugar-free-lemon-pudding-cakes-from-the-sugar-free-mom-cookbook/3. How to get 25 % discount off my cookbook in this post: https://www.sugarfreemom.com/recipes/the-sugar-free-mom-cookbook-giveaway/

Posted by SugarFreeMom.com on Tuesday, March 15, 2016
Thank you so much for your support!