Print Friendly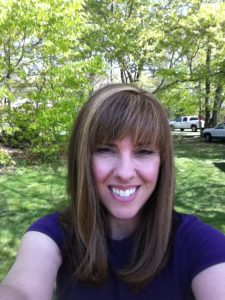 Hi! Welcome!
Over the course of the last 25 years of my life, (Yikes I'm feeling OLD!) and numerous diet failures, yo-yo-ING weight, crying and praying to God for a solution to maintain a healthy weight and stop the cravings, I have come to the decision that I simply cannot have certain sugars in my life! YES, it is true, no white refined sugar and other products that contain it. BUT that has not stopped me from enjoying this life! My passion is cooking and entertaining friends and family, which makes it pretty cool that I can always try out new, healthy (insert sneaky laugh here) recipes on them!! SO finally after quite some years experimenting and creating recipes without white refined sugar and white flour, and receiving requests for these very recipes, this blog has come to be!
Here you will find recipes that are healthy for you and your family. I use sugar replacements that do not cause me to crave after eating these substitutes and which I believe are healthier than white refined sugar. I am not a nutritionist, never took a cooking class, not a fabulous photographer, but I'm learning to be better. I am just a health conscious mom who tries her best to eat foods as natural as possible. My sugar substitutes of choice are sucanat, raw, unfiltered honey, and stevia and I'm starting to experiment with erythritol. Here's a post about them: Top 3 Refined Sugar Free Sweeteners. To find out more about the stevia products I use check this post: Top 3 Best Stevia Products.
You will not find any recipes that include using white refined flour or sugar, brown sugar, agave nectar, Splenda or other artificial sweeteners. Here's a post all about why I won't use Splenda: 3 Splenda Myths Busted.
I have been successfully maintaining a 50 pound weight loss for the last 6 years since my third child was born. My experience is my own and I share what I've learned. I hope to help others achieve their weight loss goals through healthy eating tips and recipes! If you'd like the full details of how I became sugar-free, please read My Journey.
10 tidbits you should know about me:
Jesus is Number 1 in my Life!
My family is my main priority.
My youngest child has a tree nut allergy.
My oldest child has a soy and peanut allergy.
I love cheese! But…I am dairy sensitive/intolerant and need to limit my consumption.
Many recipes are vegetarian.
I believe I may have a wheat sensitivity so I'm now trying to convert many recipes to gluten free.
I LOVE to exercise, really I really do!
I am a coffee lover.
I pray YOU will find help, encouragement, laughter, joy, ideas, direction, fabulous family friendly recipes and most of all HOPE that you too can lead a life free of refined sugar and LOVE it!
To get started on your journey to removing sugar and leading a more healthy life, read this post: 3 Steps to Eliminate Sugar in your diet.
HUGS & BLESSINGS,
BRENDA
Sugar-Free Mom
PLEASE NOTE DISCLAIMER:
Brenda Bennett is not a medical professional or nutritionist. She does not have formal weight loss training. This blog is her own experience as examples and guidelines for healthy eating, exercise and weight loss strategies. Consult a medical professional before making exercise and dietary changes.