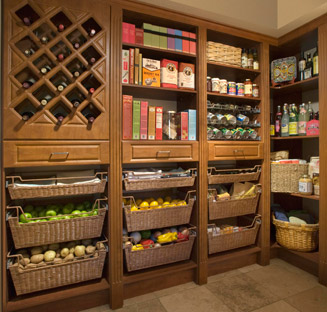 Healthy Family Food
The Sugar-Free Mom blog is about fresh, family friendly meals that use whole foods, natural sweeteners and natural sugar-free alternatives. My goal is to make delicious recipes that everyone can enjoy without guilt. You won't see any highly processed ingredients or complicated recipes. You will find some recipes that are kid friendly using natural fruits and sweeteners like honey. You will also find recipes that are completely sugar-free using stevia and erythritol. No artificial sweeteners are used in any recipes simply because I was highly addicted to Splenda and the like which caused multiple issues for me. You can read more about my own sugar-free journey here.
To learn more about the mission of Sugar-Free Mom recipes you can read this post which explains in more detail. The one constant in all the recipes and the goal I have here and for my family is to eliminate processed sugars for my children and lead a sugar-free way of life for myself. Check out my About Page for the specifics!
My first sugar free cookbook for beginners was released on December 9, 2014!!! Ordering is available at this Amazon link where you will receive a discounted price!
Let's Get Started!
Included here is a link to my Pantry as well as a one day and 3 Day Cleanse & Detox to get you started. If you're already leading a sugar-free way of life check out my Recipe Index for a categorized menu.
I use stevia quite a bit in my recipes so here's a conversion chart you might find helpful.
I only recommend and link to the products I believe in and use in my recipes so you can purchase them yourself. Affiliate links are included to help support what I do here on my blog. I suggest substitutions but please be aware that I can not determine the outcome of the recipe with anything other than what I have recommended.
Need More Help?
Here's a post on How to Reduce your Sugar Consumption in 5 Steps.
If you are looking for more than just a 1 or 3 day cleanse and need a more specific plan on how I rid myself of sugar cravings and lost weight, my6 Week Sugar Detox Program may be just what you're looking for. Detailed menu plans and snacks, weekly Video class, shopping list, guidelines for detoxing as well as Maintenance plan to learn how to make this a life style change for good.
Diabetics
I realize you may be coming to this blog in hopes to help someone find recipes for a diabetic or you yourself may be diabetic. If this is the case the best thing to do is use only recipes listed as Low Carb and Keto . Carbs are what you need to count and look for not just sugar-free recipes. Unless otherwise specified recipes using lots of fruits would not be the best choice for a diabetic as dried fruits and such are higher in carbs. Per serving low carb recipes should be around or under 12 net grams. Please check with your doctor before making a recipe that is not listed as low carb.
Menu Planning

For multiple menu plans for the family, you can check out my SHOP page which has many eBooks for sale.
Hope this helps you start your journey to a healthier you and a healthier family too!
~Brenda~ Sugar- Free Mom