All the Ketogenic Pantry Essentials you need to begin, sustain and flourish on your keto diet.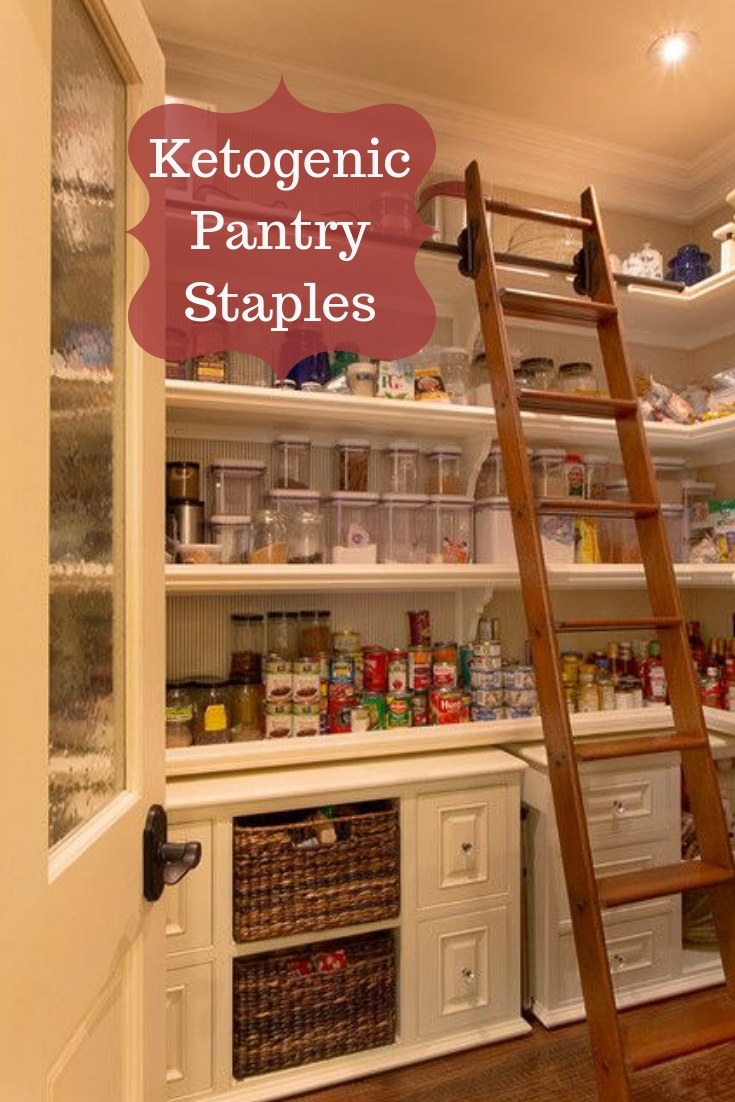 Photo Credit Dana Miller, www.houzz.com
How to Stock a Keto Pantry
Stocking a pantry with low carb and keto essentials may take a little bit of time to acquire all the items you need, but with a few great items you will be well on your way. Keep in mind you can add a little more over time or add one new thing each week you shop. Stocking a keto pantry doesn't have to be as hard as you think and in fact you may already have a bunch of the items you need.
Most important to remember is you need three things to be successful on a keto diet. You need good quality protein, good quality fats and keto snacks for when you are on the go and really don't have time for a meal at home.
Obviously if you're ready to take control of your health and new keto lifestyle, making recipes at home is key. While having these ready to go packaged keto snacks are great, if you have time it's better to make your own snacks at home where you can control what's in your food.
I've broken down my list into 4 categories. Portable Protein, Healthy Fats, Keto Snacks On-The-Go and Baking Essentials for your Ketogenic Pantry.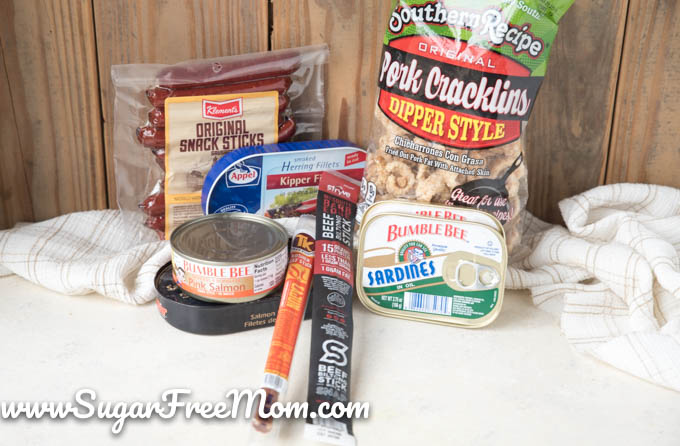 Portable Keto Protein Sources
Healthy Keto Fat Sources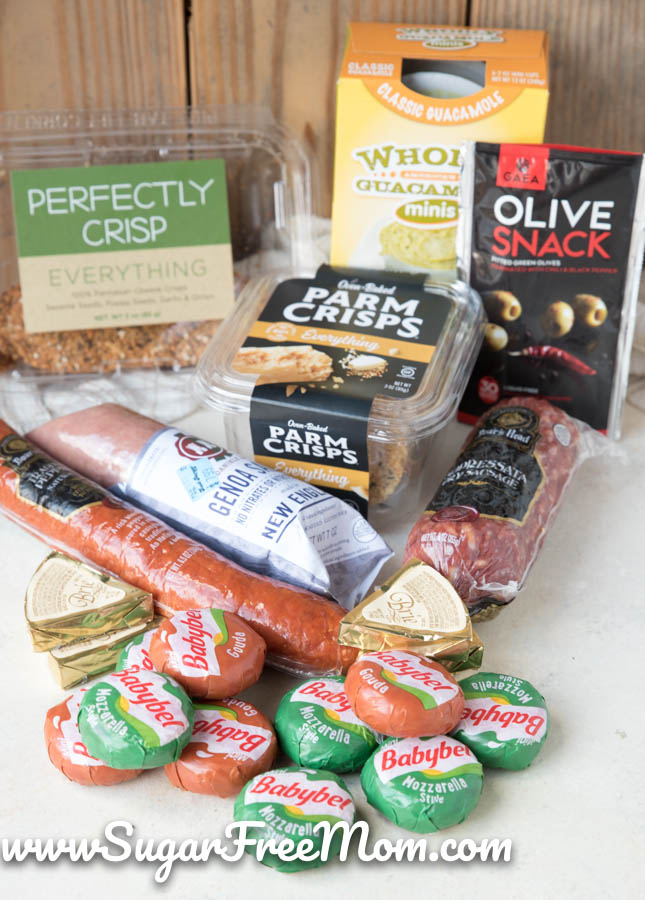 Keto Snacks
Keto Baking Essentials
Other Pantry Condiments
If you're a little overwhelmed, don't be. The pantry list can grow over time, a little by little as you start making recipes in the kitchen. Need meal plan ideas? You can now receive weekly low carb dinner meal plans in your email with shopping list and all you have to do is food shop!
The best part about my meal planning feature is that if you aren't interested in one of the dinner meals you can swap it out for something else! You can even change serving sizes and the shopping list will adjust! It pretty amazing software and I hope you'll take advantage of it.
Right now my meal planning membership is 25% off, but that is for a limited time. You can have a sustainable low carb/keto lifestyle when you're well prepared and planning meals is the key! Week 3 menu is up today which means you can get started this weekend! GET STARTED TODAY!