This Creamy Iced Bulletproof Coffee is not only Keto, Low carb and Sugar Free, but perfect for keeping you refreshed and full for hours!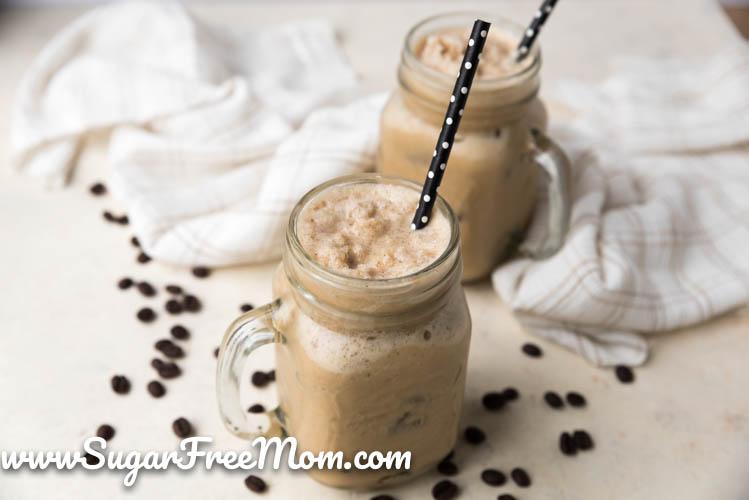 What is Bulletproof Coffee?
The basic philosophy behind this keto coffee is that is adds butter and MCT oil to your typical coffee providing satiation to help you abstain from eating breakfast. If you're on a keto diet, you know intermittent fasting is key in weight loss and enjoying this luscious, buttery, creamy coffee in the morning makes it very easy to skip breakfast. I can't take the credit for the Bulletproof coffee phenomenon, it was Dave Asprey, author of The Bulletproof Diet.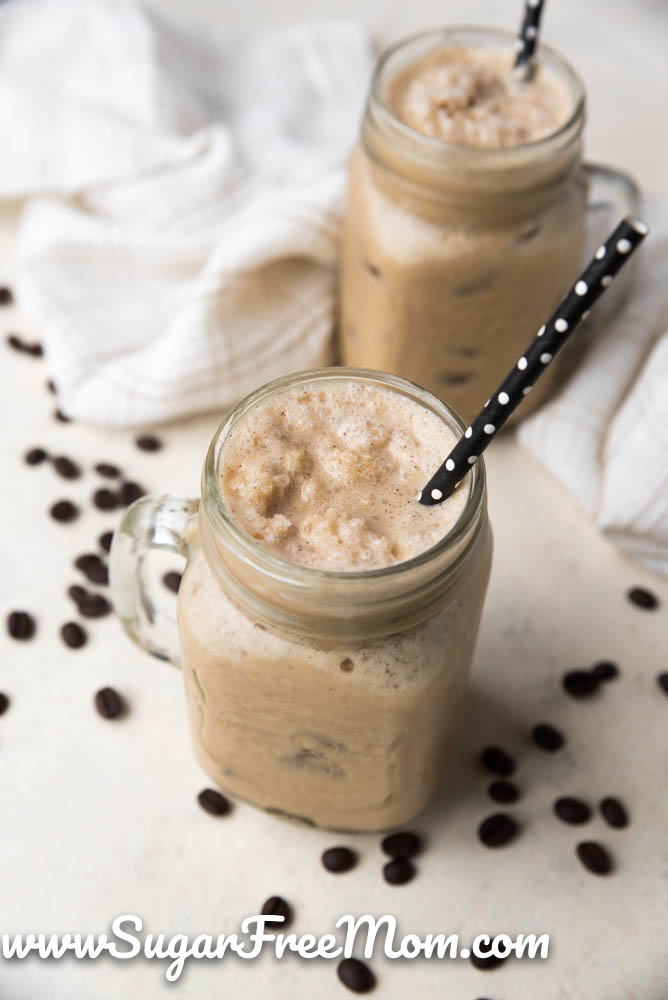 Why MCT Oil?
You might be thinking, "Butter in coffee? Gross!" But don't knock it till you try it my friends! I had felt the same way and once I did finally try it, I was blown away. The taste is the creamiest I've ever had and the fullness that comes with it is even better!
But then you might be thinking, why MCT oil? MCT's are medium-chain triglycerides, a form of saturated fatty acid that has numerous health benefits. Yes coconut oil is an MCT oil, but MCT oil is a more concentrated source of fat that creates energy which almost instantly converts your body to using ketones. This is exactly what we're looking for when it comes to being keto adapted.
Bulletproof Coffee Extras
Once you've enjoyed the basic bulletproof hot coffee with just those 3 basic ingredients, you may want to try playing around with other extra deliciousness. I really love adding a pinch fo salt and vanilla stevia to mine. You can also try adding in some Vital Protein Collagen Peptides for some extra protein if you're planning on using this coffee more as a meal than just to hold you over in between two meals.

This Iced Bulletproof coffee recipe I'm sharing today is simply as an afternoon snack for me, perfect between lunch and dinner.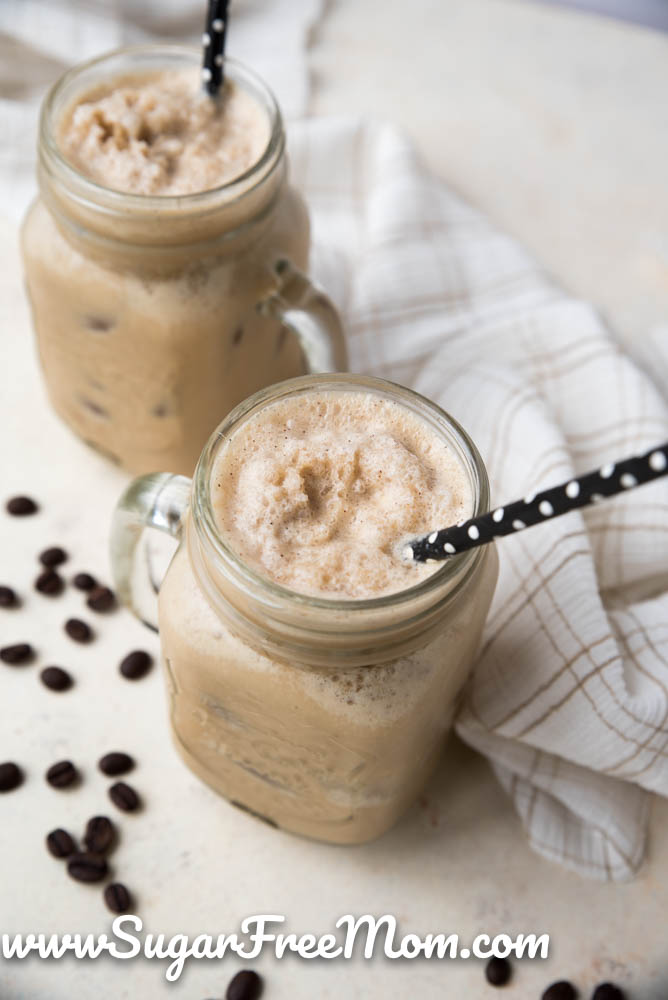 Iced Bulletproof Coffee (Keto and Low Carb) Recipe
Brenda's Notes:
You can use decaf or caffeinated coffee for this. I brew extra coffee in the morning, stick it in the fridge and by the afternoon I can make this keto coffee recipe!
Whatever you do, don't sub coconut oil for the MCT oil, it will clump and harden and that will be the grossest coffee you've ever had.
Feel free to go without sweetener if you prefer or use your choice of sugar free sweetener to taste.
You can eliminate the xanthin gum if you choose, but it helps make a wonderful thicker coffee almost like a smoothie!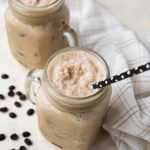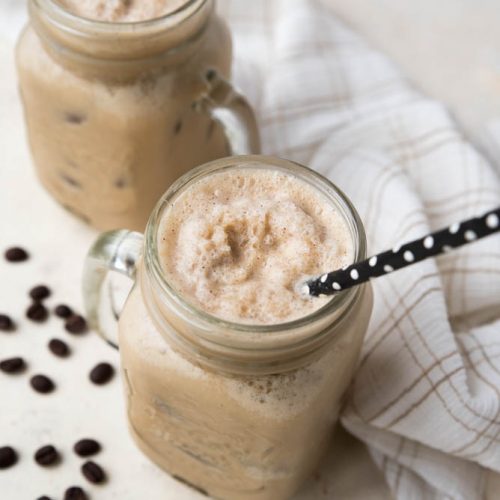 Print
Iced Bulletproof Coffee (Keto and Low Carb)
Servings
2
@12 ounces each
Instructions
Add the coffee, ice, oil and heavy cream to a blender and blend on high until mixed.

Add the remaining ingredients to the blender. Taste and adjust sweetener if needed.
Nutrition
Serving:
12
ounces
|
Calories:
128
kcal
|
Carbohydrates:
1
g
|
Fat:
12
g
|
Saturated Fat:
9
g
|
Cholesterol:
20
mg
|
Sodium:
21
mg
|
Potassium:
116
mg
|
Vitamin A:
220
IU
|
Calcium:
16
mg