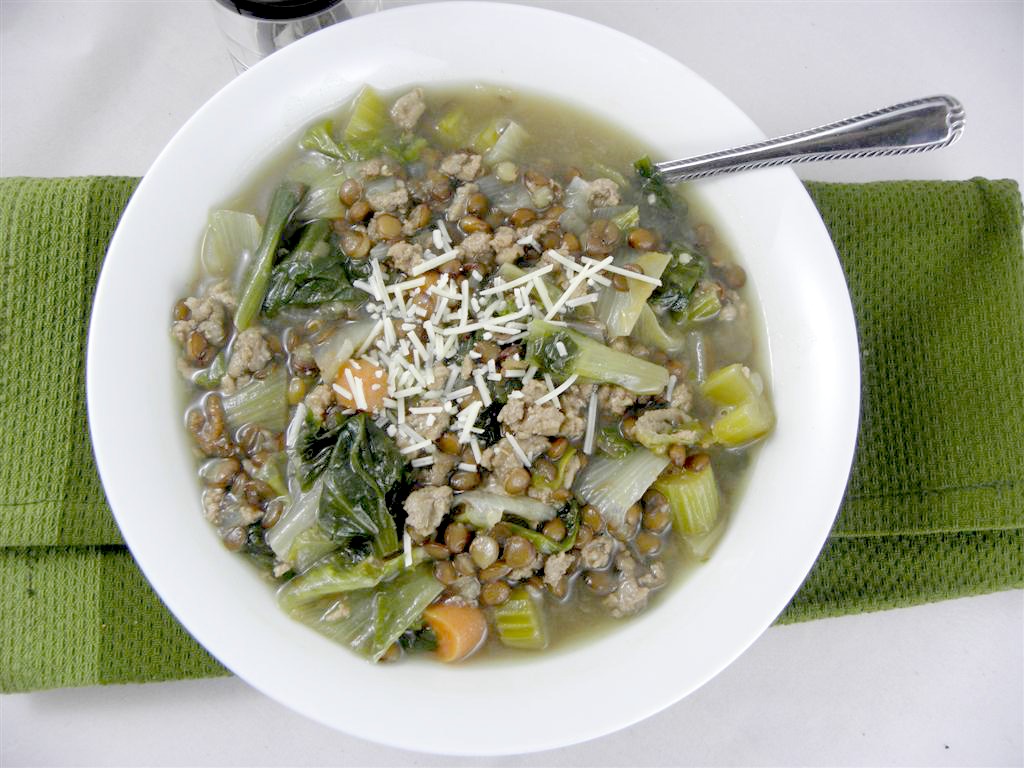 It's Winter and I'm just in the mood for soup, what about you?
It seems to be all I want. A one pot dish that has it all! Easy, simple, healthy and like I said, ONE POT!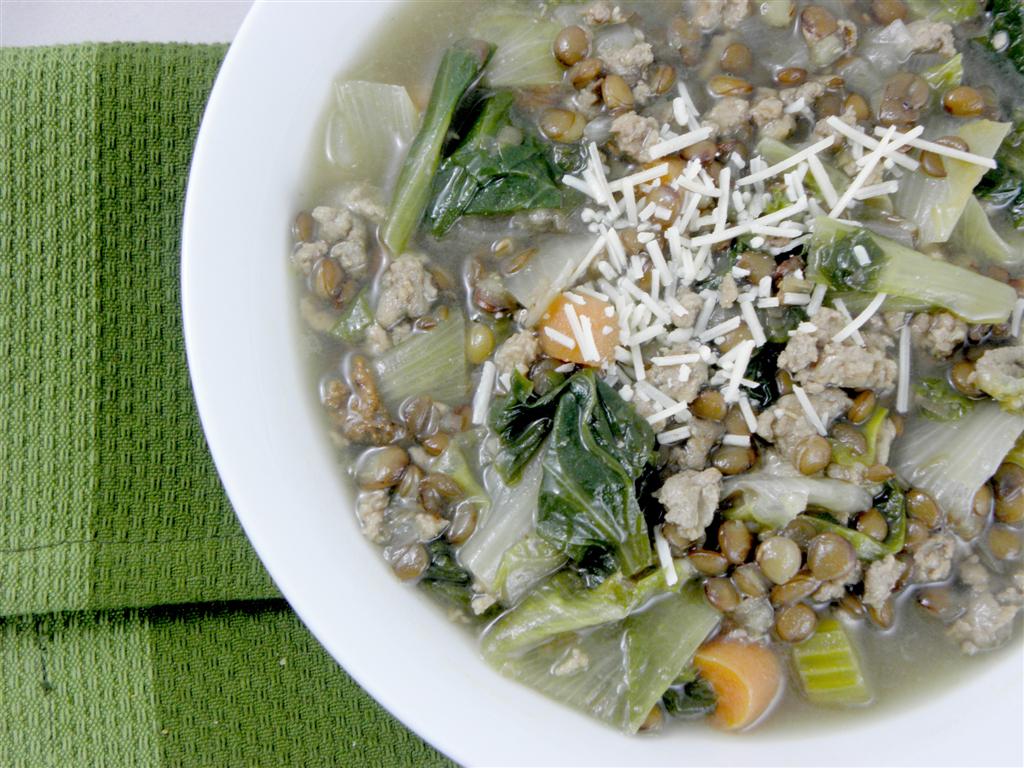 What could be better than that?
Well, I'll tell ya'!
How about only 3 PointsPlus on Weight Watchers and only 127 calories per cup?!!! What??
Oh yes! This soup is so good for you, filling and low in calories!!! My new favorite for sure!
If you don't think you'd be crazy about the escarole, try spinach or substitute kale even. I love all the green stuff!
You could easily make this vegetarian and skip the ground turkey. I needed to put it in or my meat-loving hubby would not have anything to do with this soup. By eliminating the ground turkey you will lower your fat , calories, protein and points.
He is seriously stubborn like that, but I love him anyway!
I think you will fall in love with this deliciousness!!
This soup could also be made in the crock pot, but I would recommend cooking the ground turkey first, then adding all veggies, lentils, broth, and water. Cook on low for 8 hours. YUM-O!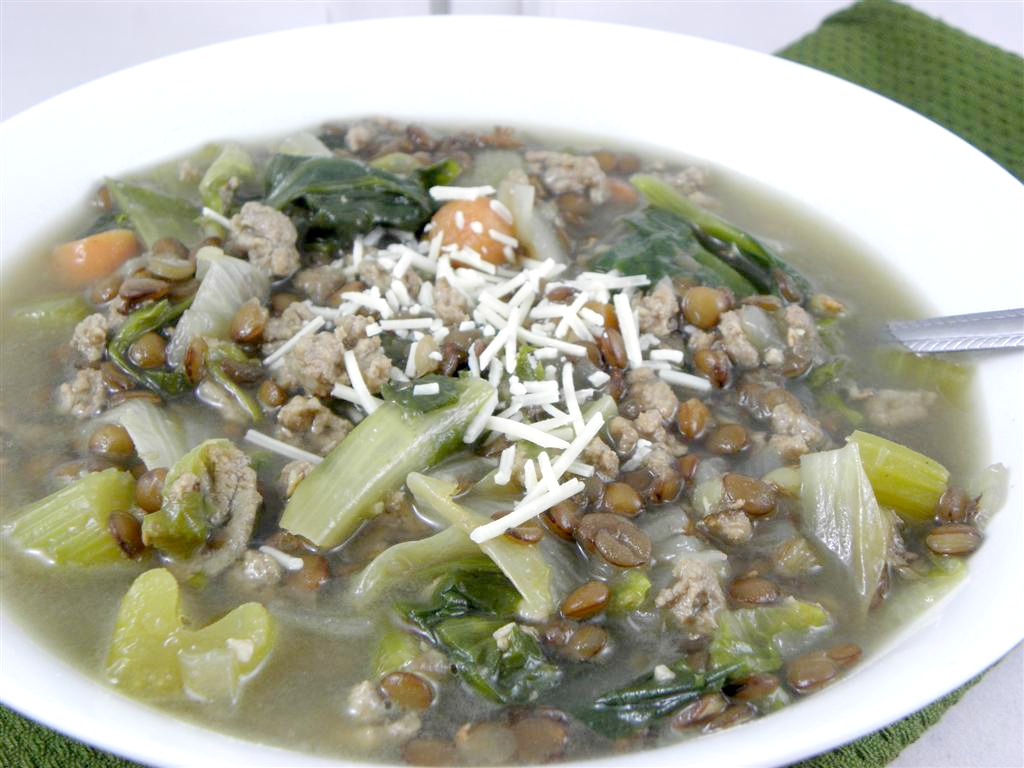 Nutrition Info: with Turkey
Servings: 14 (1 cup) Calories: 127* Fat: 5g* Fiber: 5g* Carbs: 12g* Protein: 10g* Points+: 3* Old Points: 2*
Nutrition Info: Vegetarian
Servings: 14 (1 cup) Calories: 91* Fat: 3g* Fiber: 5g* Carbs: 12g* Protein: 6g* Points+:2* Old Points: 1*
Lentil Escarole Ground Turkey Stew
[sc:Ziplist]
Ingredients
1 c. carrot, chopped
1 c. celery, chopped
3 cloves garlic, finely chopped
2 tablespoon extra virgin olive oil
8 oz. brown lentils, rinsed
4 c. chicken broth, reduced-sodium
¾ lb. ground turkey
salt and pepper
8 c. escarole, chopped or half of a head
Directions
In a large Dutch Oven, heat the olive oil over medium high heat and cook the ground turkey until browned,use a slotted spoon to transfer to a bowl, set aside.
Add the onion, carrot and celery to the pot and cook until softened, about 5 minutes.
Stir in garlic, lentils, broth, and add 3 cups of water to the pot. Bring to a boil, lower the heat and simmer until lentils are tender about 25- 30 minutes.
Stir in the ground turkey and escarole, cover the pot and cook until escarole is wilted, about 5-10 minutes.
Season with salt and pepper. Serve and enjoy!
*Freeze the cooled stew in a freezer container for up to a month.