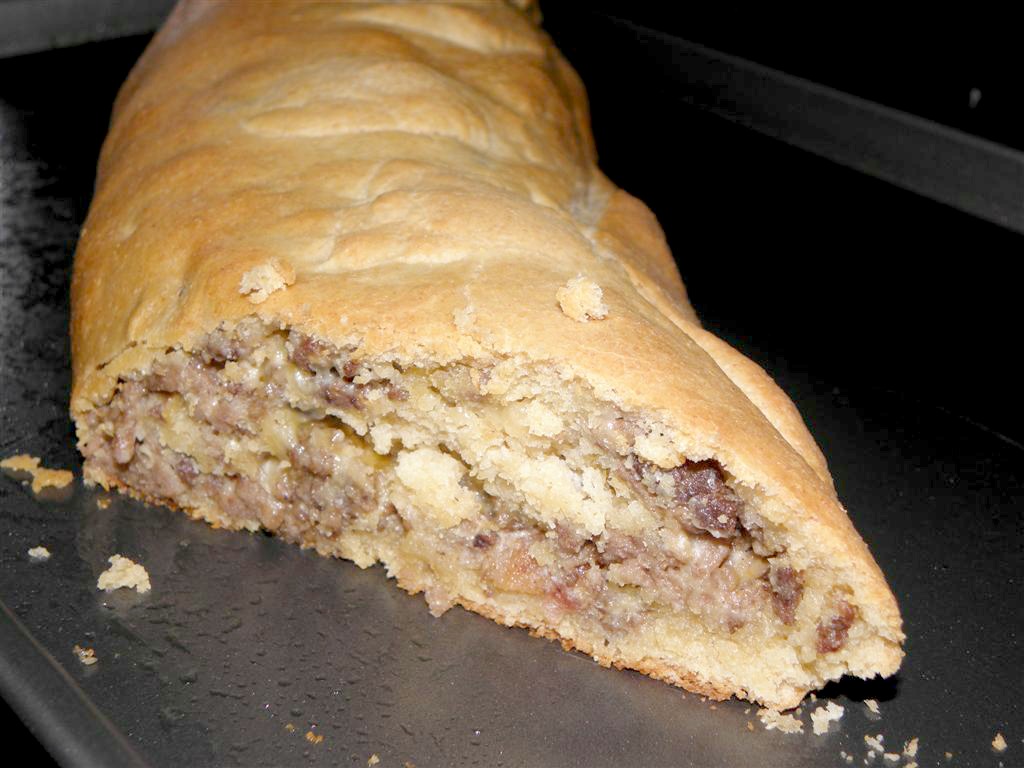 Being a full- blooded Italian, making calzones and pizza has been a part of my life since I was a little girl. My grandmother and mother have made some of the best ever and forever I will love that deliciousness! Unfortunately my waistline doesn't agree and my ability to eat them in moderation is simply too difficult for me. I have a weakness for all things bread related and stuffed with something yummy inside or on top. All I want to do is eat MORE even if I'm stuffed! Can you relate?
There is one thing I have realized over these years living refined sugar and white flour free is that I can still make some of the meals and foods I've cherished and is part of my traditional Italian family, but I can make it healthier and that is what works for me. I can easily eat something made with whole wheat and not go crazy overeating it. I'm able to control my portions and feel good about myself when I'm done with my meal. I have been able to keep my weight loss maintained for the last 8 years by following this plan. Maybe white flour isn't a problem for you as it was for me, but either way eating a healthier whole wheat dough is much better for you as it retains more nutrients during processing and takes longer to digest in your system which will keep you fuller for a longer period of time. Did you know white flour carbohydrates are actually a form of sugar in your system? It's true! And what does sugar do? I don't know about you, but its makes me crave like there's no tomorrow! If you're interested in reading more about it, check this article out: "Reduce Grains and Sugar to Lose Weight and Improve Health."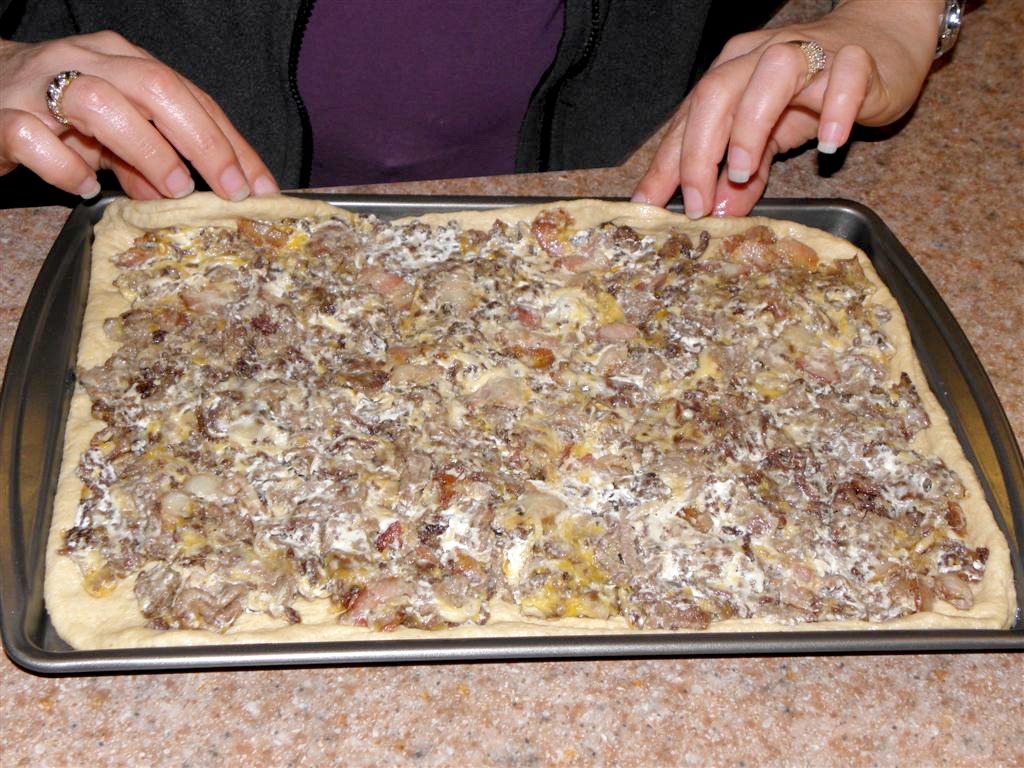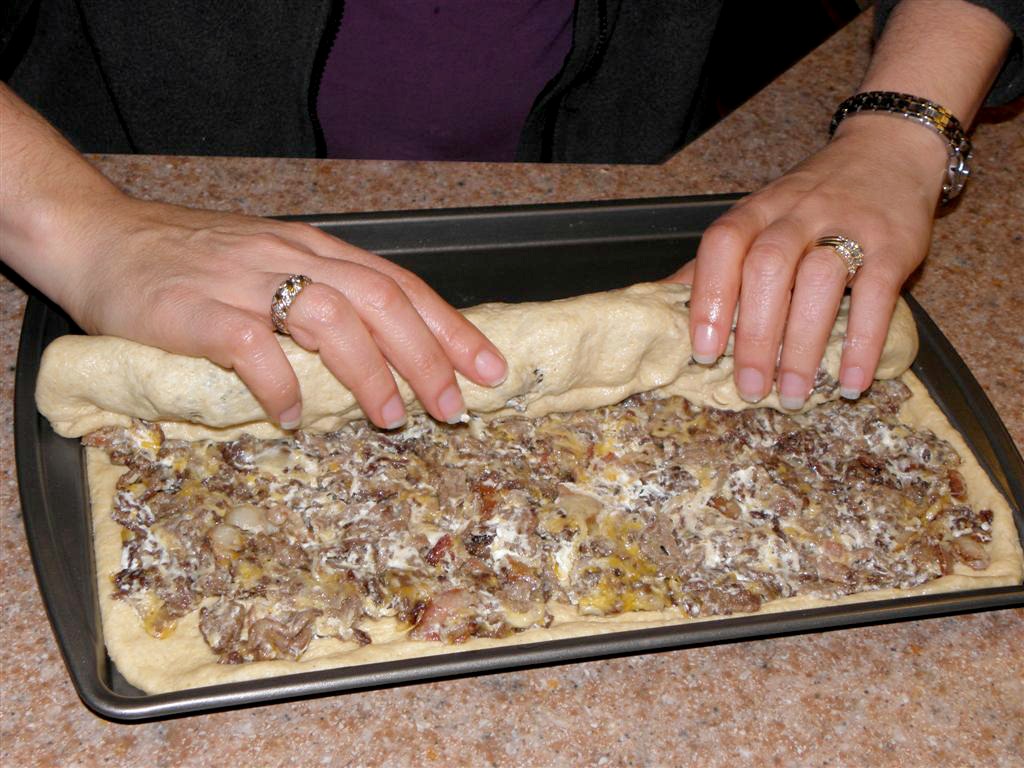 However you choose to make this fabulous calzone, I guarantee you will absolutely love it! I'm giving you the nutrition info for using my whole wheat pizza dough, as well as standard white all purpose flour dough. You can see below by using whole wheat you will increase your fiber while reducing calories, carbs and points. Now you are better informed and can decide for yourself what will fit into your weight-loss, lifestyle plan and ultimately future goals.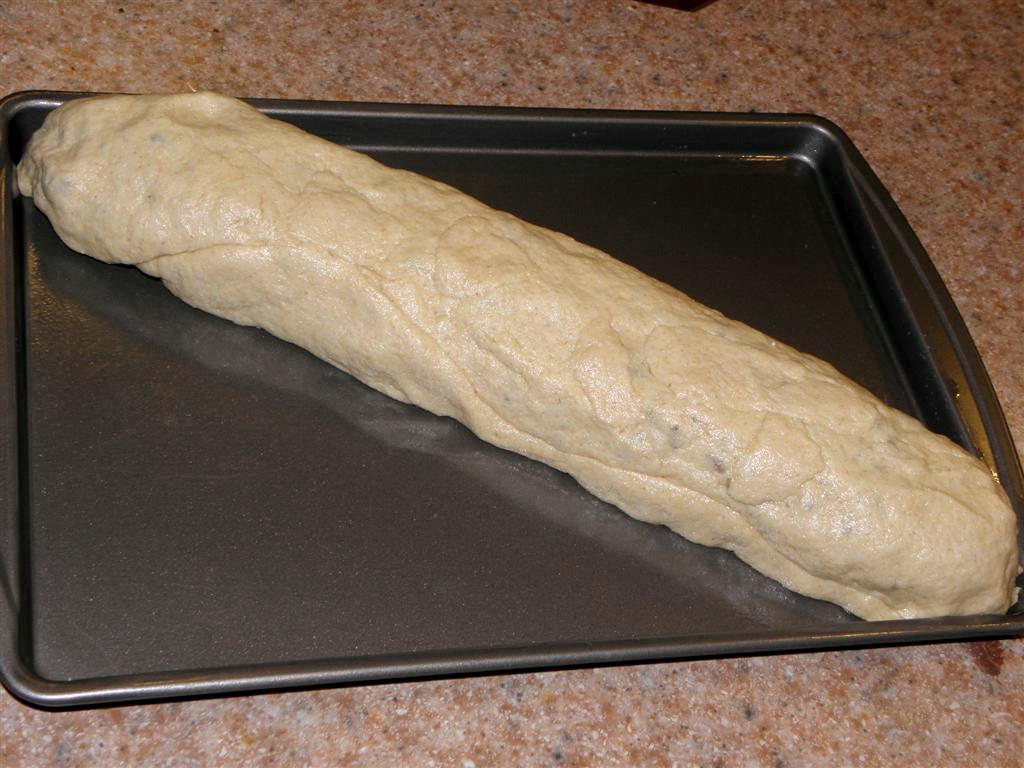 Nutrition Info with Whole Wheat Pizza Dough:
Servings: 12* Calories per serving: 233* Fat: 12g* Fiber: 2g* Carbs: 16g* Protein: 16g* Points+: 6 Old Points: 5
Nutrition Info with White Flour Pizza Dough:
Servings: 12* Calories per serving: 248* Fat: 12g* Fiber: 1g* Carbs: 19g* Protein: 16g* Points+: 7* Old Points: 6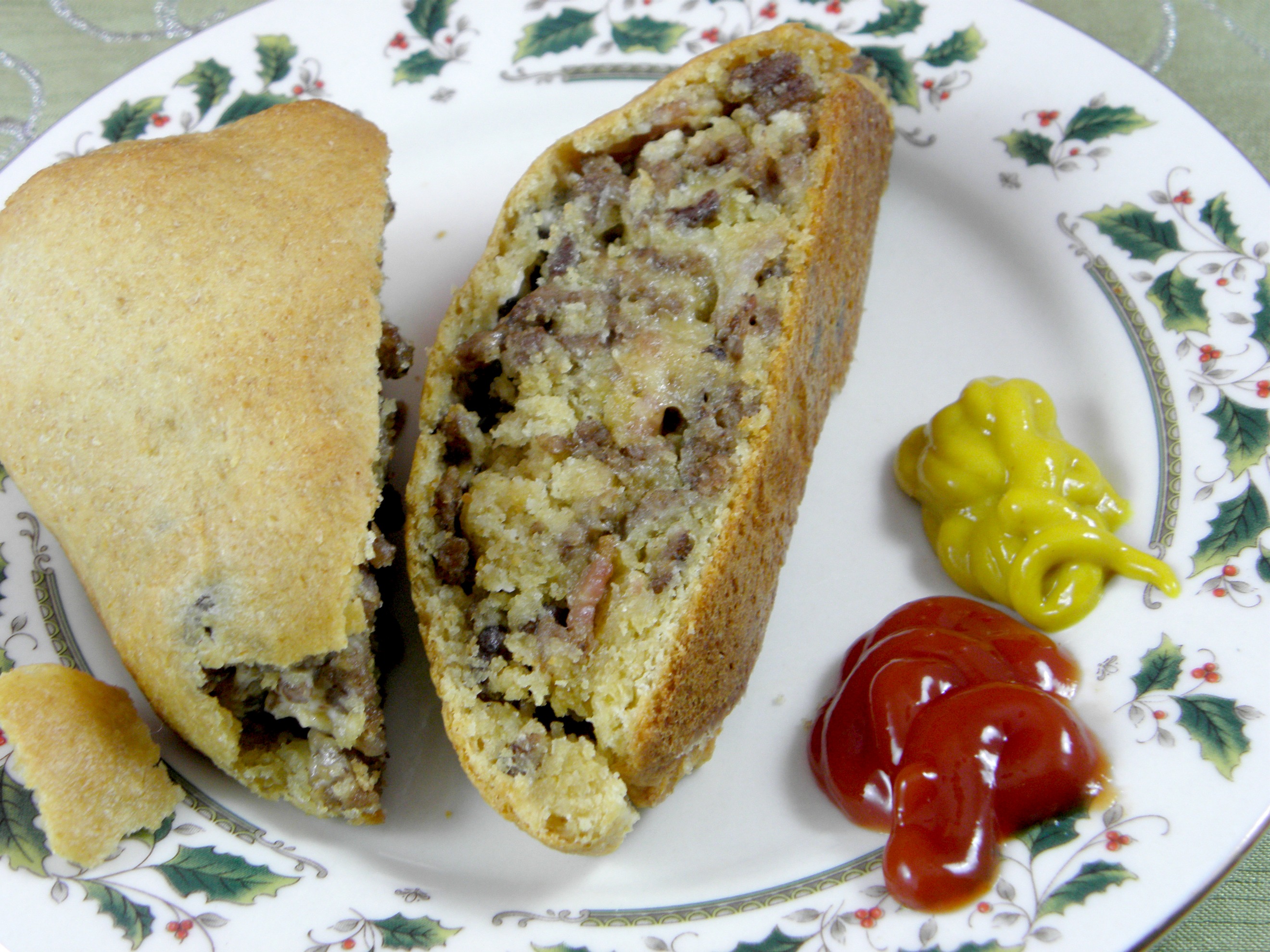 Whole Wheat Bacon Cheeseburger Calzone
[sc:Ziplist]
Ingredients
1 lb. pizza dough
½ c. onion, chopped
1 lb. lean ground beef
4 slices bacon, chopped
4 oz. light cream cheese
2 c. shredded, reduced fat mozzarella cheese
Directions
Preheat oven to 400 degrees.
Cook bacon in a large skillet, remove from pan and set aside on paper towel.
Cook onion and beef in same skillet until browned. Drain and return beef, onion, and bacon to skillet.
Add cream cheese and stir frequently until well incorporated.
Add shredded cheese and cook until melted throughout meat mixture.
Press pizza dough onto a 9 x 12 inch rectangle baking sheet sprayed with cooking spray. Spread meat mixture onto dough evenly.
Roll up dough, starting at one long side and rearrange so that its seam side down on baking sheet.
Bake for 20 minutes until golden brown.
Serve with your favorite condiments!