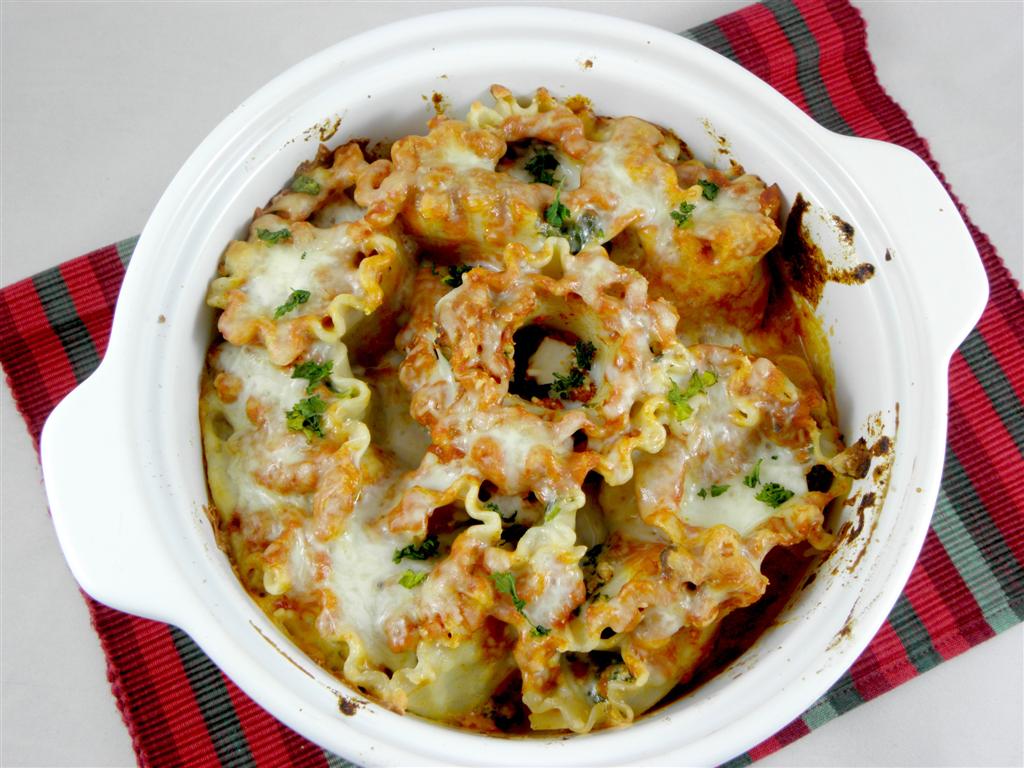 Having company always motivates me to want to try a new recipe!
I really have no idea why in the world I would WANT to try something new especially never making it before, but it just seems to be a pattern of mine I guess. I love to try new things, sometimes they work and sometimes they flop but its never dull moment at my house.
Oh I always make sure I have a full-proof recipe as well as a new item, you know, just in case........
Usually though, if my instincts are right after reading over ingredients I KNOW we will love the new dish!
And so was this instance when I adapted a recipe from Ellie Krieger's cookbook, The Food You Crave for Portobello Lasagna Roll Ups. I knew my family, except for the hubby, would not enjoy the mushroom so that was the first item to go. I of course wanted to be able to enjoy this meal as well so using white flour lasagna noodles was not going to be my choice. My family really does not like whole wheat pasta so I chose a brown rice lasagna noodle I found at my local Whole Foods market by the brand Tinkyada.
I NEVER told the hubby it was brown rice lasagna and would you believe....... the white flour pasta picky hubby..... actually. loved. it.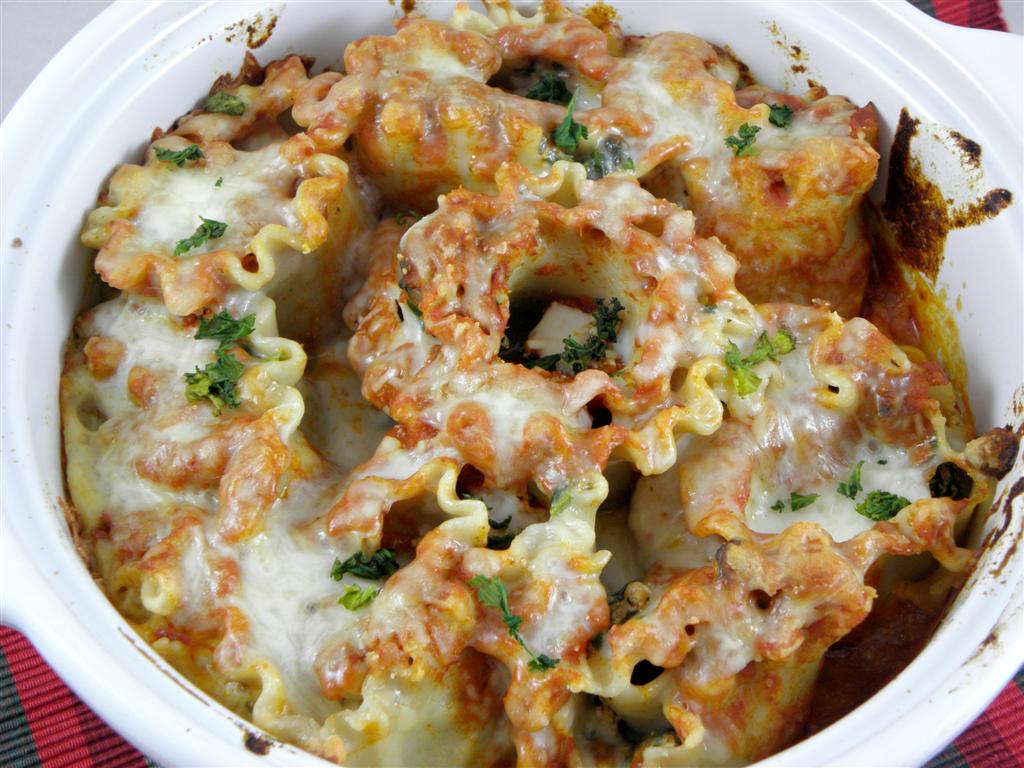 He couldn't even tell it wasn't white flour pasta. I of course told him afterwards and he was SHOCKED! Needless to say the company actually all preferred my new dish as opposed to the other options I had made for our dinner.
Helpful Tip: Cook more lasagna noodles than you need for the recipe! ( I cooked 12 and broke 4 as they seem to break in the water)
I'm providing you nutrition info if you decide your family can do without the beef. I knew hubby and kiddies would want the beef so I kept it, but it is plenty hearty without as well. Add my delicious Fresh Fennel Salad and you've got an incredible meal!
Nutrition Info with Meat: Servings: 10* Calories per serving: 304* Fat: 9g* Fiber: 2g* Carbs: 41g* Protein: 17g* Points+: 8* Old Points: 6*

Nutrition Info without Meat: Servings: 10* Calories: 253* Fat: 6g* Fiber: 2g* Carbs: 41g* Protein: 11g* Points+: 7* Old Points: 6*

Sugar- Free Mom's Review Rating
Taste: A+
Prep time/Cook time: B ( a messy job to roll lasagna, but well worth it!)
Family Friendly:A+
Weight Loss Friendly: A
Gluten Free Lasagna Roll Ups
[sc:Ziplist]
Ingredients
10 cooked Tinkyada Brown rice lasagna noodles
1 c. part skim, ricotta cheese
2 c. frozen or fresh spinach
½ teaspoon salt
1 egg, beaten
¼ c. Parmesan cheese, grated
2 c. browned, lean ground beef
1 ½ c. tomato sauce
½ c. part-skim mozzarella cheese, shredded
Directions
Preheat Oven to 375 degrees.
Cook noodles according to package directions. Drain and spread them carefully onto a sheet of aluminum foil or waxed paper to prevent sticking.
If you are using ground beef, brown it and set it aside.
In a bowl combine ricotta, egg, spinach (if using frozen spinach heat and drain spinach to release excess water), salt and mix well. Add beef now if using it.
Spread half a cup of tomato sauce on the bottom of a small, round 4 quart casserole dish.
Spread each lasagna noodle with the ricotta/meat mixture and roll them up. Stand up or lay flat in the baking dish.
Pour 1 cup of tomato sauce over all the noodles. Sprinkle them evenly with the Parmesan then the mozzarella cheese.
Cover loosely with foil and bake for 45 minutes. Uncover and bake an additional 15 minutes until cheese is nicely melted.