These Paleo Sugar-Free Low Carb Almond Butter Truffles are super creamy although dairy free truffles, very easy to make for the Holidays and found only in my newest Ebook.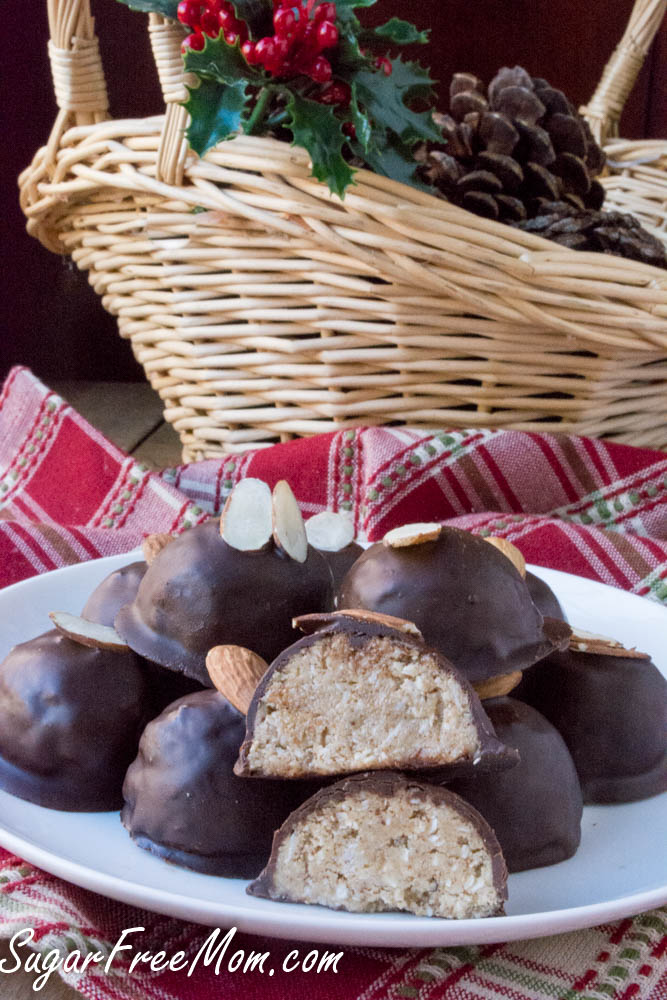 Truffles can be one of the easiest desserts to make during the holiday season. One reason is most often they are just a simple mixing together of ingredients in a bowl and rolled as a ball, then coated in chocolate. Seriously 3 steps is often all it takes to get these beautiful little dessert bites made.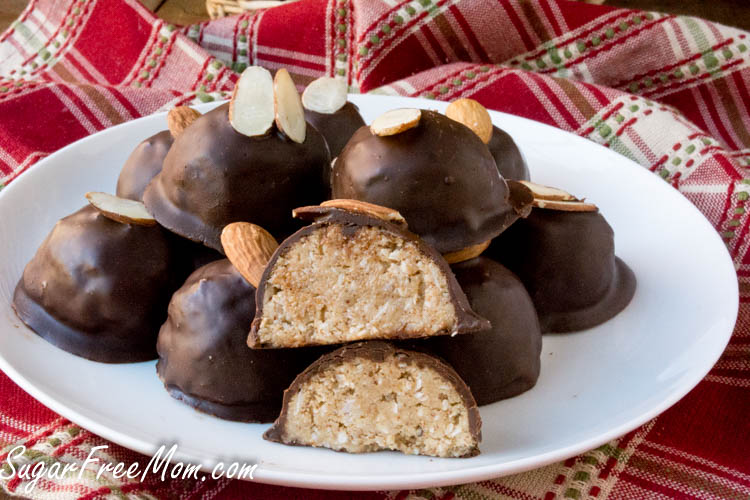 Often with no bake recipes like this there will be some refrigeration time to let them harden and set, but the best part is how wonderfully they can be made ahead and stored in the fridge or freezer without worry to about the texture or taste.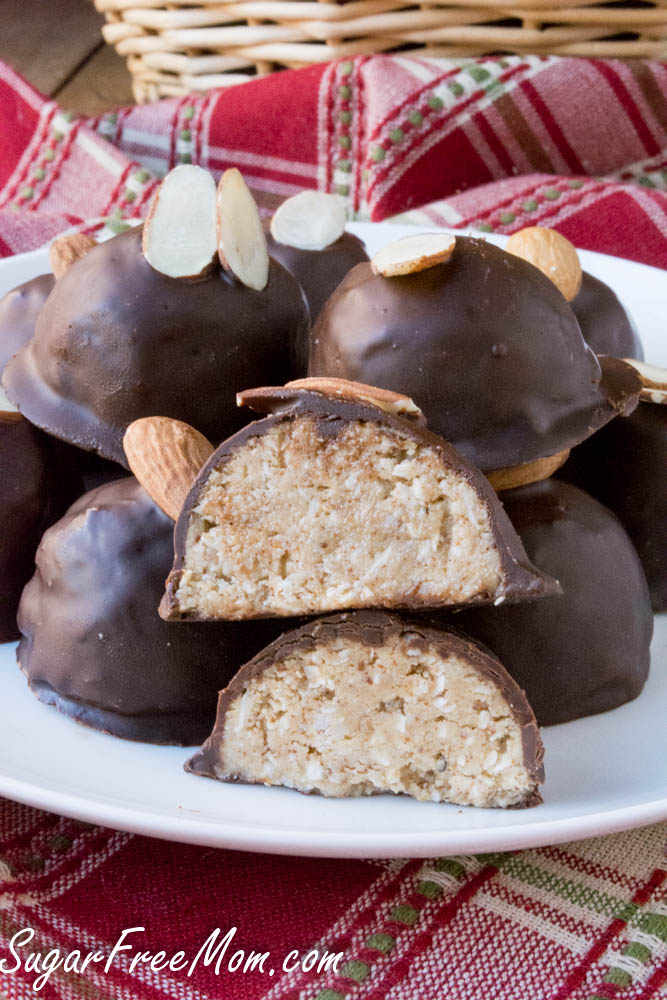 I'm excited to share with you my newest ebook that includes all my best no bake truffles and these gorgeous almond butter truffles you won't find anywhere else on my blog!
Just in time for the holidays!
11 No bake Sugar-Free Low Carb Truffles Ebook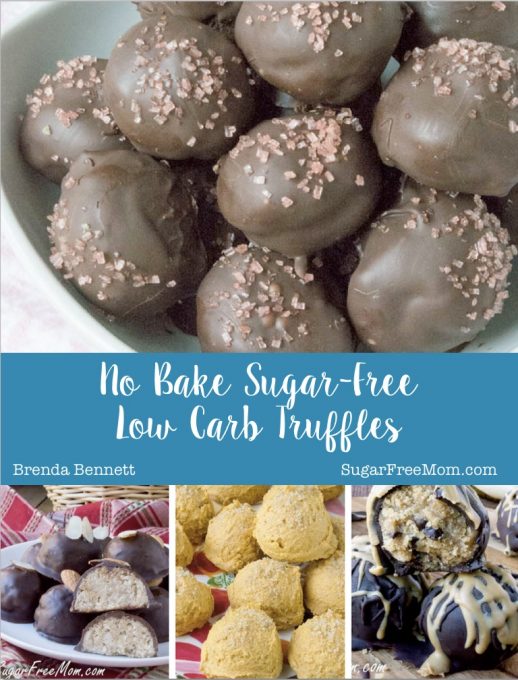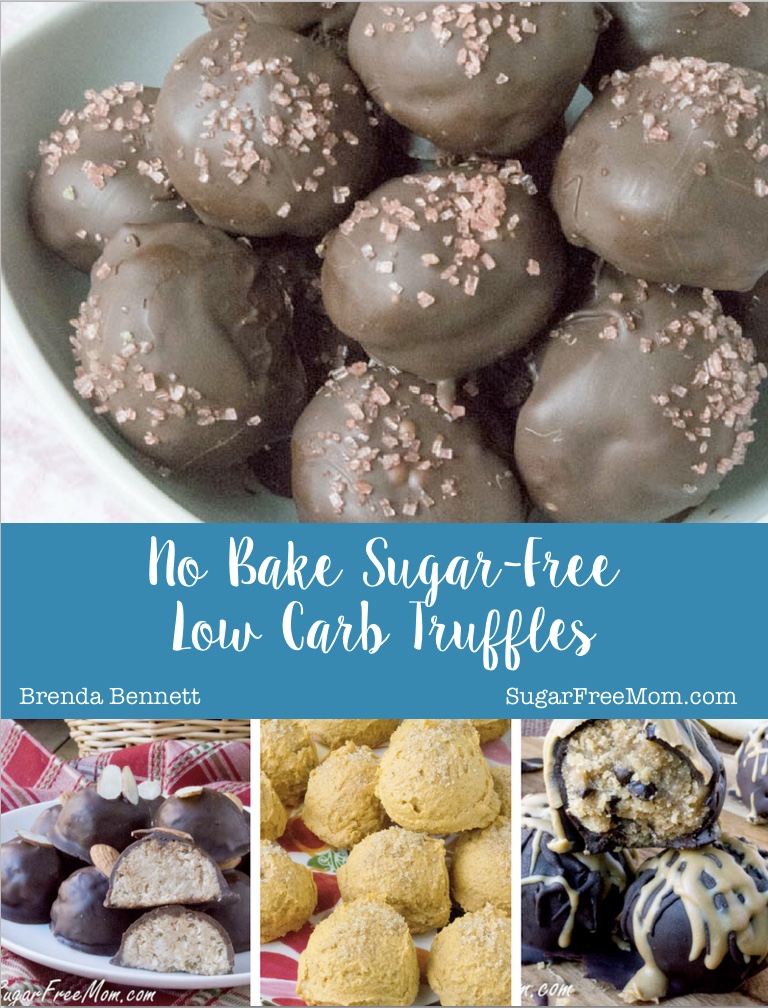 All recipes include a picture and nutrition info. There are 10 recipes previously published on my blog and elsewhere I write as well as the new unpublished recipe for Paleo Almond Butter Truffles that is specifically just for the ebook.
This ebook includes the following no bake recipes:
Paleo Snickerdoodle Truffles
Dairy Free Raspberry Truffles
Paleo Peanut Butter Cookie Dough Truffles
Red Velvet Cheesecake Truffles
Raspberry Cheesecake Truffles
Mint Chocolate Truffles
Chocolate Pumpkin Truffles
Lemon Cheesecake Truffles
Chocolate Peanut Butter Truffles
Dairy Free Pumpkin Truffles
Exclusive Recipe just for Ebook: Paleo Almond Butter Truffles!
I hope you enjoy this little ebook for your holiday season!
Just 2.99!