This Low Carb Butterscotch Cheesecake Mousse is a no bake recipe that contains no added sugar and is quick and easy!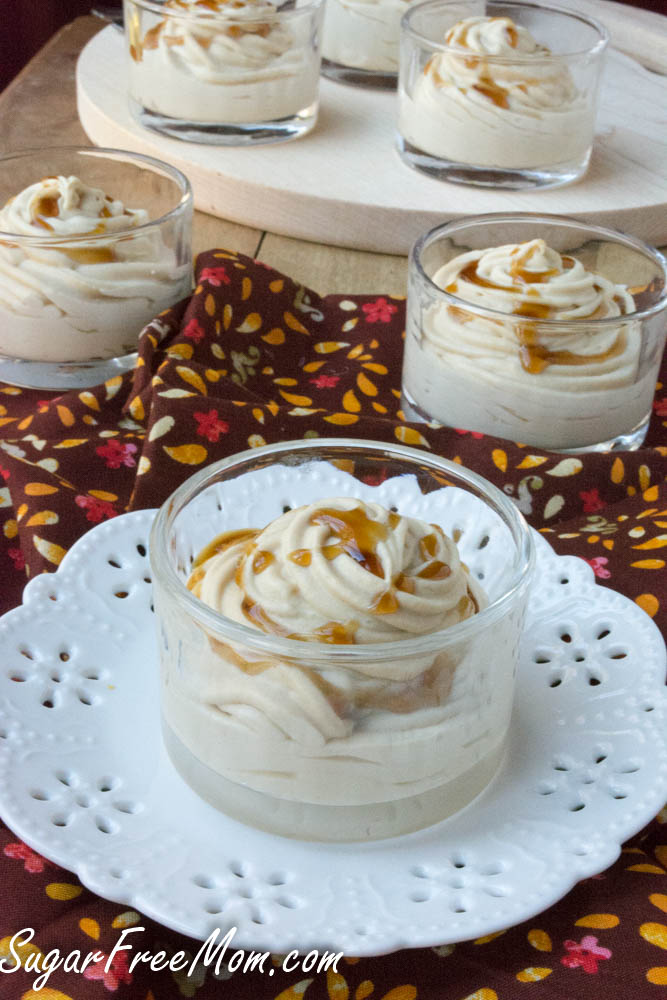 Afternoon snacks when everyone is done with school is something my family really looks forward to. They want a little something sweet and I want something easy. The butterscotch flavor is one they have loved forever.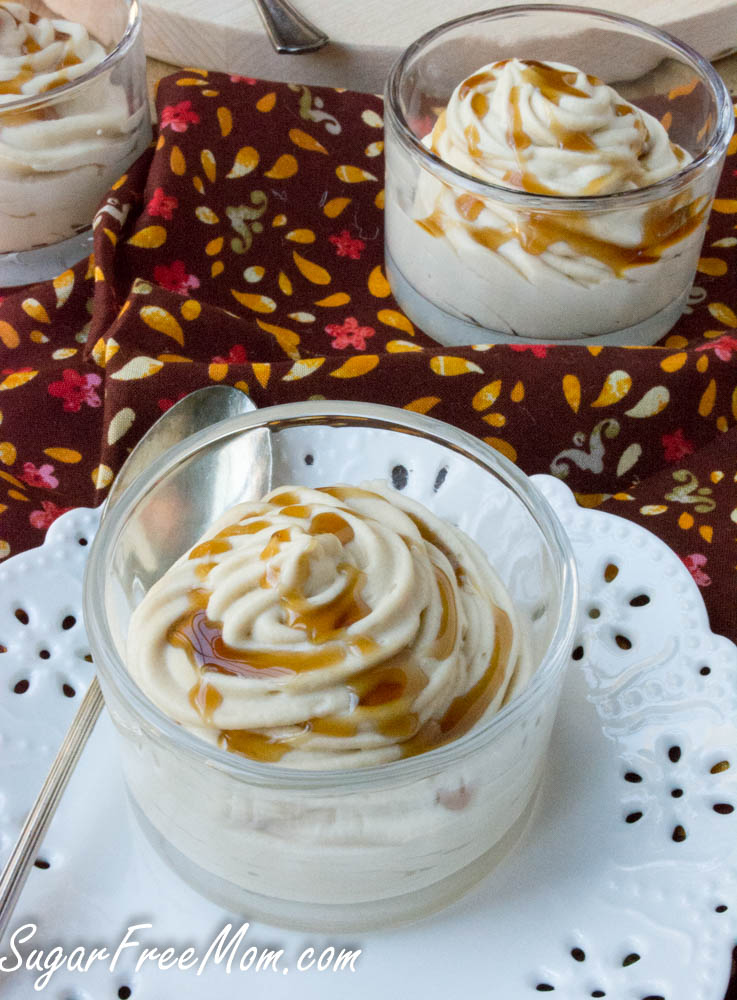 I actually had started a new recipe that I was thinking would have been great as truffles, but they just didn't form or set as I had hoped. Fortunately the flavor was so much like butterscotch I new I had a winner and had set out to make more of a pudding consistency. But after the kids had tried it, they actually said they preferred a thicker consistency, more like mousse. So I changed a few ingredients to make this a favorite new treat!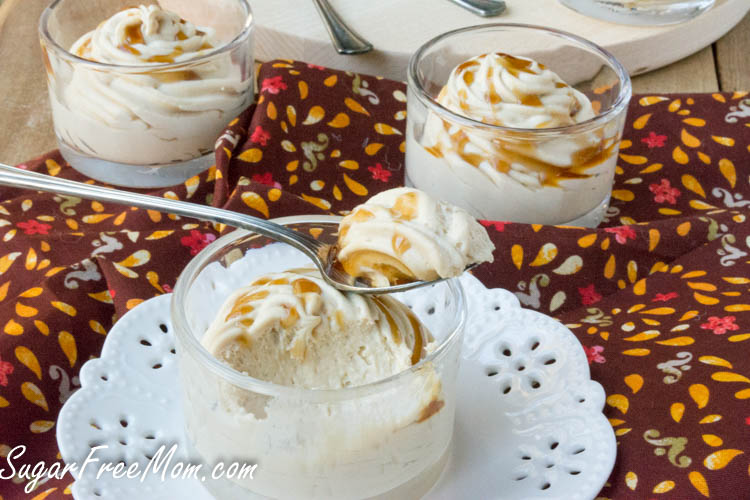 It truly blesses me when my kids love my no sugar added treats and ask when I will make them again. It makes me even happier when they come out even better than I expected!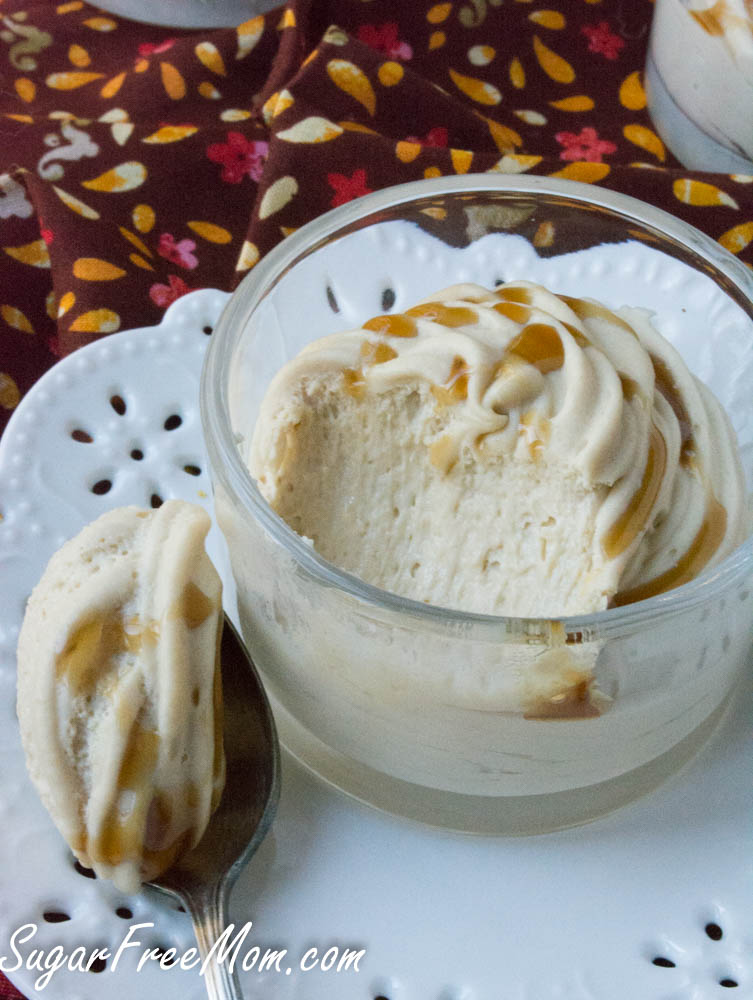 Using Sukrin Fiber Gold Syrup is why this recipe tastes so much like butterscotch. If you've not tried it, I highly recommend it. It pours like maple syrup. It's fabulous on pancakes, waffles, a little drizzle for fruit, and great to sub maple syrup in recipes.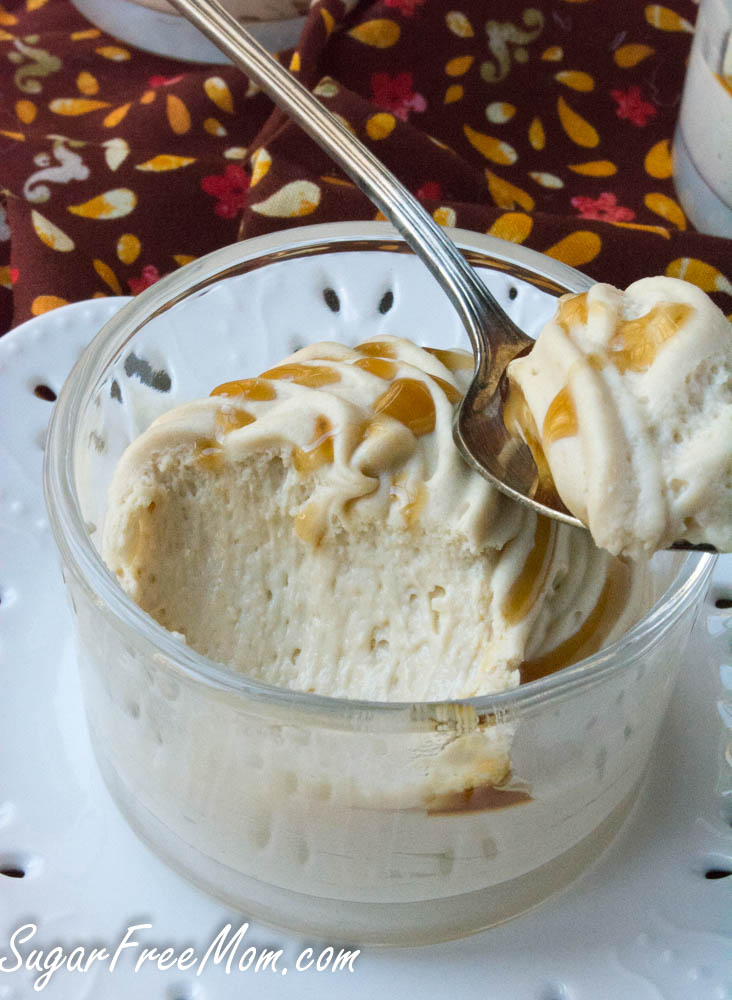 If you love scrumptious, creamy, no bake recipes as much as I do, you will love this recipe just as much as the kids!
Brenda's Notes:
The Sukrin Fiber Gold Syrup is really what makes the butterscotch flavor. If you have some thing else you know of that pours like maple syrup and is sugar free, please let me know. Otherwise I highly recommend buying the Sukrin syrup, it is delicious!
If you are not sugar free, then go ahead and use maple syrup or honey to replace the Sukrin I used, also remove the vanilla stevia as it won't be needed.
The protein powder is needed and can not be eliminated. It is what helps this mixture thicken without the use of gelatin.
I drizzled more Sukrin syrup over the top for the pictures.
There are natural sugars in the dairy products.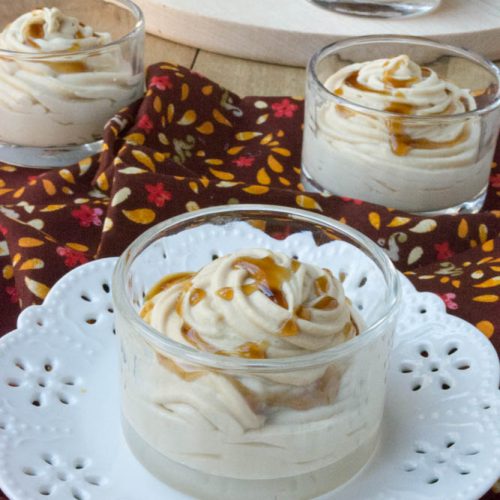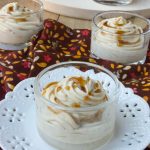 Print
Sugar-Free Low Carb Butterscotch Cheesecake Mousse
Instructions
Place all ingredients into a stand mixer except heavy whipping cream.

Blend on high, scrape down sides, until smooth.

Change to whisk attachment and pour in heavy cream.

Blend on high 5 minutes or until thickened and whipped in texture. (mixture will also thicken as it sets in the fridge).

Spoon into a pastry bag to swirl into glasses.

Place in the refrigerator 2-3 hours or overnight.

Keep refrigerated until ready to serve.
Nutrition
Serving:
4
g
|
Calories:
251
kcal
|
Carbohydrates:
3.5
g
|
Protein:
9.5
g
|
Fat:
18.9
g
|
Saturated Fat:
12.2
g
|
Cholesterol:
46
mg
|
Sodium:
199
mg
|
Fiber:
0.5
g
|
Sugar:
2.5
g