What I Ate Wednesday is a visual food journal of all healthy clean eats!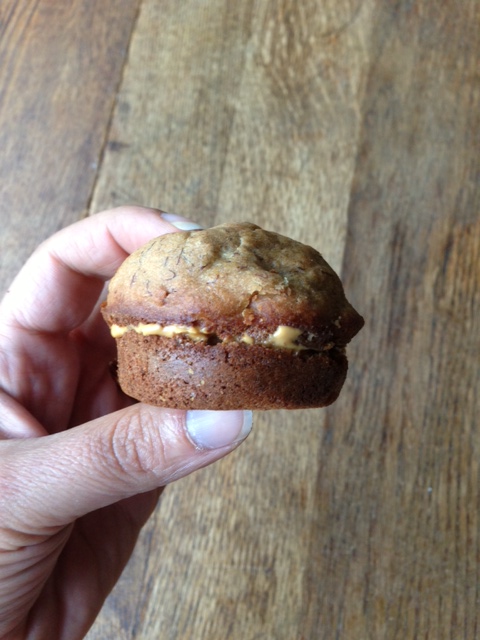 Today's food journal is from last Friday, one of our last nice days weather wise, before we were hit with rain and thunderstorms and lightening for most of the weekend!
Breakfast was my Gluten Free banana bread muffin cut in half with peanut butter spread in between and it was good!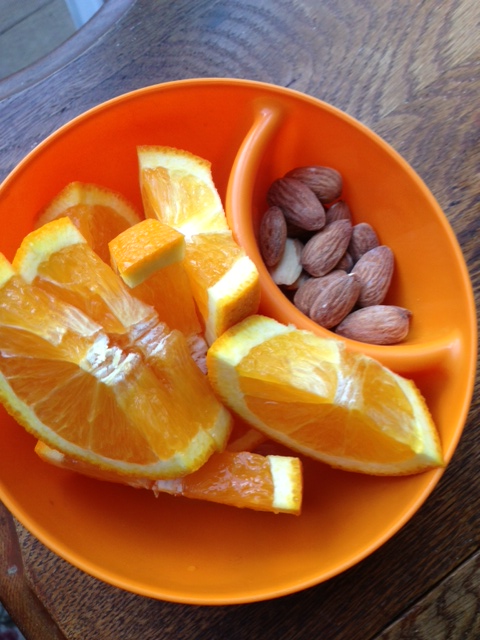 I love fruit and nuts! Almonds are my favorite!
I'm back to tracking my food to take off a few pounds that have creeped up and tracking my food is the best way that works for me. I am already a clean eater, no refined sugars, limited natural sugars like in fruit, pretty much gluten free for the most part, yet have gained weight over the last few months. Why? Because I like to eat and I have a problem with portions, so even eating healthy food one can gain weight. So I said all that to say, yes I even measured out my nuts!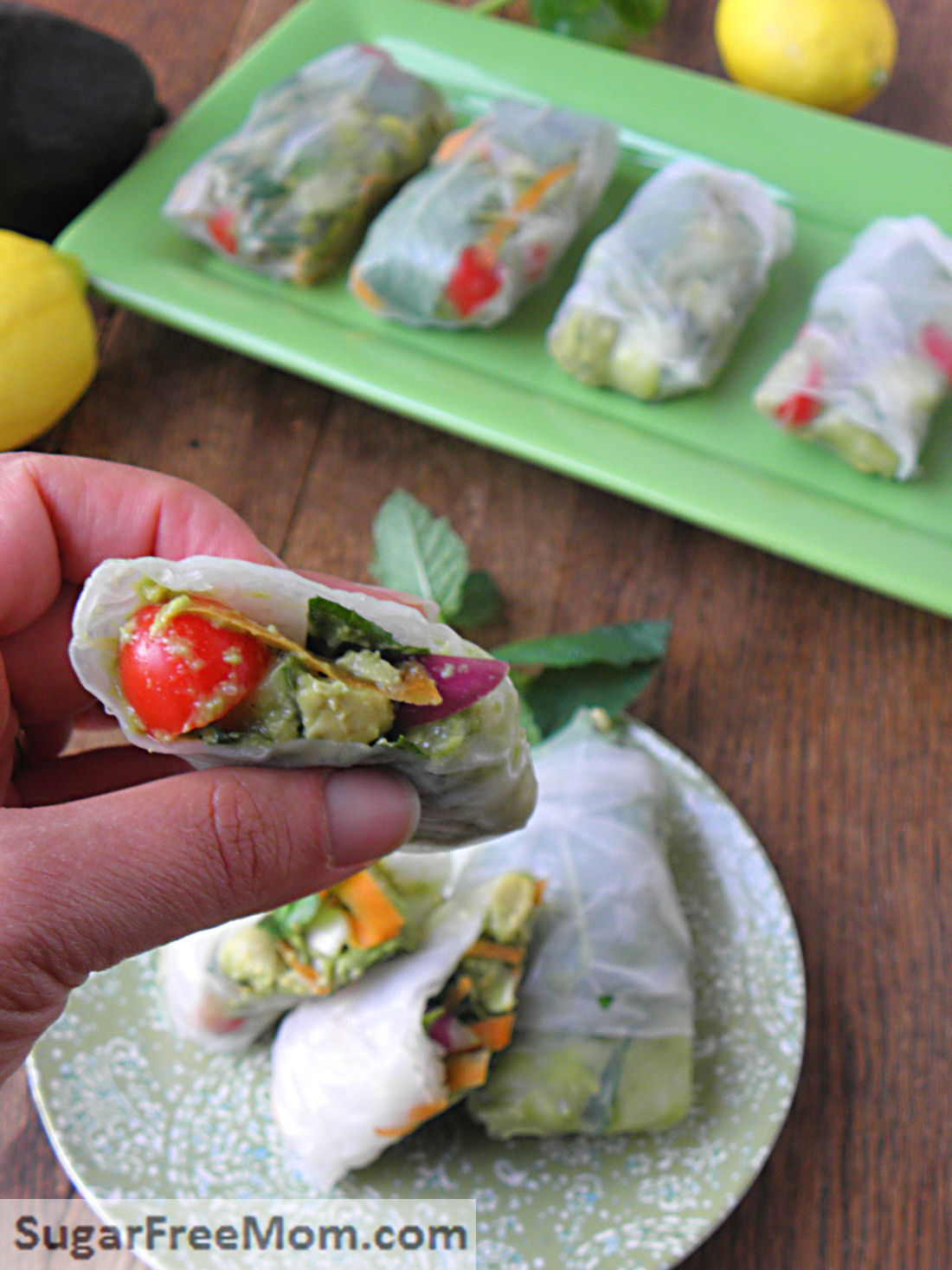 NEW recipe, can't wait to share, and I ate 3 for lunch!! You can probably figure out for the most part what's inside, light and healthy and amazingly delish!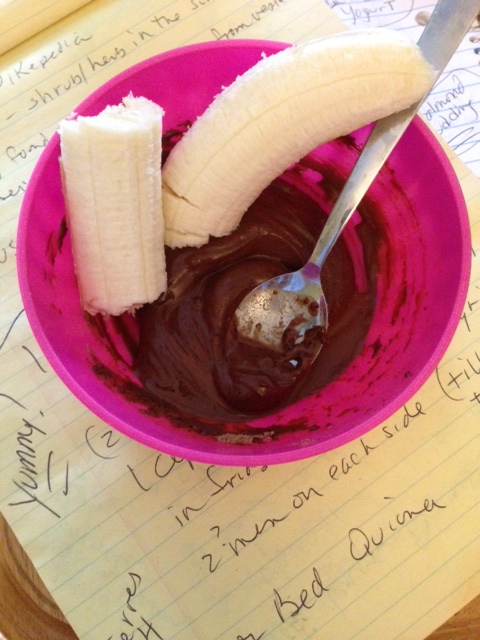 An afternoon snack while I worked. In the bowl is my new favorite snack, Just Great Stuff, which is powdered peanut butter. This is the chocolate peanut butter version and still only 40 calories. I shared a video about it in case you've not heard of this brand. I don't buy PB2 because of the sugar in it so this brand works for me much better.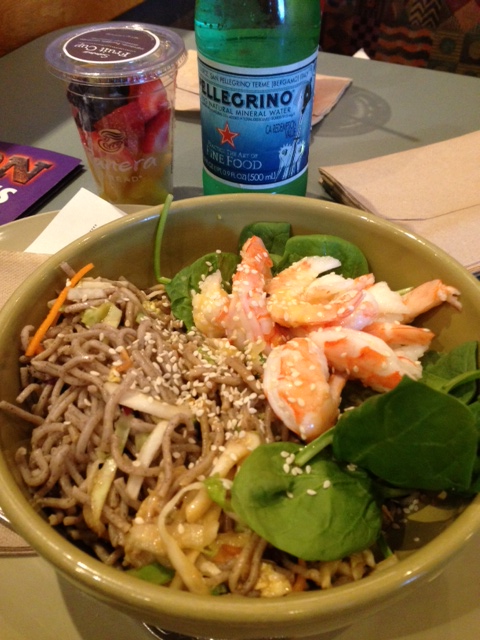 For dinner the hubby and kiddies were on their own as I was able to meet my mommy friends and enjoy dinner at Panera! I chose the Shrimp and Soba noodle salad and loved it. I just bought some soba noodles which are made from buckwheat which is gluten free, so I plan to make a version at home!
Have you ever tried soba noodles?
Can you relate to the "eating healthy, why have I gained weight" syndrome?