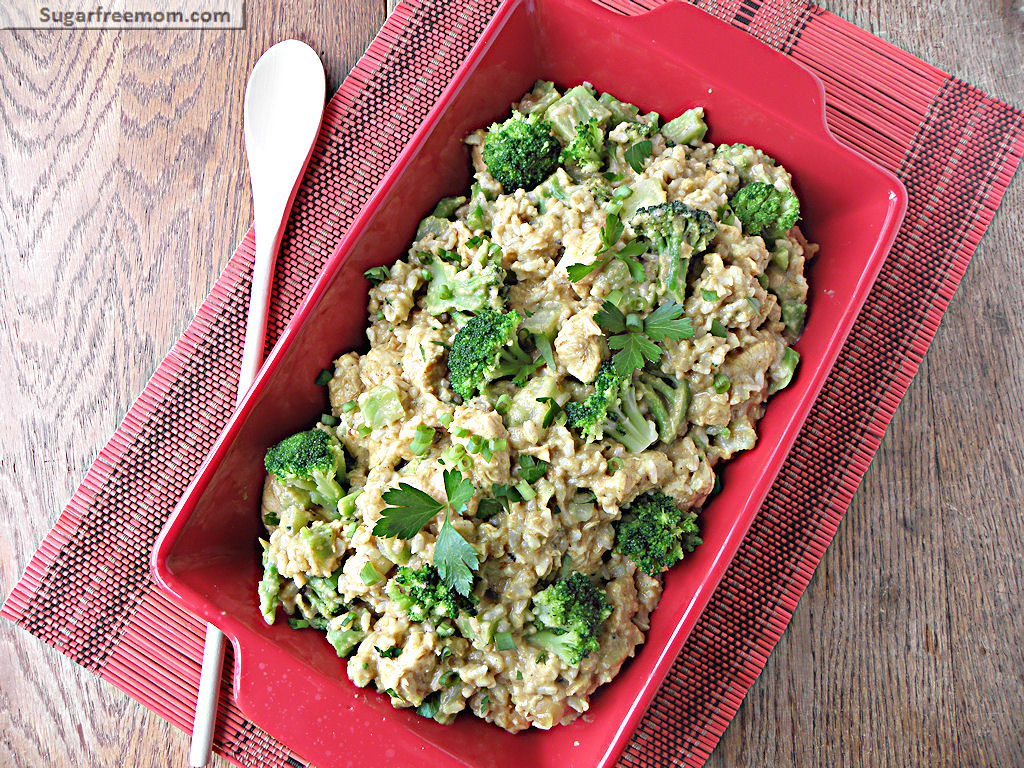 Do you love one pot meals?
This is by far one of my favorites!
It is kind of a one pot meal in that the sauce and chicken get cooked in one pot, but you do need to have your brown rice all ready cooked before throwing it all together.
So OK........ it's a Semi- One pot meal 🙂
Even if you're not much of a coconut fan, I think you will love it still! The curry flavor outweighs the coconut so there is only a hint of coconut flavor in the whole dish.
Here's the verdict with the family:
HUBBY- He would have preferred another veggie thrown in, didn't care for the broccoli, but LOVED the sauce and said the chicken was moist and outstanding!
KIDS- Happily ate the dish and do love broccoli, but thought it was a bit too spicy.
MY OPINION- I loved it of course, everything about it! I will make it again but make two separate dishes. One with broccoli and less spice for the kiddies and one with a different veggie and SPICIER for the hubby and I.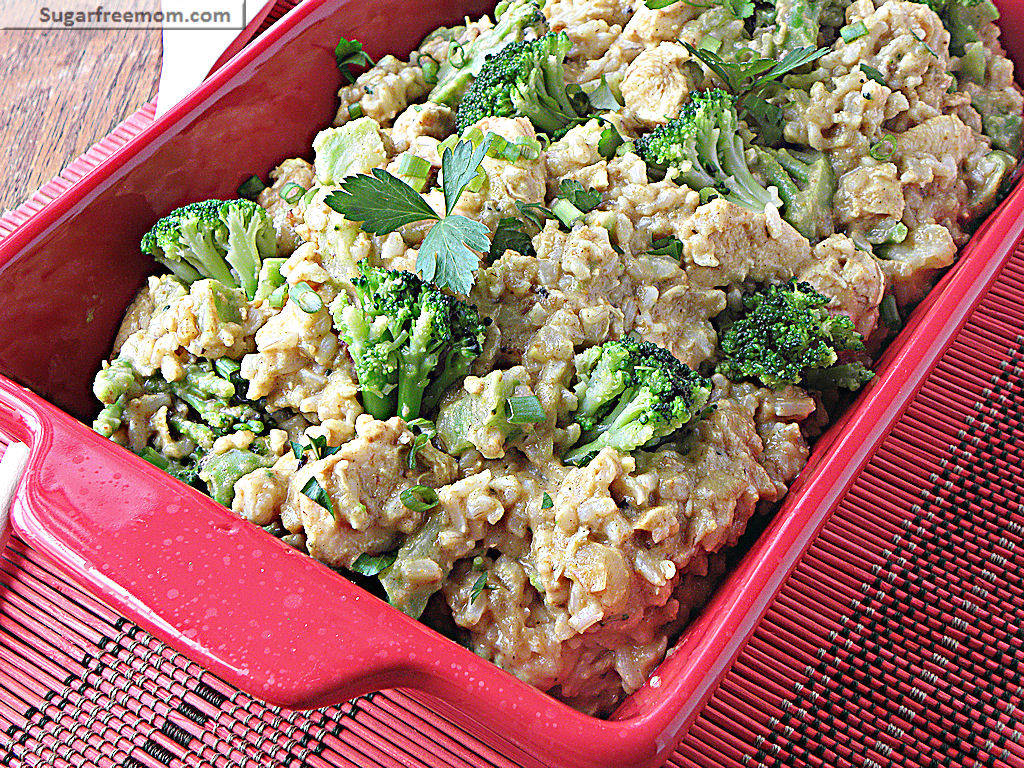 Recipe adapted from Epicurious.
Coconut Curry Chicken with Broccoli and Brown Rice
Author:
Ingredients
•1 tablespoon extra virgin olive oil
•½ cup chopped onion
•2 teaspoons minced garlic
•1 tablespoon fresh minced ginger
•1 tablespoon curry powder
•¼ teaspoon ground cinnamon
•2 tablespoons whole wheat pastry flour
•½ cup plain Greek yogurt, nonfat
• 1 cup chicken broth, low sodium
•1 cup unsweetened applesauce
•1-¼ pounds boneless chicken breast, cut into 1 inch cubes
•½ cup coconut milk
•¼ cup sour cream, reduced fat
•3 cups broccoli florets, frozen (see note if using fresh)
•3 cups cooked brown rice
•Optional: fresh cilantro, scallions chopped
Directions
Instructions
Heat the oil in a large Dutch oven or pot. Add onion and saute until soft and golden.
Add ginger and garlic and saute for another minute,
Add curry, cinnamon, flour and yogurt and whisk until smooth.
Pour in broth and applesauce, mix and bring to a boil.
Reduce the heat and simmer until the sauce thickens about 25-30 minutes.
Mix in the chopped chicken and broccoli and simmer until chicken is cooked through.
Add in the sour cream and coconut milk, reduce heat to low and stir and continue to simmer until the broccoli is tender or to your liking and sauce is thick.
Mix in your cooked brown rice and season with salt and pepper. Top with cilantro and scallions
Serving size:
⅙th
Calories:
329
Fat:
10g
Carbohydrates:
34g
Fiber:
4g
Protein:
27g
Notes
Weight Watchers PointsPlus: 8*
* Additional Note: I used frozen broccoli since it is quick and easy to simply throw it in the pot and it heats up quickly. If using fresh you will want to steam or blanch it before adding it to the pot.
Need some dessert ideas?
A delicious all in one meal!