Crock Pot Garlic Parmesan Drumsticks (Low Carb, Gluten Free)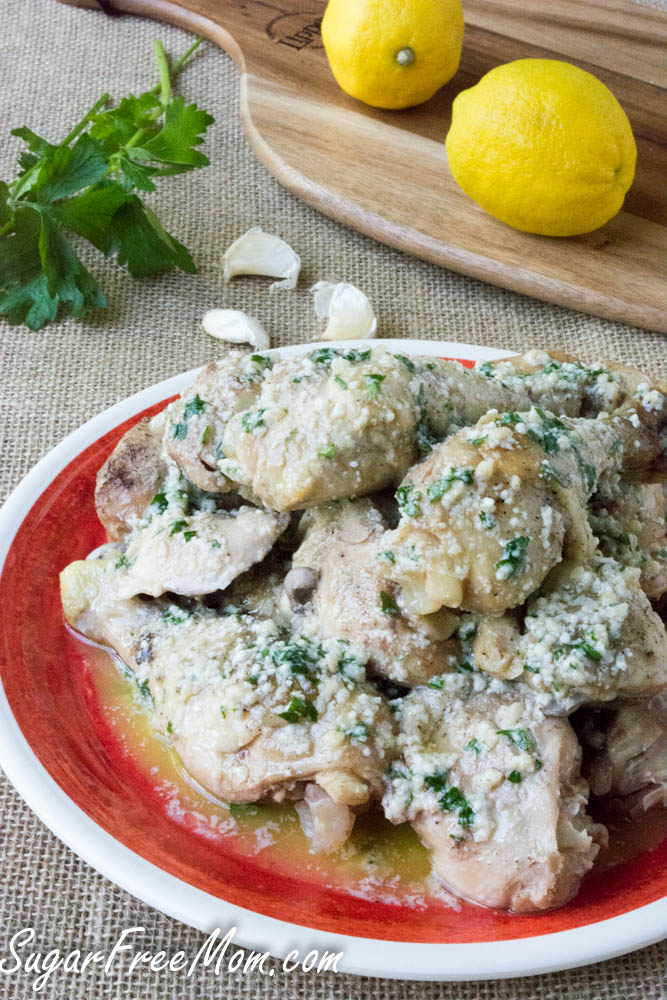 This fabulous, plentiful chicken recipe is made in the slow cooker for an easy weeknight meal!
It's Back to School season and I'm a busy mother of three who homeschools and works at home. I have worked outside of the home as a school teacher and now I work in the home. I have to say that working at home is much harder for me. Not only do I have the duties of school teacher to my kids, I have deadlines for client work that needs to get done, blog work, a crazy inbox of emails I can never get down under 8; and with a 15 year old son who is eating me out of house and home, I am just trying to keep up with the needs of my family.
Often I make large meals for the sole purpose of that 15 year old I just mentioned and for the hopefulness of having some left overs for lunch the next day.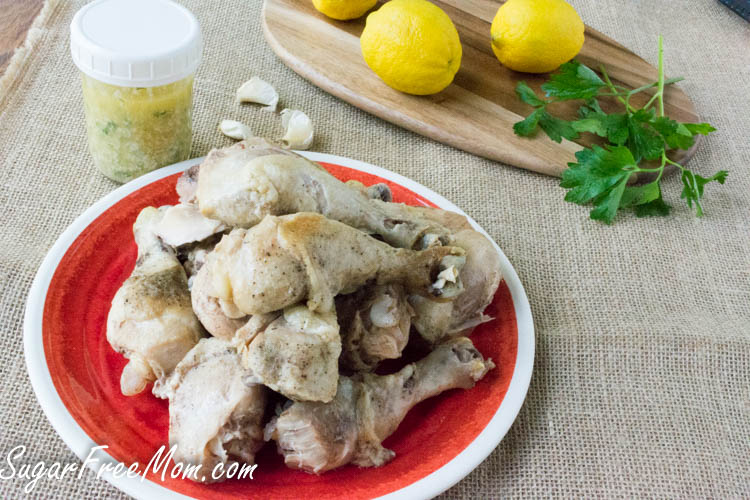 I've said it before and I will say it again, having partnered with FitFluential and Kohl's these last few months for their #makeyourmove campaign has truly made me think more intently on my time and my efficiency, especially in the kitchen.
I have always been a lover of the crock pot as a time saver. But I've never had a fancy one. I've had the same one since I got married 18 years ago. I needed a new one in my life. One with a timer that would stop cooking at the right time so it wouldn't dry out the food, one that was easy to carry to friends and family, and when I saw this one below at Kohl's I grabbed it!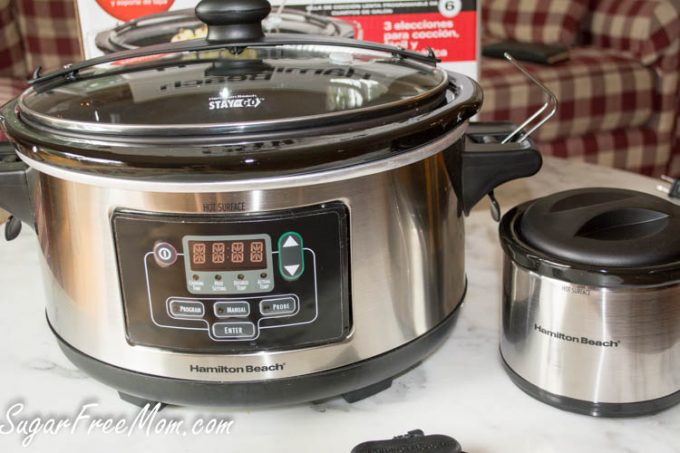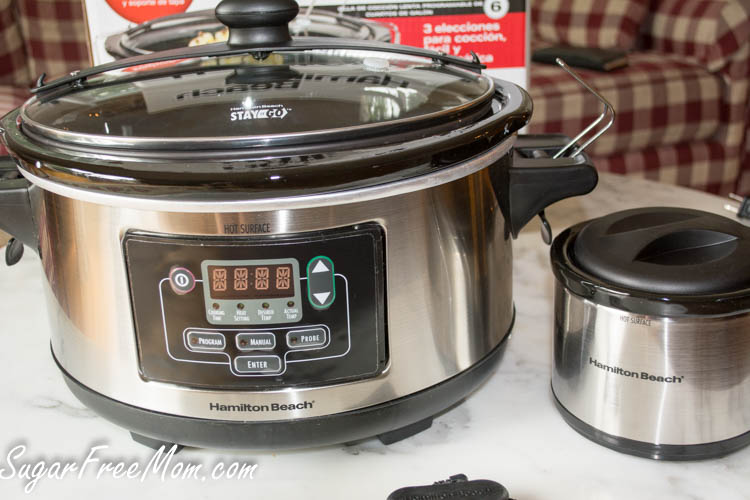 Isn't she a beauty? I mean 3 modes!!! Manual setting, Program setting with timer and Probe setting for inserting a thermometer so it stops cooking when it reaches the right temp!! Oh my; the JOY!!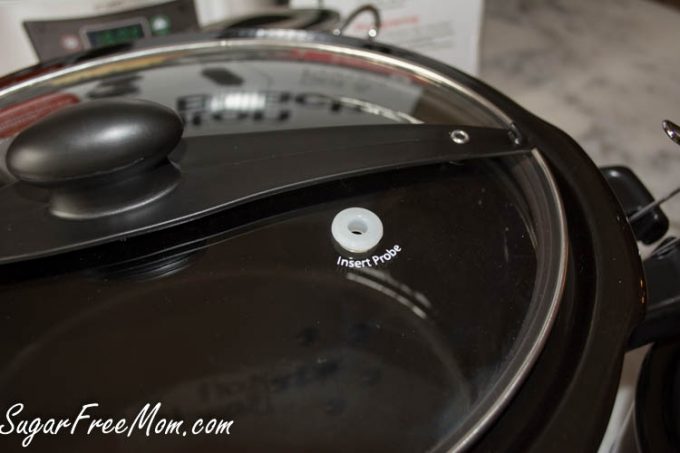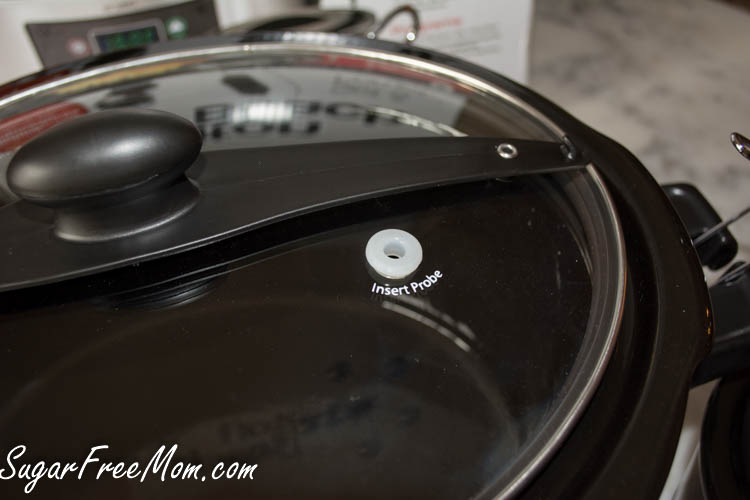 No need to uncover and stop the cooking that is happening under the cover when there's this perfect little hole for inserting the thermometer!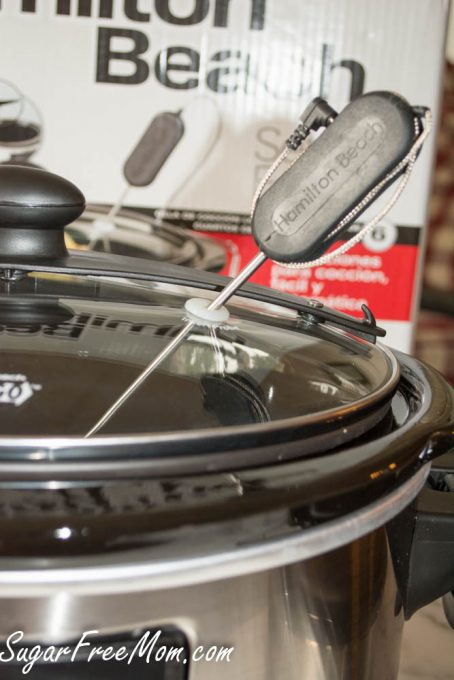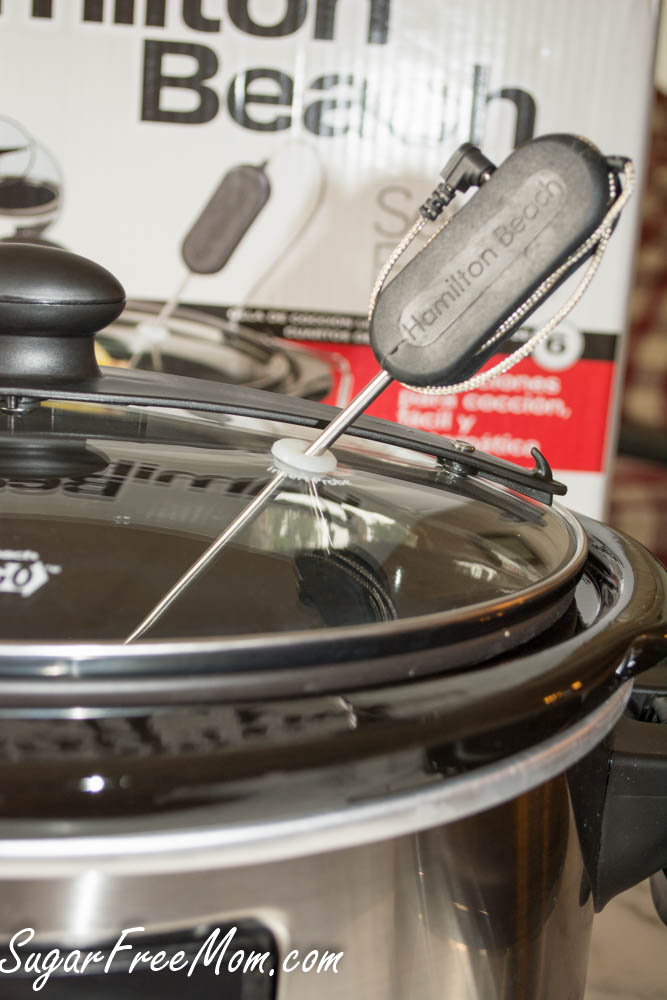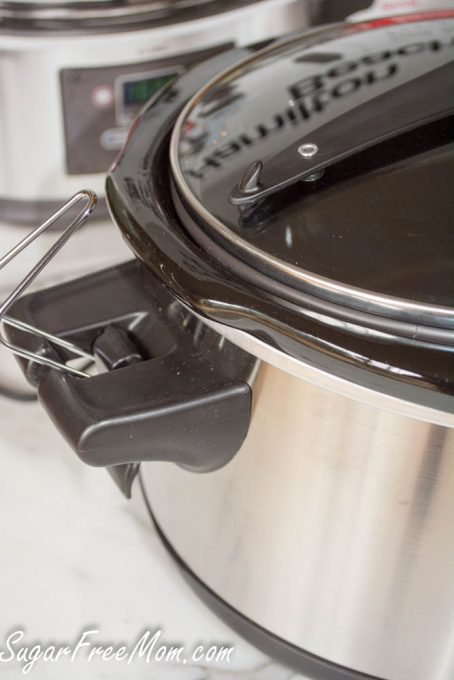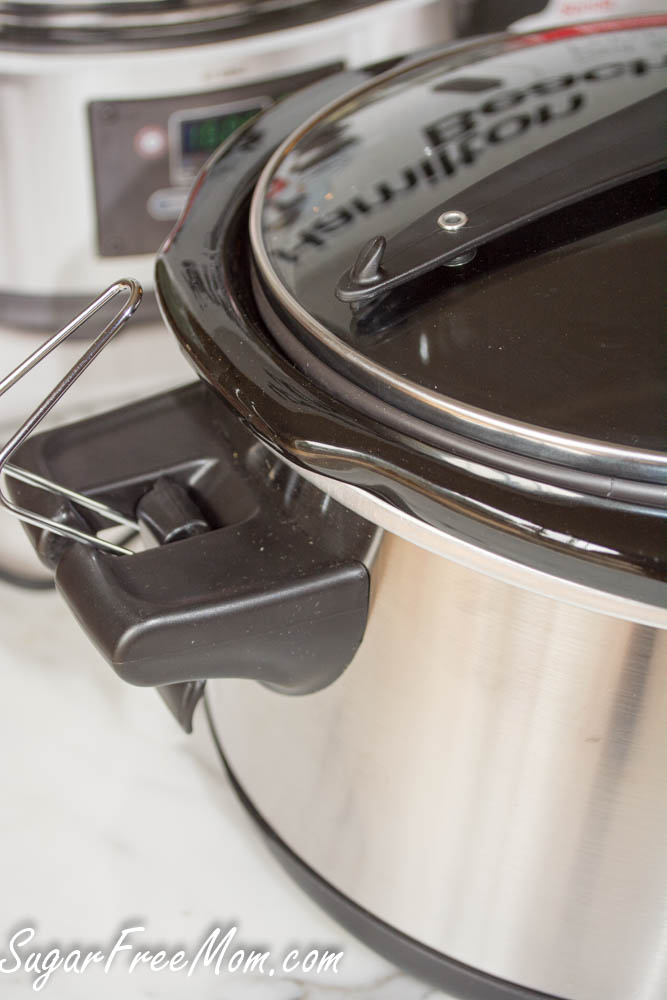 Once your meal is done, you can leave it in there and use the handles to lock the cover in place while you travel!!
This is going to make my life so much easier! And this recipe is going to make your life so much happier when you see the smiles on your families' faces while they eat this amazingly tender chicken!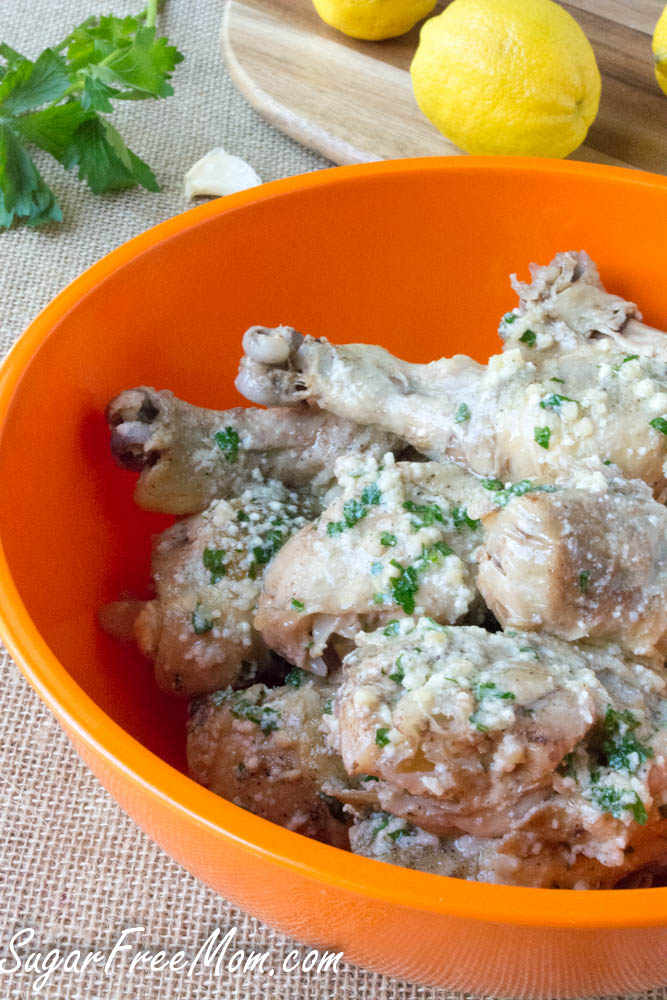 The #makeyourmove campaign is just really about how you can find more time for the things you love to do with those you love to do them with.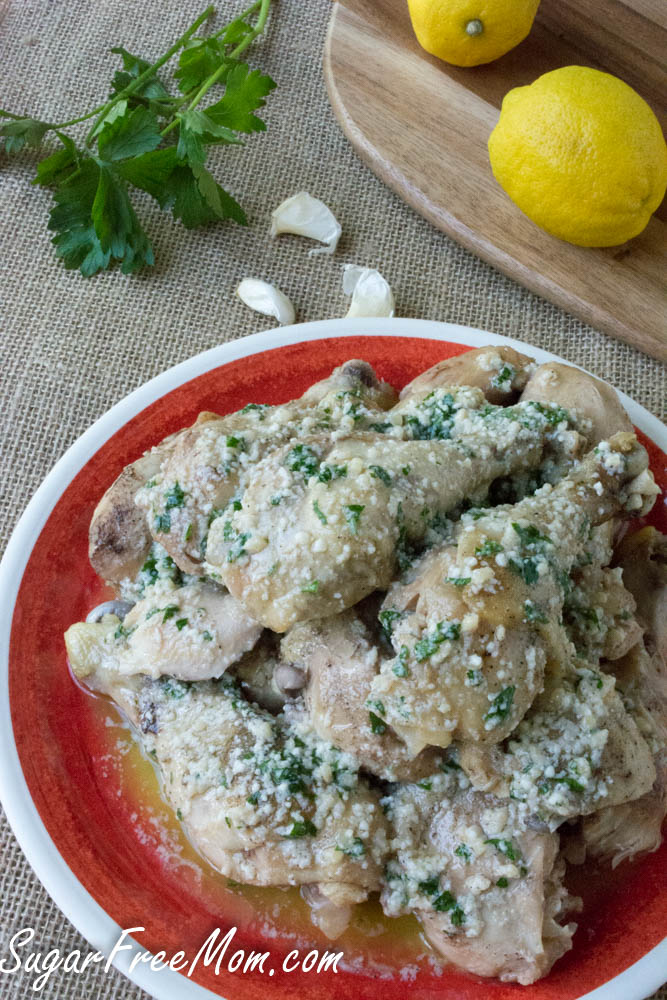 Getting outside for a walk after dinner, walking the dog, making time in the day to read for 15 minutes to nourish your soul, getting to the gym at the crack of dawn to work out (because as a busy mom that's the only time you may have like me), whatever it is that encourages you to #makeyourmove, don't wait, seize the day and make the most of your time!
Let this meal be one that will help you do just that!
Want to learn more about the healthy solutions offered at Kohl's and their #MakeYourMove campaign? Check out their social channels: Facebook, Twitter, Instagram and Pinterest.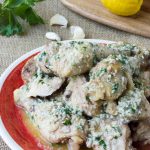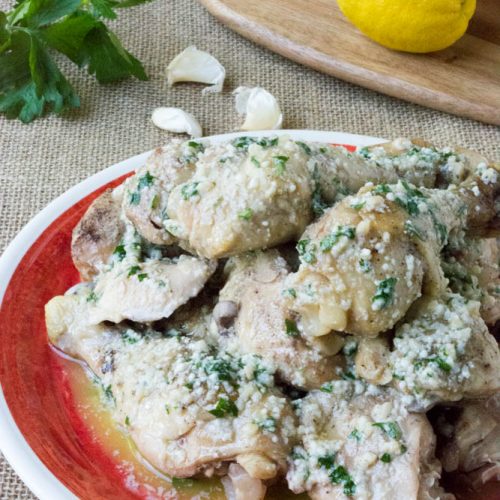 Print
Crock Pot Garlic Parmesan Drumsticks
Ingredients
5

pounds

chicken drumsticks

2

tablespoon

olive oil

2

teaspoons

garlic powder

2

teaspoons

onion powder

1

teaspoon

salt

½

teaspoon

pepper

1

cup

chicken broth

½

cup

butter

melted

1

tablespoon

lemon juice

1

tablespoon

minced garlic

¼

cup

grated Parmesan

1

tablespoon

fresh chopped parsley
Instructions
Coat drumsticks with olive oil.

In a small bowl mix together the garlic powder, onion powder, salt and pepper.

Sprinkle or roll drumsticks in this mixture.

Place drumsticks into crockpot.

Pour in chicken broth.

Cover and cook on high 4 hours.

Whisk the remaining ingredients together and pour over drumsticks when ready to serve.
Nutrition
Serving:
6.5
g
|
Calories:
366
kcal
|
Carbohydrates:
1.5
g
|
Protein:
34.4
g
|
Fat:
25.6
g
|
Saturated Fat:
8.7
g
|
Cholesterol:
164
mg
|
Sodium:
589
mg
|
Fiber:
0.1
g
|
Sugar:
0.7
g
This post is sponsored by FitFluential on behalf of Kohl's.