Crock Pot Sugar Free Chocolate Molten Lava Cake is basically like a cake and pudding married and had a baby!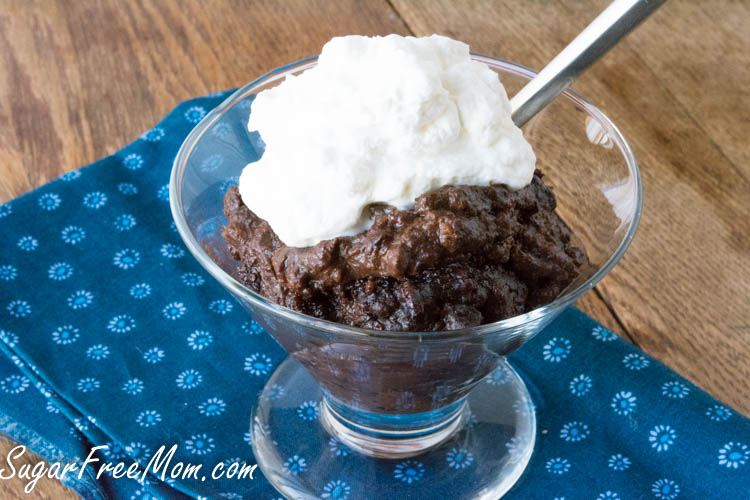 May not be the prettiest of desserts to photograph but it sure is the most yummiest!
Making desserts in your slow cooker is fabulous! If you've not yet crossed over from entree to dessert in your crock pot, what are you waiting for??
Of course cakes and such will not come out of the crock pot looking like an "exquisite- baker- made- winner- of- beauty", but isn't it the taste of deliciousness we're seeking? When you can make little effort and the crock pot does the work and it's a winning recipe that my friends is priceless.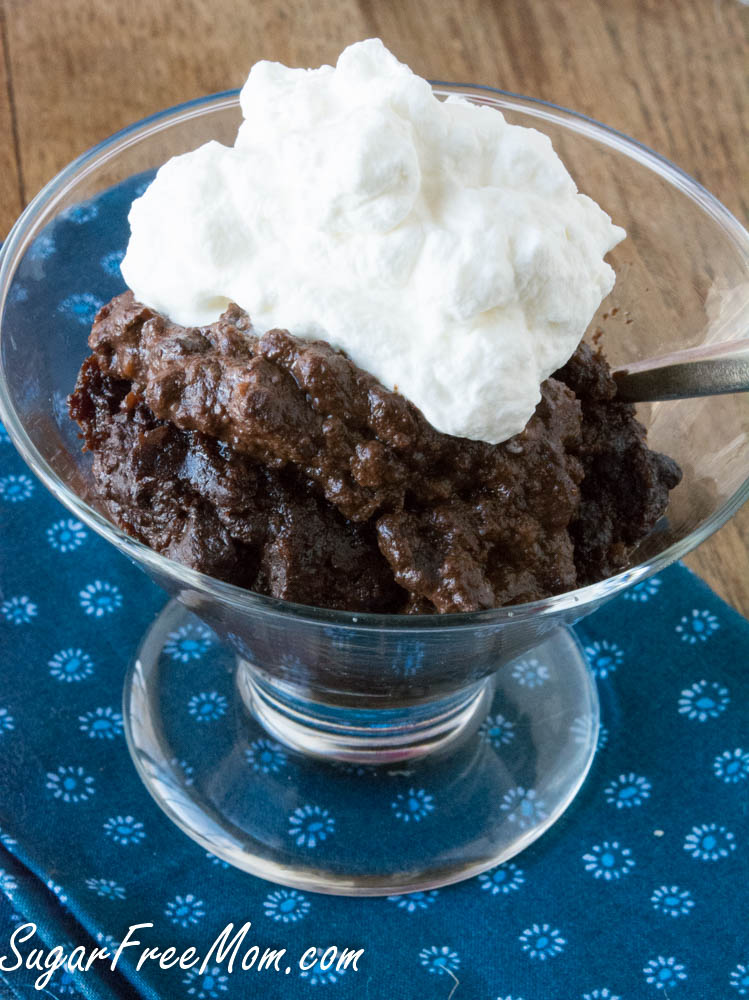 Maybe it should be called a dump cake? All I know is it forms this amazing crust on top and like chocolate pudding on the bottom. Once it's done on low for 3 hours you've got to be as patient as you can and it is HARD!
We scooped it out of the crock pot right away and I let the kids each have a spoonful.
Mouths were burned. Lesson learned.
Patience is a virtue and I've never had any.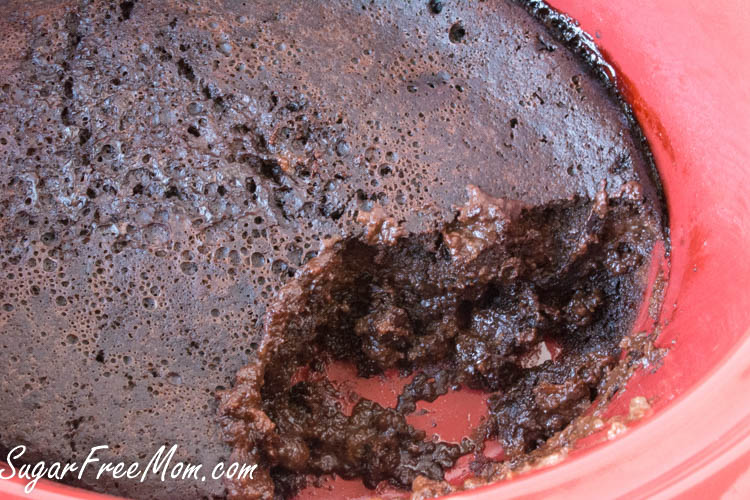 At least you can happily go about your day while this is doing it's thing. If it's done early, no worries, just keep it covered (but off so it's doesn't cook anymore) until ready to serve. When dinner is done or you're ready to bring it to a friends house, just plug it back in to warm up a bit.
Top with some whipped cream and watch how fast it's gone.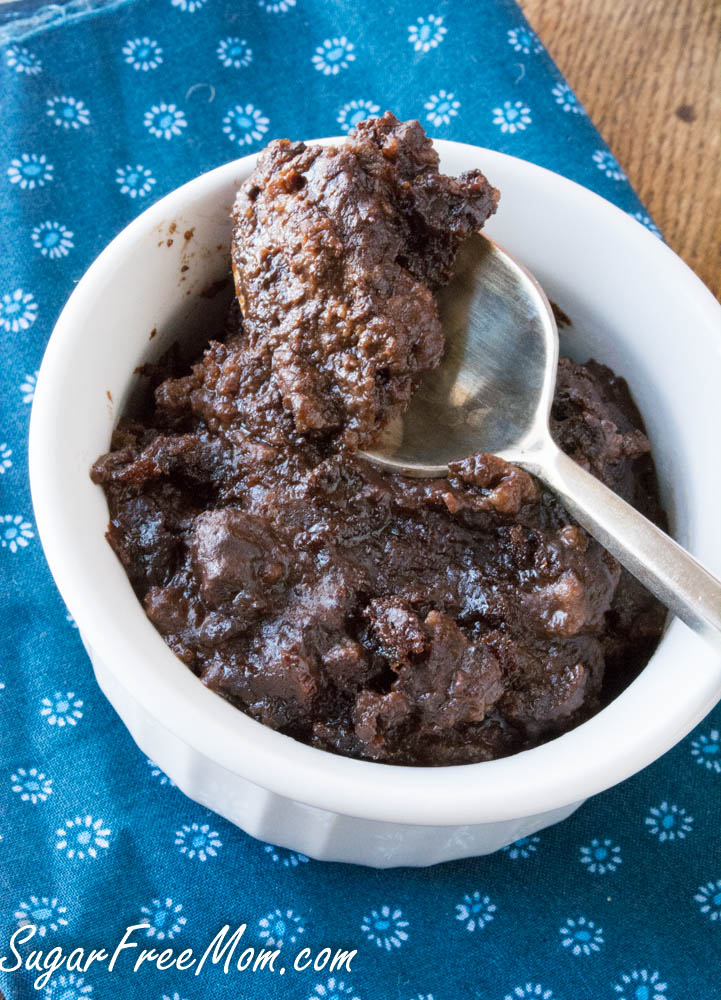 I brought this to a church event and never told anyone it was sugar free. Everyone was so curious to what was under the cover while it warmed up during our meeting.
I never got a piece that night.
It was devoured.
Made my night just the same!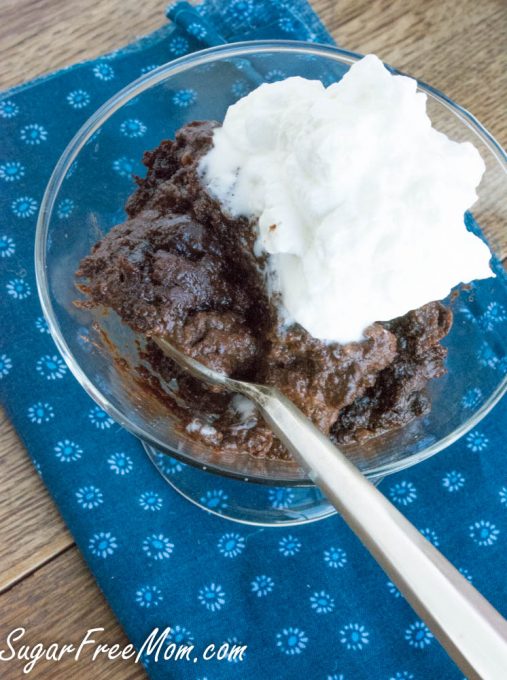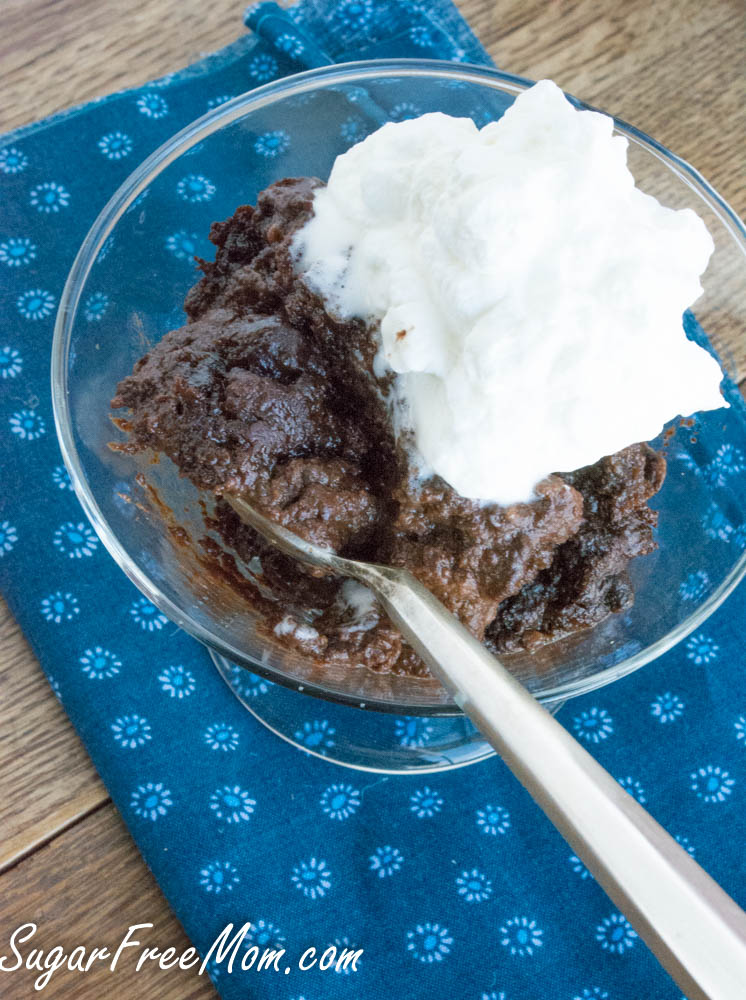 Brenda's Notes:
You could probably reduce the carbs by using almond flour in place of the gluten free flour I used. I can't use that since my youngest has a tree nut allergy.
If you don't have Swerve and use Truvia, I would reduce the Truvia to only 1 cup. Swerve is not as sweet as Truvia.
Other Crock Pot Desserts you might like: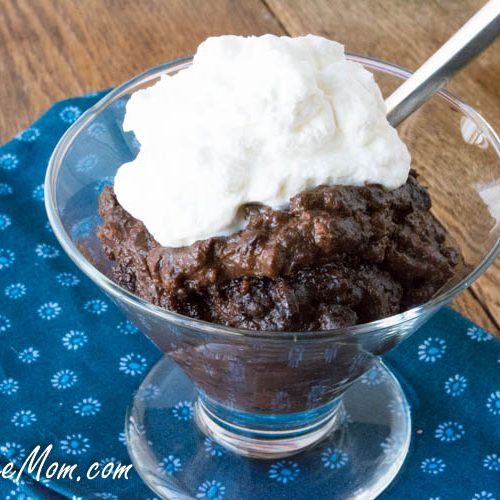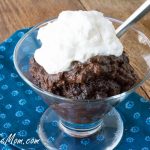 Print
Crock Pot Sugar Free Chocolate Molten Lava Cake
Instructions
Grease your crock pot.

In a large bowl whisk together 1 ¼ cup Swerve, flour, 3 tablespoons cocoa powder, salt and baking powder.

In a another small bowl stir the cooled melted butter with eggs, yolks, vanilla extract and liquid stevia.

Add the wet ingredients into the dry ingredients until combined.

Pour this into the crock pot.

Top with chocolate chips.

Whisk the remaining 2 tablespoons cocoa powder and remaining Swerve sweetener with hot water.

Pour over the top of the chocolate chips.

Cover and cook on low 3 hours.

Allow to cool slightly before serving.
Notes
Total Carbs are 10.5 grams minus fiber 2.6 grams equals NET CARBS: 7.9g
Weight Watchers Points Plus: 5*
Nutrition
Serving:
1
g
|
Calories:
157
kcal
|
Carbohydrates:
10.5
g
|
Protein:
3.9
g
|
Fat:
13
g
|
Saturated Fat:
6.4
g
|
Cholesterol:
117
mg
|
Sodium:
166
mg
|
Fiber:
2.6
g
|
Sugar:
0.2
g