Easy Keto Meal Plans sent right to your email each week!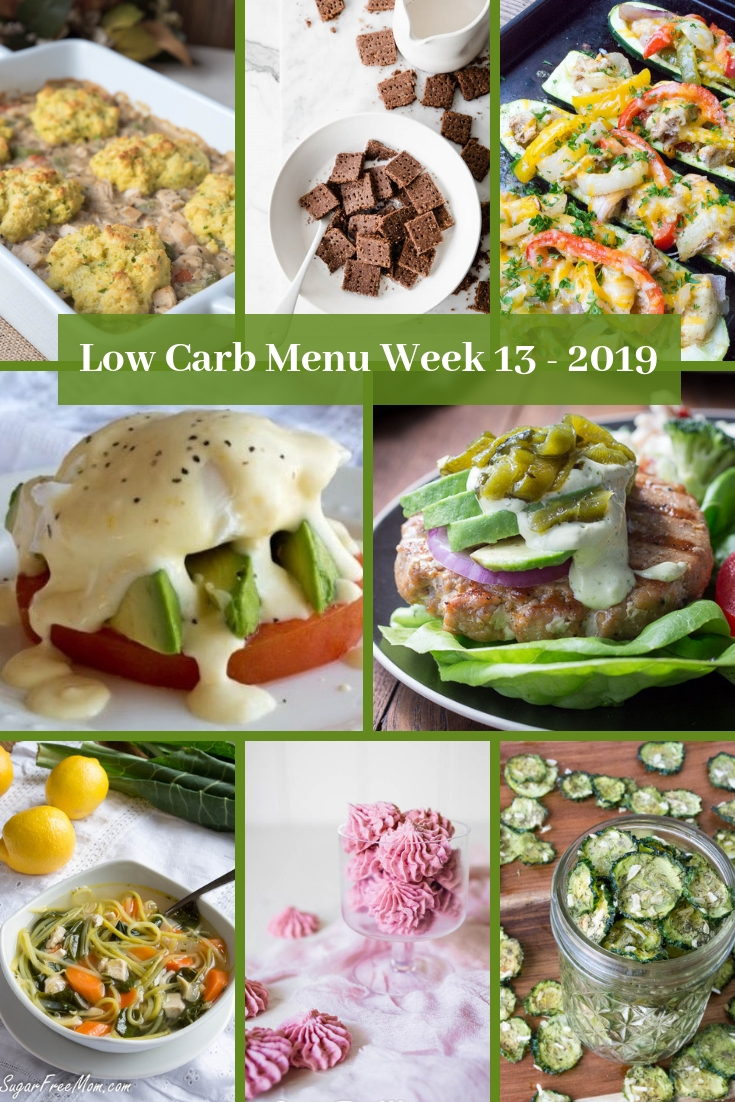 Keto Low Carb Meal Plans
When you've got to feed a family and you are eating a low carb/keto diet, you might be wondering how you can please everyone right? You'll not need to look any further my friends! My meals are family friendly, all picky eater approved and all to satisfy everyone in the family. But even if you're single and don't need to feed anyone but yourself, my meal plans will still work for you as they are adjustable for serving sizes! I've got quite an assortment of recipes on me website after blogging now since 2011, so there are many options available in case you'd prefer to swap out a meal on the menu that week. Why not make life a little less stressful and leave the meal planning to someone else like me! Link is below if you are interested in learning more about my meal planning membership!
On this weeks menu as you can see from the collage picture above, it's starting to feel a lot like Spring! Easy Chicken Zoodle soup, pork burgers, fajita stuffed zucchini, cucumber chips and of course easy desserts like my Strawberry fat bombs.
Meal Plan Membership
A meal planning membership means you have access to a keto low carb meal plan each week using my recipes. You don't have to do the work, it's all done for you, but if you want to change out a recipe or adjust serving sizes you can, with a simple click!
Since January 1st I've added a meal planning membership that provides you a weekly menu plan with detailed shopping list. Once you receive the meal plan in your email, all you have to do is print the shopping list. You get the new weeks menu each Friday and the week begins on Sunday so that allows you to food shop Friday or Saturday to get ready for the week ahead.
Unlike other meal plans you may have tried, this meal plan is adjustable! This means if you're not crazy about a particular meal, you can swap it out for something else and the best part is that the shopping list adjusts accordingly! Besides that, if you don't have a large family like I do, you can adjust the servings of all the meals and again the shopping list will adjust. It's pretty amazing software!
Week 13 menu is up today! It will be mailed out tomorrow for members. This means you can get started this weekend! LEARN MORE !