Having a smaller crock pot is ideal for recipes like this one. Who wants to pull a giant crock pot out if you only need it for a small breakfast for yourself or hubby and you know you're kids won't eat it?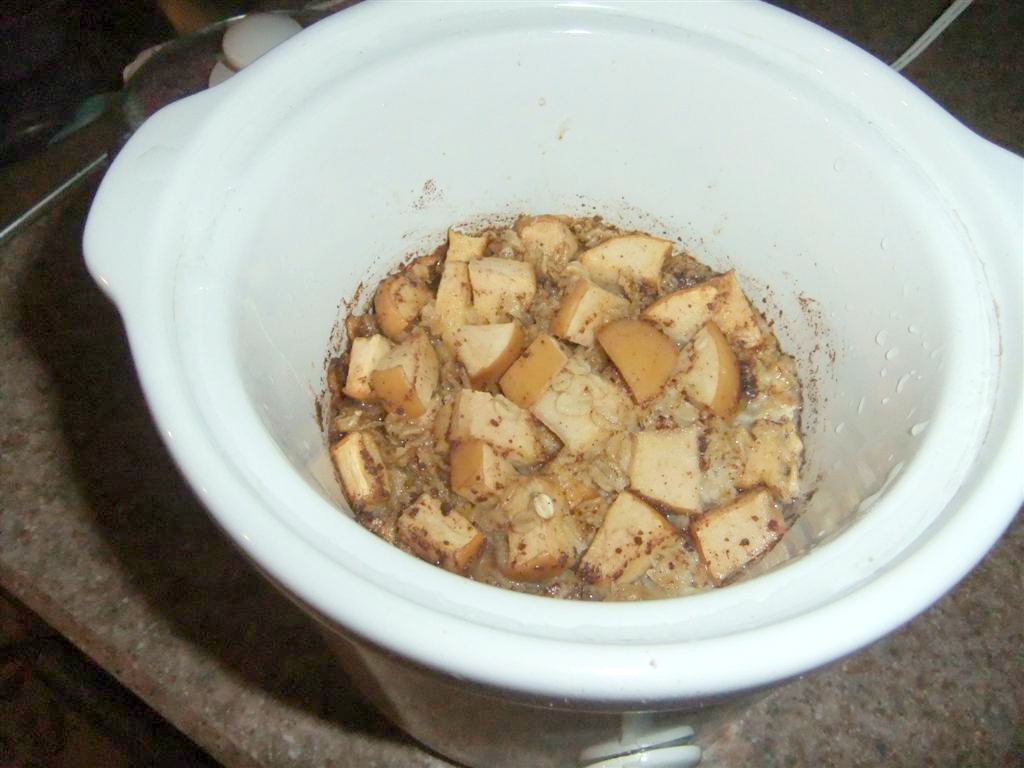 My little crock pot, which is a 3 quart one shown here, is one of my most favorite appliances! Hubby bought it for me a few years back and I thought he was crazy! I specifically remember thinking what in the world will I make in that! Yet this little gadget has surpassed my greatest expectations I tell you! To making this little yummy heavenly breakfast, to using in for sauces, dips, meatballs, even fondue for friends! I love it just as much, if not MORE, than my much larger crock pot that I use regularly. Of course if you don't have a small crock pot your large version will work just the same, but I would suggest doubling the recipe.

This deliciousness is so fabulous you will have to control how much you eat! There's about 4 servings in there but I caution you to measure out want you want, be it a ½ c or cup and don't go back for more! You will most certainly be tempted. I would be greatly surprised if there is anyone out there who tries this recipe and is disappointed. Unless you truly hate oatmeal, well, then that is a different matter (heehee).
Everyone who is either watching their weight, trying to lose or even those who are not, we all get into food ruts once in awhile. Eating the same thing either because its quick and easy or we haven't shopped or we're plain out of ideas for breakfast can cause us to subconsciously deter from our healthy eating plans later on in the day or week or weekend. So don't let that happen and try a new recipe once a week, at least on the weekend when you may have a bit more time to experiment.
Let me know how you like it!
Nutrition Info
Servings: 4 (½ c. )* Calories: 205* Fat: 6g* Fiber: 3g* Carbs: 32g* Protein: 8g* Points+: 6
Other recipes you might like: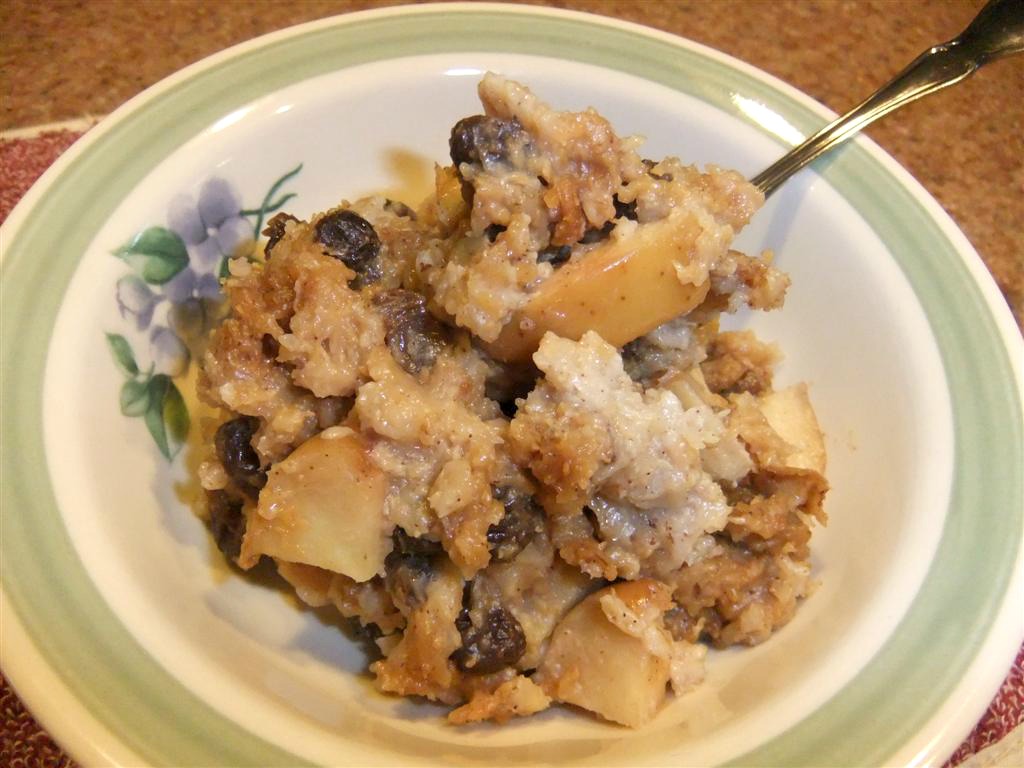 UPDATE: Using your warm setting on your crock pot will allow the recipe to cook much longer and not burn or dry out. Mine went in the crock on warm last night at 9:30pm and I checked it at 7am and it was just perfect!
*This recipe has been updated to be Sugar-Free, check here!

Overnight Crock Pot Apple Oatmeal
[sc:Ziplist]
Ingredients
2 cups low-fat milk (soy or almond will work as well)
2 tablespoon honey
1 tablespoon lite butter
¼ tsp.salt
½ teaspoon cinnamon
1 cup dry old fashioned oats
1 cup apple, chopped (optional)
¼ cup raisins (optional)
Directions
Spray inside of slow cooker with non-fat cooking spray.
In a bowl, mix all ingredients and pour into cooker.
Cover and cook on low overnight, ideally no more than 6 hours or it will dry out.
Stir well in the morning before serving and YUM!