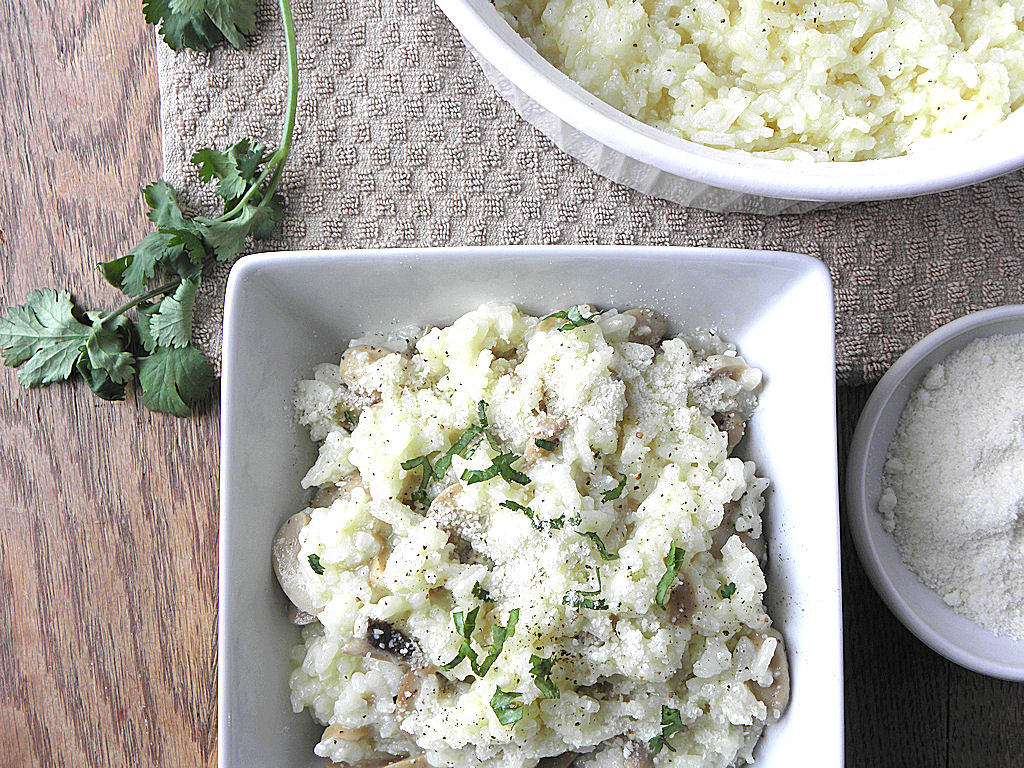 Comfort food at its best...RISOTTO!
Ok so this may not be the healthiest recipe I've shared on my blog, but you have to admit I am ALWAYS giving you healthy recipes, right?!!
Once in awhile I need some creamy comfort food because.........well.....just because.
Now don't freak out about how much olive oil and butter is in there, it is needed in order to make this dish what it is........creamy, luscious, delicious. I wouldn't reduce the amounts at all and believe you me I already reduced it from my original!
This recipe is so easy to make a quick dinner with. Just add some protein and veggies and it's a one dish meal! I recently added Lima beans and chicken sausage and it was delish! SO many options just using this as your base.
I especially love this recipe because I don't have to stand and stir constantly at the stove, which is typical for a basic risotto.
Enjoy! Let me know what you add to it.
Nutrition Info
Servings: 12* Calories: 178* Fat: 7g* Fiber: 1g* Carbs: 25g* Protein: 4g* Points+:5* Old Points: 4*
Additional Notes
My microwave is large, 1200 watts.
Nutrition info does not include onions as my children wouldn't eat it if I included them.
I used a 2.5 liter Corningware dish.
In a separate dish I added mushrooms for the hubby and I.

Corningware 7-pc. French White Bakeware Set with Glass & Plastic Lids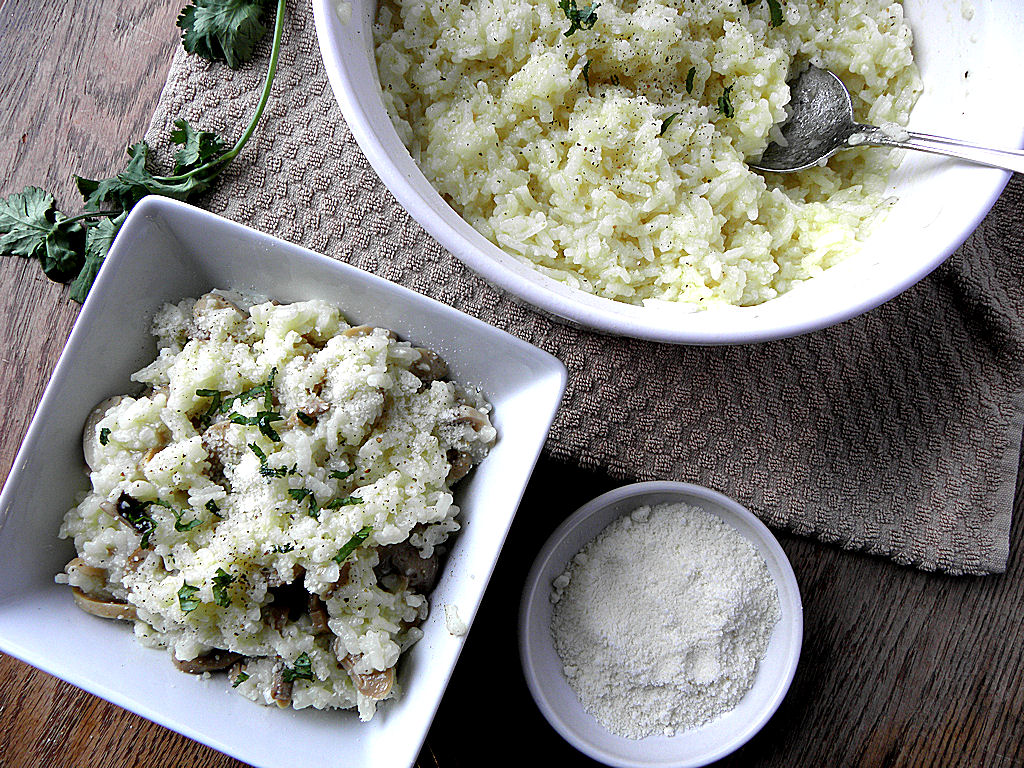 This recipe is being shared at Women Living Well.
Ingredients
2 cups arborio rice
3 tablespoons olive oil
3 tablespoons butter
3 teaspoons garlic, minced
6 cups chicken broth
2-3 teaspoons salt
pepper to taste
Optional:grated Parmesan cheese
Optional: ½ cup minced yellow onions
Directions
Heat butter and oil in a deep 14-by-11-by-2 inch quiche dish. Uncovered at 100% power for 1 -½ minutes. Add garlic.
Skip this step if not using onions. Add onions and stir to coat. Cook uncovered, 100% power for 4 minutes. (If using a small microwave, cook onions 7 minutes.)
Add rice, stir to coat. Cook uncovered, 100% power for 4 minutes. (If using a small microwave cook rice 7 minutes.)
Stir in broth. Cook, uncovered, 100% power for 12 minutes. Stir well. Cook another 12 minutes.
Let stand uncovered 5 minutes, stirring several times to let rice absorb remaining liquid.
Stir in salt, pepper and cheese if desired.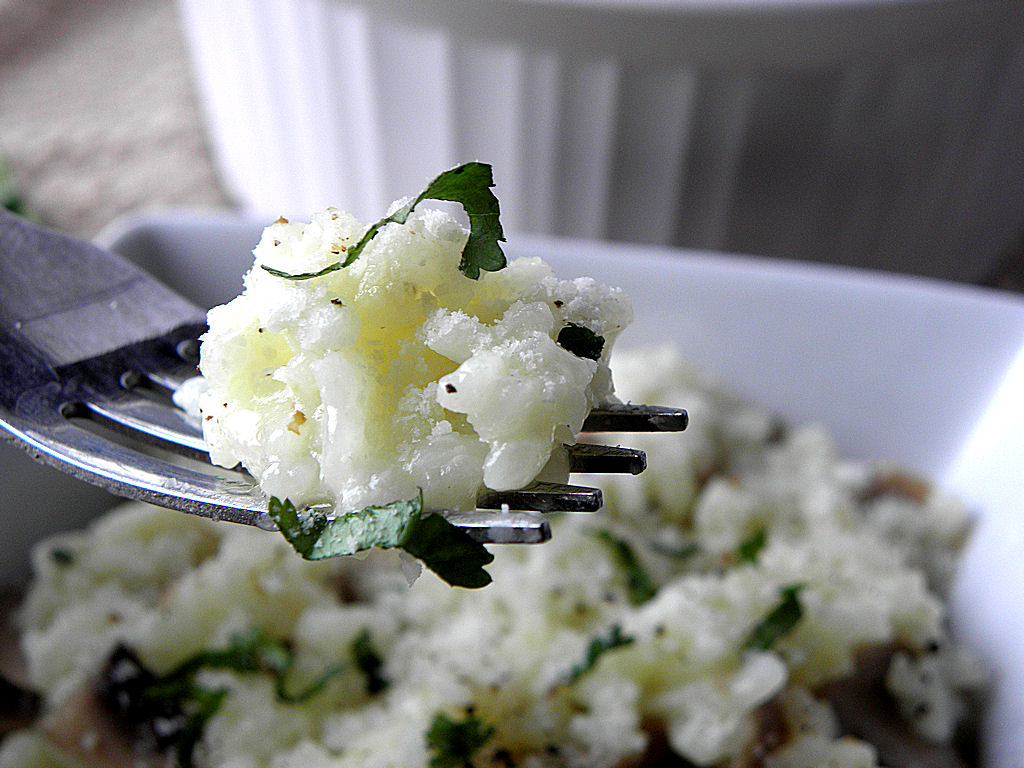 This can be served as a side with Baked Parmesan Tilapia or Oven Fried Fish Nuggets!