What's better than waking up to the smell of a delicious apple oatmeal waiting for you in the morning? Nothing I say! Smells so divine and ready when you are is the perfect solution to busy mornings!
Just prepare this before you go to bed and serve in the morning to your family. Everyone can add they're favorite sweetener of choice, honey, maple syrup, etc.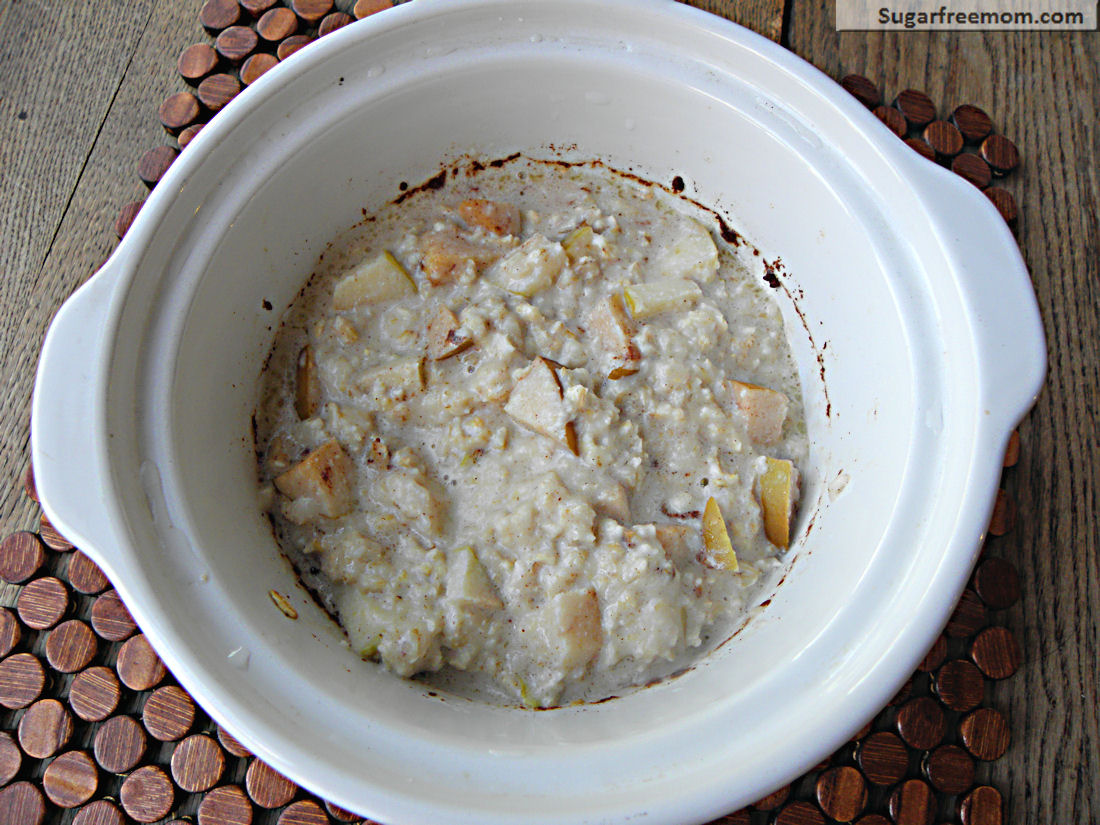 This recipe is a simple adaption to my original Overnight Crock Pot Apple Oatmeal. New pictures were needed and a few modifications were made. Some comments mentioned the 6 hours on low was too long and it dried out. I tried my warm setting on my crock pot and went to bed at 9:30 pm. When I woke to check it at 6:30, it was perfect. I stirred it well and served it up to my family.
You can use any milk of your choice and even add sweetener during cooking or wait until the morning and everyone can add their favorite sweetener of choice.
Nutrition Info
Servings: 8 (½ cup) Calories per serving: 124* Fat: 5g* Cholesterol: 4g* Sodium:147mg* Fiber: 3g* Carbs: 19g* Sugars: 3g* Protein: 3g* Points+: 3*
Other recipes you might like: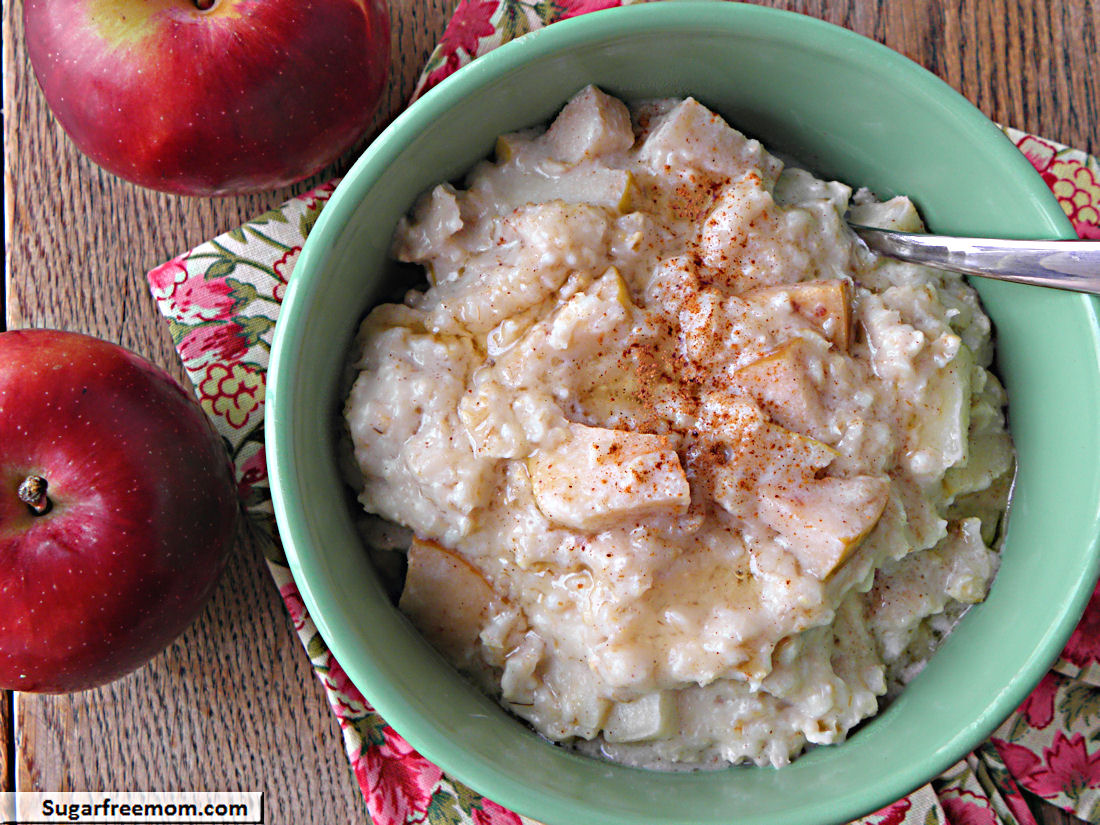 *To see the original recipe and all fabulous comments please check here!
Crock Pot Apple Oatmeal
[sc:Ziplist]
Ingredients
4 cups unsweetened almond milk
1 tablespoon butter, unsalted
½ teaspoon salt
1 teaspoon cinnamon
2 cups dry old fashioned rolled oats
1 cup apple, chopped
Directions
Spray inside of slow cooker with non-fat cooking spray. In a bowl, mix all ingredients and pour into cooker. Cover and cook on the warm setting of your crock pot overnight up 9-10 hours or on the low setting ideally no more than 6 hours. Serve with sweetener of choice and top with cream!