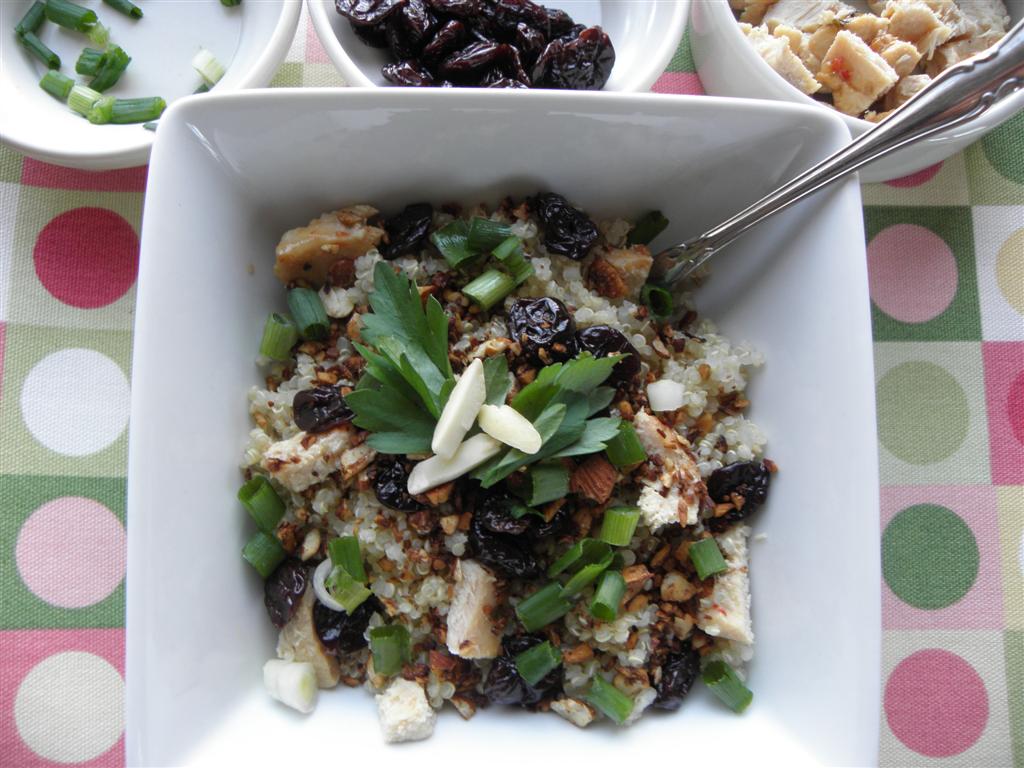 I absolutely LOVE quinoa! It is so nice to take a break from the same brown rice, barley and pasta and add something new every once in a while.
I used to eat Quinoa alot and hadn't bought any in a long time. It is the easiest food to prepare and is really much quicker than rice or barley to cook as well.
If you have never prepared it before it may seem a bit scary, but really its so simple. Rinse the quinoa in a colander before using. There may be some dark pieces you can simply pick out. Place the 1 cup quinoa in a pot with 2 cups of water. Bring it to a boil then reduce to simmer. Cover and cook 15 minutes till all the water is gone.
YOU DON'T HAVE TO DRAIN anything!
I just love that part!
It should be soft and translucent with a germ like ring visible along the outside. 1 cup of quinoa is about 4 cups cooked. Here's what it should look like after its cooked.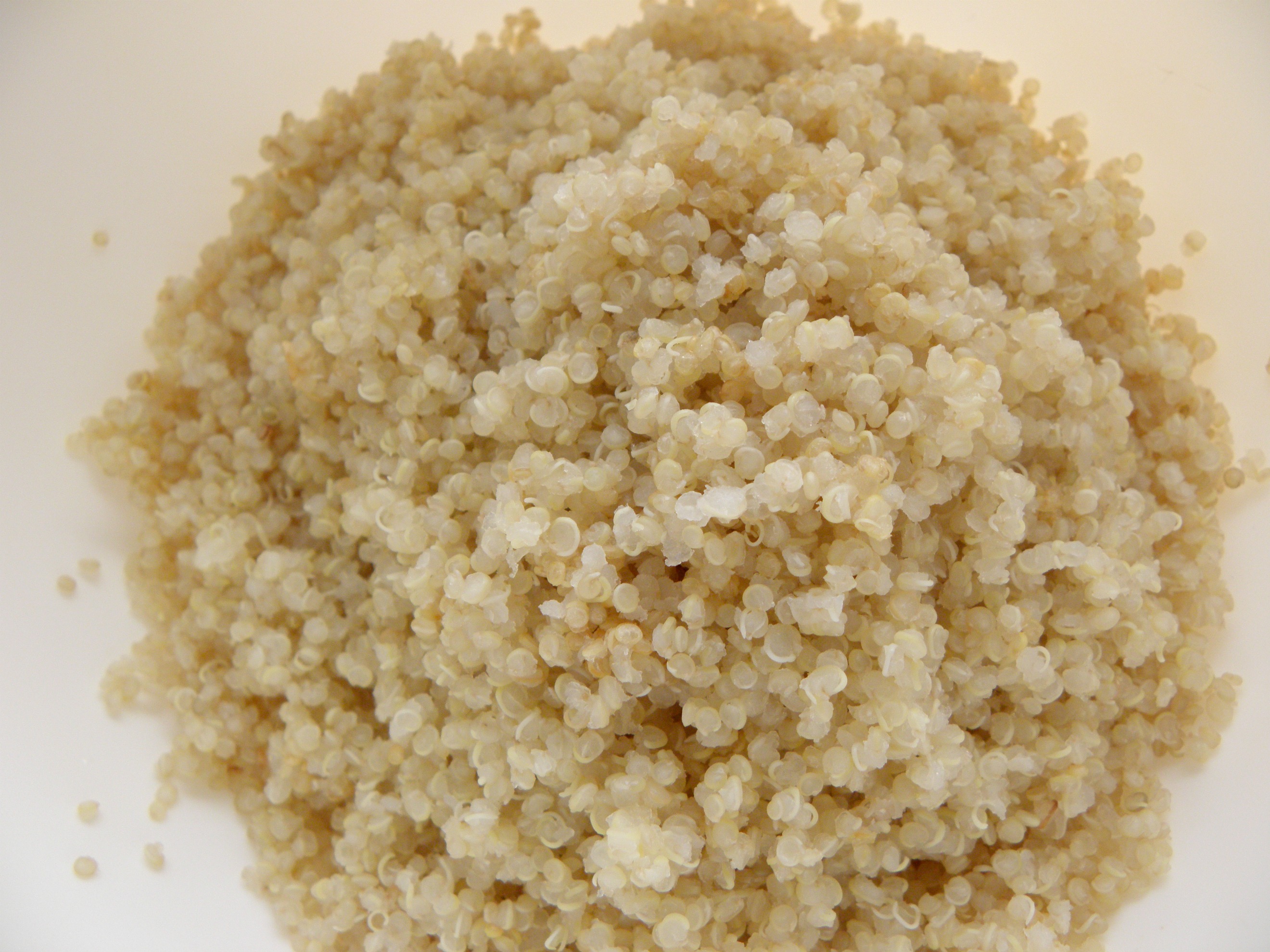 Quinoa is so versatile. You can add almost anything you like and it will be delicious! Here are my favorite picks for this yummy salad.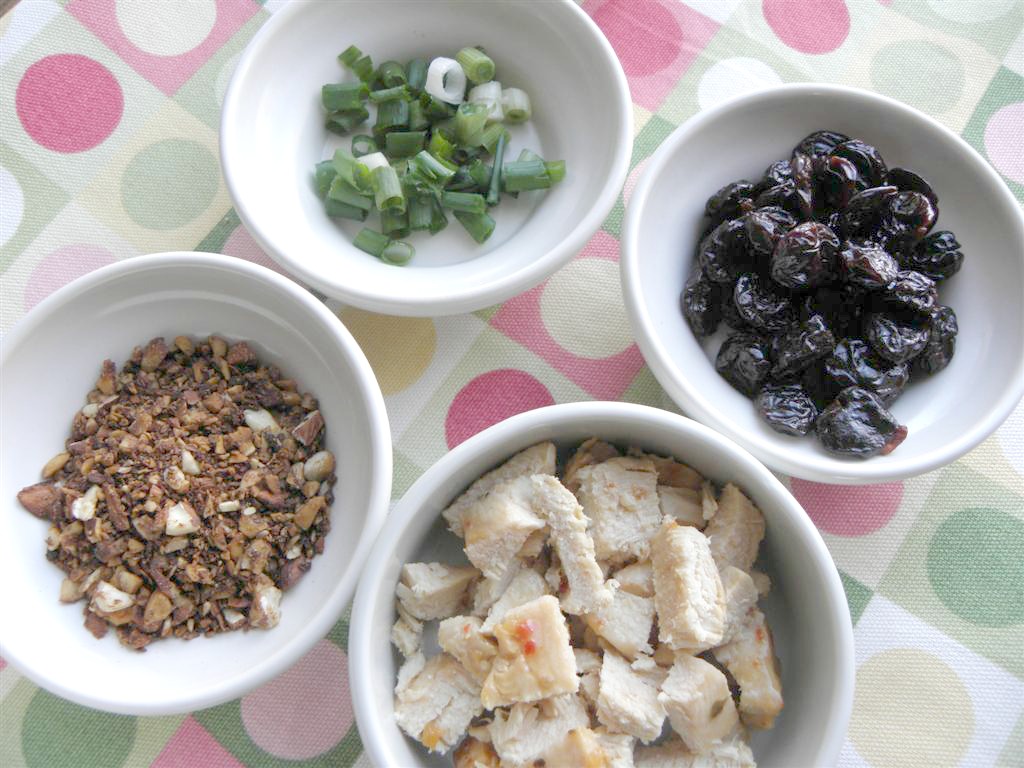 Scallions, already prepared from my freezing cooking day, cooked chicken breast, dried cherries, and my Toasted Tamari Almond Snack, chopped! I will be featuring MANY more quinoa recipes to share with you how versatile it really is!!
Nutrition Info
Servings:1* Calories: 355* Fat: 18g* Fiber: 3g* Carbs: 26g* Protein: 21g* Points+: 8* Old Points:8*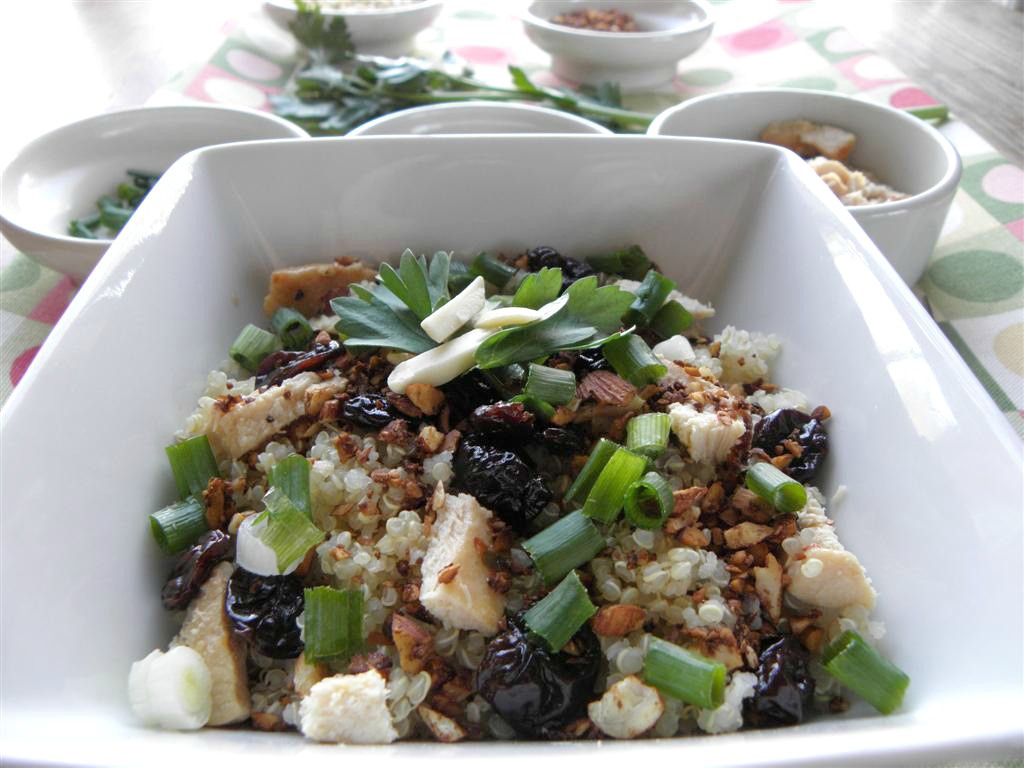 Quinoa Chicken Cherry Salad
[sc:Ziplist]
Ingredients
½ c. cooked Quinoa
2 oz. cooked chicken breast
1 scallion chopped
½ tbsp. toasted almonds
1 tbsp. dried cherries
½ tbsp. extra virgin olive oil
½ tbsp. lemon juice
1 tsp. garlic, minced
1 tsp. fresh parsley
salt and pepper to taste
Directions
Mix the oil, lemon juice, garlic, salt and pepper and pour onto the quinoa, combine well.
Add toppings!