This decadent Chocolate Sorbet is made sugar free, dairy free, vegan, keto, low carb and low in calories, just 13 per serving! It's super easy with just a few ingredients! No milk or eggs needed! The hardest part is waiting for it in the freezer!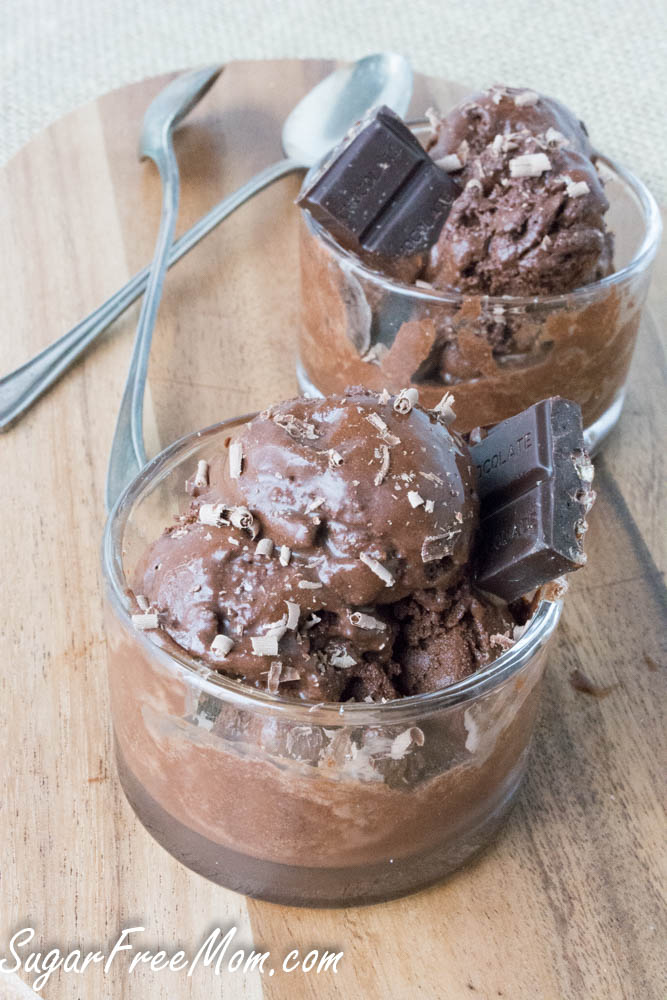 Sugar Free Chocolate Sorbet
I could never live without chocolate. It would be a sad life. And I'm not into sad. What I am into is making chocolate recipes that feel indulgent, but are anything but. Recipes that require just a little time, but provide the biggest bang for my buck.
This recipe is one of the easiest I've ever made and dare I say one of the best! When you can have a creamy, chocolate frozen treat for just 15 calories for a ½ cup and just 2 net carbs I think that's pretty amazing!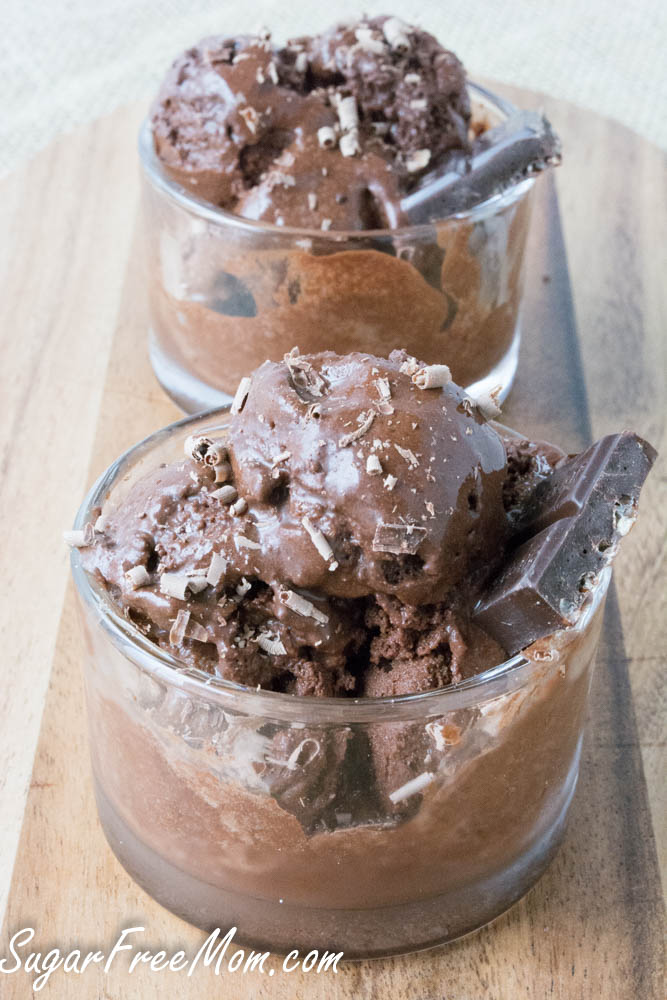 Ina Garten Chocolate Sorbet
It all began when I was on my treadmill in the basement watching a recorded Ina Garten on the Food Network. Do you exercise and watch cooking shows? It's honestly where I get my most creative ideas, on the treadmill and watching a cooking show, go figure right? One idea just snowballs into another and then I slow down on the treadmill so I can type it into my notes on my phone so I don't forget!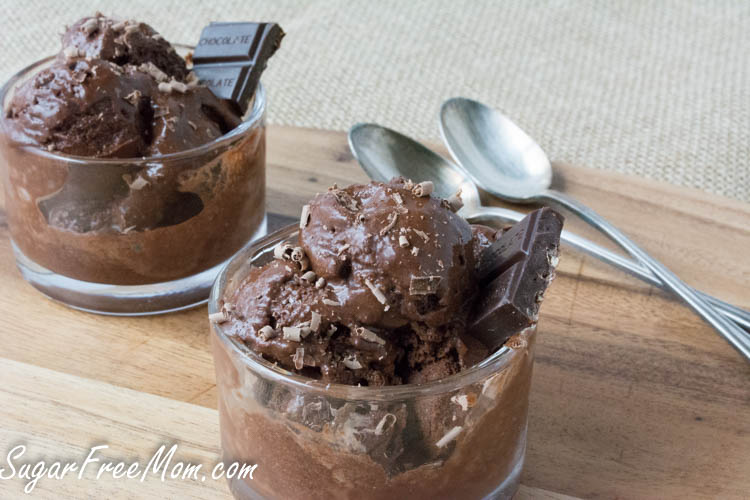 Sorbet verus Sherbet
Sorbet always contains no dairy at all but sherbet contains a little cream or milk to make the texture more like ice cream. You can certainly do that in this recipe by replacing the water with cream if you desire.
Obviously Ina isn't into sugar free cooking or baking, but she inspired me to create this recipe today. I was quite unsure to use so much coffee in the recipe because I didn't want a coffee flavor, but she was right, it just makes the chocolate even more intense. I should know better than to question her.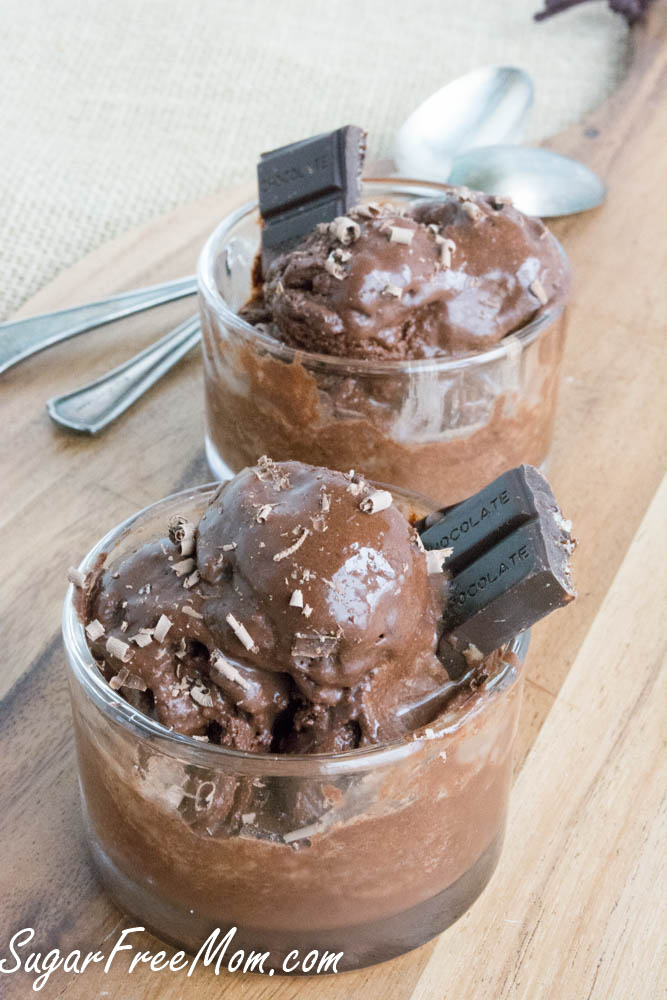 Tools to Make Chocolate Sorbet
Blender- Quick and easy to mix all ingredients fast!
Ice Cream Machine- I use an ice cream attachment for my Kitchenaid and absolutely love it. Whenever I want to make ice cream, I just grab the bowl which I keep in the freezer ready to go. Super simple. But I have heard wonderful things about the Cuisinart ice cream machine so I linked it here.
Sorbet is more of a soft serve so freezing it after it has been in your ice cream machine is the best bet. It's a perfect allergy friendly dessert when company comes over! No one needs to know it's low carb, sugar free, or low in calories because they will never even notice! All they will care about is how rich and creamy it is!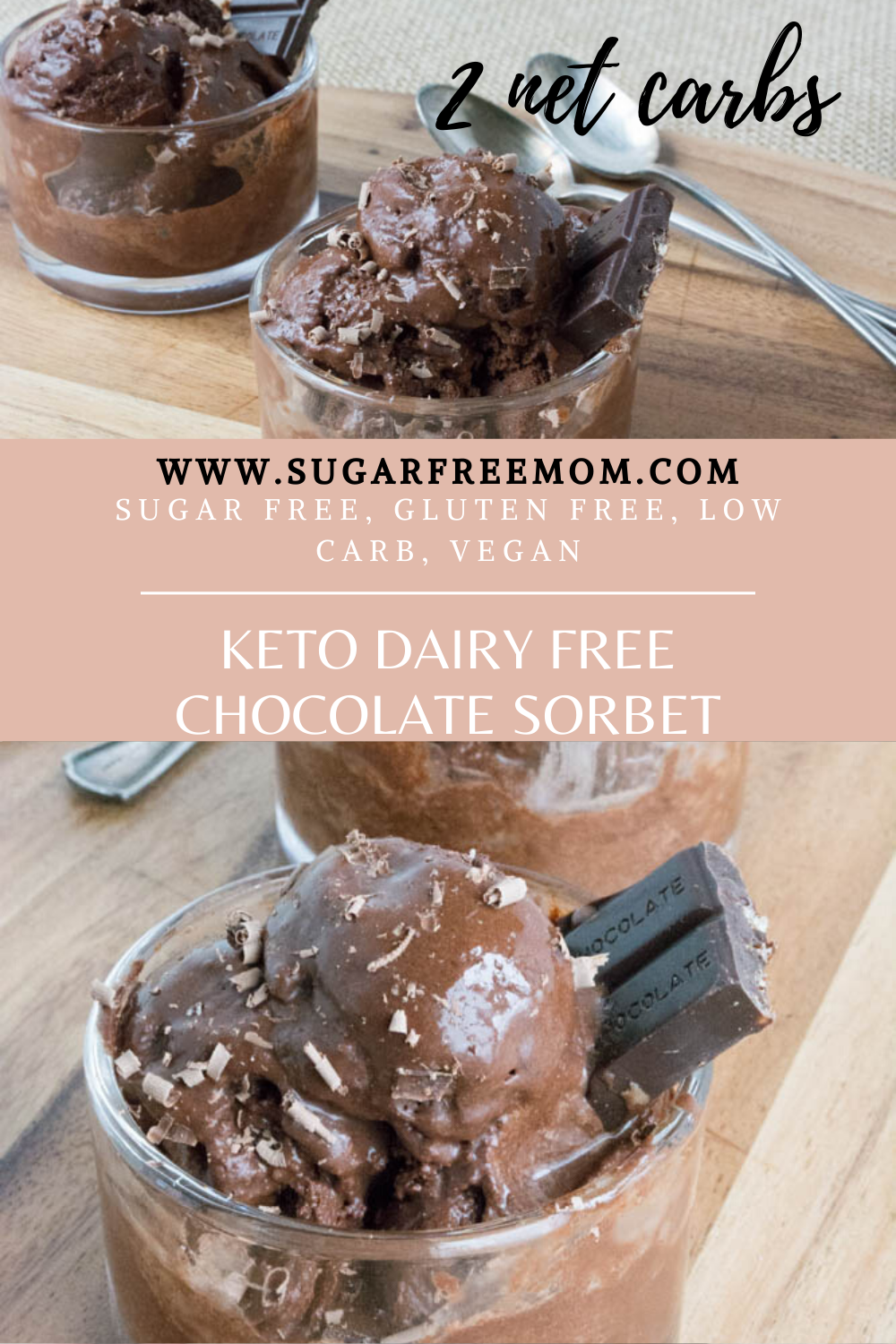 Brenda's Notes:
Ina Garten used espresso but I used decaf coffee so my kids could try it.
If you don't have liquid chocolate stevia, use vanilla or clear.
If you eliminate the stevia the sorbet will not be as sweet because the one cup Swerve is not one for one in sweetness to typical sugar.
Sugar Free Dairy Free Chocolate Sorbet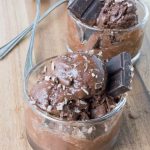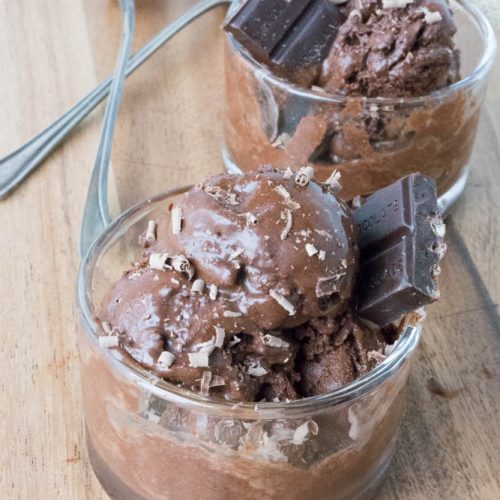 Print
Sugar Free Dairy Free Chocolate Sorbet
Instructions
Pour all the ingredients into the blender and blend it on high until thoroughly combined. Taste and adjust sweetness if needed.

Place mixture into the refrigerator to chill for one hour.

Once chilled, add the mixture into an ice cream machine and follow manufacturers instructions.

Mine was thick and perfect after 20 minutes. Remove from machine and place in a container to freeze for one hour or overnight, until firm enough to scoop.

Enjoy with your favorite chopped or shaved chocolate over the top!
Notes
Net Carbs: 2g
If you have on hand some heavy cream or unsweet almond or coconut milk, you could replace the water used with any of those. But the pictures you see in the post is using water just like Ina Garten did, except hers also had sugar. 
This recipe was first published in April 2015 and updated with video in June 2020.
Nutrition
Serving:
1
serving
|
Calories:
13
kcal
|
Carbohydrates:
4
g
|
Protein:
1
g
|
Fat:
1
g
|
Sodium:
39
mg
|
Potassium:
7
mg
|
Fiber:
2
g
|
Sugar:
1
g
|
Calcium:
1
mg