Hazelnut Coffee Creme Brulee made low carb and sugar free! Taste like a cup of hazelnut coffee in a creamy pudding form.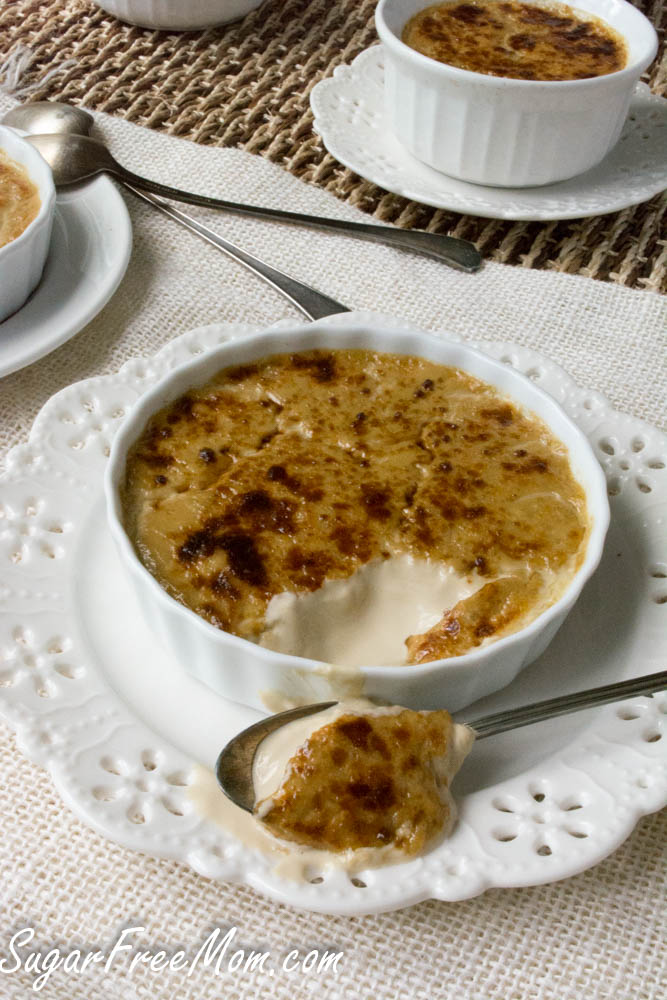 Do you have a foodie bucket list?
If you're a foodie like me and yearn to make anything you used to enjoy prior to being sugar free, there's a list.
And it's a huge list. I've come to the conclusion that pretty much anything can be made sugar free and low carb. And that excites me to no end.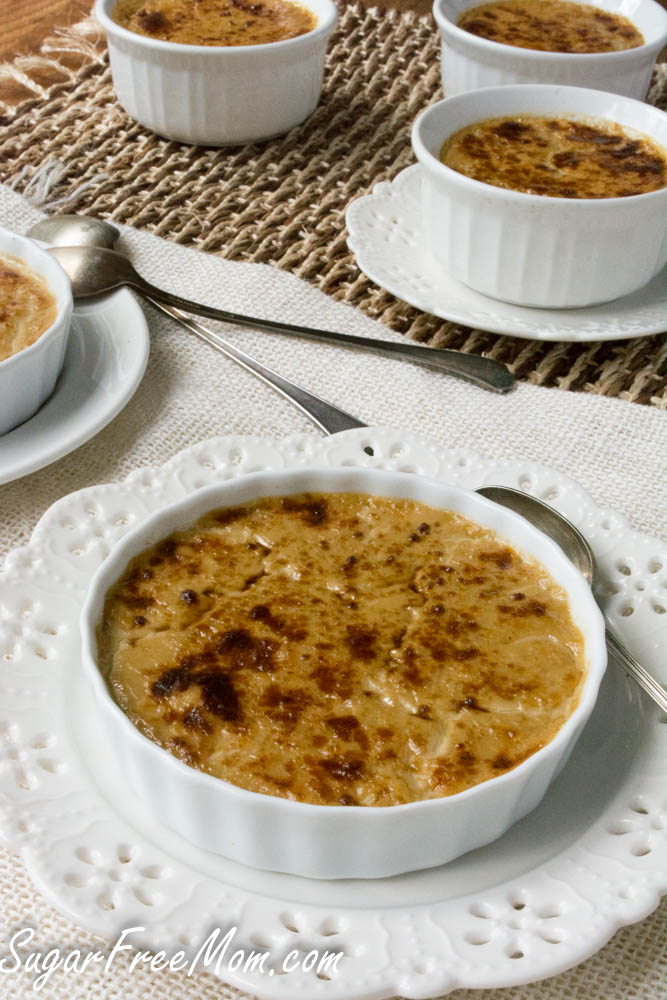 Creme Brulee.
It's not even something I made at home before I became sugar free 11 years ago. But I sure enjoyed it whenever we went out to a nice restaurant.
It's that creamy center, that smooth texture, it is just the ultimate indulgence to me.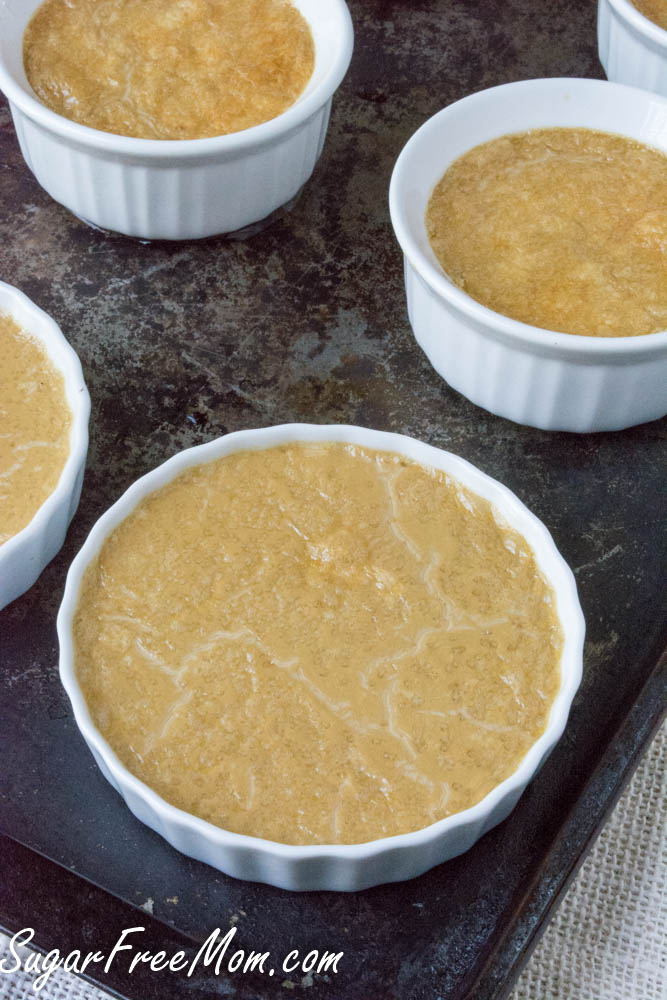 Now when you think of creme brulee you think blow torch right?
I don't have one and you don't need one to make this crusty sweet top crust. If you've got an oven and a broiler, you've got all you need.
You can also choose to NOT add the sweet topping and not brown it. Totally up to you.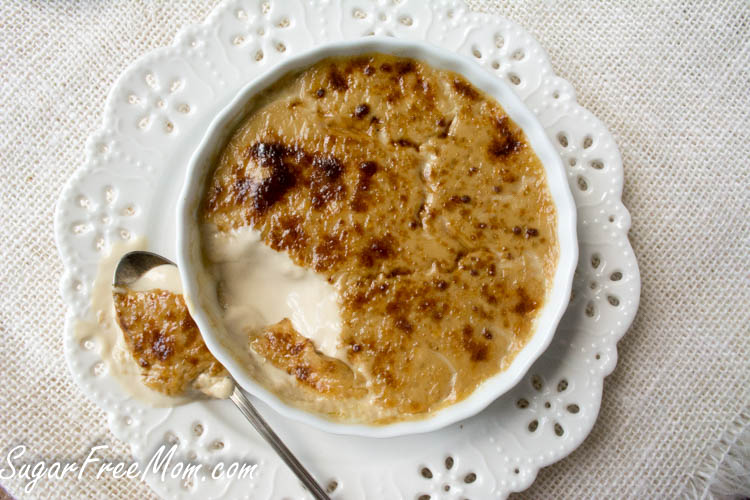 But with it......heavenly.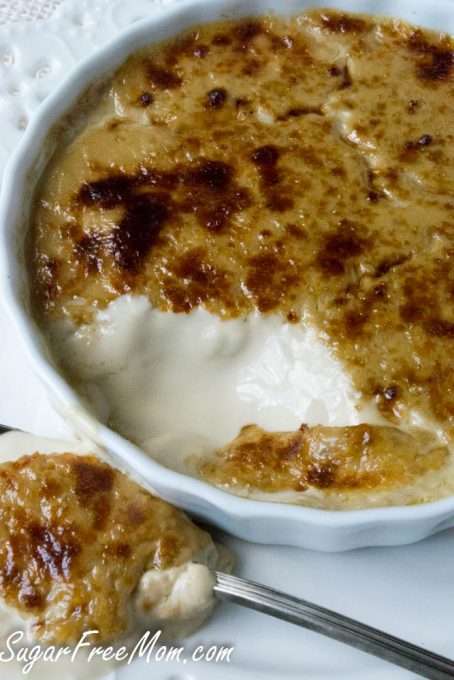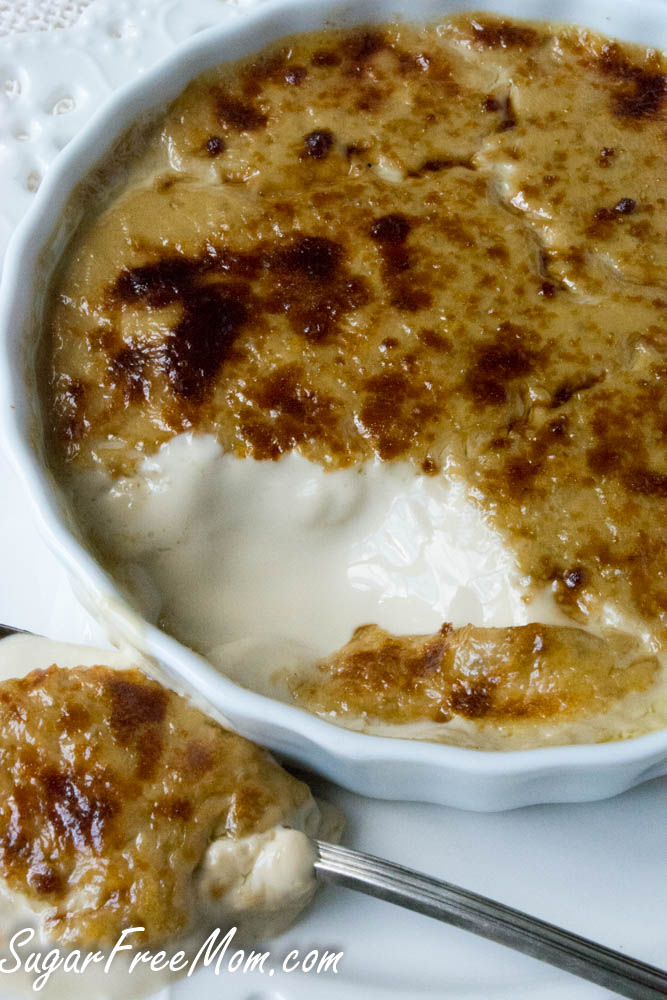 Got any recipes you want made sugar free and low carb? Let me know! I love checking them off my foodie bucket list!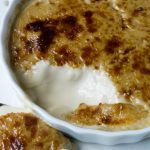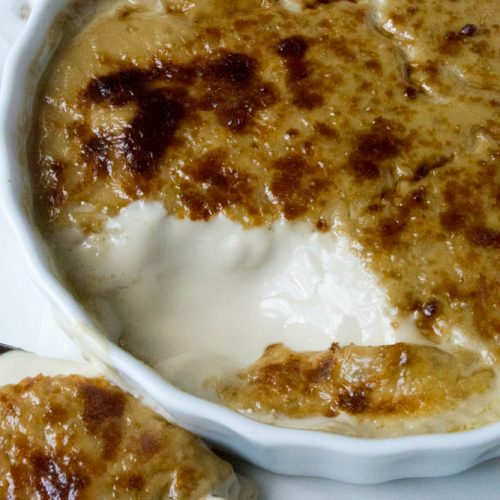 Sugar Free Hazelnut Coffee Creme Brulee
Instructions
Preheat oven to 325 degrees F.

Place the cream in a pot over medium heat and bring to a boil. Stir then remove from heat, cover, and allow to sit for 15 minutes. Uncover, stir, and let cool 5 minutes.


In another bowl, whisk yolks and the rest of the ingredients together until smooth. Add cream to yolk mixture a little at a time to temper. Stir continually while gradually adding the rest of the cream. Pour into 6 (7 to 8-ounce) ramekins. Place ramekins into a roasting pan. Pour hot water halfway up sides of ramekins in roasting pan.


Bake until set, but center still trembling—about 45 minutes. Remove from oven and refrigerate for 2 hours or up to 3 days.


Enjoy chilled or brown tops before serving. (When ready to serve, remove from fridge 30 minutes prior to browning tops.) Add a sprinkle of Brown Swerve over each dish. Broil 3-4 minutes. Let sit for 5 minutes before enjoying or chill again, if desired.

Nutrition Facts
Sugar Free Hazelnut Coffee Creme Brulee
Amount Per Serving
Calories 603
Calories from Fat 567
% Daily Value*
Fat 63g97%
Cholesterol 411mg137%
Sodium 68mg3%
Potassium 149mg4%
Carbohydrates 5g2%
Protein 6g12%
Vitamin A 2580IU52%
Vitamin C 0.9mg1%
Calcium 126mg13%
Iron 0.5mg3%
* Percent Daily Values are based on a 2000 calorie diet.
Disclaimer: This post has been sponsored by Sweetleaf Stevia. Thank you for supporting the brands I enjoy working with.