Hazelnut Coffee Creme Brulee made low carb and sugar free! Taste like a cup of hazelnut coffee in a creamy pudding form.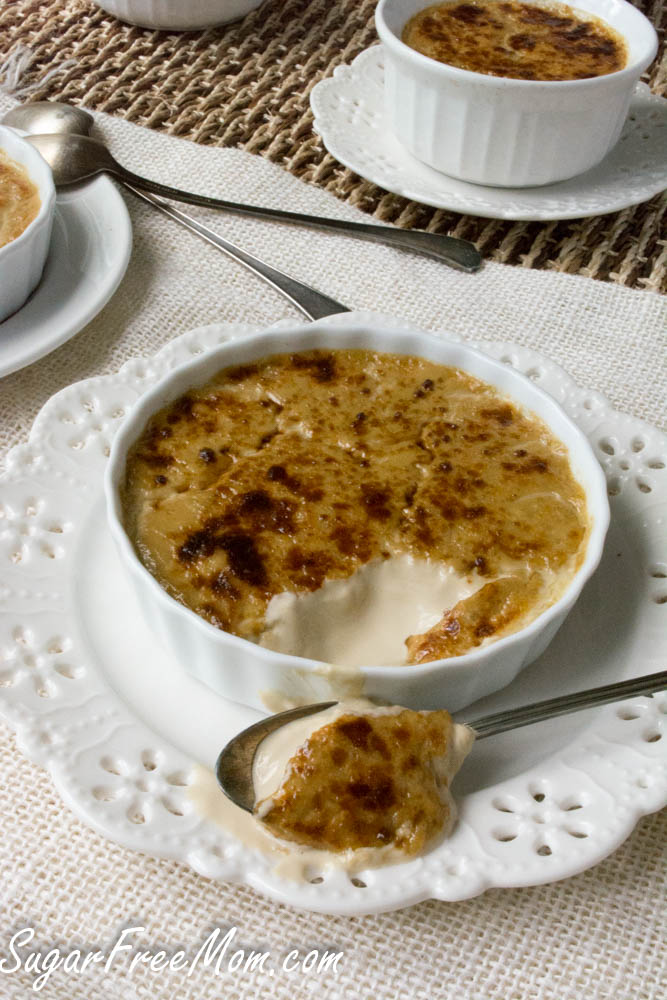 Do you have a foodie bucket list?
If you're a foodie like me and yearn to make anything you used to enjoy prior to being sugar free, there's a list.
And it's a huge list. I've come to the conclusion that pretty much anything can be made sugar free and low carb. And that excites me to no end.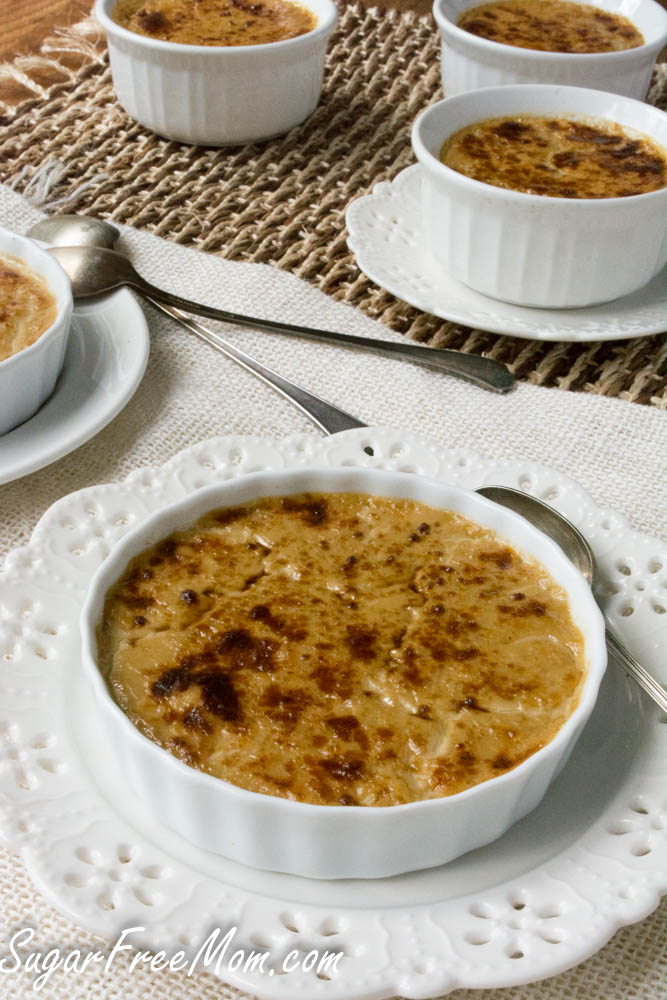 Creme Brulee.
It's not even something I made at home before I became sugar free 11 years ago. But I sure enjoyed it whenever we went out to a nice restaurant.
It's that creamy center, that smooth texture, it is just the ultimate indulgence to me.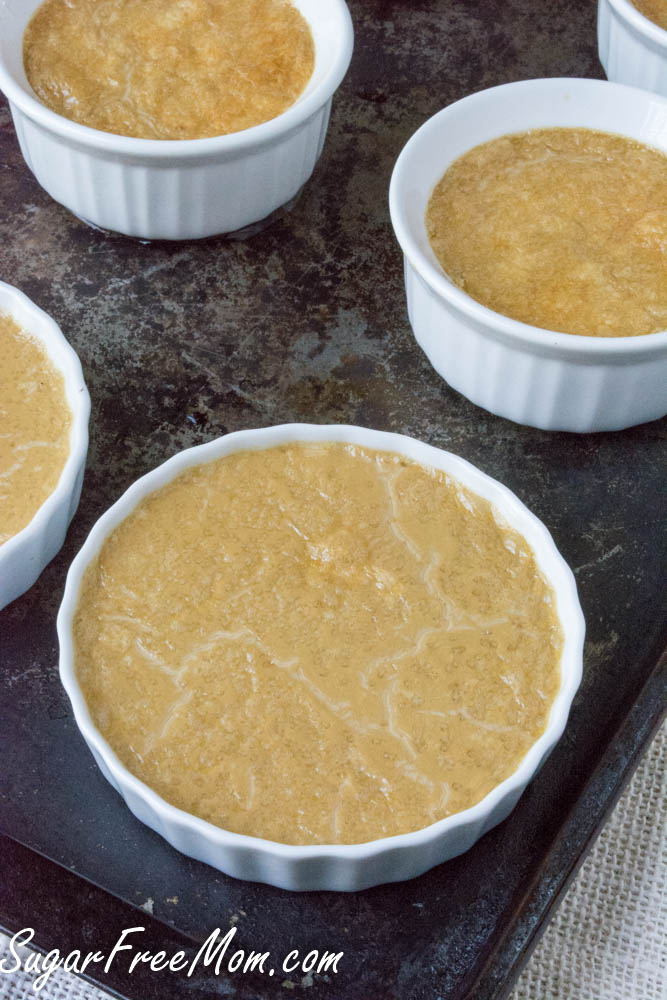 Now when you think of creme brulee you think blow torch right?
I don't have one and you don't need one to make this crusty sweet top crust. If you've got an oven and a broiler, you've got all you need.
You can also choose to NOT add the sweet topping and not brown it. Totally up to you.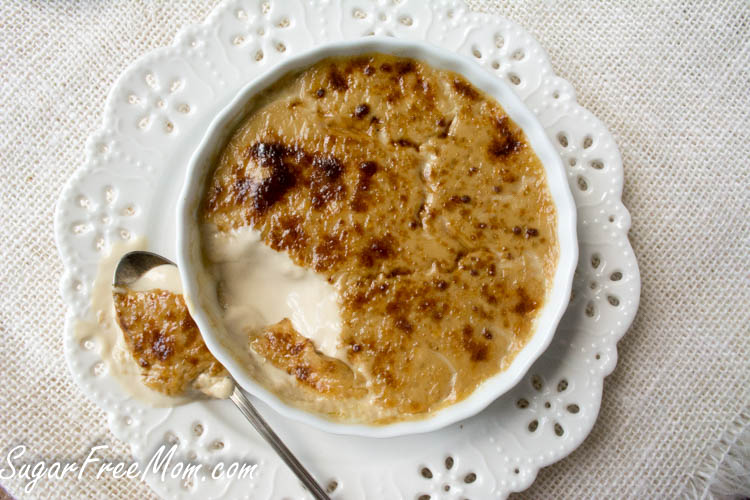 But with it……heavenly.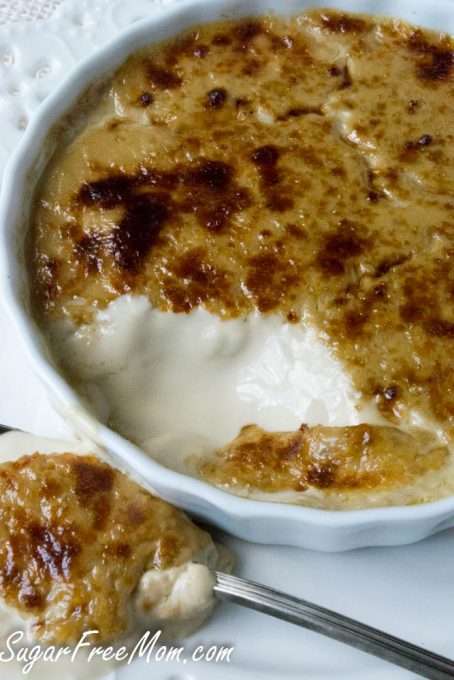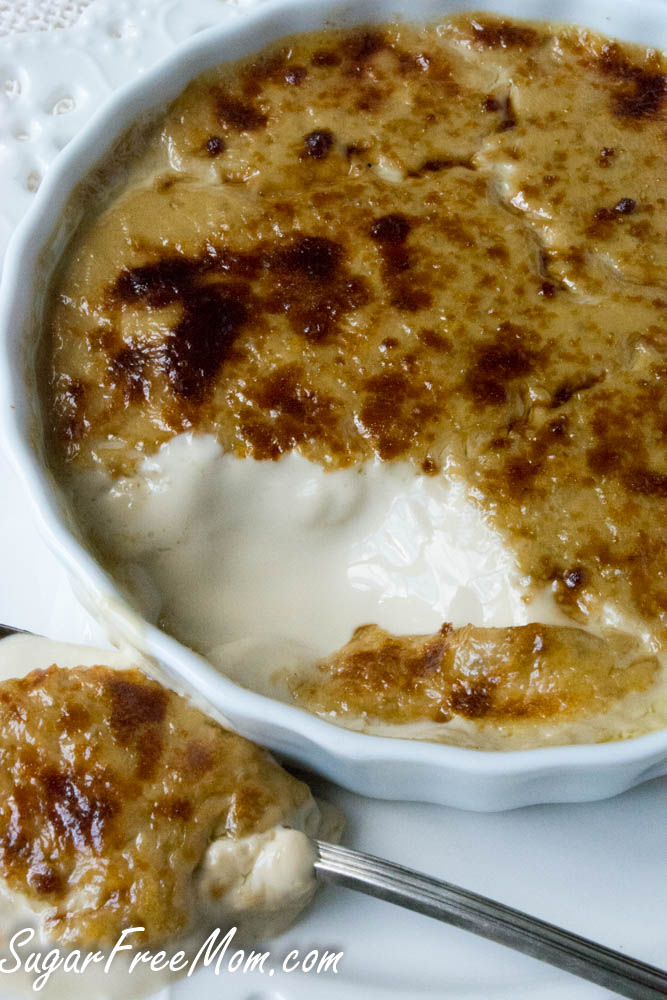 Got any recipes you want made sugar free and low carb? Let me know! I love checking them off my foodie bucket list!
You'll find this recipe over at the Sweetleaf Website where I am a monthly contributor.
Recipe—->>>> Sugar Free Hazlenut Coffee Creme Brulee<<<<—–Recipe
Disclaimer: This post has been sponsored by Sweetleaf Stevia. Thank you for supporting the brands I enjoy working with.