Sugar Free Keto Banana Bread made nut free, low carb and gluten free! This is an exclusive recipe I'm sharing from my new cookbook, Naturally Keto!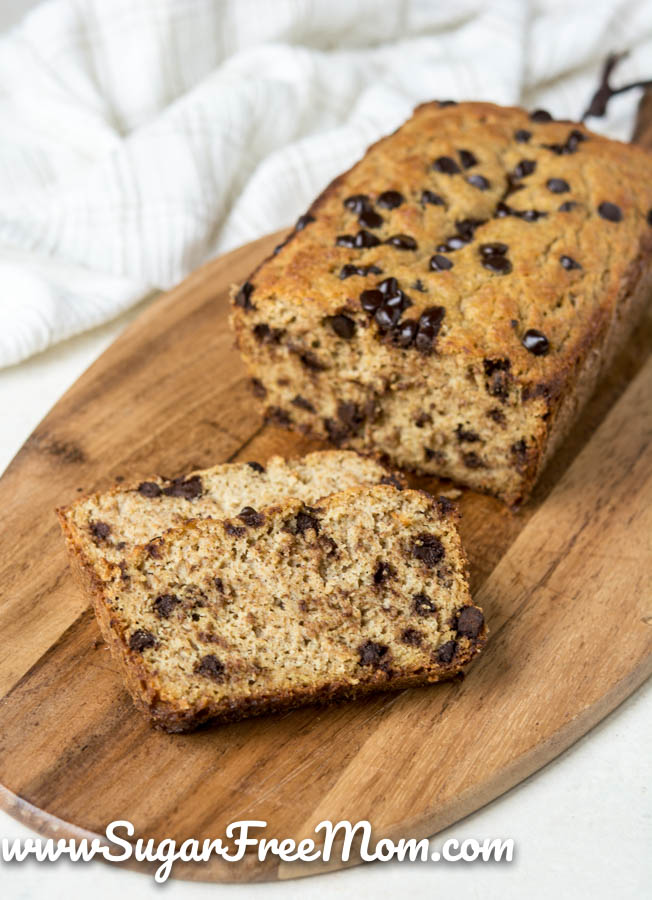 Best Banana Bread
Keto banana bread? Is it even possible? It sure is, using a few secret ingredients, to make this a bread you are going to absolutely LOVE ! I've had so many requests to turn my popular Coconut Flour Bread into the best banana bread that I felt it would be fitting to include this fabulous recipe in my new cookbook, Naturally Keto due to release October 29th! Consider this a sneak peak into my new cookbook!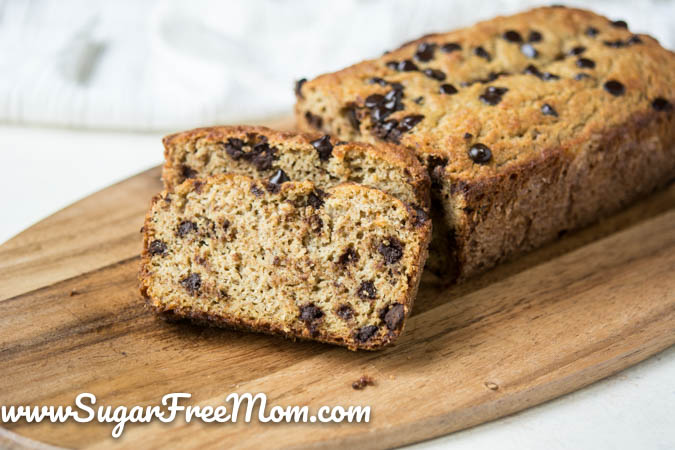 How to Make Keto Banana Bread
Obviously making a keto banana bread is tricky since banana's are so high in carbs and sugar and using them would definitely make for a higher carb bread and that's not exactly what we want when we're on a keto diet. We are looking for the same taste and texture as the traditional banana bread we remember. I remember my grandmother's and mother's incredible banana bread from my childhood and it gives me all the feels. I knew recreating a keto version for my new cookbook, Naturally Keto had to happen.
The most important ingredient in making a keto banana bread is purchasing some banana flavor extract. It's a must and I highly recommend getting your hands on some for this delicious keto banana bread. You can use your favorite sweetener of choice to replace my choice of sweeteners, but you'll probably need something that would equal about 2 cups of sugar. I like using a combination of vanilla liquid stevia as well as brown sugar sweetener from Swerve, as they balance out or even cancel out the aftertaste that some experience with both sweeteners.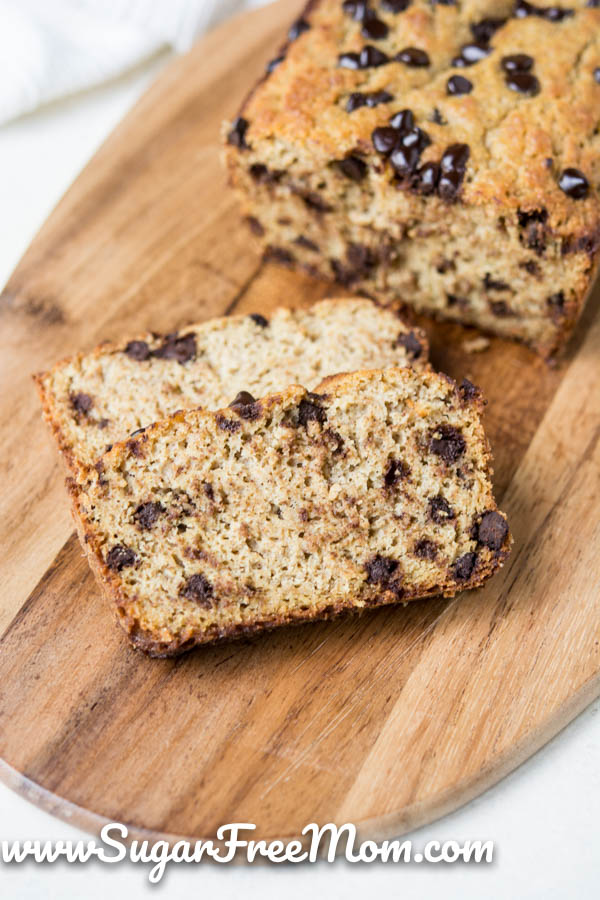 Easy Banana Bread made Keto
The best part about this easy banana bread is that you don't need any ripe bananas making this a super easy recipe! You can add walnuts or pecans to the batter or just chocolate chips as you see here in my pictures today. With the base of my coconut flour bread to work with, I knew with just a few easy tweaks to that recipe this would be a winner and it is! My entire family loves this keto banana bread so much and my picky hubby didn't even complain it doesn't have banana's in it!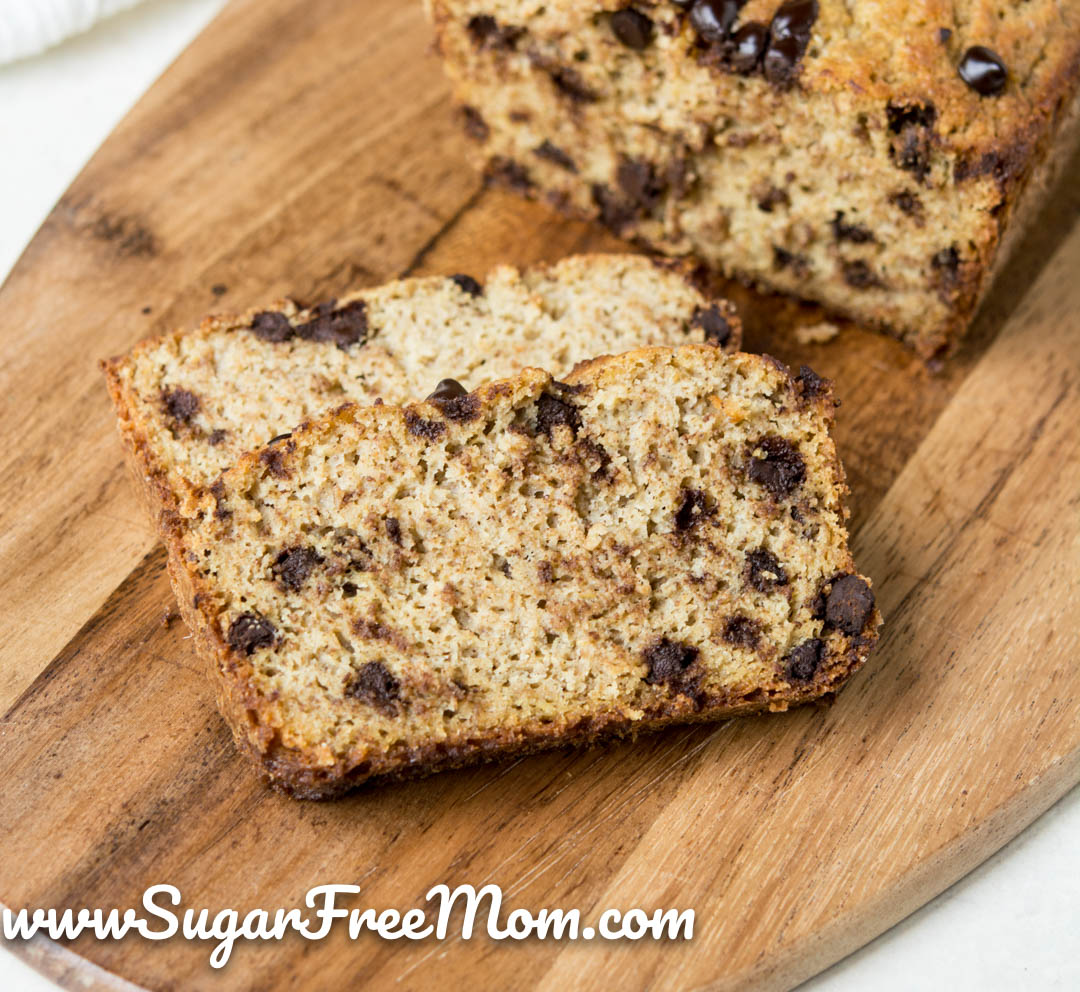 Naturally Keto Cookbook
Even if you're not actually on a keto diet, you will still love the recipes in this cookbook! Real meals for families, nothing too complicated and flavor filled and satisfying! I worked this past year to put together my very best recipes that my family and I absolutely love and request often, and now they are compiled all in one beautiful cookbook. And my favorite part, there are pictures and nutrition info for every single recipe! Not an easy task but I know how worth it is for even me, to be able to see a final product of a written recipe and I wanted to make that happen for this cookbook. When you pre-order this cookbook, you are guaranteed the lowest discounted price that Amazon offers. So no need to wait to see if the price lowers, you will get the lowest price and you will receive it by Release Date October 29th!
EVERYONE who has pre-ordered, Naturally Keto is going to get a FREE COPY of this ebook below AND ANYONE WHO DOES SO DURING SEPTEMBER ! Just make sure you've sent me a copy of your receipt of pre ordering to [email protected], and I will email out a FREE COPY of this 4 Week Low Carb Meal Plan! Pre Order Here!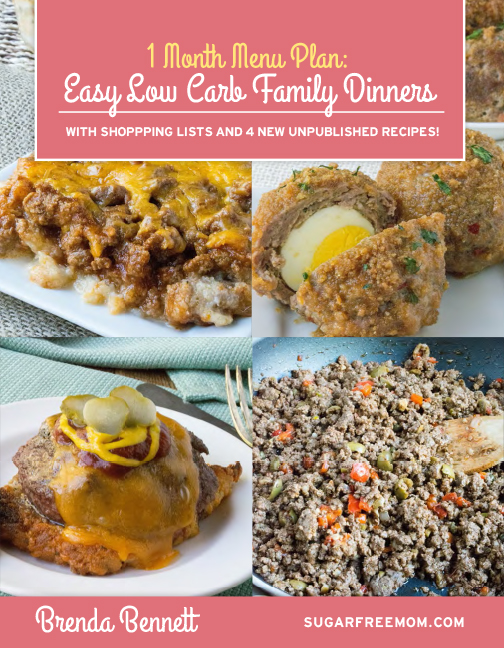 Sugar Free Keto Banana Bread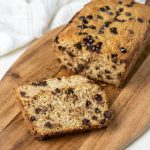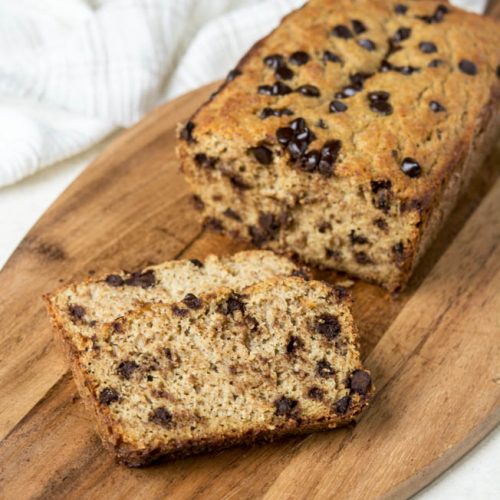 Print
Keto Banana Bread
This recipe makes two 1-pound loaves of banana bread, so you can freeze one or share it. If you want only one loaf, just cut all of the ingredients in half. This recipe comes from my new cookbook Naturally Keto.
Ingredients
Optional Add-Ins
½

cups

walnuts or pecans, chopped
Instructions
Preheat the oven to 375°F. Line two 9 by 5-inch loaf pans with parchment paper, with the edges left hanging over the sides. Spray the parchment with cooking spray.

Place the eggs, butter, water, extracts, and stevia in the bowl of a stand mixer (or a large bowl if using an electric hand mixer) and mix until well combined.

In a large mixing bowl, whisk together the brown sugar sweetener, coconut flour, ground flaxseed, baking powder, cinnamon, xanthan gum, and salt. Pour the dry ingredient mixture into the wet ingredient mixture and blend until combined.

Divide the batter between two bowls and stir half of the chocolate chips or nuts, if using, into each bowl. Transfer the batter to the prepared loaf pans.

Bake for 40 to 45 minutes, or until a toothpick inserted in the center of a loaf comes out clean. Remove from the oven and allow to cool completely in the pans.

Once cool, remove from the pans by lifting up on the parchment paper. Slice and serve one loaf and freeze one loaf.

Storage: Wrap tightly in aluminum foil and refrigerate for up to 1 week or place in a zip-top freezer bag and freeze for up to 1 month.
Nutrition
Serving:
1
slice
|
Calories:
158
kcal
|
Carbohydrates:
5
g
|
Protein:
5
g
|
Fat:
13
g
|
Saturated Fat:
6
g
|
Cholesterol:
102
mg
|
Sodium:
161
mg
|
Potassium:
187
mg
|
Fiber:
3
g
|
Vitamin A:
355
IU
|
Calcium:
77
mg
|
Iron:
0.9
mg