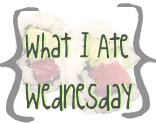 It's What I Ate Wednesday! Visual food Journal for you to see from one day last week! This day is actually last Thursday and Friday when we went overnight with the kids to a home school convention out of town. Every meal was out to eat and snacks included. I definitely tend to eat more when we travel! Do you?
Many foodie bloggers also share their eats on Wednesdays at the linky party on Peas and Crayons blog. It's good for me to have some accountability with you all and I think it helps for YOU to see I am a woman who loves to eat. I'm not a skinny chick, never was even before kids. I have curves but I'm maintaining the weightloss I've achieved back (give or take 5 pounds) in 2004 and after having a 3rd baby in 2005. So to me that is success!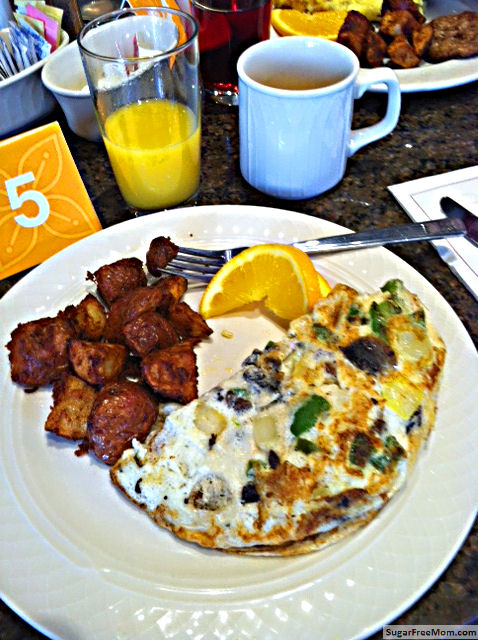 We enjoyed a fabulous breakfast at our hotel, the Hilton Garden Inn. I had them make me an egg white omelet with onions, peppers and cheddar cheese. It came with some really delicious potatoes! it was a huge breakfast, I only finished half of it believe it or not. I also had some fresh fruit cup not shown here.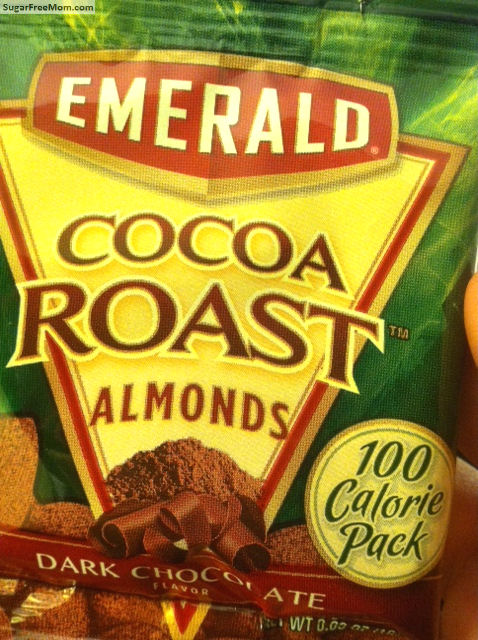 We made a Target trip before we got to the hotel and I grabbed some of these little packs of almonds for snacking during the convention. Very yummy! Have you tried them?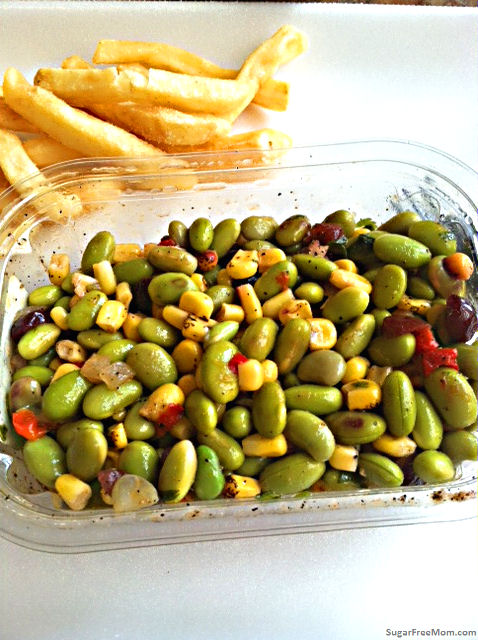 For lunch we found a great cafeteria in a hospital across the street. They were lots of choices and I could have easily chosen from the salad bar or Mexican food or hot fried chicken with sides or soup but this little edamame salad caught my eye. It was a bit spicy but I enjoyed it. And yes I snuck some fries from my kiddies plate!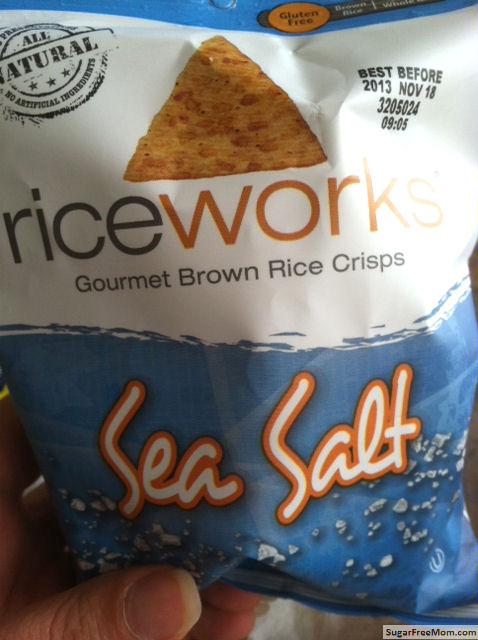 I found this in that same cafeteria so I grabbed one as a snack to take at the convention that afternoon, YUMM-O!! Have you tried brown rice chips from Rice Works??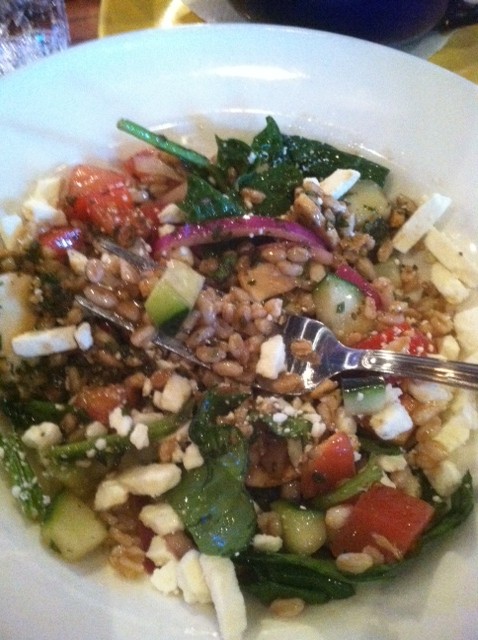 Uno Chicago Grill was the restaurant we chose for dinner. I was super surprised to see many gluten free options on the menu! This is a Farro vegetarian salad I picked actually from the appetizer section but I chose it as my entree. I also chose a black bean and lentil soup but didn't really like it at all and the waitress took it right off our bill. That made my hubby happy and so we will definitely go back there again! Have you ever been to Uno Chicago? What did you order?
That's it for this weeks edition of What I Ate! Hope you enjoyed! Any tips you have for eating out and sticking with healthier choices or do you just splurge?