What I Ate Wednesday is my visual food journal for all to see in a day of my life!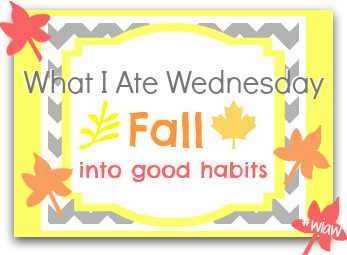 Today as I write this food journal I'm reflecting how on much we learn about ourselves as we age and push forward to be a better person in all areas of our lives. For me the recognition 9 years ago that I had a problem with sugar and needed to rid it from my life was the start of something wonderful! But over these years and even being free from sugar addiction I sit here and realize that it's not a "be all and fix all" for the problem of discipline in my life and overeating. Overeating is a much bigger issue than I realized. I thought removing the sugar addiction would remove the cravings and it did. I truly don't care or want the white sugar filled treats. There is nothing that calls my name for me to give in and eat that sugary thing. BUT that has not taken away my desire for MORE, more of really anything at the moment I might be enjoying. Even healthy foods I can over consume. So this process of becoming sugar free and leading a sugar free life has brought me through many interesting "light bulb" moments. Today is one of them.
Eating a clean, healthy, sugar-free life and limiting natural sugars has been the best decision I could have ever made. Has it stopped my struggle of overeating, nope. But I'm grateful for the freedom from craving. Recognition is start of something better and the hope that as this process makes me grow that each day will become easier and more of a habit. Some of you may easily be able to just lead a clean and healthy life and never struggle with sugar issues or overeating, but some of you are like me and can relate. Today my focus is not the 10 pounds I need to lose to get back to my happy weight, it's the discipline I need to learn to say, " this portion is enough for me, I don't need an extra bite or helping or spoonful, this is enough" and push that plate away.
I find the time to exercise and get up way too early, but I do it. Making time for food planning is the only way I know to conquer the issue of discipline in my life. Otherwise whatever looks good as the day goes on is the surefire way I'm obviously consuming too much food in a day.
Today I'm putting my body into submission to what I want it to do, not the other way around. Get what I'm saying? So today I've planned out my meals and snacks and will have a successful day of being disciplined, how about you?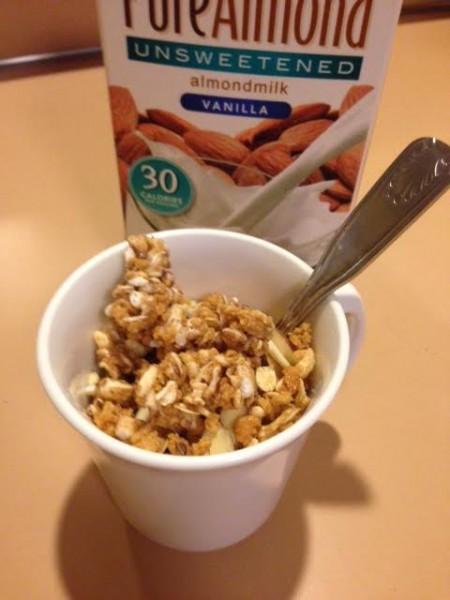 BREAKFAST: Last week we went to New Hampshire with the children to go to Santa's Village and the Polar Express. We stayed at a condo so there was a kitchen. I brought granola and we had no clean bowls so I grabbed a coffee mug. It was the perfect trick for me to enjoy a half cup then be able to go back for my other half cup and not feel deprived since the serving was just a cup. In a bowl it seems so small, but not in a mug!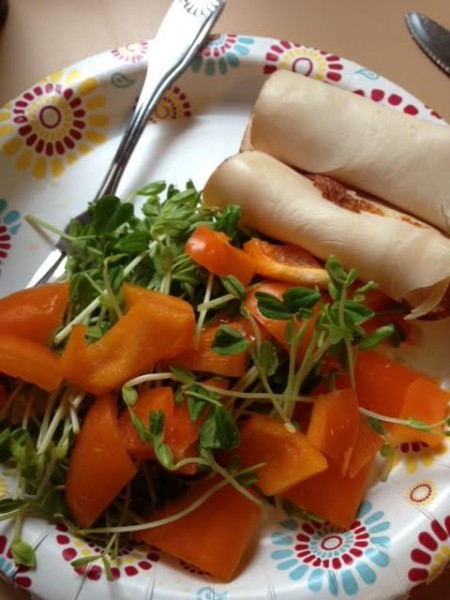 LUNCH: This concoction is pea shoots I brought with me from Trader Joe's for a new recipe I made and I added a sweet pepper and some turkey slices and dressed it with some ranch dressing.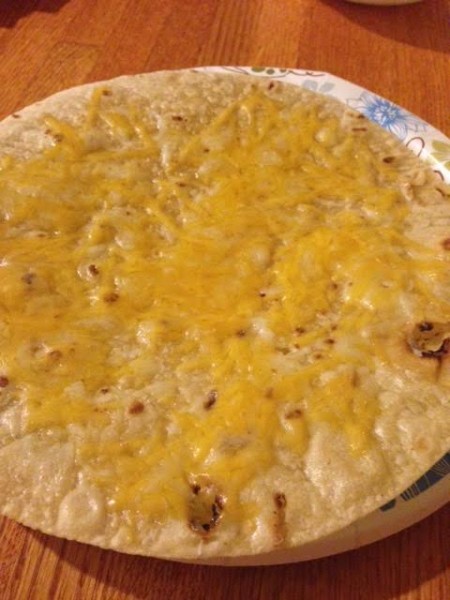 With my lunch I toasted a brown rice tortilla again from Trader Joe's and added a bit of shredded cheese!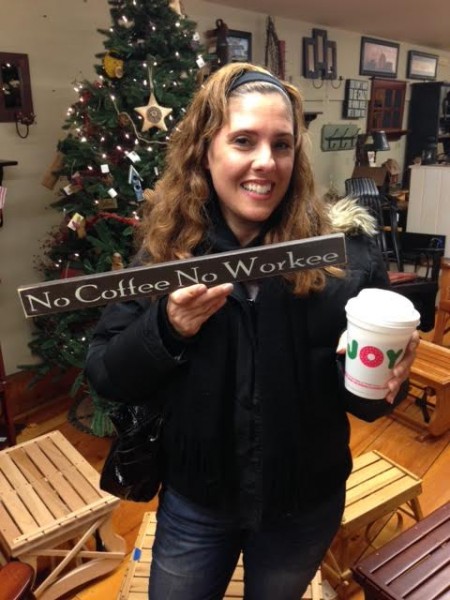 Afternoon snack: Just a coffee from Dunkin Donuts while we went to a cute little country store in NH. I found this cute little sign and that is so me! I can't function with coffee!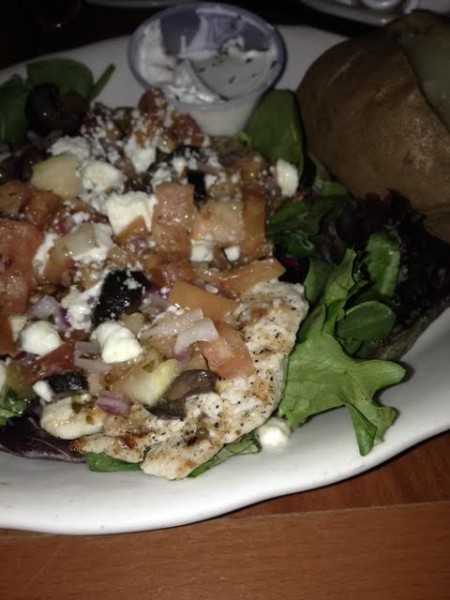 For DINNER we went to Harts Turkey Farm. This picture is with flash on my iphone because it was so dark in the restaurant. It was a turkey cutlet with Mediterranean toppings like feta, red onion, olives and tomatoes on a bed of lettuce and I had baked potato on the side. I loved it!
That's it for this particular day! We watched Christmas movies at night and I tried not to snack with the family but I did enjoy some popcorn on a few nights, not shown here. 🙂
Please share with me if you to struggle with overeating and discipline and how you deal with it.