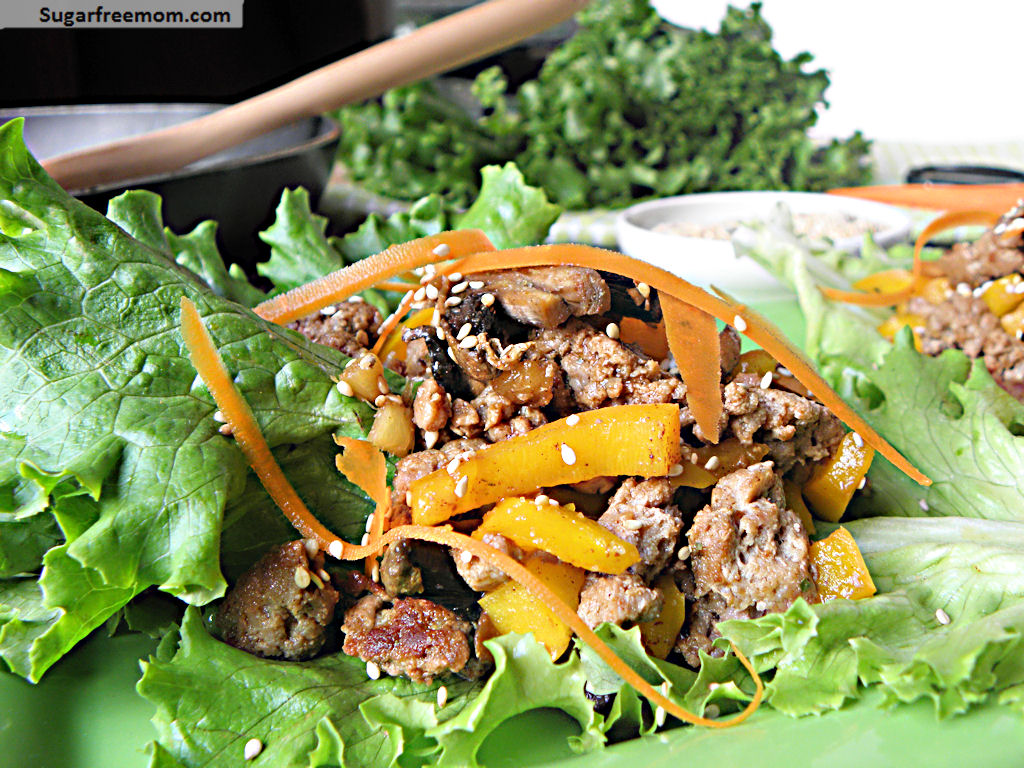 You've probably seen variations of these Asian turkey lettuce cups everywhere, but have you found any that don't use an already sweetened Hoisin sauce? Very few if any!! I was hesitant to make this because I wanted to be sure I could duplicate the Hoisin sauce needed to make this authentic. I'm super happy with this Honey Sweetened Hoisin sauce and you only need 2 tablespoons for this recipe so you'll have plenty left over to use if for other Asian inspired recipes!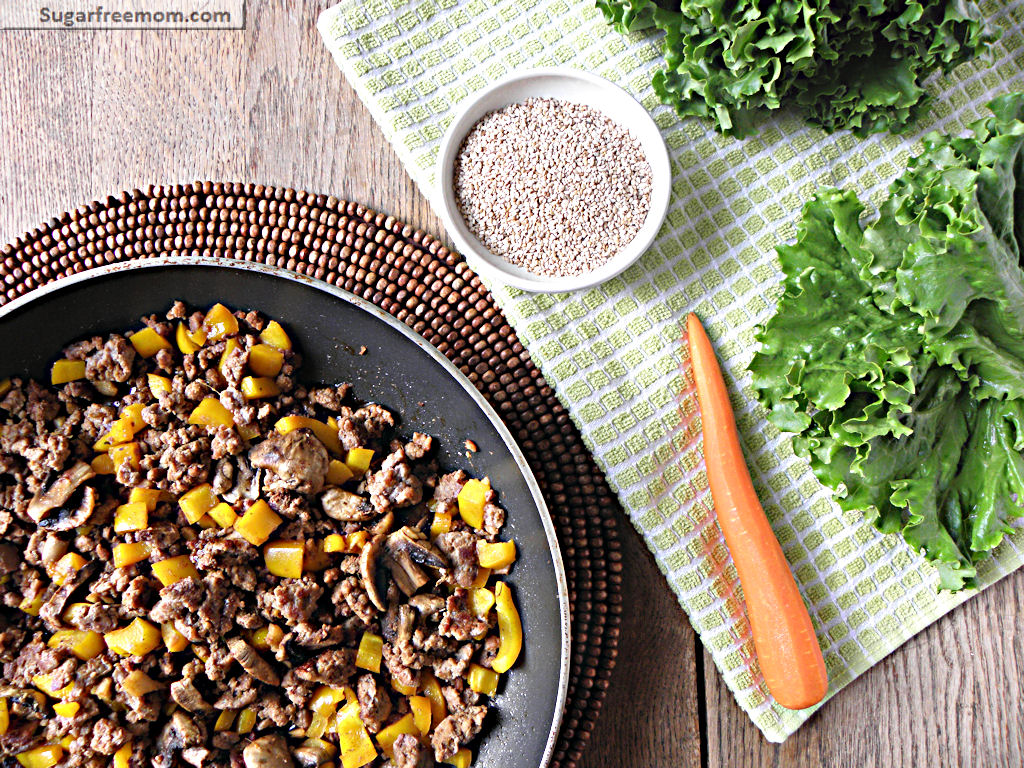 This recipe seriously takes NO time at all at the stove! You just cook up the ground turkey adding in the other ingredients and you.are.done. Seriously delicious and FAST!!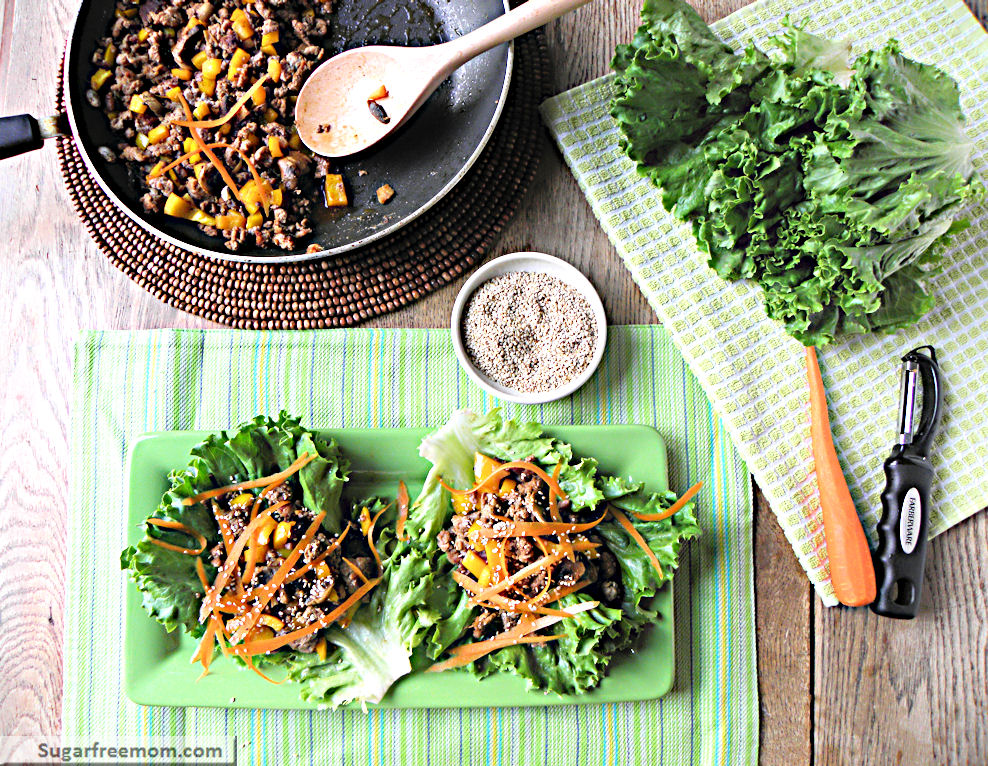 My hubby and I love fresh ginger and use it whenever we can, but if you don't have any on hand and eliminate it then this dish won't have any spice to it. If you want some spice you'll need to add some in using a hot sauce. This is definitely not for my kiddies type recipe, but for the hubby and I it is a winner!
*Recipe adapted from Eatingwell.com
**PLease Note thos who are doing Phase 1 Week 1 of my Sugar Detox program, the honey sauce and carrots are not allowed.
Asian Turkey Lettuce Cups with Honey Sweetened Hoisin Sauce
Author:
Ingredients
2 teaspoons sesame oil
1 pound ground turkey
1 tablespoon fresh minced ginger
1 large yellow or red bell pepper, diced
½ cup sliced mushrooms
½ cup water
2 tablespoons[url href="https://www.sugarfreemom.com/recipes/honey-sweetened-hoisin-sauce/" target="_blank"] Honey Sweetened Hoisin sauce[/url]
¼ teaspoon Emeril's Asian Essence powder
½ teaspoon salt
¼ teaspoon garlic powder
¼ teaspoon ground cinnamon
4 large Boston or Bibb lettuce leaves
¼ cup fresh chopped herbs: cilantro, basil or mint
1 large carrot, shredded
½ teaspoon sesame seeds
Instructions
Heat oil over medium heat.
Add turkey and ginger.
Once turkey is browned add pepper, mushrooms, hoisin sauce and water to pan.
Cook until heated through.
Add Asian essence, salt, garlic powder, and cinnamon.
Heat for another minute.
Wash and dry 4 lettuce leaves.
Add 1- ½ cups of meat mixture onto each lettuce cup.
Sprinkle fresh herbs, shredded carrot and sesame seeds over the meat mixture.
Serving size:
1
Calories:
242
Fat:
14g
Carbohydrates:
7g
Fiber:
2g
Protein:
22g
Notes
Weight Watchers PointsPlus: 6*