Subscribe to Sugar-Free mom and never miss a posted recipe and its Free!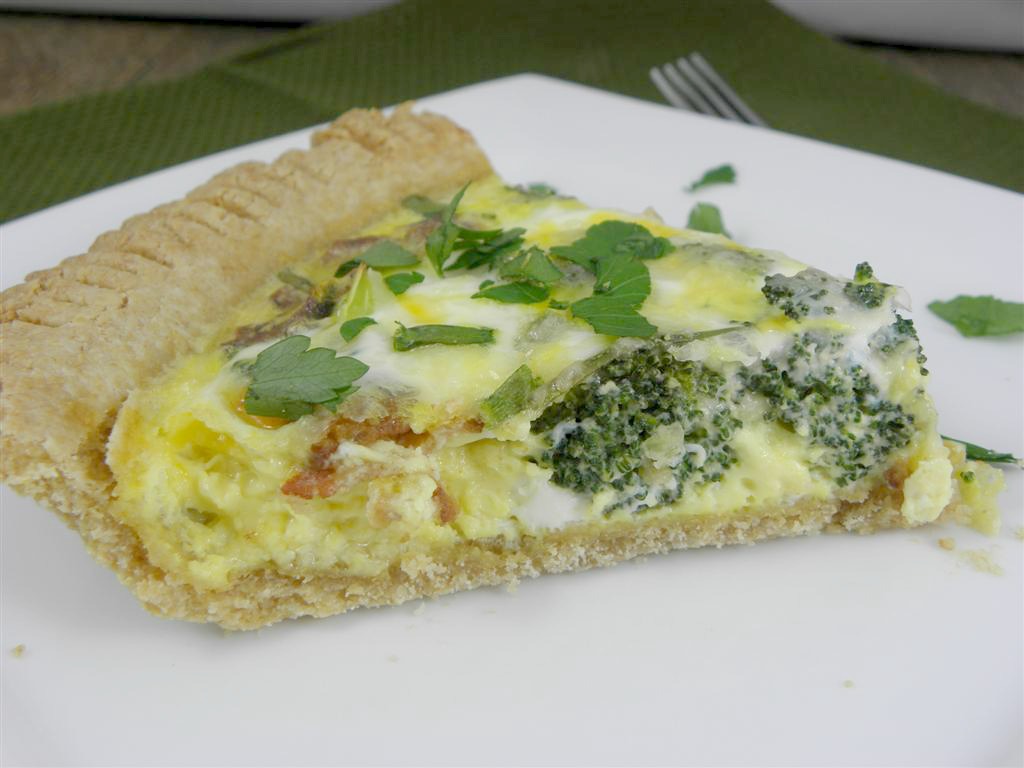 We love cheese and bacon, turkey bacon that is! You will find many recipes here that include those two ingredients. Getting the kids to eat broccoli is somewhat of a challenge, but including it with their favorite already stated ingredients, well, they are more apt to eat it.
Spinach is another story, for whatever reason my kids LOVE it. I will often make this quiche with spinach, but I just happened to run out the other day and tried it with the broccoli. They ate it without complaining so it was a win-win in my book!
Do you have kiddies that don't like broccoli? This recipe for quiche is a super easy way to entice them into eating it.
I start off with the whole foods market whole wheat crust recipe. You can use whatever crust you like, but the nutrition info is for this crust recipe.
Have this for breakfast, lunch or dinner! This is easy to make ahead and it freezes fantastic! After it cools wrap it in aluminum foil. Thaw overnight and reheat at 350 degrees covered with aluminum so the crust doesn't burn, about 30-45 minutes until its warmed through.
Nutrition Info
Servings: 8* Calories: 232* Fat: 15g* Fiber: 3g* Carbs: 18g* Protein: 8g* Points+:6*
(or slice a bit bigger)
Servings: 6* Calories: 309* Fat: 19g* Fiber: 4g* Carbs: 24g* Protein: 11g* Points+:8*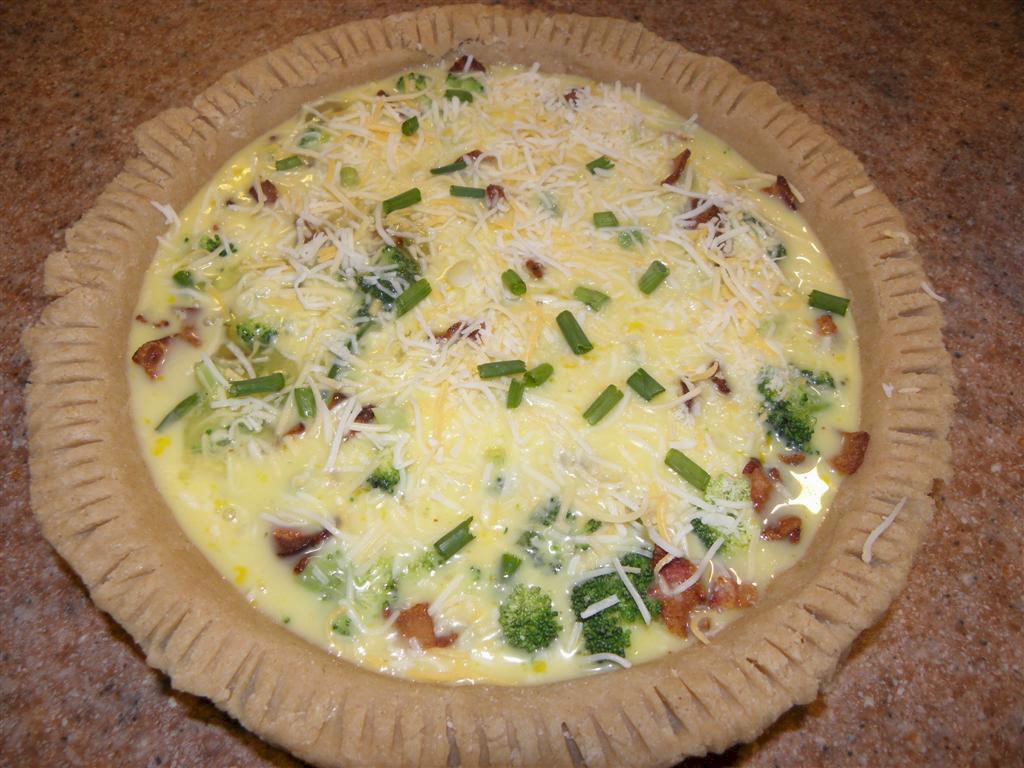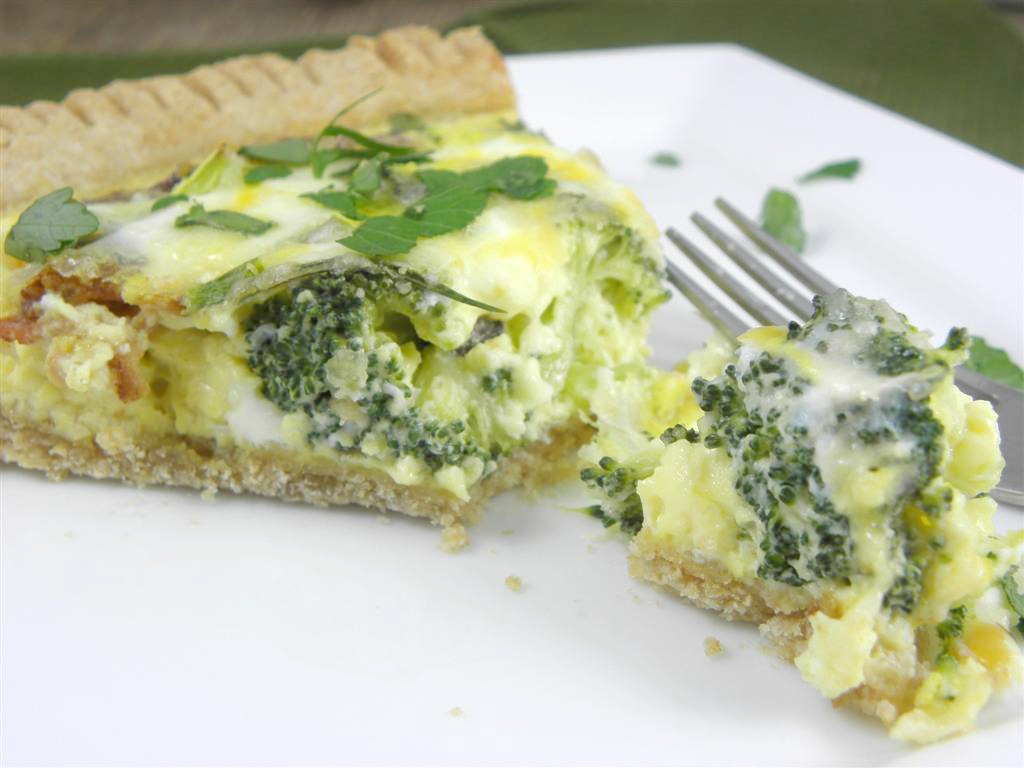 You know what else would be yummy with these? Popovers!
Bacon Cheddar Broccoli Quiche
[sc:Ziplist]
Ingredients
1 whole wheat pie crust
1 c. cooked broccoli
4 eggs
1 c. shredded cheddar cheese, low fat
1c. milk, 1%
1 scallion chopped
4 slices turkey bacon, chopped, cooked
salt and pepper to taste
optional: fresh chopped parsley
Directions
Preheat oven to 375 degrees. Cook bacon in a saute pan until crisp. Remove from pan and set aside.
Saute broccoli and scallions in the same pan.
Place bacon, scallion and broccoli in crust.
In a bowl mix together eggs, milk , ½ c. of cheese, salt and pepper.
Pour egg mixture over bacon and broccoli.
Add the rest of the cheese on top. Add more fresh scallion if you like.
Place quiche on a baking sheet and place in the middle rack of you oven.
Bake for 40-60 minutes until a knife near center comes out clean. Let stand 10 minutes before slicing.