Halloween Chocolate Coated Mummy Wild blueberries and Cream cookies made gluten free and with no sugar added!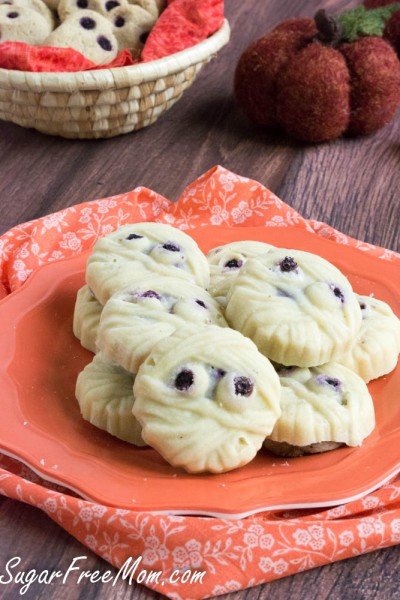 Aren't these the cutest Halloween cookies you've seen? I know you've probably seen Oreo cookies coated in chocolate and candy eyes on top, but I bet you've not seen a mummy faced cookie made completely sugar-free before. My inspiration was from the oreo idea but of course my spin was to create a healthier cookie coated with a healthier chocolate and made into a healthier Halloween creation!
These little cookies involve a simple batter then coated in my Sugar-Free White Chocolate bar recipe.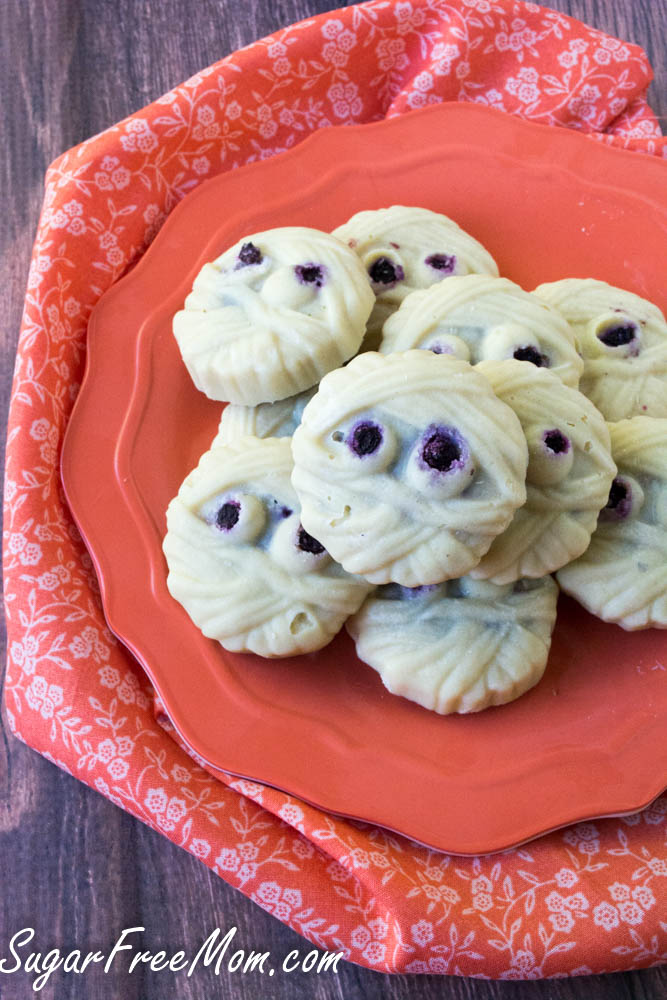 My kiddies loved these as did their friends. I don't think one can resist biting into a mummy face for a cookie, especially one coated in chocolate!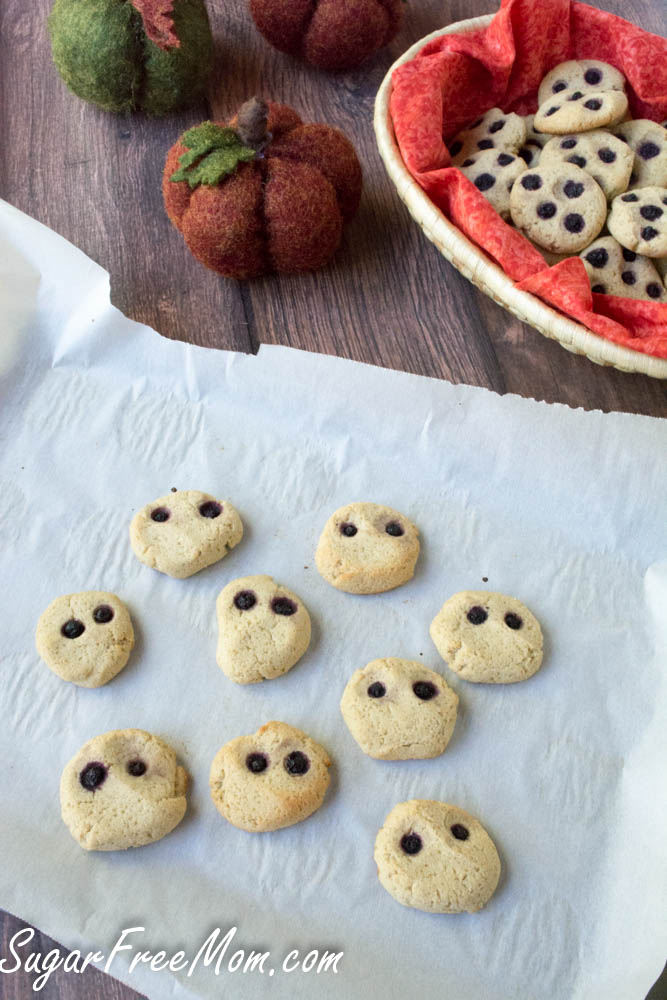 You could certainly just skip the white chocolate coating if you decide it's more work then you want. Rather then stir the blueberries into the batter, just insert eyes to make look like mummy faces before baking. If you're good with a chocolate though you could add some lines criss-cross style to make look like linen of a mummy. I'm not a crafty person and went with a mummy cookie mold to make my life easier!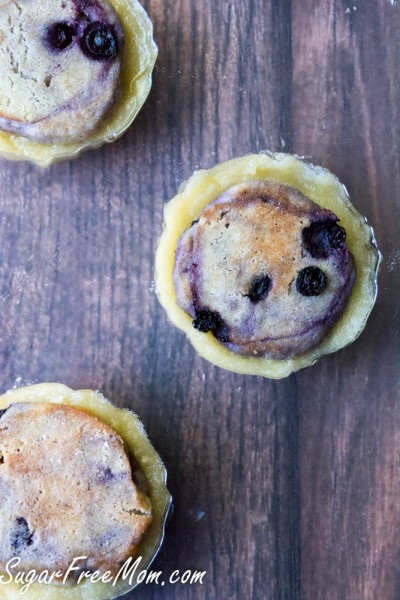 I found my mummy cookie mold at the craft store Micheal's, but it can also be found online through Amazon. I chose a cookie mold and not a candy mold as most of the candy molds require a stick for a lollipop and that's not needed in this recipe.
Once the cookies have been made and cooled completely, the chocolate is melted and placed into the mold. BUT don't forget to place some blueberries for eyes BEFORE you pour in the melted chocolate. Then add the cookie and allow to harden in the fridge.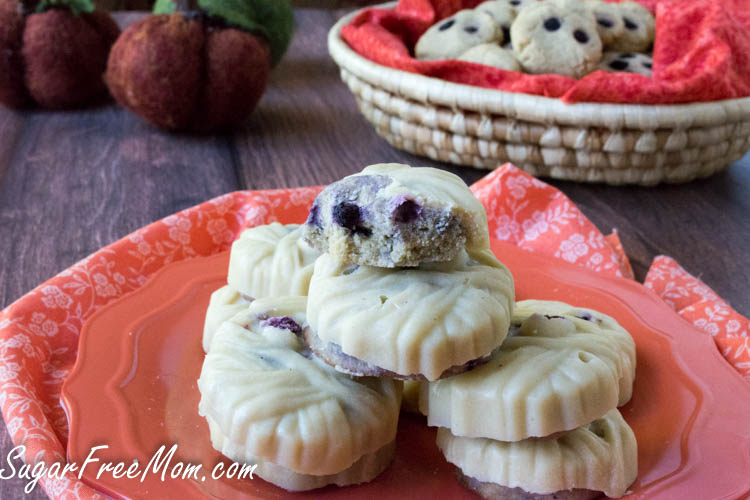 I hope I've inspired you to make a healthier treat for the family this Halloween!
You'll find this recipe over at the Wild Blueberries website, Halloween Wild Blueberries & Cream Mummy Cookies!
Disclaimer:This post is sponsored by the Wild Blueberries Association of Maine, however as always, all opinions are 100% my own.