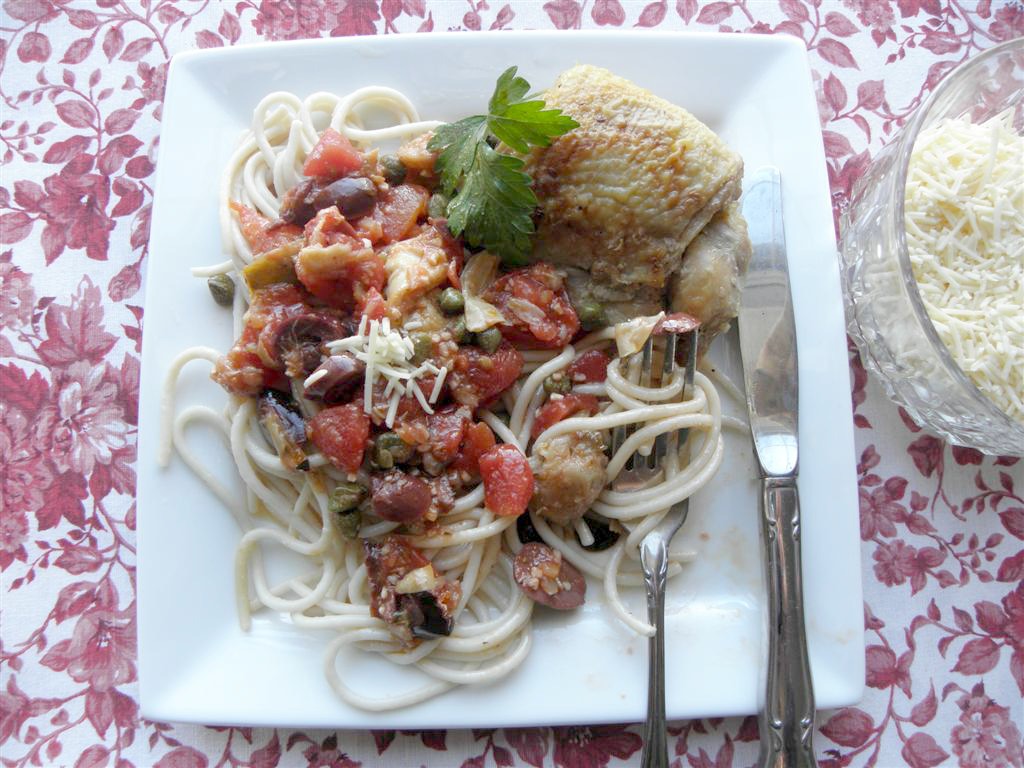 This was our dinner the other night, actually just the hubby and I . Kiddies had chicken thighs and PLAIN pasta. I make this sauce weekly just for my sweetie and me.
This is the simplest and quickest sauce to top over anything! I almost hesitated to share this on my blog because of the simplicity, really. Hubby encouraged me to go ahead and post about it. He said many people are families like us with little time and picky kiddies who would appreciate the quickness as well as the deliciousness of this simple sauce.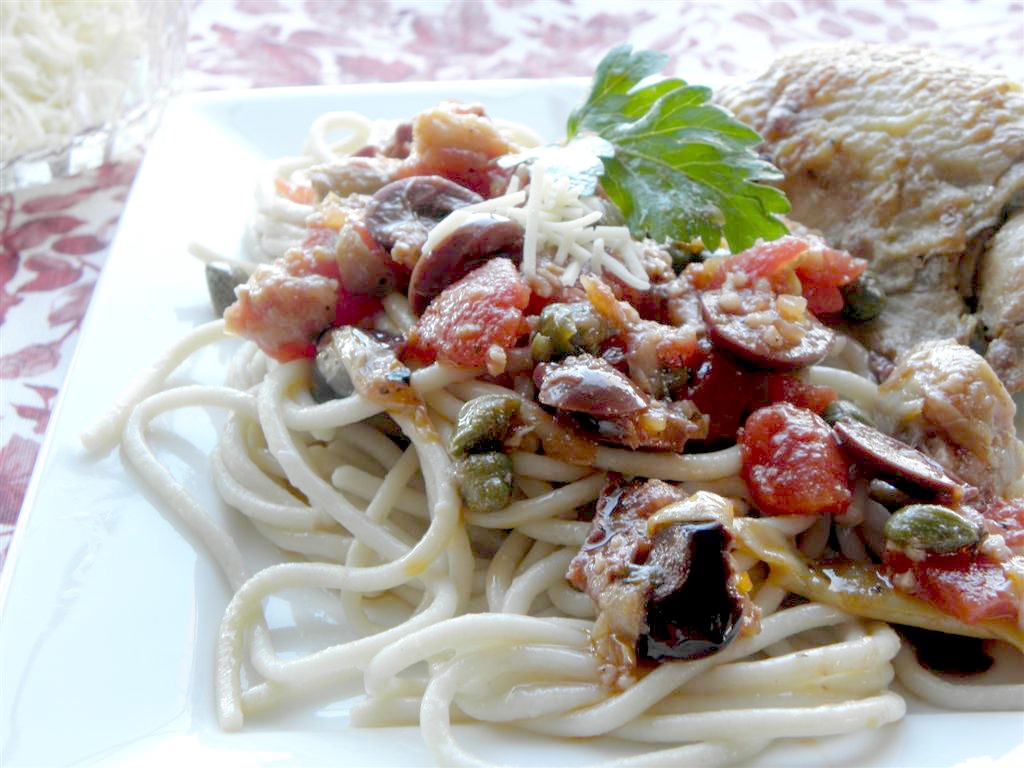 You see sometimes the hubby and I just want some flavor, more than the children would prefer that is. They don't even like simple tomato sauce. Often when I make a meal, sauce is on the side and very little is used over their pasta. Being Italian I'm pretty picky about the sauce I will eat. I really don't like any sauces that are too sweet with added sugars. Hubby and I like hearty sauces with lots of chunky bites of goodness.

As you can see from the picture, lots of chunky tomatoes, olives, and artichokes. Certain types of sauce are required for certain types of meals, but this is one of our favorites. I will be sharing my families traditional tomato sauce as soon as I get my momma's ok to release the secret ingredients!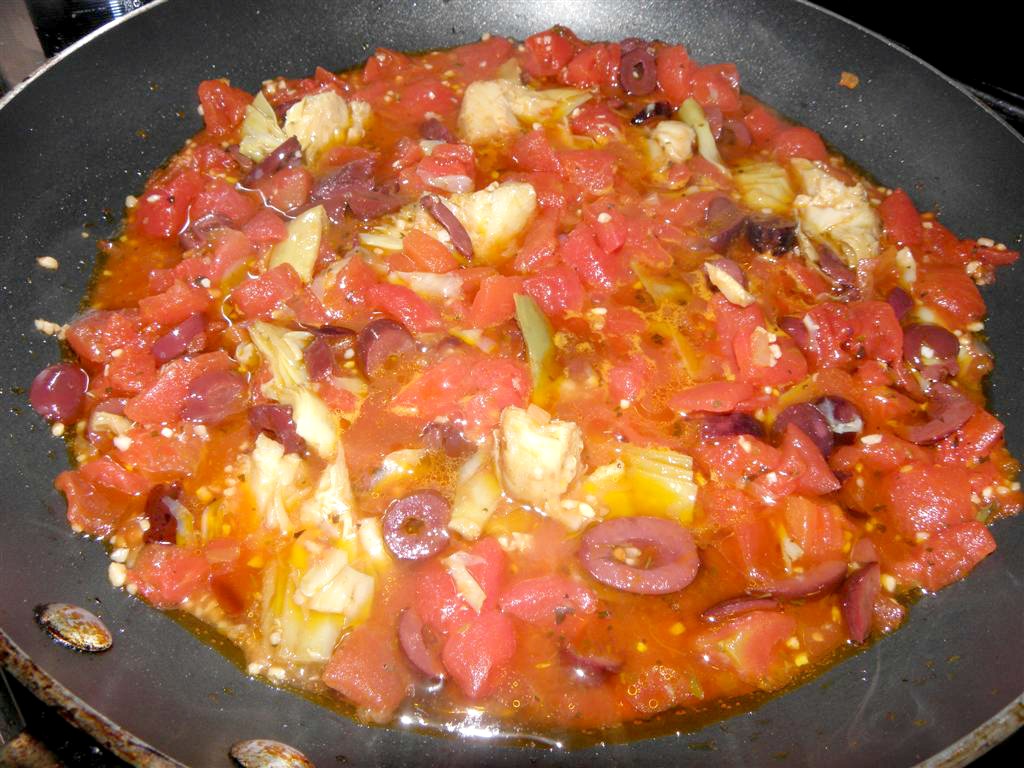 Purchasing sauce in a can or jar can be tricky if you are watching your sugar intake. I follow a simple rule. I won't purchase any sauce if any type of sugar is listed within the first five ingredients.
THIS RECIPE HAS BEEN GIVEN A FACELIFT!! NEW AND IMPROVED UPDATED PHOTOS AND SOME SLIGHT ADAPTIONS!
Visit here to see the new recipe: Classic Italian Puttanesca Sauce!