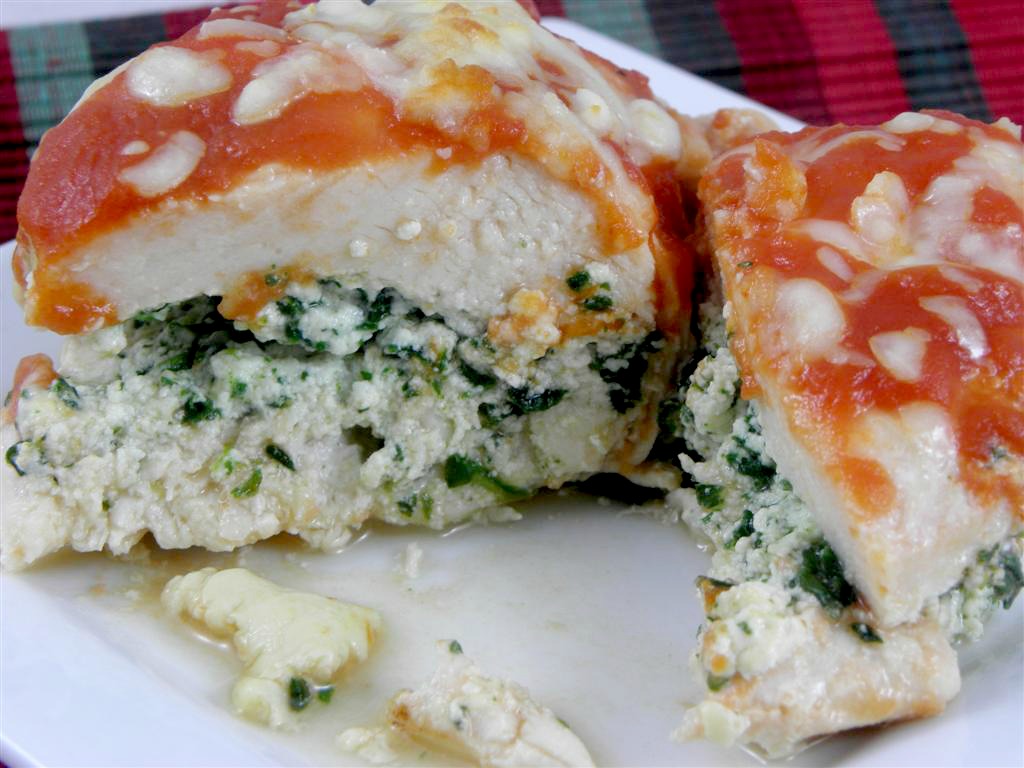 Healthy chicken breast stuffed with ricotta and spinach, topped with mozzarella is not as complicated or difficult as it looks. A GREAT dish to serve for company! They will think you slaved all day to prepare this dish.........
And they wouldn't ever have to know if you wanted to prepare this the day before and simply cook it before they arrive. You could even cook it and freeze it, thaw it out overnight and just reheat. Simple I tell ya'!
Simple enough to make on a weeknight too!
My inspiration came from the blog Skinny Taste with her recipe for chicken rollatini alla parmigiana. I wanted to make it without the parmigiana to skip the breading on the outside.
I think it is still utterly fantastic without the breading, but you can be the judge when you make it for your family. Mine loved it for sure!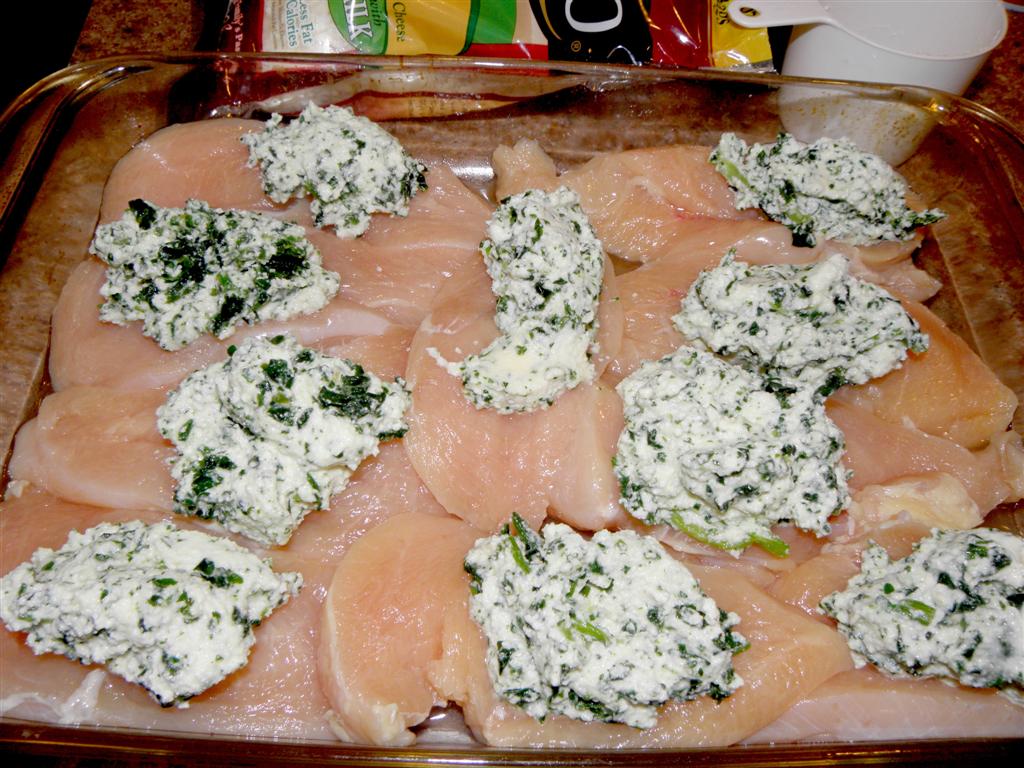 I evenly divided the mixture up between the sliced breasts and then........
rolled them up, poured the sauce evenly over the top of them and added the mozzarella!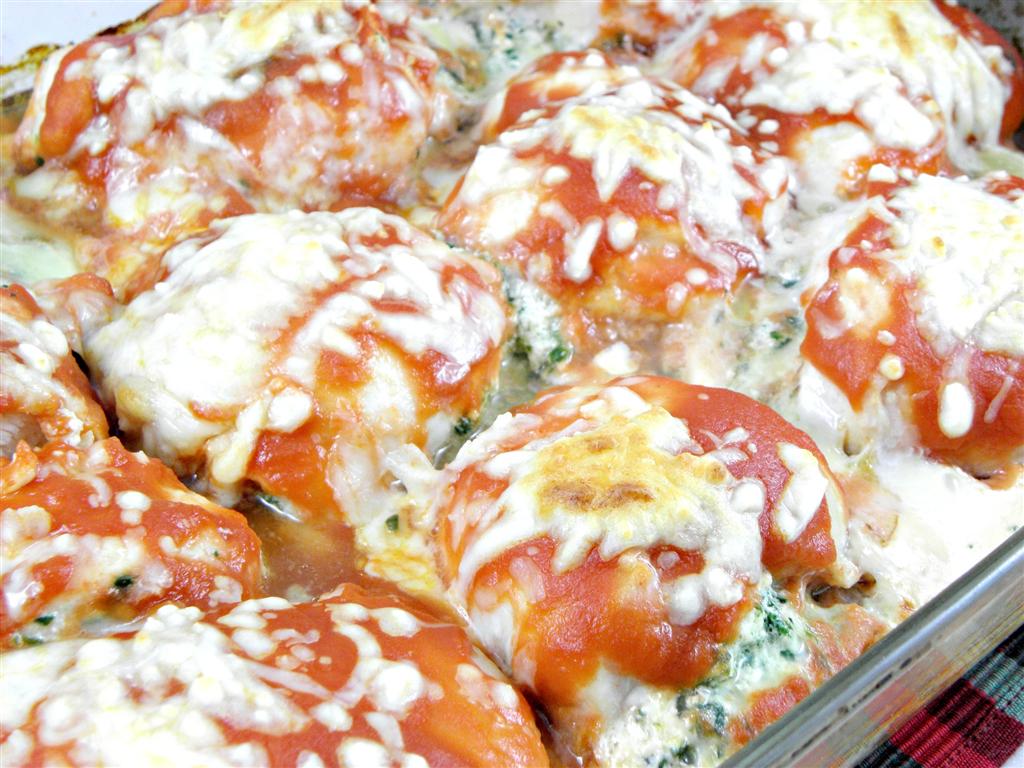 Baked for about 45 minutes and oh my!!!
Baked Stuffed Chicken &Spinach Recipe
Author:
Prep time:
Cook time:
Total time:
Ingredients
10- 4 oz thin, chicken breast or 5 -8 oz breasts, sliced in half
1 egg, beaten
1 c. frozen spinach, heated and drained of excess water
½ tsp. salt
pepper to taste
1 c. part-skim ricotta cheese
½ c. mozzarella cheese, shredded
1 c. [url href="https://www.sugarfreemom.com/recipes/quick-italian-marinara-sauce-no-sugar-added/" target="_blank" title="Quick Italian Marinara Sauce: No Sugar Added"]marinara sauce[/url]
Instructions
Preheat oven to 375 degrees.
Combine egg, ricotta, spinach, salt and pepper in a mixing bowl.
Spray a 9 by 13 baking dish with nonstick cooking spray.
Lay the chicken breast onto the dish. Top each breast evenly with the cheese mixture. Roll them up, seam side down.
Pour sauce evenly over the top of the chicken breasts.
Sprinkle the shredded mozzarella over all.
Bake for 35-40 minutes until cheese is melted and sauce is bubbling!
Serving size:
1
Calories:
205
Fat:
6g
Carbohydrates:
4g
Fiber:
1g
Protein:
33g
Notes
Weight Watchers PointsPlus: 5*