I don't know about you, but pork and crock pot have never been friends in my kitchen.
I've tried it many different ways and its never been moist enough for my liking.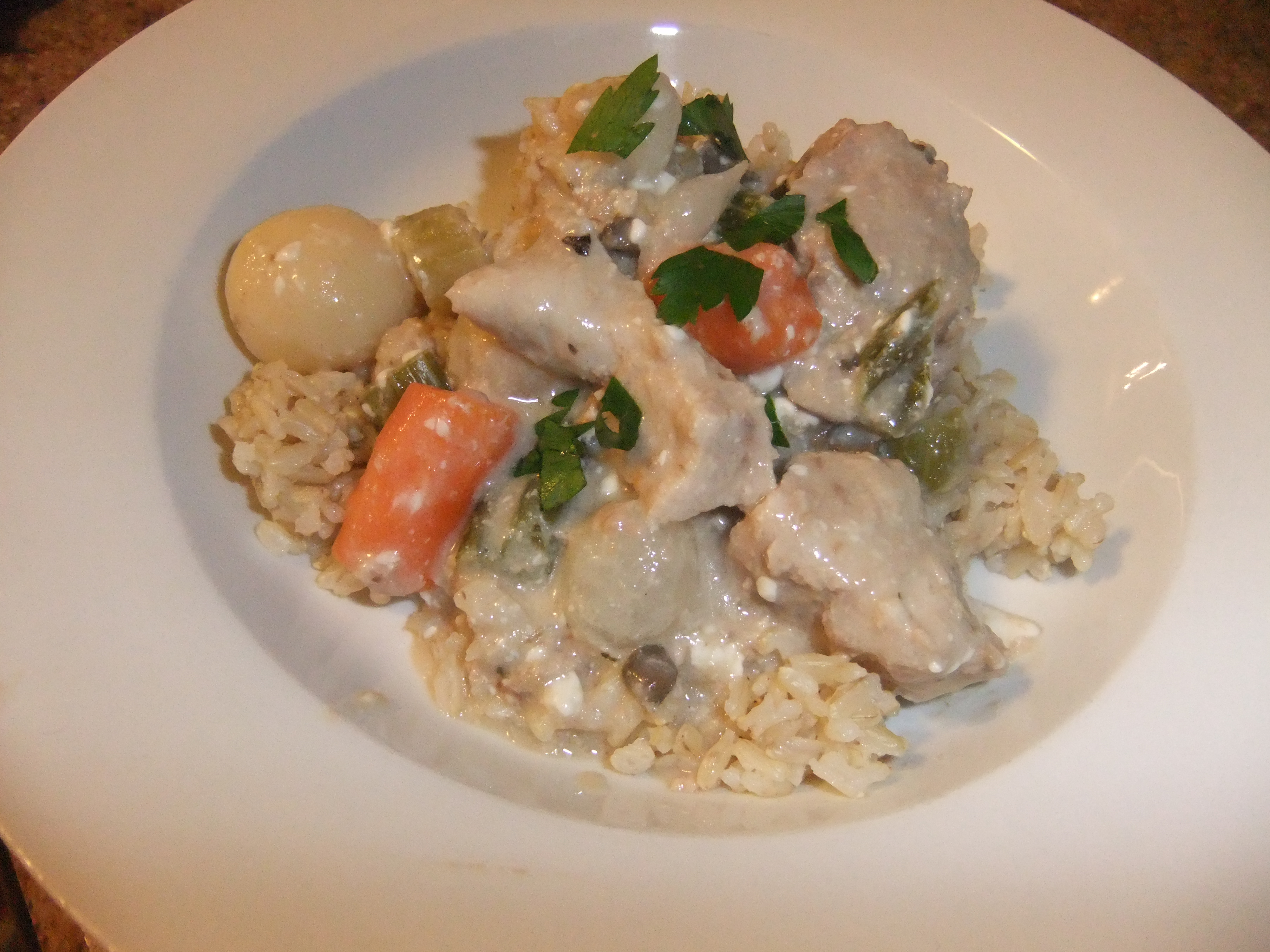 For those who know me, I'm pretty picky about moistness and won't put any recipes on this blog that don't pass my moistness test!
I decided to try my own creation, made it for my family and it passed with flying colors! I served it over some brown rice and YUM! There was even plenty left over for lunch for the hubby and I the next day.
I use alot of frozen vegetables in our home simply because I know it was packaged nice and fresh and its just plain easier for me. If you use fresh I would saute them a bit, especially with the carrots. No one wants hard carrots in their stew!
Hope you enjoy it!
Nutrition Info:
Servings: 12
Serving size: 1 cup pork stew (not including rice)
Calories: 173
Fiber: .9g
Fat: 9.7
Protein: 13.8g
Carbs: 7.5g
Weight Watchers PointsPlus: 4 (Previous Method 4)
Ingredients
2 1bs. boneless pork chops
1 can of cream of mushroom soup
1 can of cream of chicken soup with herbs
½ package of light cream cheese
1 package of frozen stewed vegetables
salt and pepper to taste
Directions
Soften the cream cheese and mix it in with the soups.
Chop the pork chops into bite size pieces.
Place the soups in the crock pot first, then add the pork chop chunks and mix thoroughly.
Cook on high for 3 hours then add the bag of frozen veggies.
Cook on high 2-3 more hours.
Place on top of cooked rice or pasta and enjoy!