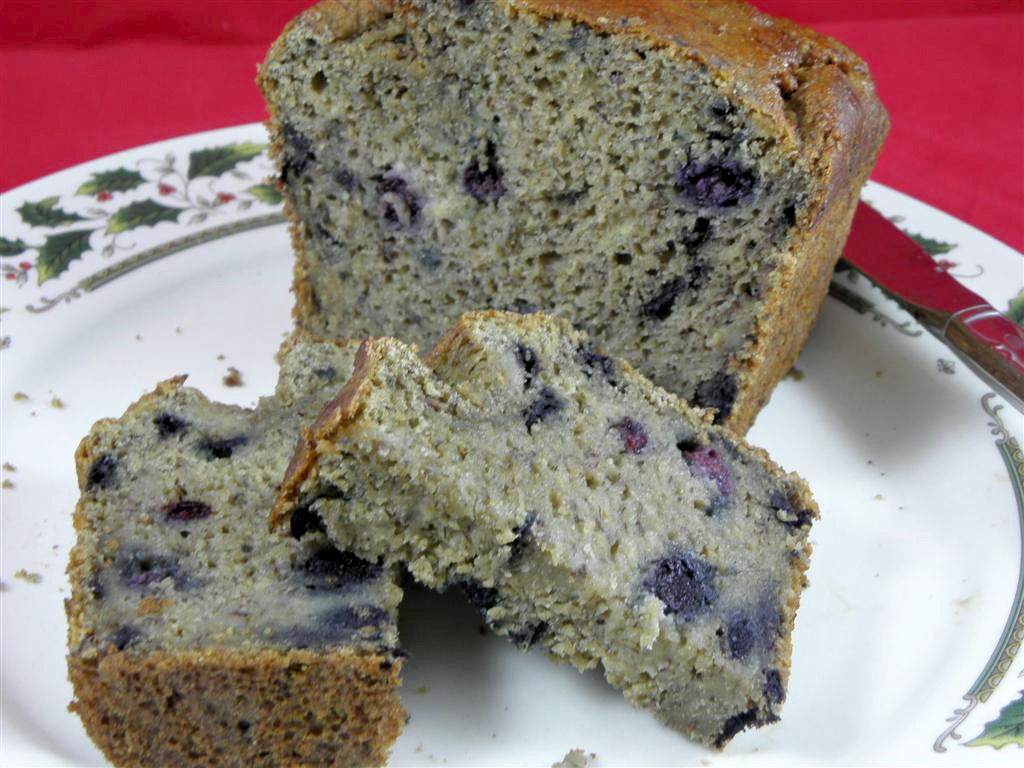 My Italian family has been making banana breads for generations. The recipe has been passed down from my great grandmother, grandmother, mother and to me. I have loved every piece of those yummy delicious breads, but I can't continue to make them as they are. I just can't use moderation when it comes to eating refined sugar and flours.
I have finally found a way to make it healthier, white flour and refined sugar- free and I'm pretty happy with the results. Of course my hubby is so accustomed to the traditional, unhealthy but decadent bread that he'll never be happy with the results. My kids on the other hand still love it just the same and so do I. I mean who can fault a banana bread with no oil, no sugar and it seriously has one gram of fat!!! I think its fabulous and I hope you will too! Adding a nice, healthy smoothie with that yummy bread would be even more wonderful!
Happy, Healthy baking to you!
Nutrition Info
Servings: 8* Calories per serving: 173* Fat: 1g* Fiber: 6g* Carbs: 37g* Protein: 6g* Points+: 4* Old Points: 3
Sugar Free Blueberry Banana Bread
[sc:Ziplist]
Ingredients
3 bananas, mashed
2 eggs
2 c. whole wheat pastry flour
1 tbsp. flaxseed meal
1 tsp. pure vanilla extract
½ c. milk, 1%
½ c. applesauce, unsweetened
½ tsp. salt
1 tsp. baking powder
1 tsp. baking soda
1 c. blueberries
6 packets Sweetleaf Stevia or ½ c. honey (this will change your nutrition info)
¼ c. water
(optional: ½ c. walnuts or pecans)
Directions
Preheat oven to 325 degrees.
In a stand mixer, add eggs, vanilla, milk, applesauce and stevia or honey and blend well.
Add bananas and blueberries and mix until combined.
In another bowl combine flax, flour, salt, baking powder and baking soda and mix well.
Mix one cup flour mixture to mixer. Add the other cup of flour mixture and then the water and mix until its all incorporated.
Spray a loaf pan with nonstick cooking spray and pour mixture into pan.
Bake for 60-75 minutes until a toothpick in center comes out easily with just a few crumbs.
THIS RECIPE HAS BEEN ADAPTED FOR THOSE WITH GLUTEN ALLERGIES- CHECK HERE: GLUTEN FREE SUGAR-FREE BLUEBERRY BANANA BREAD.