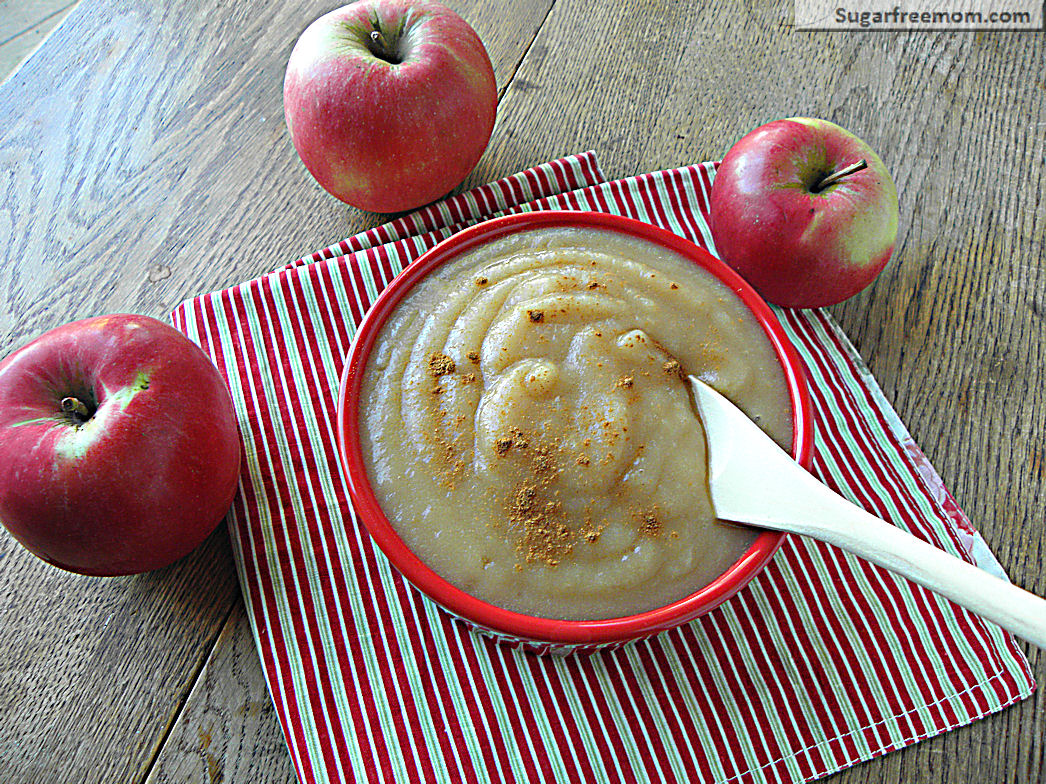 Buying applesauce already prepared is really convenient, but costly. For a lot less you can make your own, without any added preservatives or sugar.
Making it in the crock pot takes all the work out of it as well as using a food processor to blend it all up.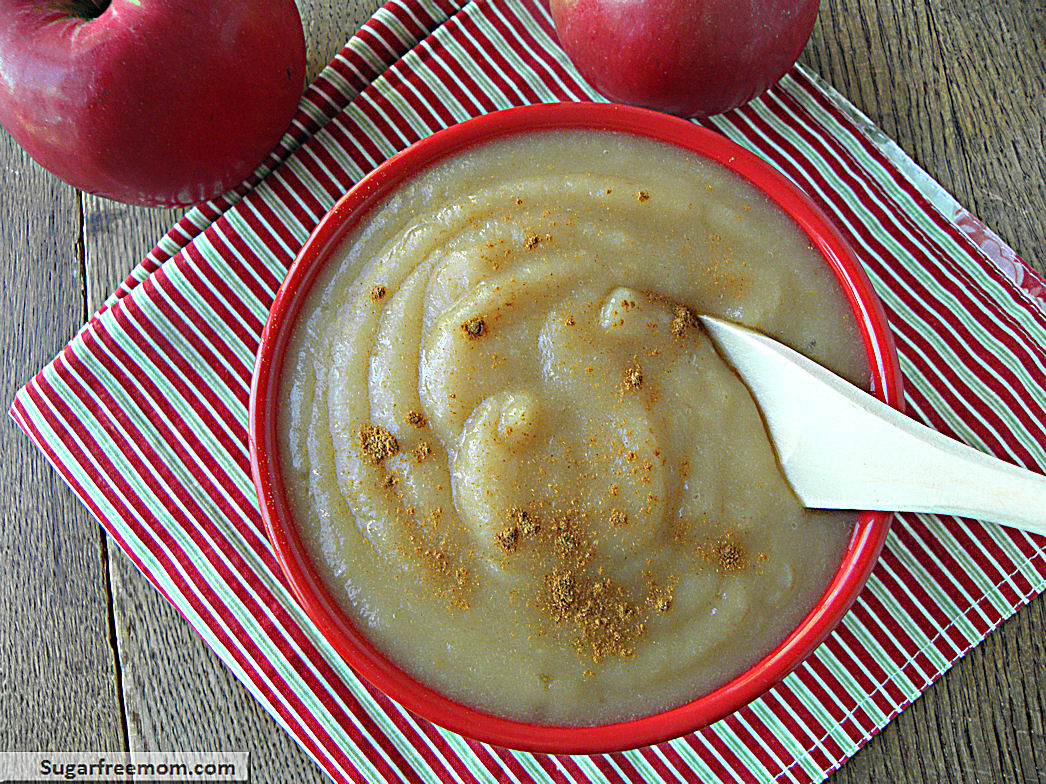 This has 2 ingredients, plus water that is it! No sweetener or any other spices were added to ours and my kids enjoyed it just fine. Feel free to taste and adjust if needed.
Adapted from my Cranberry Crock Pot Applesauce recipe and increased it as well since it goes like wildfire in my house!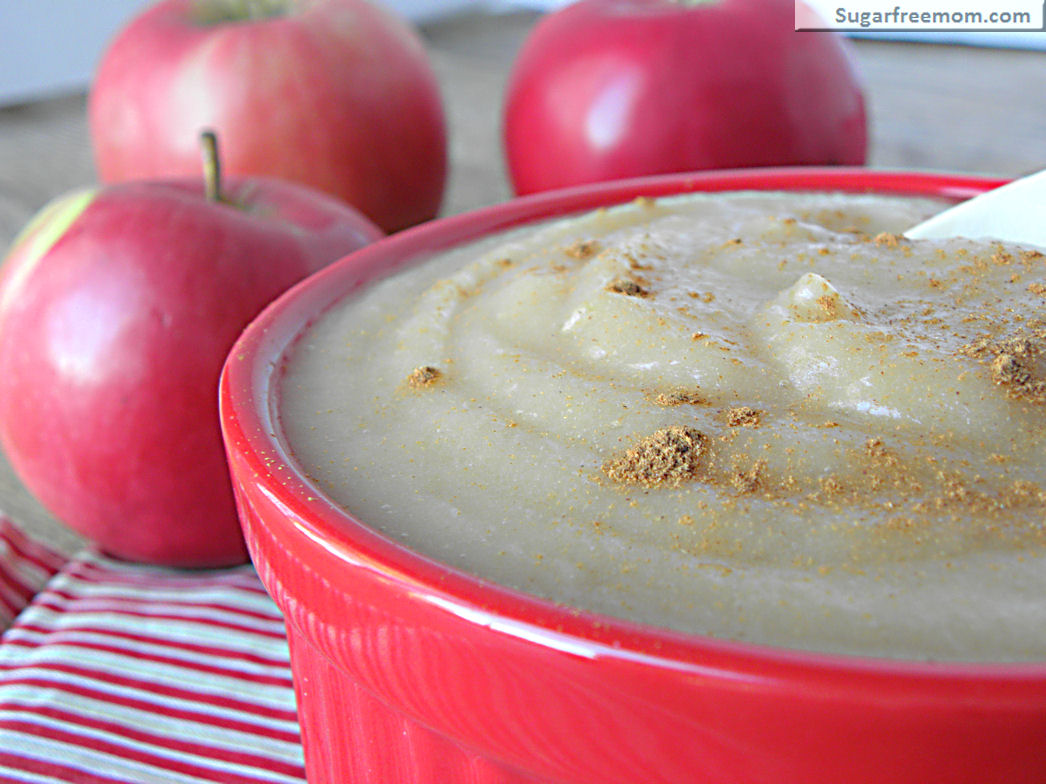 Pulse it in a blender or food processor for a smooth texture or keep it chunky, it is simply your preference.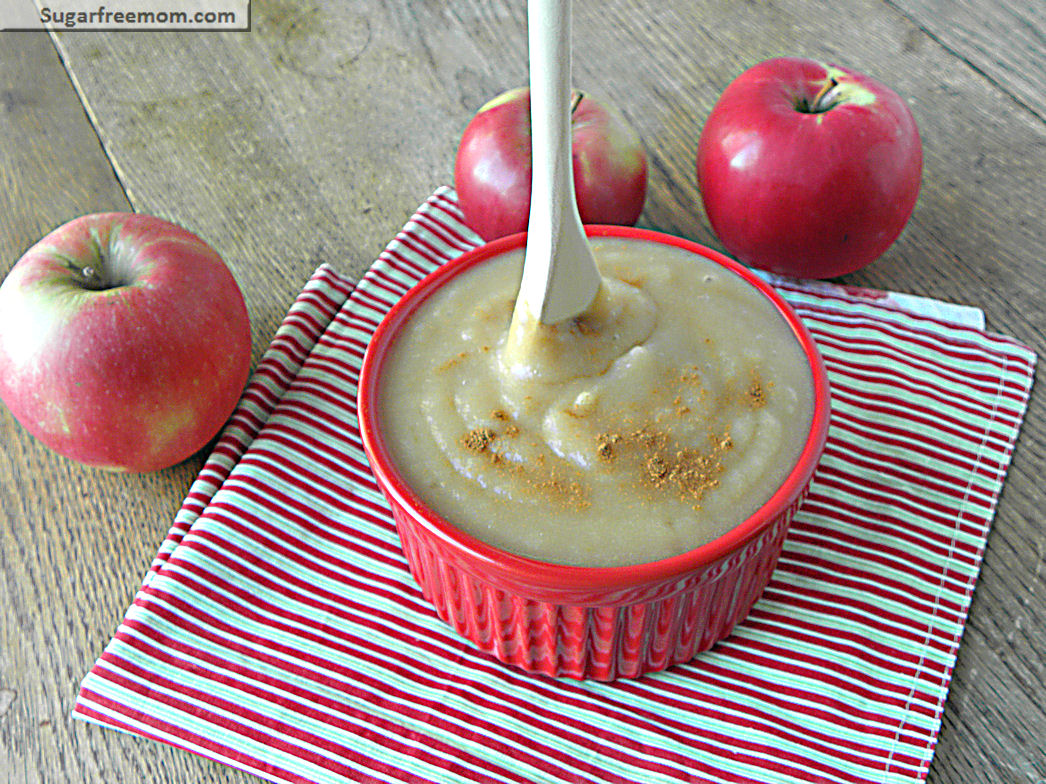 Crock Pot Applesauce: No Sugar Added
[sc:Ziplist]
Ingredients
6 cups apples, peeled, sliced
1 cinnamon stick
1 cup water
optional: natural sweetener, like liquid vanilla stevia, cinnamon, nutmeg
Directions
Combine all ingredients into slow cooker and cook on high 4-5 hours or until apples are soft. Remove cinnamon stick and discard. Pulse mixture in food processor until desired consistency is reached. Taste and add optional ingredients if needed. Makes about 3.5 cups. Allow to cool to room temperature. Store in refrigerator in a sealed container for up to 3 weeks. Enjoy chilled!
Nutrition Info
Servings: 6* Calories per serving: 65* Fat: 0g* Cholesterol: 0mg* Sodium: 1mg* Carbs: 17g* Fiber: 3g* Sugars: 13g* Protein: 0g* Points+: 2*