Sugar Free Cinnamon Vanilla Rice Pudding made even healthier using brown rice instead of white and no sugar at all!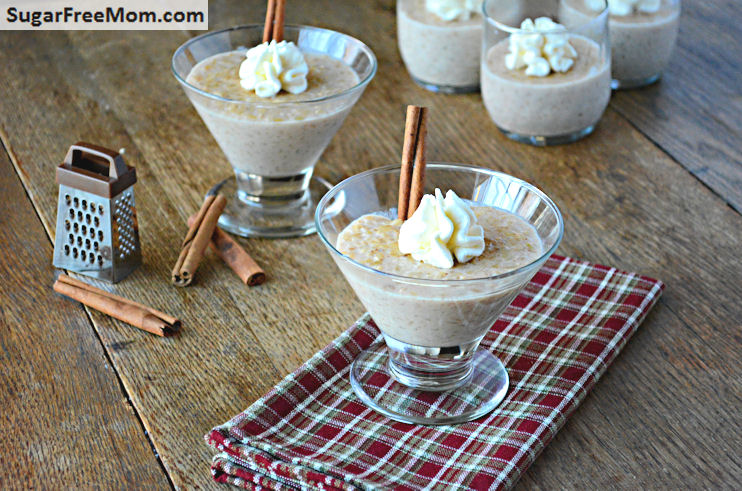 There are just some traditional recipes that have stood the test of time. Rice pudding is one of them, specifically in the colder winter's month. Comforting and warm. Of course it's easy to purchase and you can find healthier versions on the market today, but honestly it's so much easier than you ever thought to make it at home, free of additives and preservatives.
Know how to boil rice on the stove? It's truly that simple. If you have a rice cooker which most of us do today in many kitchens, you can use that then simply mix in the rest of the ingredients. You'll be surprised at why you've not tried making this at home before and never want to go back to a store bought version.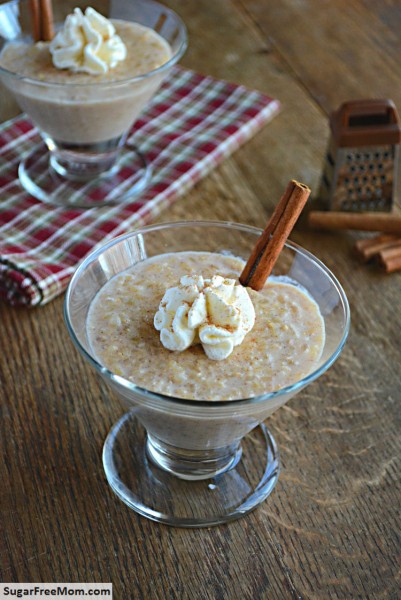 Another warm spice in the cold winters month is cinnamon. For me, it just goes hand in hand with vanilla in this creamy pudding. Enjoy your rice pudding warm or chill and add a dollop of whipped cream. A wonderful little afternoon snack for the children after school!
This recipe can easily be made dairy free by subbing the milk used for unsweetened almond or rice milk.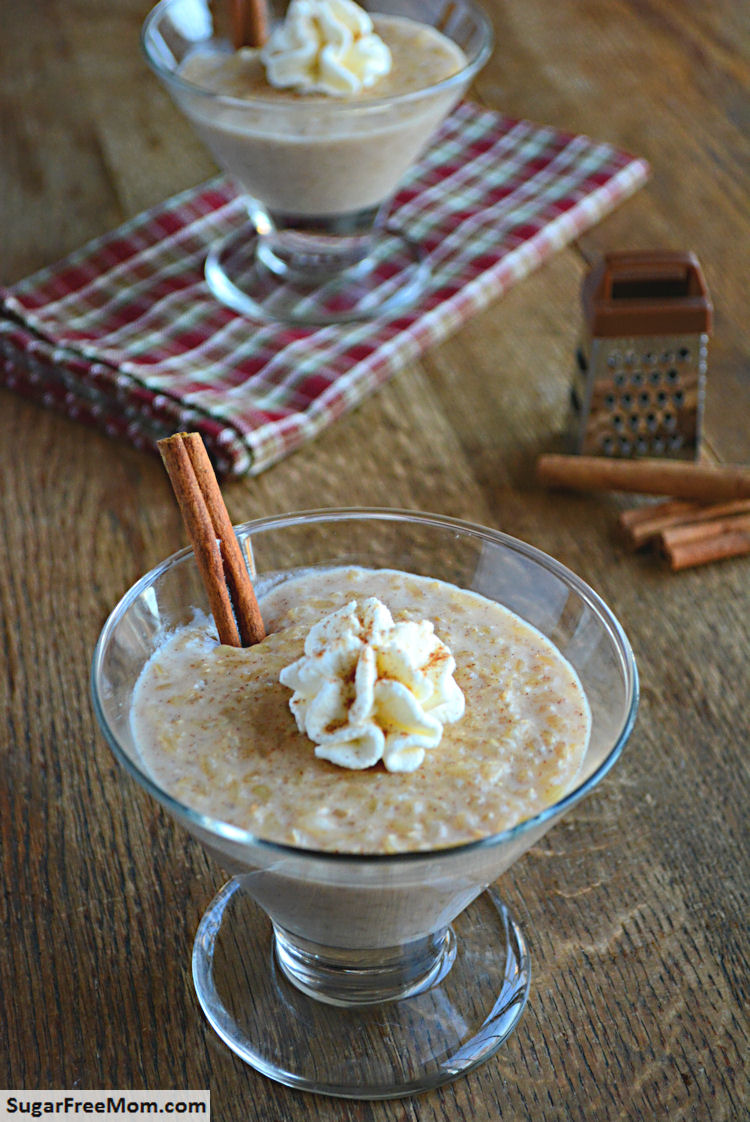 What makes this recipe outstanding is the use of Cinnamon flavored liquid stevia. Or you could use vanilla as well. Other sweeteners can easily be adapted. Once you cook the rice the additional ingredients are added at the end so you can choose your sweetener of choice. But for the most natural sugar free substitute out there, stevia is my choice every time hands down. I've provided the nutrition info below and you can find the recipe over on the Sweetleaf Stevia Website under desserts.
View the Recipe Here: Sugar-Free Cinnamon Vanilla Rice Pudding!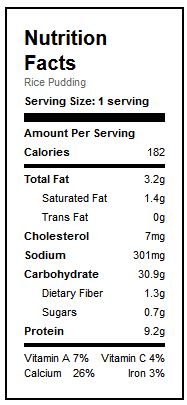 Enjoy with a nice Hot Chocolate!