I've been wanting to make homemade applesauce forever!
I've also been wanting to use up the fresh cranberries in my fridge that I bought at whole foods on sale last week! I try really hard to use up whatever fresh fruit and veggies I have in my fridge, which is why I often opt to buy frozen for this very reason! I don't like being under a deadline to use a particular food. Well, the sale got me and I bought the fresh cranberries. So far I've made some baked oatmeal with them, banana bread, cookies and cake recipes are in the works, and then of course this recipe I'm sharing today.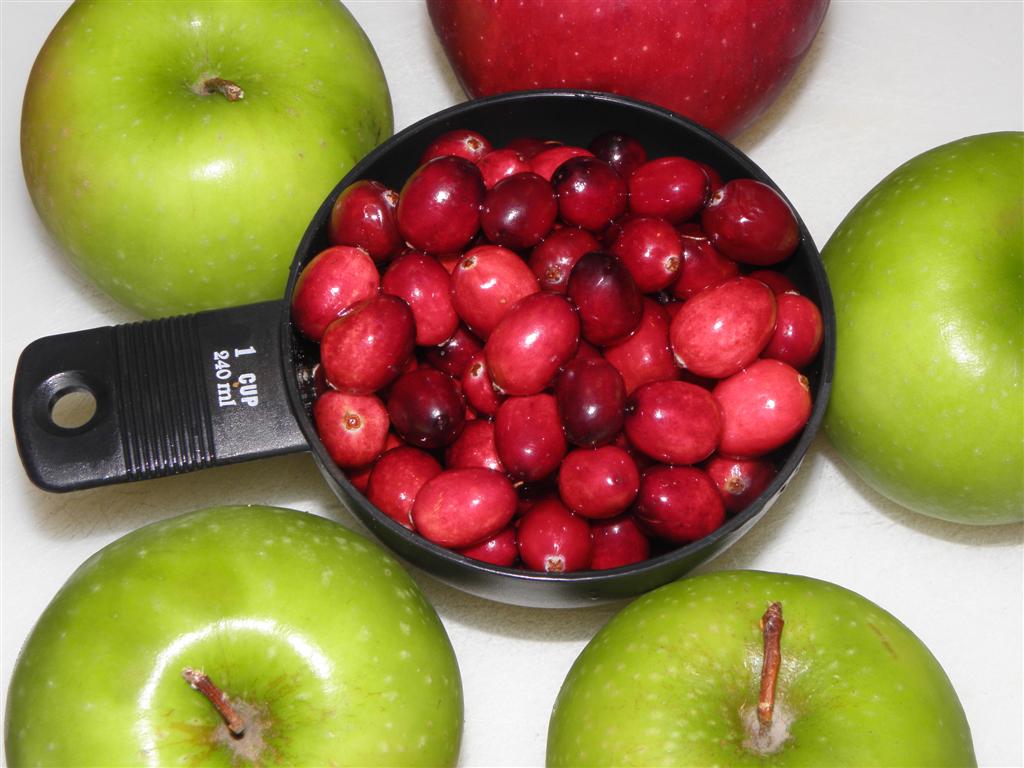 I could still probably make another batch of this fabulous applesauce and still have cranberries left over!
I use my oven and my crock pot as much as possible simply because I don't like to stand over a stove to cook. Throwing all ingredients in until tender is fabulous then using my Cuisinart food processor to blend it smooth, another fab invention! If you don't have a food processor you can just try a hand blender or even a potato masher to make the applesauce. But if you are looking for a wonderful kitchen appliance for Christmas to hint to a loved one, I highly recommend a Cuisinart Food Processor! I received my Cuisinart Food Processor for a wedding gift almost 15 years ago! It has been nothing but wonderful. I haven't had any problems or parts that needed any replacing in all these years. Truly one of the best wedding gifts I ever received! Of course I am sure there are more newer versions that are fabulous and you can check the Cuisinart Webstore for other great options, but making the investment is well worth it and will last a really long time!
If you or your crew are not keen on fresh cranberries (my daughter loves that its PINK!) then simply omit the cup of cranberries and add a cup of pears or just another cup of apples would be fine too. Sweeten to taste with your favorite sweetener, my preference is Sweetleaf Stevia (use my code: YAJ035, to receive $5 off) but my kids prefer honey. Add what you like to cut the tartness of the cranberries. If you choose to use honey, you can add a half cup to the crock pot with the cranberries and apples. We even enjoyed it warm after I made it, but chilled is just as divine!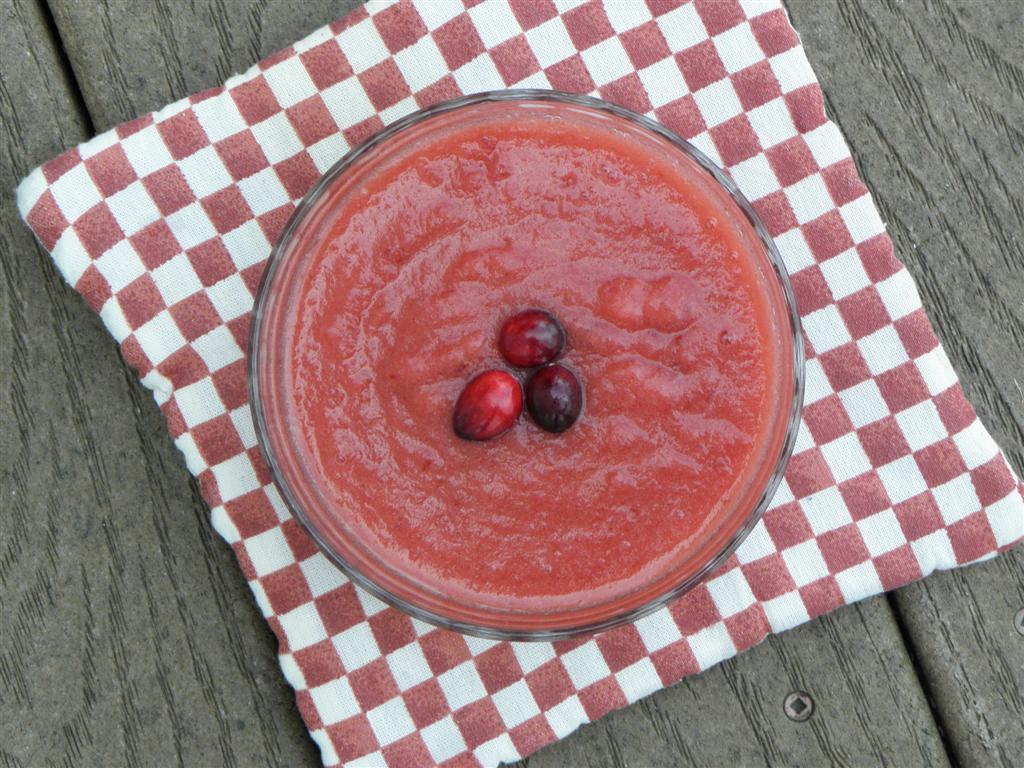 Nutrition Info (NutritionData.com)
Servings: 5 -½ c. Calories per serving: 73* Fat: 0g* Fiber: 3g* Carbs:20g* Protein: 0g* Points+: 2* Old Points: 1*
Crock Pot Cranberry Applesauce
[sc:Ziplist]
Ingredients
5 apples, cored, peeled and sliced
1 c. fresh cranberries, washed
1 c. water
1 cinnamon stick or 1 tsp. ground cinnamon
sweetener of your choice to taste
Directions
Combine water, apples, cranberries and cinnamon in crock pot.
Cook on high 4-5 hours until apples are soft. Discard cinnamon stick.
Place the mixture into a food processor and process until smooth or pulse slowly and leave some fruit chunks and texture in the applesauce if you like it like that.
Add your sweetener and chill.