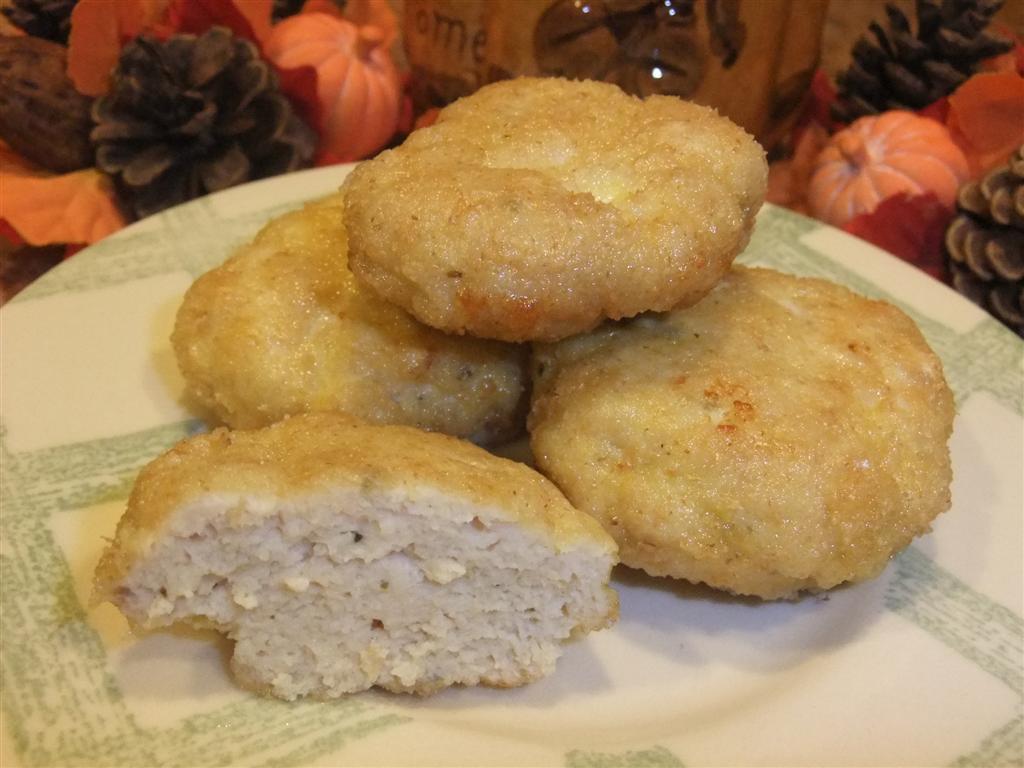 My kids love nuggets, I mean what kid doesn't, right?
Even adults like nuggets too!
I have been buying frozen ones weekly simply because of convenience sake. I really don't like my kids eating them, but being a busy mom, its a pretty quick meal. I have to be honest and say I never, ever thought I would make my own, EVER, but mommy guilt got the best of me. I didn't want my kids eating this processed chicken stuff any longer!
When I first saw the recipe from Skinny Mom's Kitchen, I knew I had to try it. I was a little nervous about grinding up whole chicken breasts in the food processor having never done that before and even more concerned about taking all this time to make them and my kids not liking them. So I tried to talk myself out of making them, but as soon as the bag of frozen chicken nuggets I had bought were almost gone, the stirring for homemade ones came back!
No lying here, they took quite some time to prepare and of course, were very messy. But I am so happy knowing what exactly my kids are eating in these nuggets; Real chicken and seasonings and nothing else!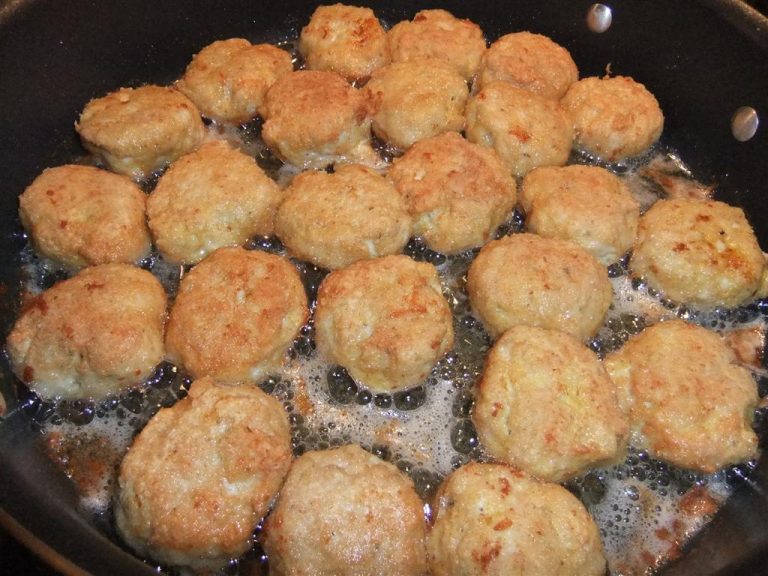 I have about 40 pieces and that batch will last quite some time! Not only that, my kids said they were the best nuggets they have EVER eaten, now that is saying something! Hubby's eyes lit up with love and awe when he bit into one of them!
I changed up a couple of ingredients from the original recipe since my Italian background is evident in my love for GARLIC. In fact, adding some Garlic Fries to this meal and your family will be in AWE of you AWESOMENESS! Really simple ingredients equal a whole lot of flavor in these nuggets.
Of course, my hands were so messy during the preparing I only have the after pics for you!
Skinny Mom's Kitchen suggests reheating simply by baking them on a cookie sheet at 350 degrees for 20 minutes. I did just that and they were still just as good as when they were first made! Thank you Skinny Mom's Kitchen for a fabulous recipe!
Seeing that I was once a public school teacher, I enjoy giving grades! All recipes tested in Sugar-Free Mom's kitchen will receive a rating for taste, prep/ cook time and either family friendly and/or weight loss friendly. Hope you enjoy!
Sugar-Free Mom's Review Rating
Taste: A+
Prep time/Cook time: B- (quite messy and lengthy, but worth it!)
Family Friendly:A+
Weight Loss Friendly: C+ ( I wouldn't eat these regularly, but if you really are craving something, these are a healthier choice then take-out!)
Nutrition Info:
Servings: 40 nuggets* Serving size: 4 nuggets* Calories: 413* Fat:25.4g*Fiber:2.2g* Carbs:13.2g* Protein:37g* Points+:11* Old Points 10*
Homemade Chicken Nuggets
[sc:Ziplist]
Ingredients
3 whole, boneless, skinless chicken breasts
2 tsp. salt
2 tsp. Italian seasonings
1 tsp. garlic powder
¼ cayenne powder
1 ½ c. whole wheat pastry flour
3 eggs, beaten
1 c. canola oil
Directions
Place chicken, garlic powder, Italian seasoning, cayenne and 1 tsp. of salt in the food processor and process until smooth.
Combine 1 teaspoon salt with flour in a bowl and beaten eggs in another bowl.
Using a small cookie scoop or tablespoon, roll the chicken paste into a ball and flatten. I suggest making as many as will fit into your egg bowl before coating them in flour as your fingers get quite sticky.
After dipping in egg on both sides, dip into flour. Make sure both sides are coated well. Place them on a plate or baking sheet until you are ready to fry them. Continue with the rest of the chicken paste.
Heat oil in a large fry pan and place as many as will fit without overlapping. Fry 3-5 minutes on each side until browned. Find your thickest nugget and check to make sure inside is not pink.
THIS RECIPE RECEIVED A MAKEOVER AND BECAME GLUTEN FREE, CHECK HERE FOR THE NEW VERSION: Gluten Free Baked Chicken Nuggets with Honey Mustard Sauce!