Low Carb Chicken Parmesan Calzone made grain free!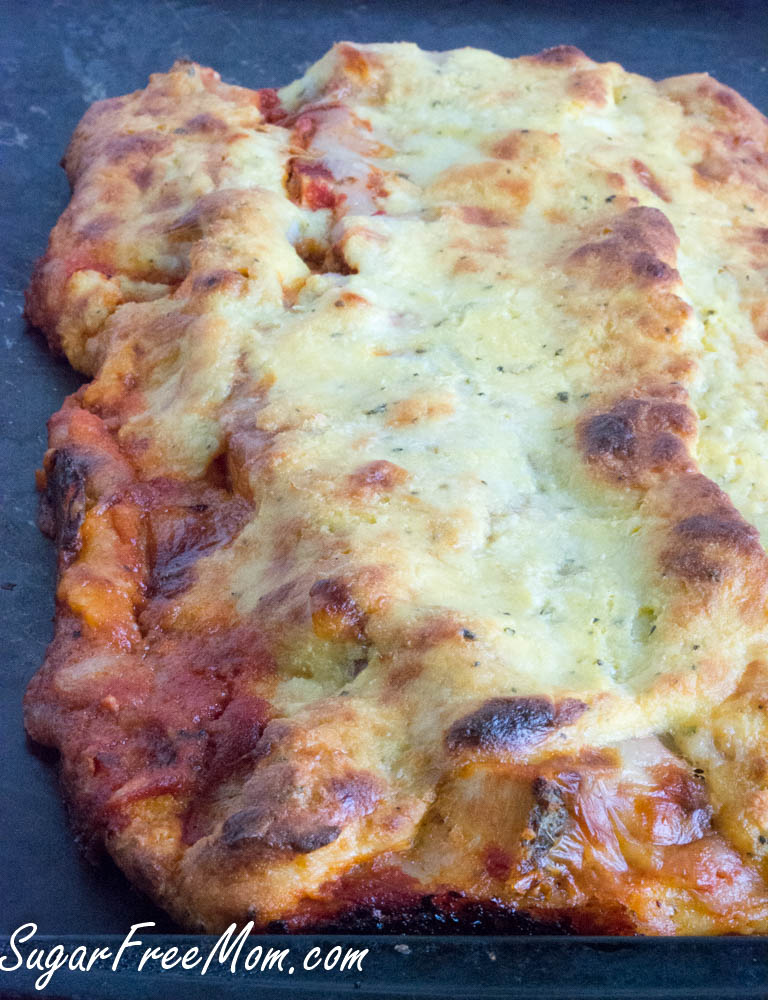 Calzone. Stromboli. Whichever you call it, it's basically the same thing.
A stuffed rolled bread. Usually. But not in this case.
It certainly looks like dough but it's not. It's low carb using my Grain Free Pizza Dough recipe. The first calzone I ever made for the blog used Whole Wheat flour and you can check that out here. The second calzone I made for the blog used this low carb pizza crust dough, called Bacon Cheeseburger Calzone and it's been a huge hit with everyone who's tried it.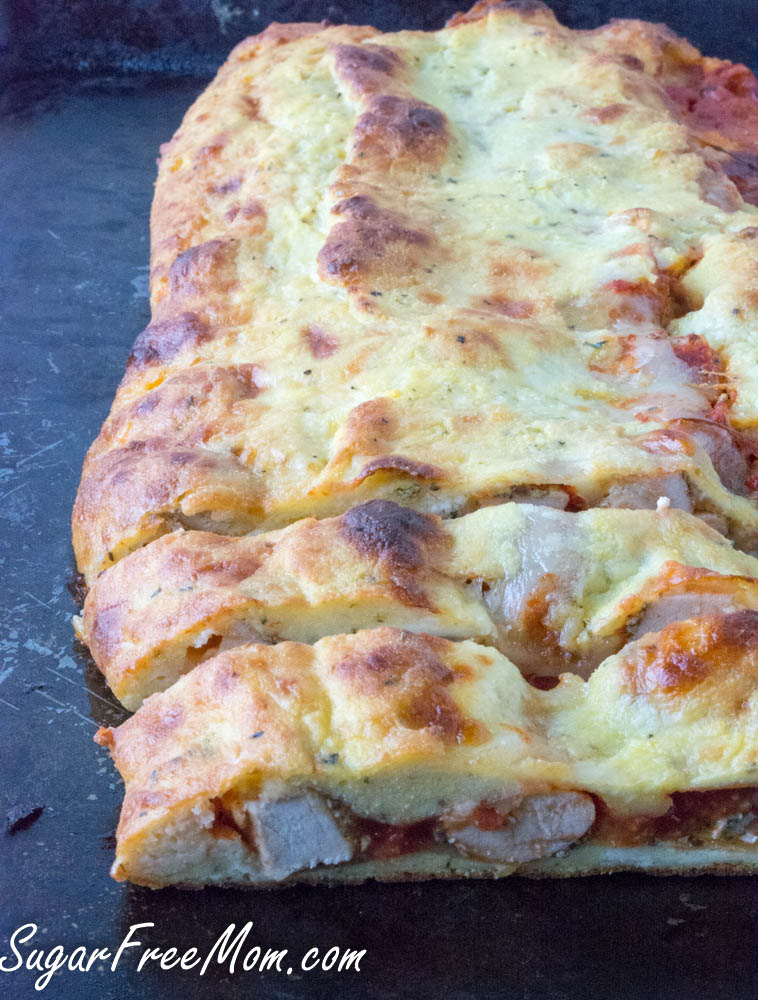 I grew up eating homemade pizza or calzone once a week in my Italian family. If you know about my Italian dad as I've written about him a few times, (if you don't you can read about him in this post for my Spaghetti Squash All Carbonara), then you know you shouldn't mess with his Italian bread or calzone. I messed with something near and dear to his heart and HE.LOVED.IT. ANYWAY.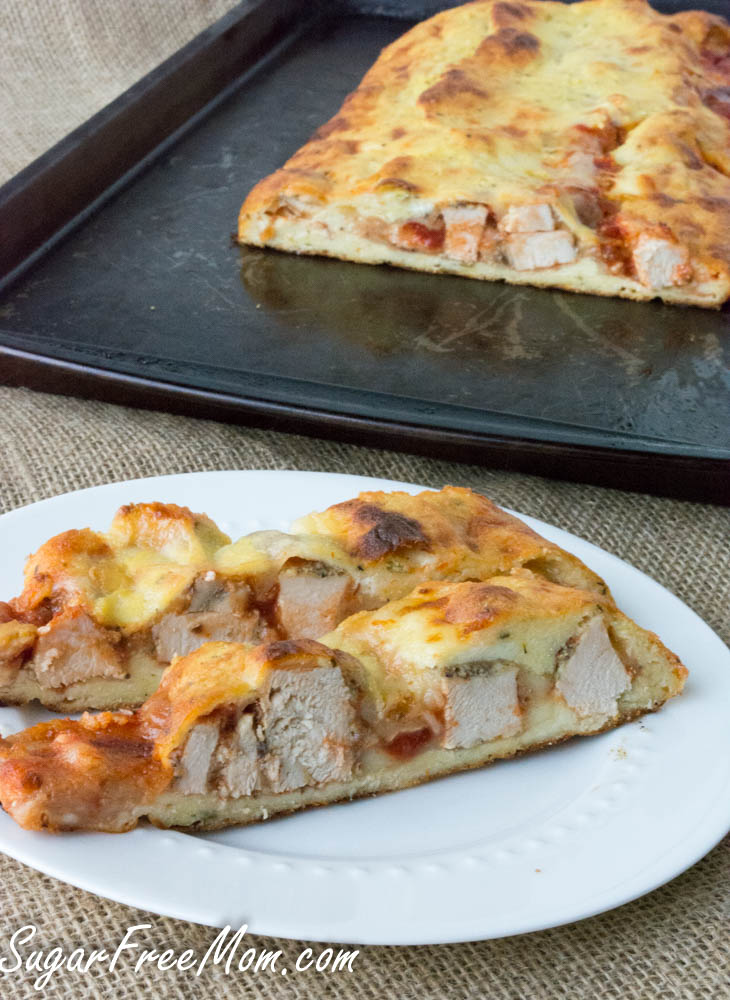 'Course I didn't tell him when he came over with my mom one weekend while their kitchen was being renovated.
With everything in me I COULD not tell him this wasn't made with regular dough. I COULD NOT. I needed to see if I could pull this one off without an issue.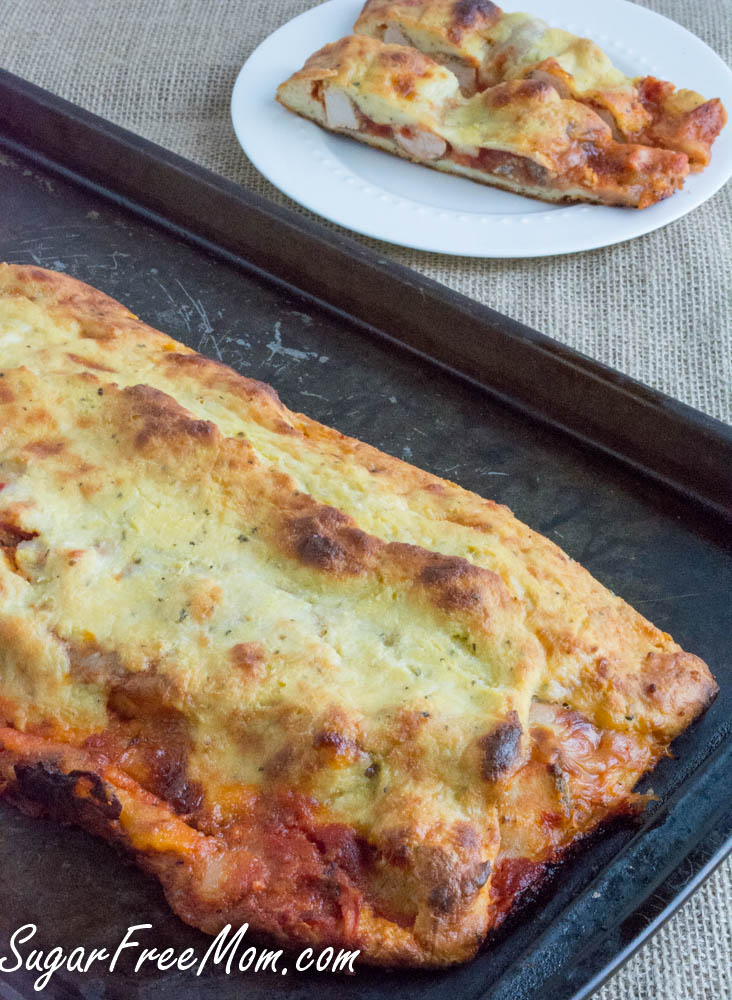 While it looked kind of flatter in my mind than what I had hoped it to look like, my mom tells me this is the way homemade calzone should look when you make the dough from scratch. So I don't care anymore if it doesn't look fluffy like traditional calzone.
It's spot on tasty and that's all that matters in my mind. And the fact it's a low carb copycat make it even better!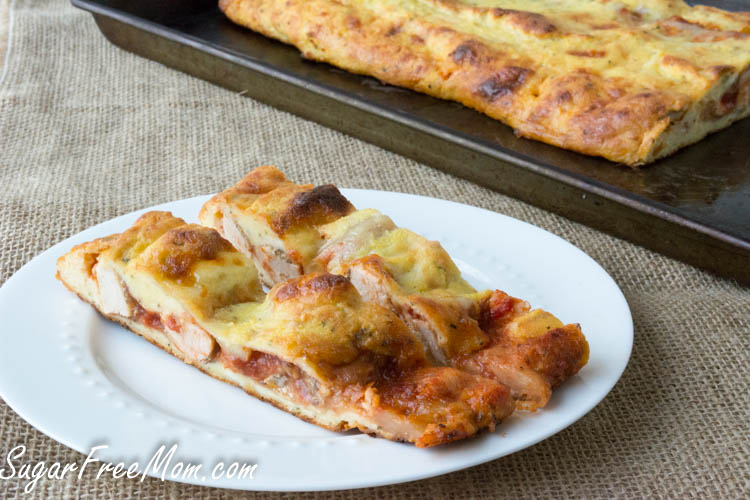 This recipe is using my low carb pizza dough within the nutrition info, so if you have something else to use you'll need to figure out the filling separate from the dough I used.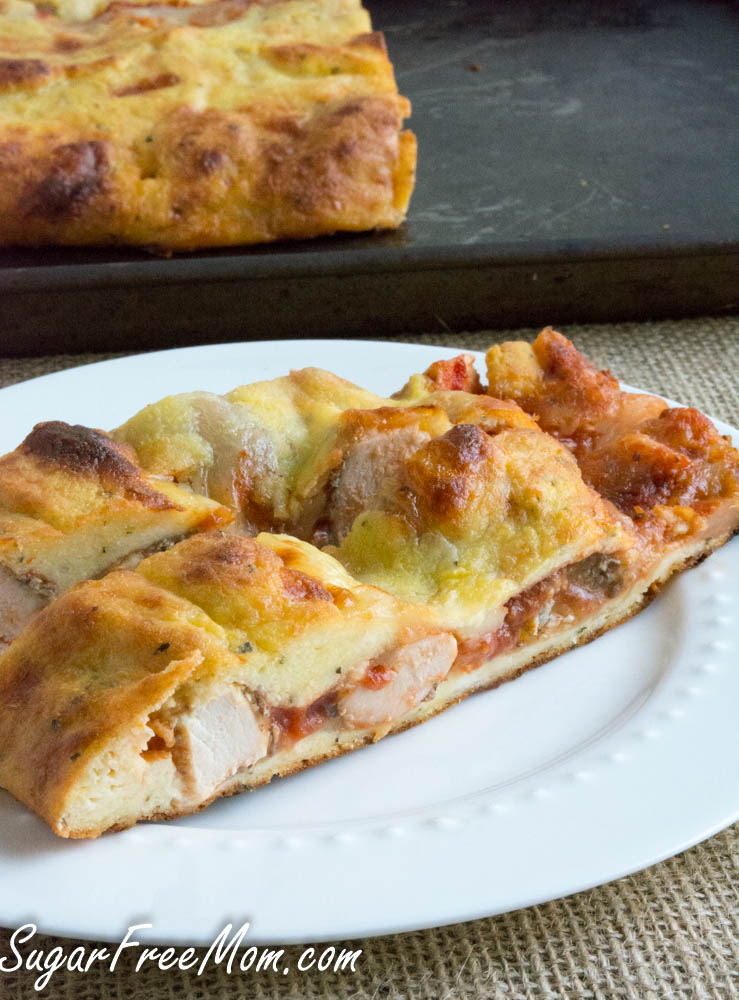 My dad remarked how he couldn't even tell it wasn't made with typical dough. And he ate 2 pieces, SCORE!
Even my picky carb loving hubby commented it was delicious. Another win in my house. Hopefully in yours too!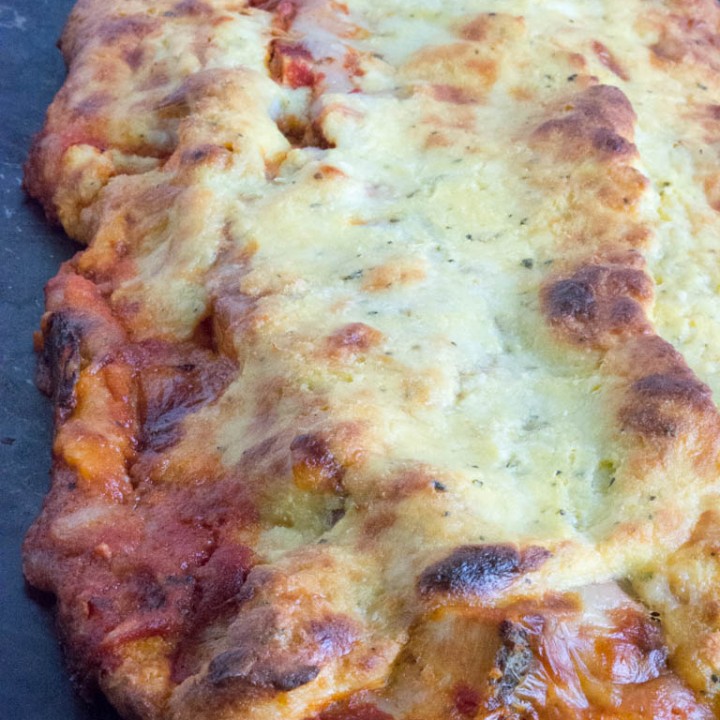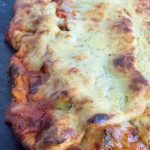 Print
Low Carb Chicken Parmesan Calzone
Instructions
Slice chicken in half, lengthwise, pound thin, set aside.

Whisk the eggs in a shallow bowl.

In another shallow bowl whisk together the Parmesan with the dry seasonings.

Preheat oven to 350 degrees.

Dip the breasts into the eggs then into the dry mixture.

Lay breasts on a baking sheet and bake 30 minutes.

Prepare pizza dough and place on a parchment lined baking sheet while chicken is cooking.

Once chicken is done, chop into bite size pieces, place in a bowl and mix in the marinara sauce.

Increase oven temperature to 425 degrees.

Place ½ the provolone cheese down the middle of the dough.

Place all the chicken on top of the cheese and lay the remaining provolone over the chicken.

Use the parchment to lift one side of the dough over middle of the filling.

Do the same with the other side and press dough together with wet fingers.

Bake calzone 20 minutes. Allow to cool 10-15 minutes before slicing.
Nutrition
Serving:
1
slice
|
Calories:
363
kcal
|
Carbohydrates:
8
g
|
Protein:
28
g
|
Fat:
23
g
|
Saturated Fat:
11
g
|
Cholesterol:
161
mg
|
Sodium:
911
mg
|
Potassium:
183
mg
|
Fiber:
5
g
|
Sugar:
2
g
|
Vitamin A:
250
IU
|
Vitamin C:
1
mg
|
Calcium:
201
mg
|
Iron:
1
mg