Anyone who has ever wanted to lose weight at one point in life or another has chosen a method or way they felt would help them to do just that.
It may have been a new diet plan advertized that sparked initiation, it may have been a friends weight loss that encouraged a person to find a solution. No matter what the initial fuse was to begin, everyone has started with some type of plan of action. I will eat this or I won't eat that, I will exercise, etc.
If you have been struggling with your weight and have tried multiple methods to lose it, then you are no stranger to fad diets and how they just don't work for lasting change. I know because I've done them. In the end, sadly, often more weight is gained than when the fad diet was begun.
Consistency in daily, healthy habits is what will pay off into your future and is the only thing that will promote permanent changes in your lifestyle.
These are my top 5 weight loss steps that have helped me to lose weight and keep it off that I still continue to use today to maintain my healthy weight.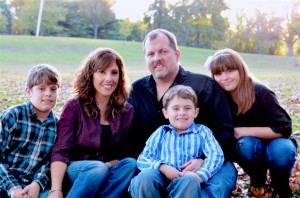 1.SET A SHORT- TERM GOAL
Long term goals are healthy to have, but like the name, they take a LONG time to achieve. Waiting for them to manifest may seem like forever especially if weight loss doesn't happen every week and from experience it doesn't. Setting short- term goals has been the key for me to not get discouraged as I was slowly losing weight. I had the larger target in the back of my mind, but it wasn't what motivated me weekly. I needed something short and attainable to feel some sort of accomplishment. Do you know what I mean? Have you been there? A weekly goal or a monthly goal is a whole lot easier to achieve than setting a goal to lose 50 pounds by next year. Your goal also doesn't have to be, (and I don't believe it should be) related to losing a # of pounds on the scale because often times many factors effect those numbers. Think more about exercise goals, eating healthier, drinking less soda or coffee, trying a new vegetable. When you focus on these short weekly or monthly goals you WILL be encouraged and motivated because you are sticking to your word and being accountable to yourself. The end result WILL be weight loss.
2. BUDDY UP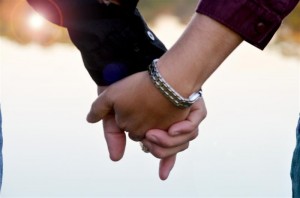 I've found that without support, success in weight loss efforts are difficult and lonely. Having just one person you can talk to that understands what you are going through is vital. Someone you can share your daily struggles, temptations, disappointments, and victories with is crucial to your commitment and sticking with your plan. A buddy will encourage you, tell you not to give in, remind you of your goals and cheer you on when you succeed. If you don't have anyone in your life like that, find someone. Look at your church, walk in your neighborhood, get a gym membership, follow blogs online, but the most important thing is to simply connect with others. It's no fun doing it alone!
3.COUNT CALORIES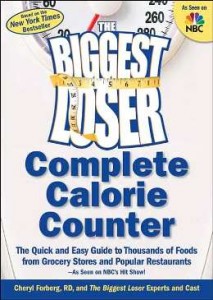 Many people hate hearing this, but it is the simple, honest truth. Counting calories has worked for me like nothing else I have ever tried before. "EYE"ing foods to decide if it was a half cup, 3 ounces or tablespoon, never, ever worked for me. My portion control was out of whack from years of over-consuming. MY EYES DECEIVE ME every time! My eyes want MORE. I have tried other ways to get around this simple yet very effective tool of weighing and measuring my food, but I must always go back to it whenever I feel I am getting too comfortable and overeating, even on healthy foods. Weight Watchers is a fabulous system that might be easier for you than counting calories. There are many easy calorie calculators online to input your daily food. I've used Sparkpeople.com for a long time and find it quite easy to use. You can purchase a calorie counting book as well. Knowing how many calories you consume daily will be shocking, but extremely helpful! If the idea turns you off and makes you feel restricted, think about this: Has doing what you've done so far got you to where you want to be? If you can answer that with a yes, fine, your system is working for you. If not, you must change something or will continue to get the same results.
4.BECOME A FOOD LABEL EXPERT

I became a food label expert because I wanted to rid my body of sugar. I learned what I know from the Prism Weight Loss program back in 2004. The program did not advocate eating any items unless sugar was listed as the fifth ingredient or higher. Enriched wheat flour is just white refined flour and that turns to sugar in your body. So saying you are going to eat foods that have no sugar or white flour in them can be a pretty hard task when you start reading the ingredients on the back of an item. Learning about food labels is very important if you want to get rid of cravings for sugar. I had no idea how deceptive marketing was until I started looking for products without white flour or sugar. Just because healthy products say WHOLE WHEAT on the front of their sweet, nice looking, packages does not mean they actually are! Did you know that about 90% of the whole wheat breads on market shelves are actually just enriched wheat flour which constitutes nothing more than white processed flour stripped of all things healthy? Here are the common ingredients that are actually just another word for sugar that I avoid in all packages: dextrose, maltodextrin, brown sugar, light brown sugar, maple syrup, molasses, corn syrup, high-fructose corn syrup, maltose, malt syrup, rice syrup, corn sweetener, agave nectar, sucrose, sorghum syrup. As far as whole grain breads are concerned, unless it says Stone Ground Whole wheat, rye or whatever grain it is, I won't purchase it. Just being more aware of what products you buy and what is in them will be empowering! Check out my video series all about reading food labels!
5.FOOD PLANNING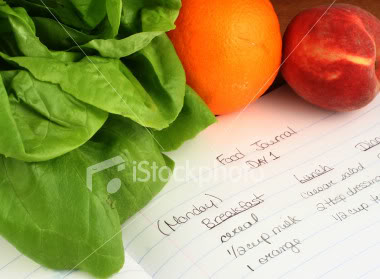 This is an absolute MUST! You can not just wing it to lose weight. It is a concentrated effort and work! I do not know one single person who simply stopped eating such and such and the weight was flying off of them. If you write down your food you are planning on eating today, you will most likely stay as close to it as possible, especially if you already calculated how many calories or points in a day you have. It isn't restrictive, it can be flexible and it is completely worth it! Not planning what I will eat tomorrow is really where I have gotten into the biggest battles with myself. Trying to speculate without really knowing exactly how much I ate was how I gained weight in the first place and couldn't seem to lose it even though I thought I was eating pretty healthy. It was really about how MUCH I was eating. SO today I plan my measured meals out the night before. I know exactly what I will be having for 3 meals and one snack. I don't use anything fancy, just a simple spiral notebook works for me. There are a bunch of daily food trackers online as well as apps for your smartphone.Yes, sometimes I veer off the plan if hubby wants to go out unexpectedly or life just gets in the way and what I planned won't work due to life's circumstances. For those times, making the best of choices available is the key, (but that will be a post at another time). But for the most part I stick to my plan because I know it works. Being honest with your food plan can reveal where things need to change. You can not escape the truth when you are able to look back to your written record of your daily food choices and know beyond a shadow of a doubt you either followed your plan or you didn't.
*All any of us has is TODAY. What are you going to do TODAY that will benefit your body, mind and spirit? What is one positive step you can make today so that when you lay your head down on your pillow tonight you will be able to say ......aaahhhh, I DID it? Decide to make a healthy change for today, commit it OUT LOUD to your hubby, accountability buddy, family, friend, God and simply do it ....Just for today. You can do anything for just one day can't you?
What are your thoughts? Please share a comment below.