These Keto Egg Custard Tarts are gluten free, grain free, low carb and sugar free!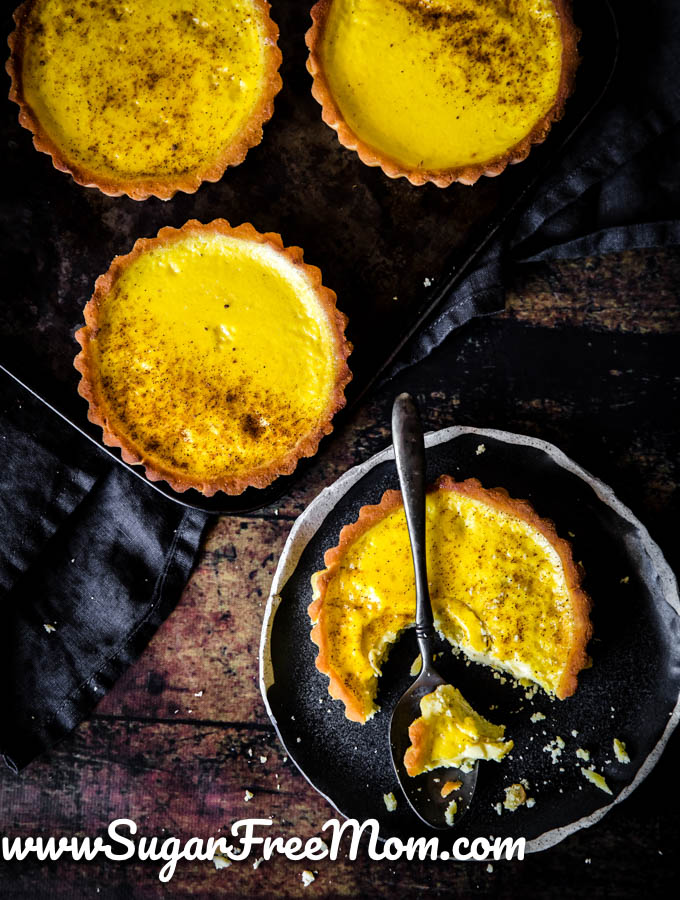 Egg Custard Tart Recipe
A creamy egg custard is a comforting dish. Think creamy quiche filling but minus all the meat and veggies, just the custard. It's a pretty simple recipe that doesn't require many ingredients and most likely you have all of them in your fridge and in your pantry. Making them into individual portions in small tart pans such as these, makes it even easier not to overindulge.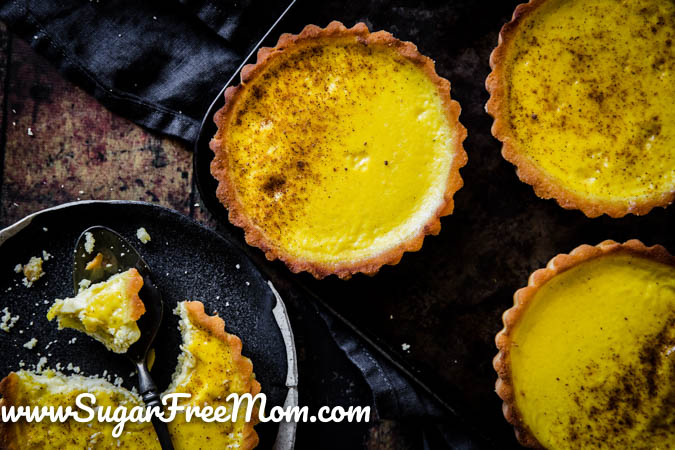 Maybe when you think of a custard recipe, you're thinking dessert, but a savory egg custard tart is a comforting keto meal. With just a few ingredients, you can enjoy this mini custard pie for breakfast, lunch or dinner.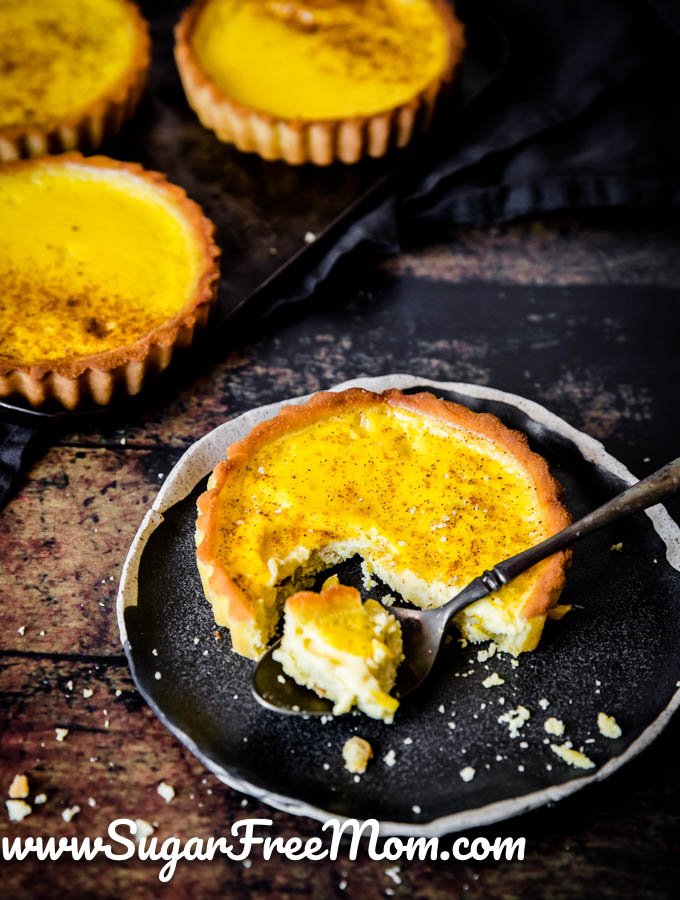 How to Make Egg Custard
The pie crust is a perfect flaky crust and makes this custard extra special, but you can certainly skip the pie crust if you want to make this recipe even easier. I've made a simple vanilla egg custard without the crust and it's still creamy and delicious. I've also made a Coffee Roll Egg Custard without a crust which is pretty delish as well.
You could even make this sweeter if you'd like it more for dessert. Just add more of your favorite sugar free sweetener. I'd add a few drops of Vanilla stevia to this creamy custard.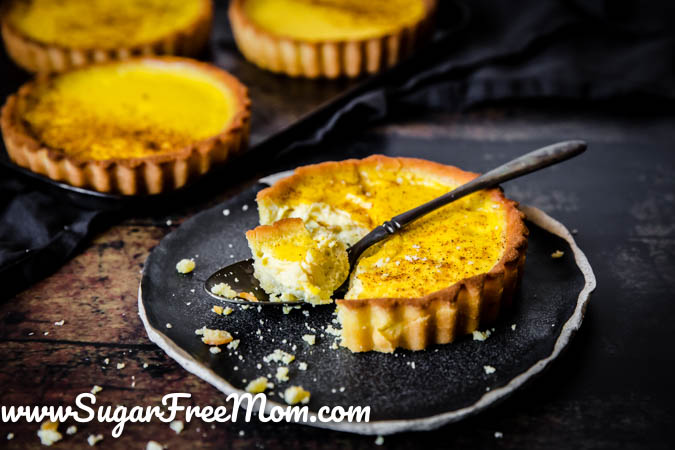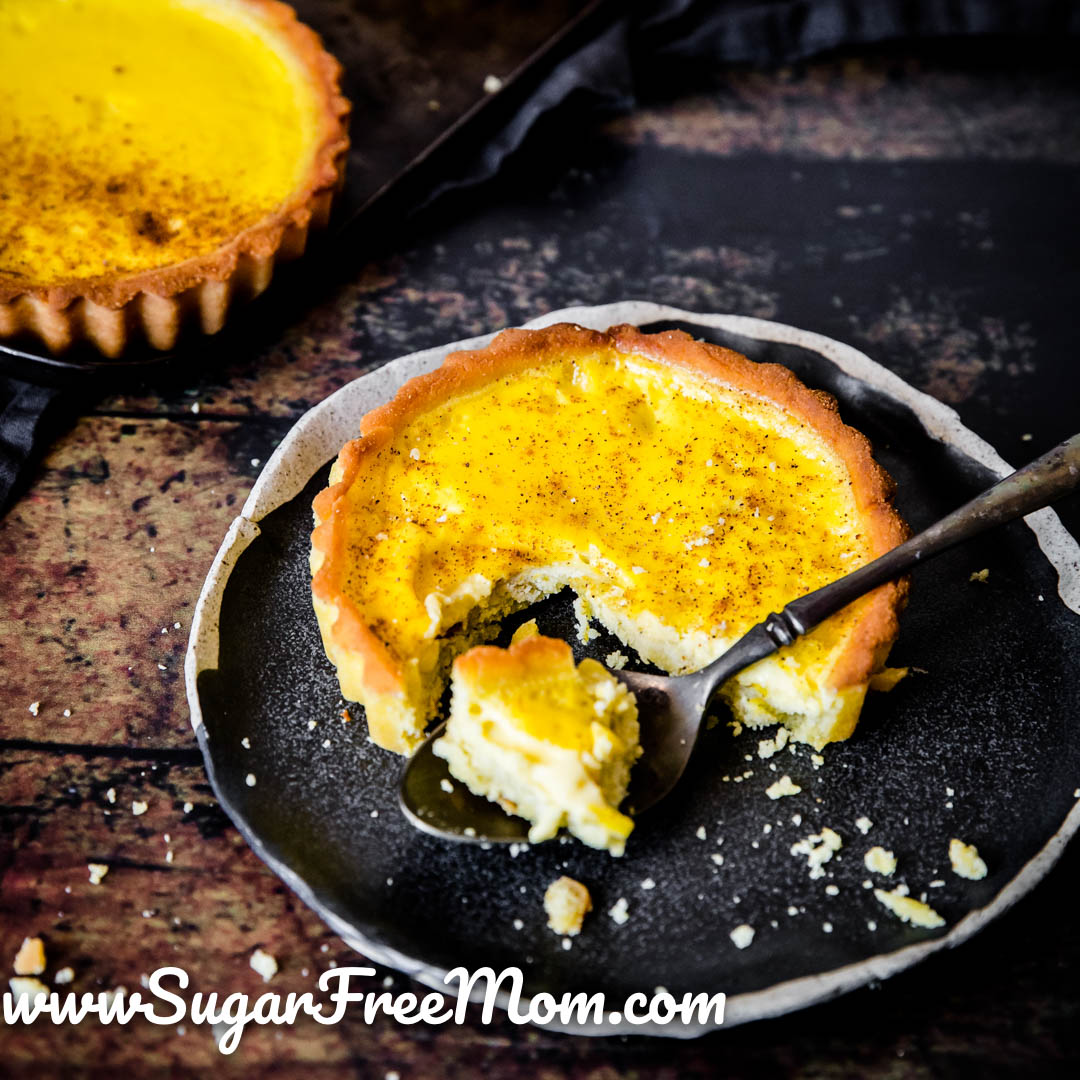 If you like this recipe, there are many more like this in my Meal Planning Membership! You can have a sustainable low carb/keto lifestyle when you're well prepared. Planning meals is the key! GET STARTED TODAY!
Keto Egg Custard Tarts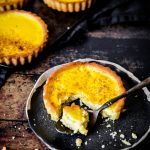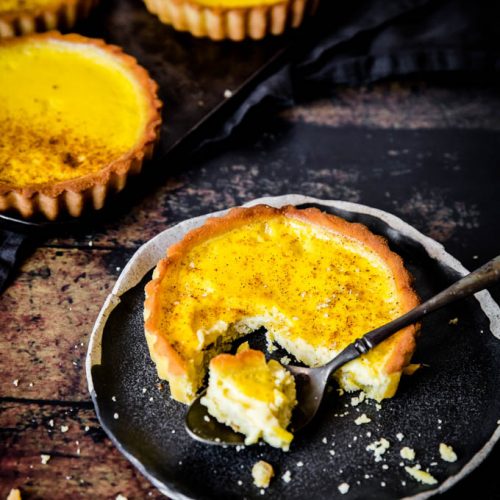 Print
Keto Custard Tarts
Instructions
To Make the Crust
Pre-heat oven to 400 degrees F.

In a medium bowl beat coconut oil, eggs, sweetener and salt together with a fork

then add coconut flour. Stir until dough holds together.

Bake for 8-10 minutes or until lightly brown.

Reduce oven to 300 degrees F.
To Make the Custard
Heat the almond milk and vanilla in a saucepan until just barely

simmering.

Beat the eggs and the sweetener together and then very slowly trickle the hot milk in,

whisking the whole time.

Do not add the milk too fast or you will end up with scrambled eggs, the idea is to very

slowly change the temperature of the eggs.

Strain the custard and then carefully pour into your tart base(s).

Bake in the oven at 300 degrees F for 30 minutes.

Sprinkle with nutmeg and serve warm.

Store, covered, in the refrigerator for up to 3 days.

The crust will soften.
Nutrition
Serving:
1
custard tart
|
Calories:
212
kcal
|
Carbohydrates:
8
g
|
Protein:
4
g
|
Fat:
18
g
|
Saturated Fat:
12
g
|
Cholesterol:
102
mg
|
Sodium:
134
mg
|
Potassium:
37
mg
|
Fiber:
4
g
|
Sugar:
1
g
|
Vitamin A:
150
IU
|
Calcium:
15
mg
|
Iron:
0.5
mg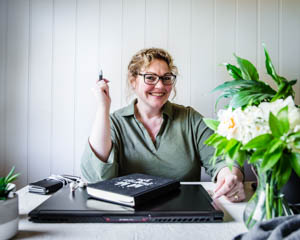 Naomi is the force behind Naomi Sherman | Food Creative. She is passionate about recipe development, food photography and styling. An accomplished home cook who was diagnosed with an auto-immune disease eight years ago, Naomi started to explore the connection between healthy, whole food and her symptoms, and a new love was born. She fiercely believes that what you put in your body is one of the most important factors for your physical, and mental, wellbeing.