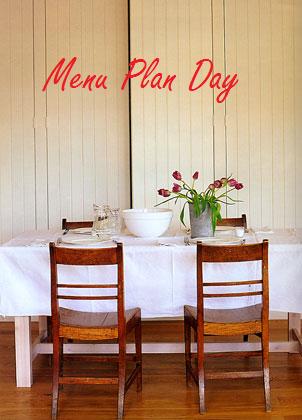 Happy Sunday!!
Start your week with a healthy menu and you will increase your chances of having a less stressful week and you will most likely stay on target with your healthy weight loss or maintaining goals!
My menu never has the days of the week on it because I like to be a bit more flexible. These are the recipes I know I can make with the food I have in my fridge and pantry. If one day is more hectic or changes in plans occur, I can pick something else from the choices that might be less work to prepare. I always have a cooked meatloaf in the freezer ready to defrost if or when needed. 🙂
Breakfasts
Parmesan Spinach Egg Bake-recipe coming
cereal & yogurt, fruit- 2x
Dinners
And now for some PINTEREST LOVE!!
Have a menu to share? Post your link.
Have any recipes that could use a healthy make-over?
Tell me what's cooking in your house today?