These easy, keto popovers require less than 7 ingredients and taste amazing with any entree you're serving!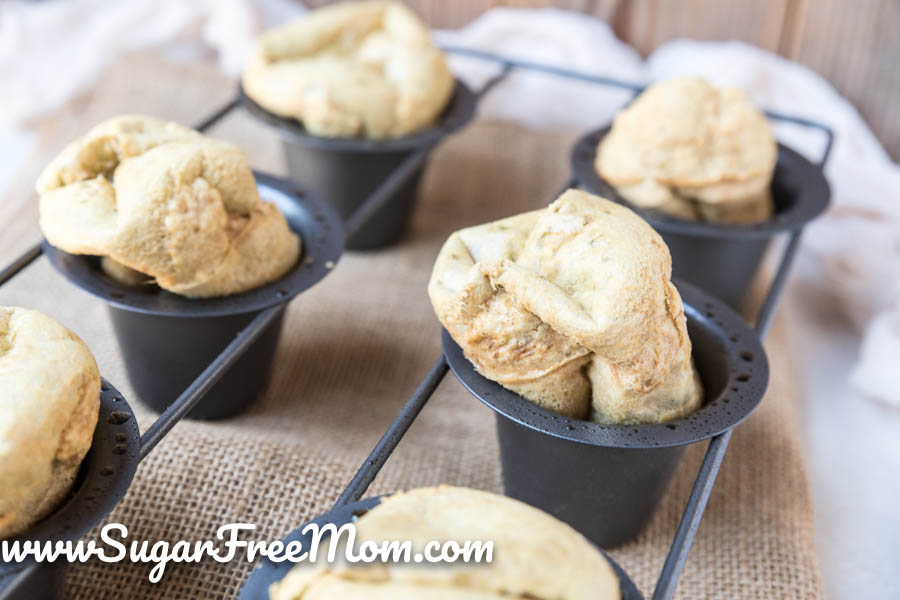 Popovers
Traditional popovers are very light and airy rolls made from eggs, milk and flour. The batter is very thin which helps the popovers rise to great heights and provide a nice, light texture. Since we are making these keto friendly popovers, the use of white flour is a no go. Without using white flour which has gluten in it and provides structure and that nice chewy texture, using just a small amount of coconut flour and egg white protein powder will give us the same results. In order to get these beauties to rise well, we add both baking powder and baking soda to ensure they will stay lifted after they bake and come out of the oven.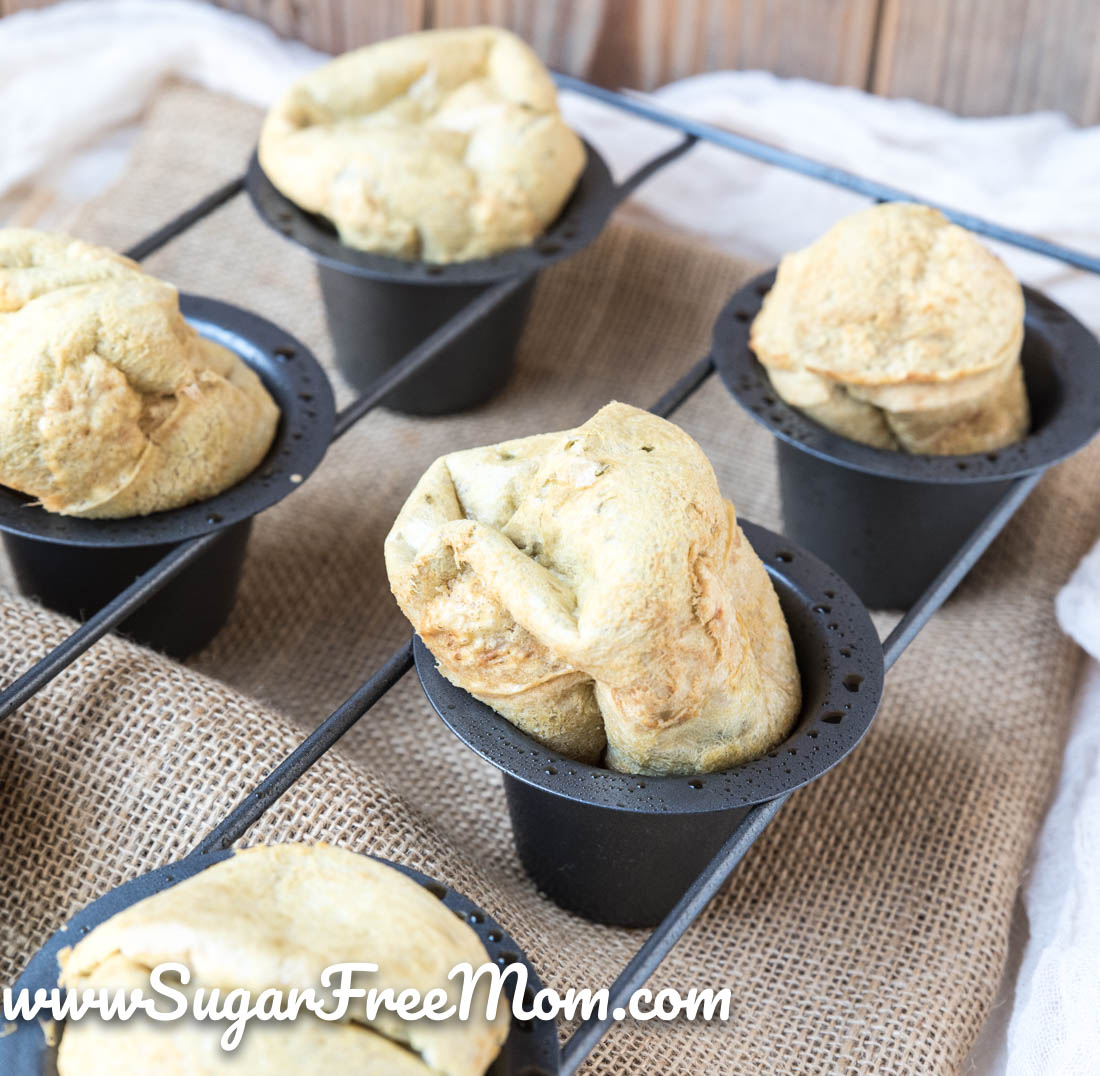 Coconut is not a Nut
I'd like to clear up this constant question get asked almost daily about whether coconut is a nut. While the US Food & drug Administration (FDA) claims that coconut is a tree nut becomes it comes from a tree, it is in fact a FRUIT. People who have tree nut allergies may be allergic to coconut as well, but being allergic to coconut is not the same as having a tree nut allergy.
My own son was diagnosed with a Peanut and Tree Nut allergy at the age of 2. He has safely eaten coconut all these years without issue and he is now 14. Coconut is a fruit, called a drupe. It's like a peach with a pit.
The American College of Allergy, Asthma and Immunology says it well: "Coconut is not a botanical nut: it is classified as a fruit, even though the FDA recognizes coconut as a tree nut. While allergic reactions to coconut have been documented, most people who are allergic to tree nuts can safely eat coconut. If you are allergic to tree nuts, talk to your allergist before adding coconut to your diet."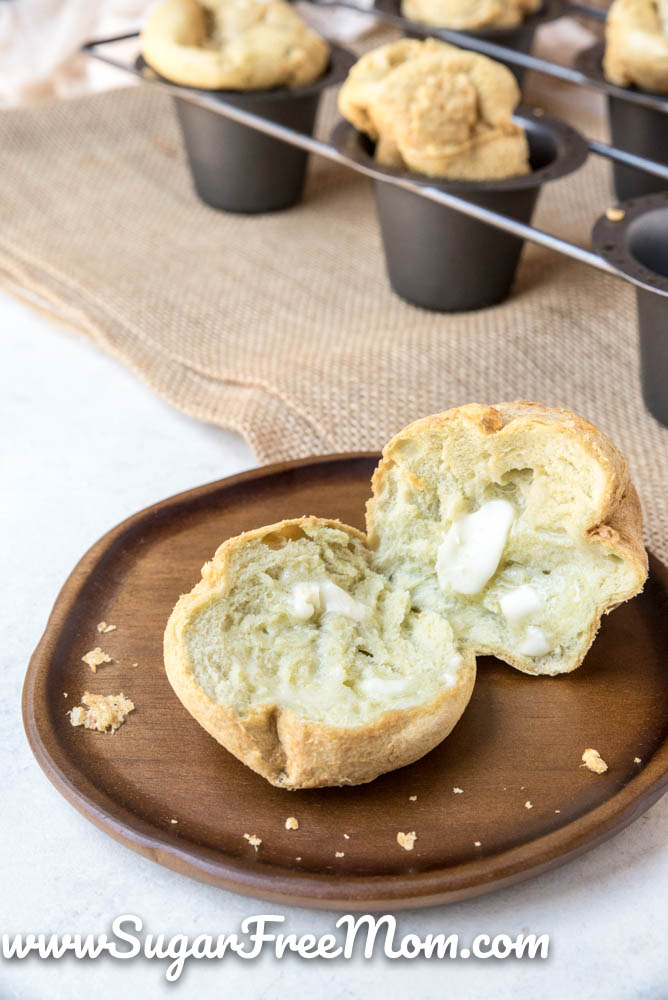 Tools to Make Popovers
Popover Pan- A simple pan with height that truly helps the popovers stay lifted. Of course you could also just use a muffin pan but you won't get the height like these.
Mixing Bowl set- Super convenient to have a few different sizes of glass mixing bowls.
Whisk-A large whisk will help you get those perfect airy pockets in these popovers.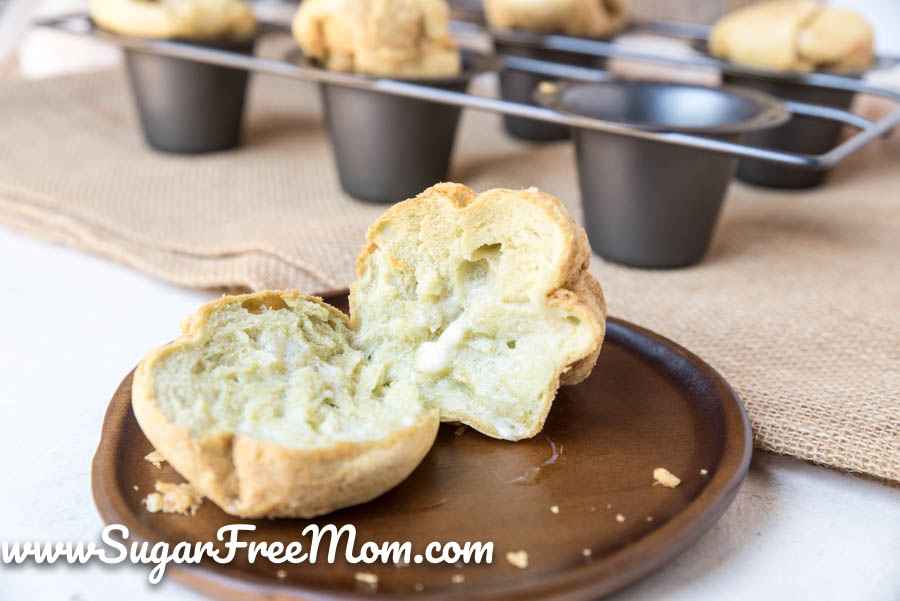 Low Carb or Keto Meal Plans
Our membership is simple.
You can subscribe for a month to try it out or you can subscribe for a yearly membership. Each Friday you will get a meal plan that comes to your email. You'll have that early in order to go food shopping before the meal plan begins on Sunday. You will be able to view and print the meal plan and the shopping list. If you don't like a meal, simply delete it and swap it with another meal you like. The shopping list will automatically adjust. It's the best software available out there for a customizable menu plan. Not many other low carb or keto meal plans allow you the option to remove, add, start with a blank menu and create your own if you so wish. Learn More about our meal plans!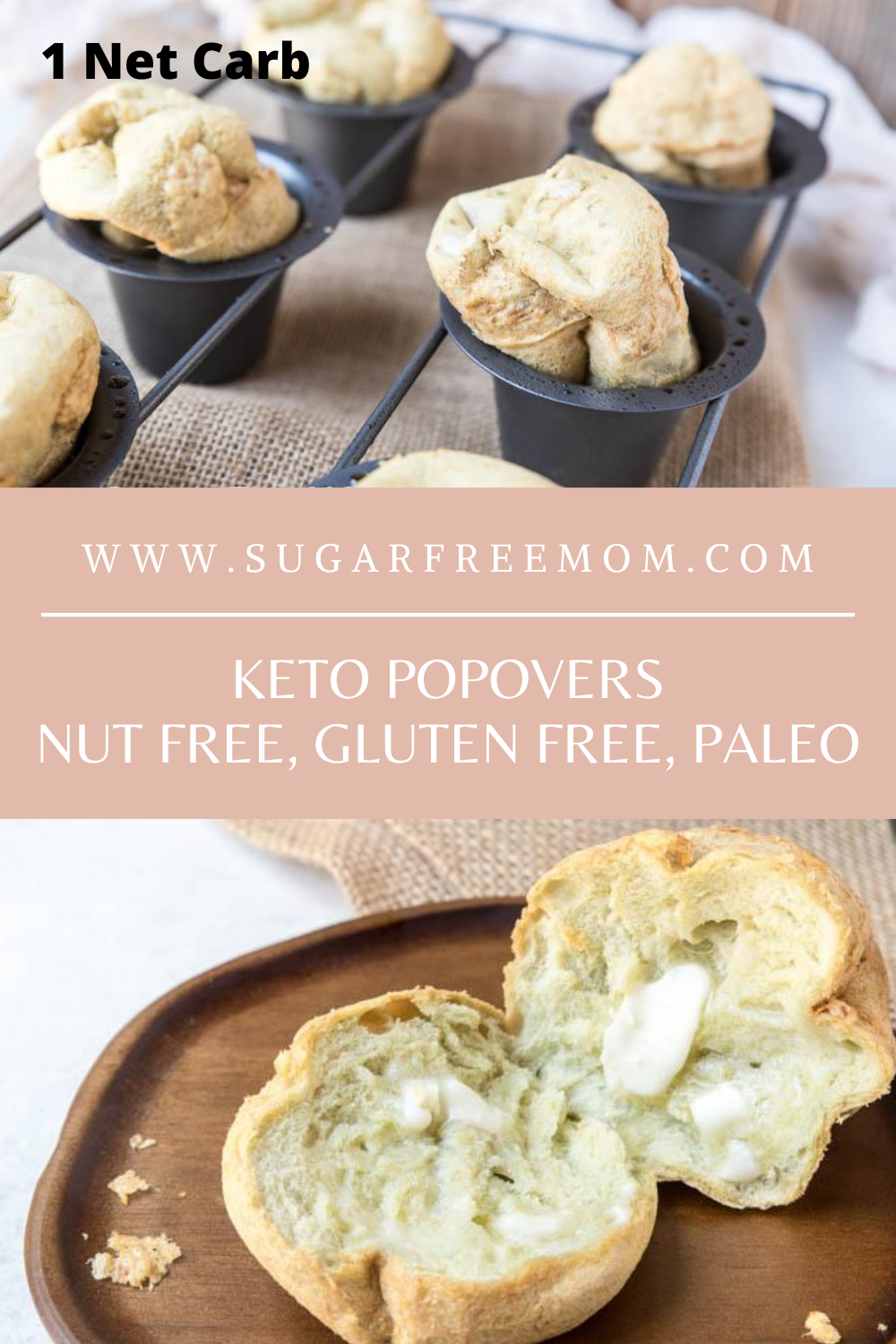 Keto Popovers (Low Carb, Nut Free, Gluten Free, Paleo)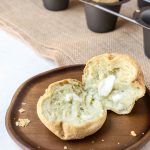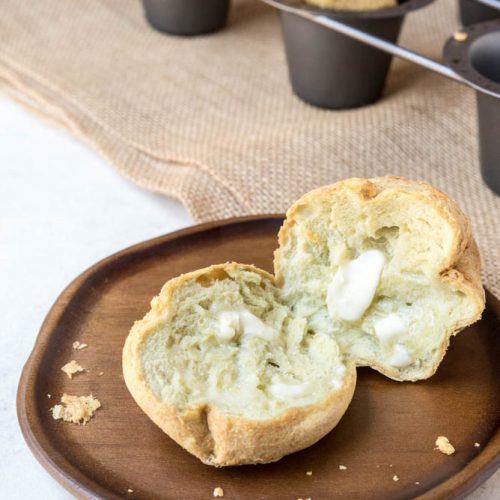 Print
Keto Popovers (Low Carb, Nut Free, Gluten Free, Paleo)
Instructions
Preheat oven to 400 degrees F.

Grease a popover pan generously with coconut oil. Place the popover pan or a 12 capacity muffin pan in the oven while it is preheating.

In a large bowl, whisk the eggs, water, baking powder, soda, salt, egg white protein powder and coconut flour together.

Carefully remove the hot popover pan from the oven with oven mitts. Fill each about half way with batter. Place on the middle rack with no racks above it so when the popovers rise they won't get stopped by a rack.

Bake for 20 minutes then remove and use a toothpick to poke 3 holes into each popover. Return to the oven to bake additional 5 minutes.

Enjoy immediately. Best if eaten fresh.
Notes
Net Carbs: 1g
I have tried this with whey protein powder in place of the egg white protein powder and it worked but didn't get as much lift and height. 
Nutrition
Serving:
1
popover
|
Calories:
90
kcal
|
Carbohydrates:
2
g
|
Protein:
11
g
|
Fat:
4
g
|
Saturated Fat:
1
g
|
Cholesterol:
156
mg
|
Sodium:
265
mg
|
Potassium:
100
mg
|
Fiber:
1
g
|
Sugar:
1
g
|
Vitamin A:
225
IU
|
Calcium:
41
mg
|
Iron:
1
mg