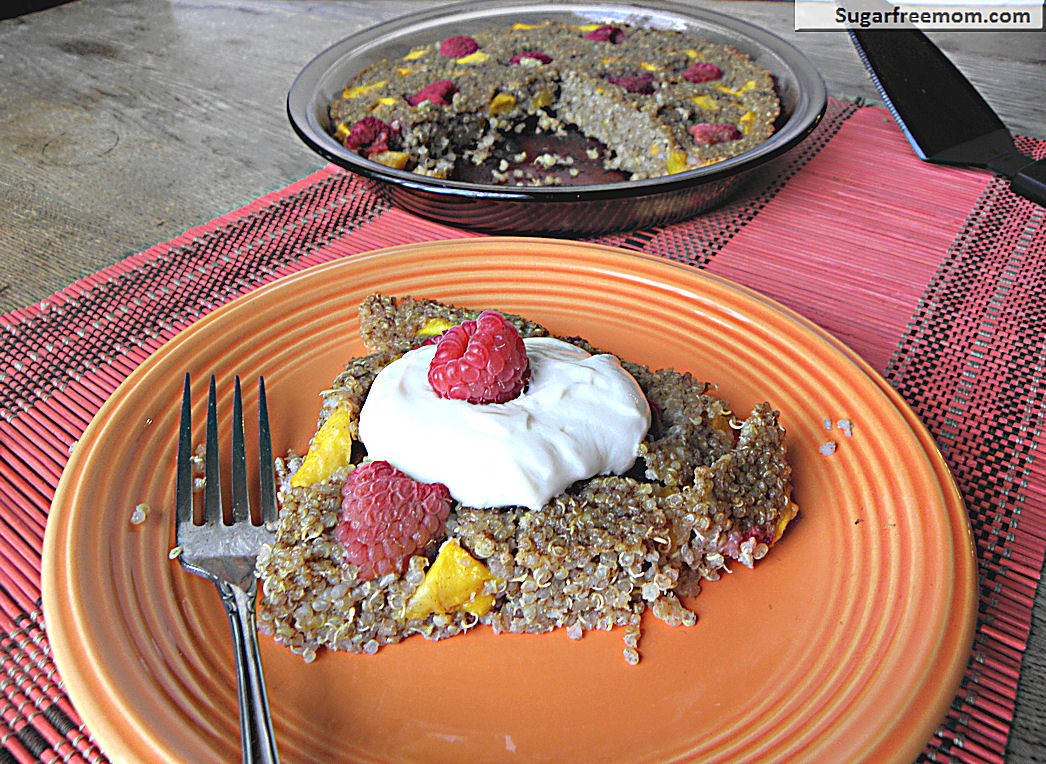 If you haven't tried quinoa (pronounced kinwa) yet, I URGE you to. It is really a delicious and versatile grain. Actually it isn't really even a grain, more like an edible seed. It is high in calcium, phosphorus, iron and amino acids.
The best part about it is that you can cook it quickly on the stove within 15 minutes and do not have to drain the water. Much faster that cooking brown rice on the stove or rice cooker.
I enjoy it as an alternative to using rice, or barley and just because it is a quick way to create a hearty meal using whatever fruits or veggies you have on hand.
This recipe is especially nice if you have left over cooked quinoa and bakes up in 20-30 minutes with a few other ingredients to bind it together. It's topped her with some plain Greek yogurt since I was eating it for breakfast. You can enjoy this warm out of the oven but you can also enjoy it cold as well.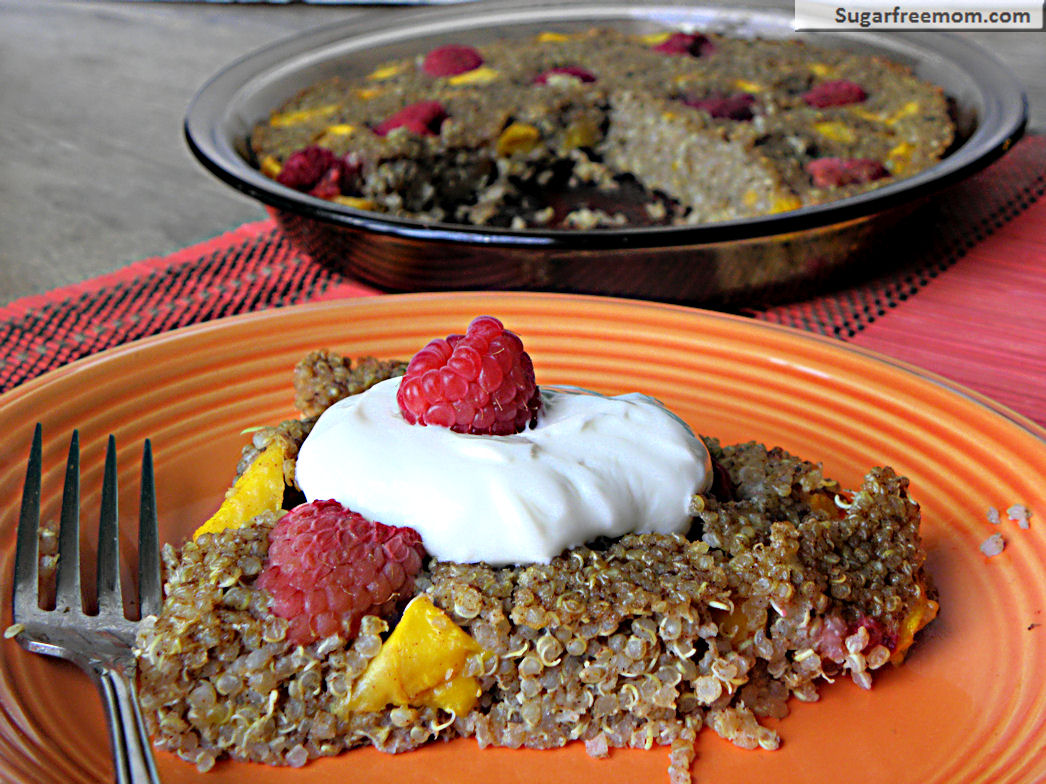 Enjoy for breakfast, lunch, dinner or a snack!
Baked Fruity Quinoa: Gluten, Sugar & Dairy Free
[sc:Ziplist]
Ingredients
2 cups cooked quinoa*
1 teaspoon ground cinnamon
½ teaspoon salt
1 egg, lightly beaten
½ teaspoon Sweetleaf liquid vanilla stevia
1 banana, mashed
1 cup chopped mango
½ cup raspberries
Directions
* Cook 1 cup of dry quinoa in a large pot with 2 cups of water. Bring to a boil, cover and simmer for 15 minutes until all water is absorbed.
Preheat oven to 350 degrees. In a large bowl mix together the quinoa, cinnamon and salt. Add the egg, stevia and banana until combined well. Gently mix in the chopped mango. Spray a pie plate with nonstick cooking spray. Press mixture into pie plate. Bake for 20- 30 minutes until quinoa is lightly browned on top.
Nutrition Info
Servings: 4* Calories per serving: 190* Fat: 3g* Fiber: 5g* Carbs: 35g* Protein: 6g* Points+: 5*
or make into smaller portions
Servings: 6* Calories per serving: 127* Fat: 2g* Fiber: 3g* Carbs: 24g* Protein: 4g* Points+: 3*
Check this post to see how I packed this as a MEAL-TO-GO!