This Low Carb Bread Pudding is a keto, nut free, gluten free breakfast, brunch or dessert recipe!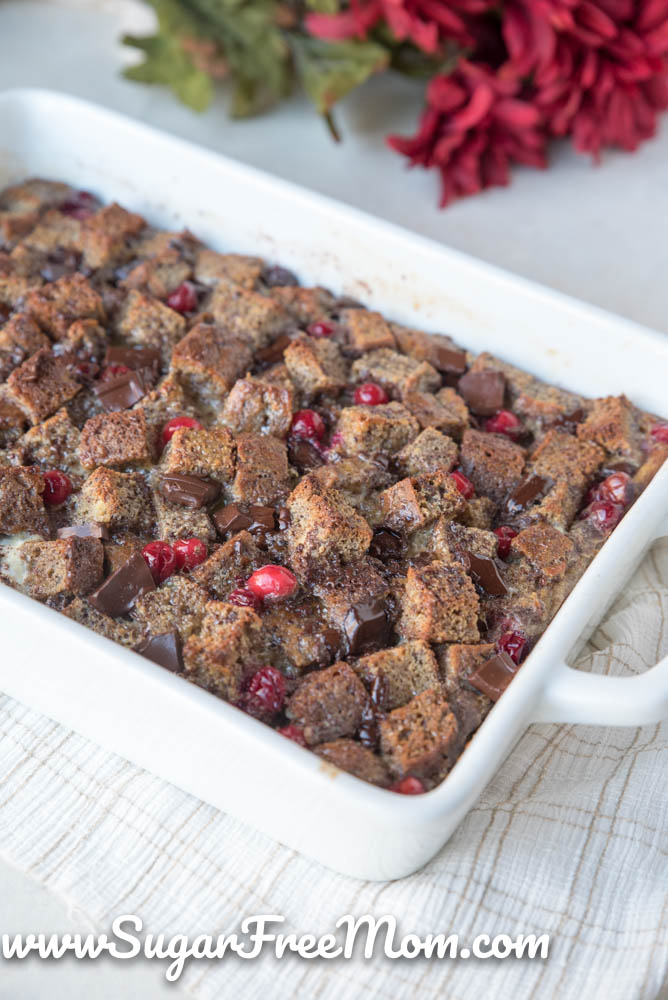 Low Carb Bread Pudding
Bread pudding is a classic recipe made with stale bread and milk or cream, plus eggs to make a nice custard type dessert. Usually it's a sweet dessert recipe but you can also find some savory bread pudding recipes online as well. This recipe for low carb bread pudding uses my low carb coconut flour bread as the base, dried overnight and soaked in delicious cream and spices for the ultimate, tasty, keto breakfast or brunch or dessert to share with family and friends.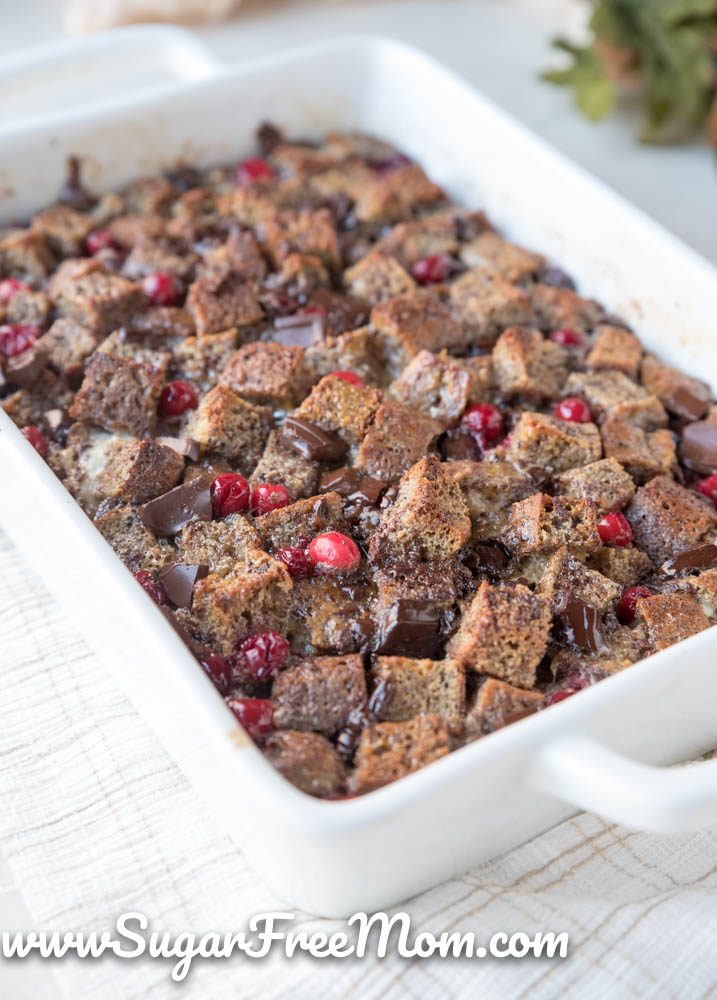 Easy Keto Bread
We start with my amazing, gluten free, nut free, keto coconut flour bread. This recipe does require you to make it ahead for best results. I'd suggest baking it the day before. Once cooled and cut into bite size cubes allow it to dry out on the counter overnight, without covering it. This will help the bread soak up all the cream mixture the next day when you prepare this bread pudding recipe.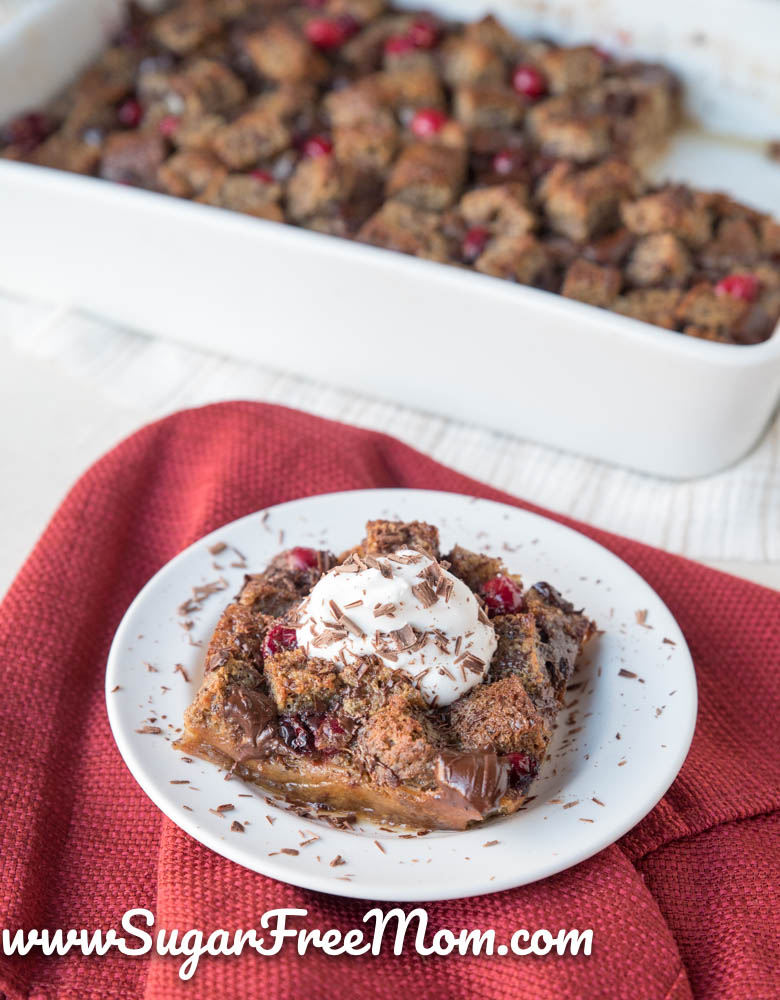 Christmas Morning Bread Pudding
This beautiful bread pudding was our Christmas morning breakfast and my whole family loved it! Of course I added some sugar free chocolate chunks and fresh cranberries to make it look a bit more festive and pretty for Christmas morning. Add-ins are totally optional!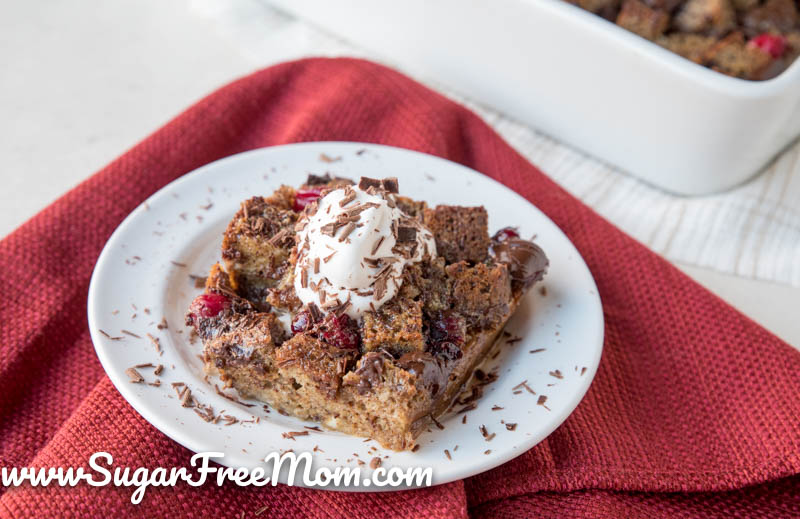 Is Allulose a Keto Sweetener
A new- to- me keto sweetener is allulose. I've been a fan of stevia and erythritol for a long time as you will often find both of those in my dessert recipes. Often though I hear complaints about both as an having aftertaste. So I started investigating allulose as an alternative sugar free sweetener and here's what I've learned:
is a monosaccharide or simple sugar, absorbed by the body, but not metabolized so it's very low in calories and won't spike blood sugar.
it's a very rare sugar, though naturally occurring in a few foods like figs, raisins and jackfruit.
it's 70% as sweet as table sugar.
doesn't seem to have any effect on blood glucose and might actually help improve insulin sensitivity.
about 75% of the allulose you consume is excreted in your urine. This means that it has very low fermentation in the gut, which means you shouldn't have any bloating, gas or just upset like can sometimes occur for some people who ingest erythritol or xylitol.
I tested this product out in this recipe. It did not disappoint. There was no aftertaste, no grainy texture, no stomach upset and absorbed nicely as a topping on my keto bread pudding. In my opinion, it has just about the same sweetness as using Swerve in a recipe, about 70% as sweet as table sugar. I don't mind less sweetness in my desserts as I've been sugar free since 2004 but you may need to add more if you're used to typical sweet desserts. Overall, I would highly recommend allulose as a safe, keto friendly sweetener.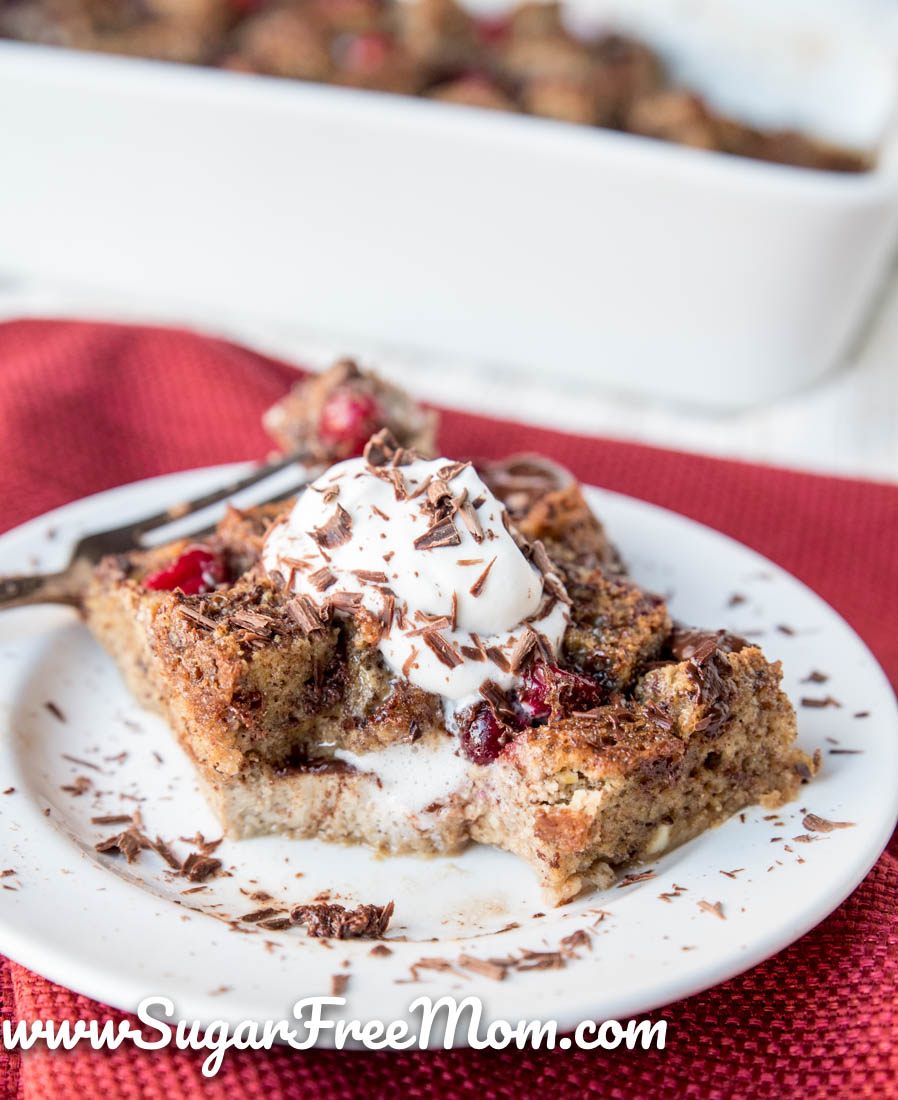 Tools to Make Low Carb Bread Pudding
8 by 4 loaf pan- I love using ceramic loaf pans for all my bread recipes. I feel it gives a nice crusty outer texture and cooked so evenly.
9 by 13 Ceramic baking dish- Whether it's for a dessert, or a savory casserole like my Bacon Cheeseburger Casserole, you always can use a 9 by 13 baking dish.
Baking sheet pans- You will need a large sheet pan to cut the bread up in cubes and allow it to sit out on the counter overnight to dry.
Vegetable peeler-This is optional and not necessary but I use a vegetable peeler for shaving chocolate over my sugar free whipped cream to make this bread pudding look a bit more fancy to serve.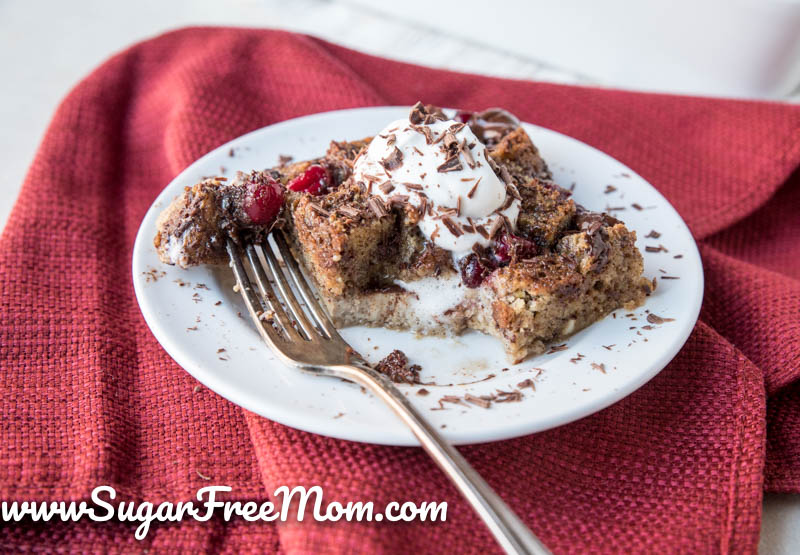 Meal Planning Membership
Our membership is simple. You can subscribe for a month to try it out or you can subscribe for a yearly membership. Each Friday you will get a meal plan that comes to your email. You'll have that early in order to go food shopping before the meal plan begins on Sunday. You will be able to view and print the meal plan and the shopping list. If you don't like a meal, simply delete it and swap it with another meal you like. The shopping list will automatically adjust. It's the best software available out there for a customizable menu plan. Not many other low carb or keto meal plans allow you the option to remove, add, start with a blank menu and create your own if you so wish.
Low Carb Bread Pudding (Nut Free, Gluten Free, Keto)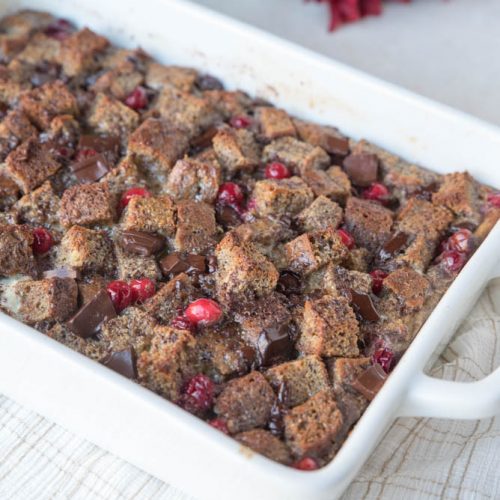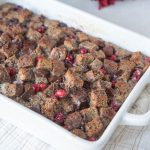 Print
Keto Bread Pudding
Instructions
Prepare my coconut flour bread the day before you plan to make this bread pudding. You'll have 14 slices of bread but only need 8 slices for this recipe. Once baked and cooled, slice bread into 1 inch cubes and lay on a baking sheet to dry overnight on the counter. If you don't have time for this step, you can toast the cubes in a 350 degree oven for 5-10 minutes to dry the bread out.

Grease a 9 by 13 baking dish. Preheat oven to 350 degrees F. Pour the dried cubed bread into the greased dish.

In a bowl stir together the remaining ingredients and pour over the cubed bread.

If adding in optional toppings, sprinkle those all over the bread. If not using optional toppings skip this step.

Mix together the melted butter and allulose sweetener or choice sweetener and pour all over the bread.

Bake for 40-45 minutes or until center is set and bread is browned.
Notes
Optional cranberries and chocolate chunks not included in nutritional info.
Net Carbs: 1g per serving
Nutrition
Serving:
1
serving
|
Calories:
157
kcal
|
Carbohydrates:
3
g
|
Protein:
6
g
|
Fat:
13
g
|
Saturated Fat:
5
g
|
Cholesterol:
162
mg
|
Sodium:
74
mg
|
Potassium:
39
mg
|
Fiber:
2
g
|
Sugar:
1
g
|
Vitamin A:
271
IU
|
Calcium:
20
mg
|
Iron:
1
mg